Last updated on March 20th, 2023 at 02:53 PM
Following her successes in the Giant Slalom, Lara Gut-Behrami showed in St. Anton this weekend that victory is hers in the Super-G as well. The Swiss athlete won on Sunday and finished third on Saturday.
Beat Feuz didn't quite make it to the podium in Wengen, but the Swiss fans gave him a champion's reception as he crossed the finish line. The Swiss athlete competed in his last Downhill race on the Lauberhorn run on Saturday and finished an excellent fifth.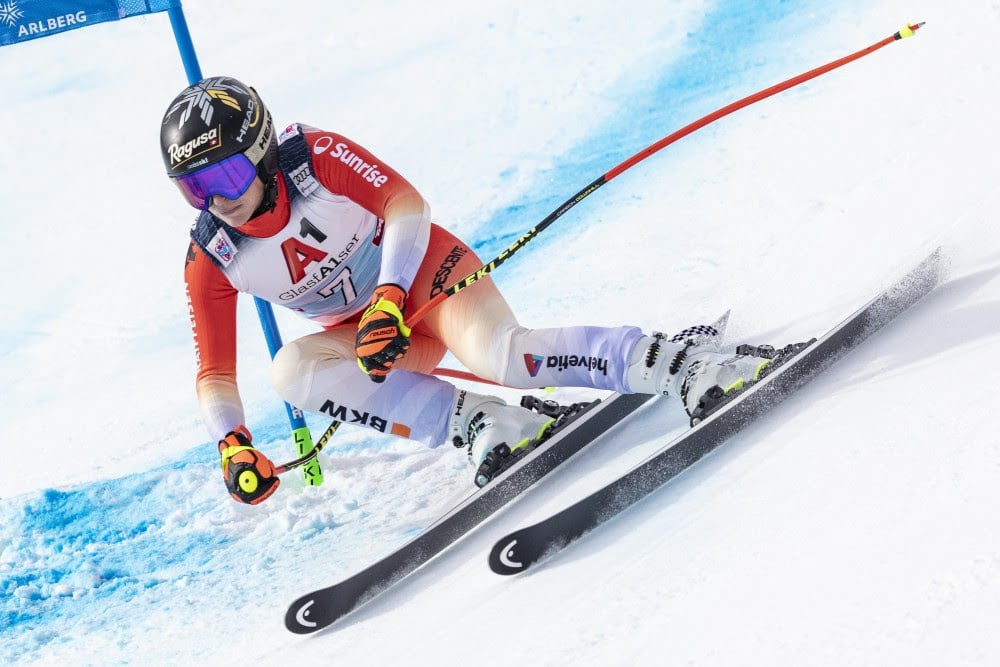 "Lara Gut-Behrami skied two very good races. She has now won the Giant Slalom and the Super-G and is on top form for Cortina and for the World Championships," emphasizes HEAD Racing Director Rainer Salzgeber.
"On the men's team, the performances were also solid. They were very challenging races in the end. I wouldn't say it was skiing by numbers, but the lower bib numbers did have a bit of an advantage.
Vincent Kriechmayr unfortunately gave away a better result. Beat Feuz did a good job on his final race in Wengen. The last three Slaloms were real spring races, completely unusual this early in the season. I hope it will get colder now and things will go in a different direction again."
"It definitely involved a lot of risk"
Two Super-G competitions were held in St. Anton at the weekend. Following her third place on Saturday, Lara Gut-Behrami stood on top of the podium on Sunday.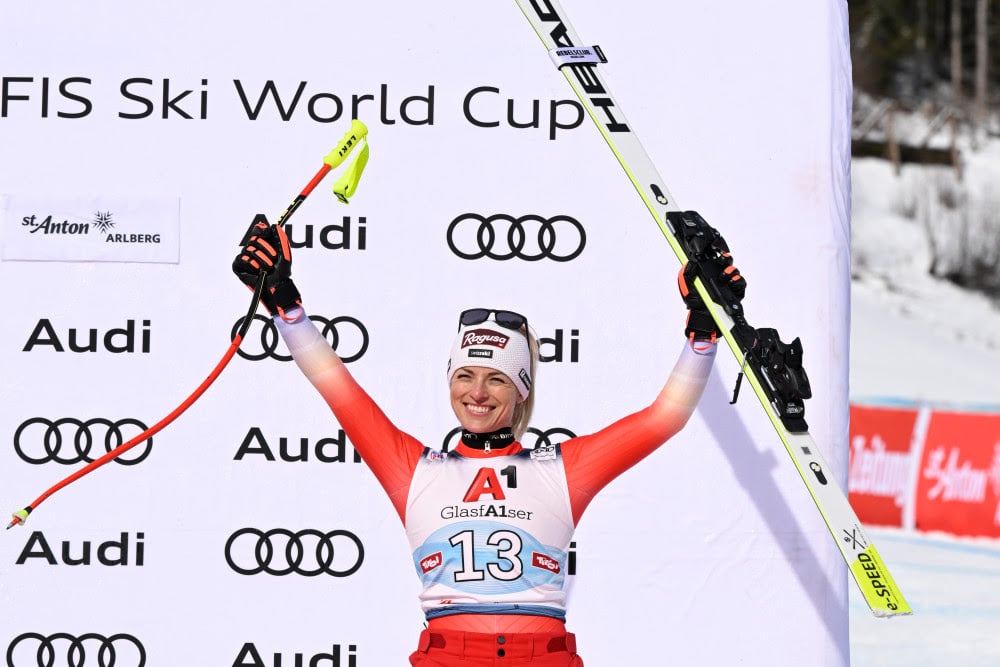 "It was a fast run, but it was far from perfect. It's a difficult Super-G course and you have to give it everything from top to bottom. It definitely involved a lot of risk, and it worked out," is how Lara Gut-Behrami analysed the race, having already celebrated a victory two years ago in the Super-G in St. Anton.
Five other HEAD Worldcup Rebels were among the top 15 on Sunday: Elena Curtoni from Italy finished fourth, Ragnhild Mowinckel from Norway eighth, Corinne Suter from Switzerland tenth, Marie-Michele Gagnon from Canada 13th and Kajsa Vickhoff Lie from Norway was 15th.
Also in Saturday's Super-G, in addition to Lara Gut-Behrami in third place, another five HEAD athletes made it into the top 15: Ragnhild Mowinckel in sixth place, Cornelia Hütter from Austria finished ninth, Laura Gauche from France was tenth, Elena Curtoni 13th and Corinne Suter 15th.
Beat Feuz just missed the podium
The Lauberhorn Downhill on Saturday was a very special race for Beat Feuz. It saw the Swiss athlete, who will end his career in Kitzbühel, compete in a World Cup race in his home country of Switzerland for the last time.
The 35-year-old once again showed his class and finished an excellent fifth. He missed the podium by just 24 hundredths of a second. "The slope was very challenging today.
It took everything to build up speed. It's cool when the fans show their appreciation when I'm at the start and then skiing down the run. Especially now, as the end of my career is in sight," said Beat Feuz.
The fastest HEAD athlete was Vincent Kriechmayr from Austria in fourth place, and Gilles Roulin from Switzerland was eighth.
Vincent Kriechmayr also fourth in the Super-G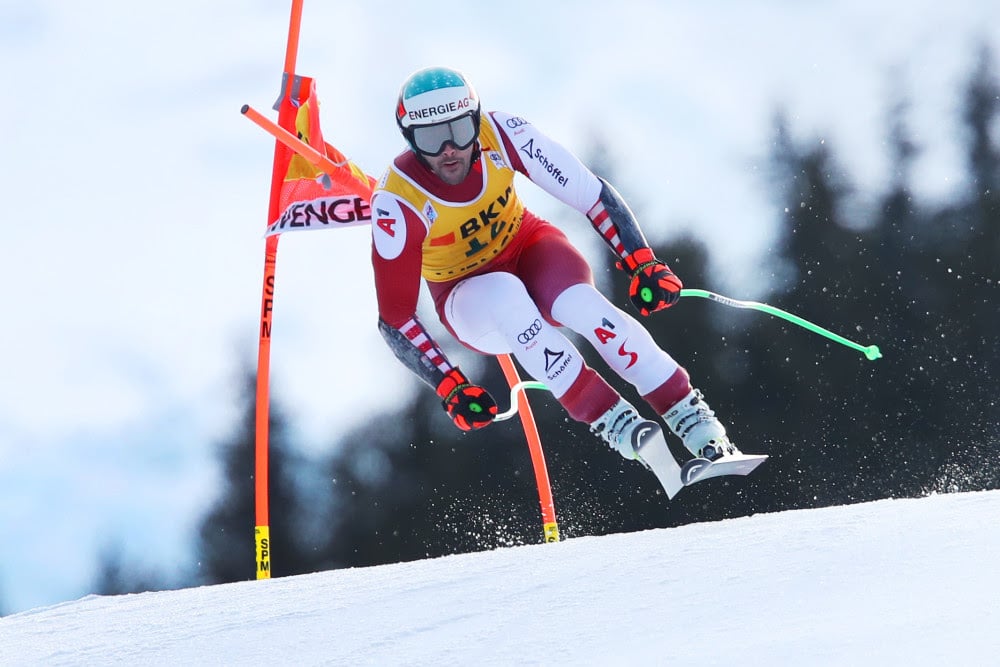 Vincent Kriechmayr also finished in fourth place in the Super-G in Wengen on Friday. Four more HEAD Worldcup Rebels raced to the top 15, with Ryan Cochran-Siegle from the USA in sixth place, Beat Feuz seventh, Justin Murisier from Switzerland in 11th and Alexis Pinturault from France 15th.
In the final Slalom event in Wengen on Sunday, Atle Lie McGrath was the best HEAD athlete in fifth place. The Norwegian had already reached fifth place after the first run in an extremely difficult race.
Johannes Strolz also had reason to be pleased. Having dropped out of previous events five times in a row, the Austrian finished twelfth in Wengen. Alexis Pinturault came in just behind Strolz in 13th place.