A perfect start to the ski racing weekend for the HEAD Worldcup Rebels: In Val Gardena Vincent Kriechmayr claimed his first win of the season in Thursday's Downhill on the shortened Saslong run.
Matthias Mayer finished in third place, with six HEAD athletes finishing among the top nine. In St. Moritz, Elena Curtoni also raced to her first win of the season in the Downhill on Friday. Corinne Suter was third.
"Elena Curtoni skied a brilliant race in these difficult conditions. She already demonstrated with her victory in Bansko that she can handle these situations," said HEAD Racing Director Rainer Salzgeber.
"A lot of younger athletes also skied really well, like Emma Aicher and Cande Moreno, for example. In the men's event it was a perfect race for us – with six HEAD athletes finishing in the top nine.
Vincent Kriechmayr said himself that he had to go full throttle to have a chance, and that's exactly what he did. This confirms what I said in the USA: We are in a really good position."
13th World Cup victory for Vincent Kriechmayr
For Vincent Kriechmayr it was his 13th World Cup victory overall, the sixth in the Downhill. In Val Gardena, the Austrian athlete has so far only stood on top of the podium in the Super-G.
"I risked my life up there today because apart from the Ciaslat section, I skied at the limit," said Vincent Kriechmayr at the finish. "You could see during the previous Downhills that you have to ski flat-out to keep up.
On the Ciaslat jump, I held back maybe two per cent because I saw that Matthias flew a bit too far. This was definitely my best effort on that run."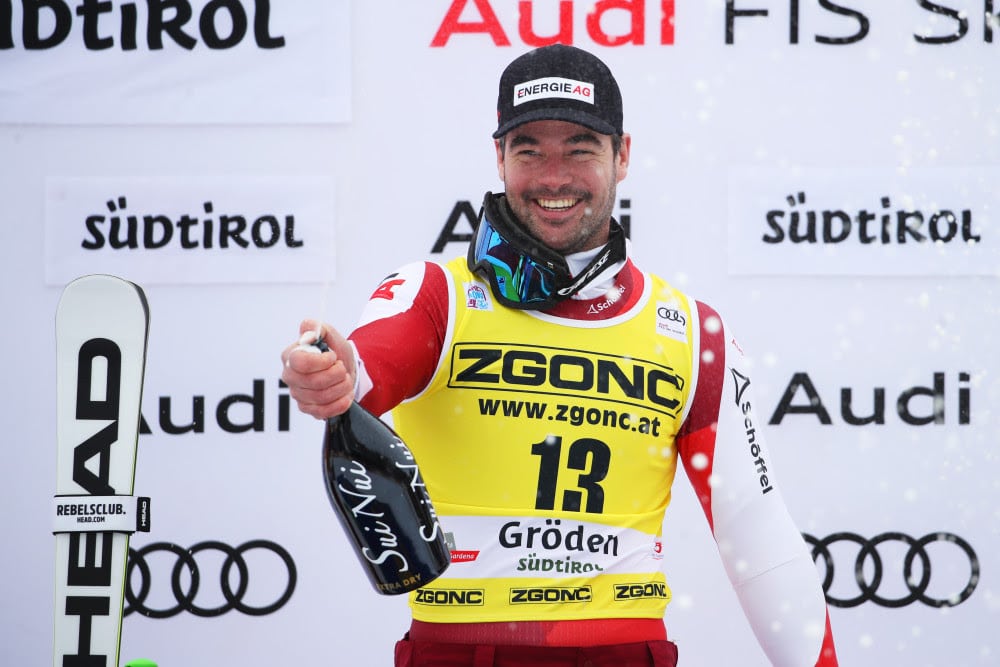 Six HEAD Worldcup Rebels in the top nine
Matthias Mayer was third – just 13 hundredths of a second behind Kriechmayr. For the 32-year-old Austrian it was the second podium finish this season following his third place in the Super-G at Lake Louise.
Johan Clarey from France was in fourth place, Josef Ferstl from Germany finished sixth, James Crawford from Canada was seventh and Beat Feuz from Switzerland finished ninth, adding up to no fewer than six HEAD athletes in the top nine.
Adrien Theaux from France and Ryan Cochran-Siegle from the USA shared 14th place with exactly the same time. The Super-G in Val Gardena had to be cancelled on Friday due to fog.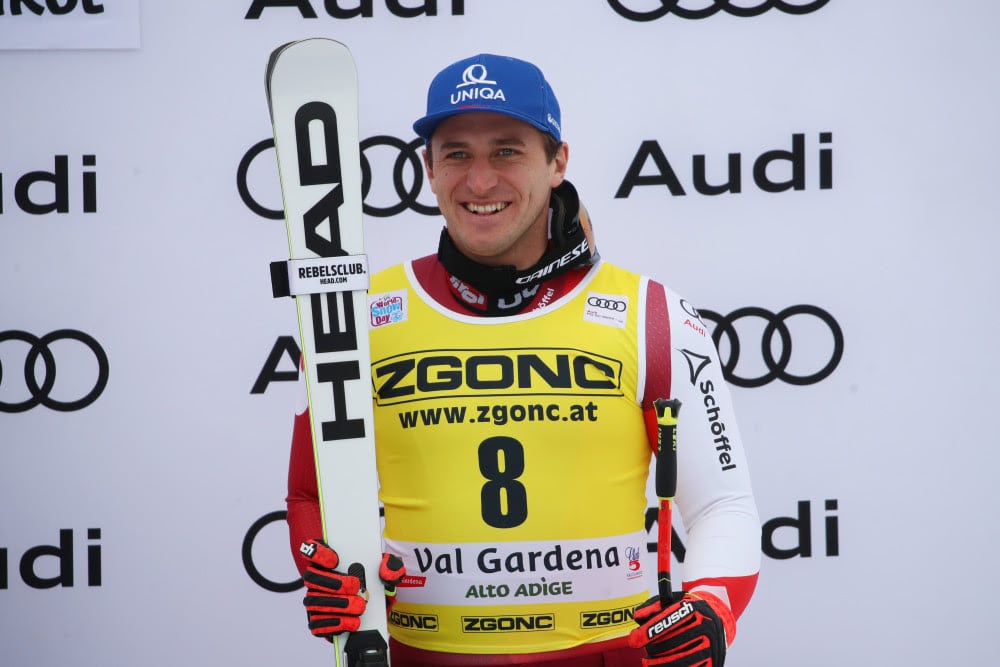 Elena Curtoni bags her third World Cup victory
In the women's Downhill event in St. Moritz, Elena Curtoni coped best with the difficult conditions. The Italian athlete won ahead of her compatriot Sofia Goggia and in front of her HEAD team-mate Corinne Suter.
For Curtoni it was the third World Cup victory following her wins in the Downhill in Bansko 2020 and in the Super-G in Cortina 2022. "I'm satisfied with the job I did today.
I skied really aggressively. It was difficult due to the poor visibility, but I had a really good run," is how the winner analysed her performance.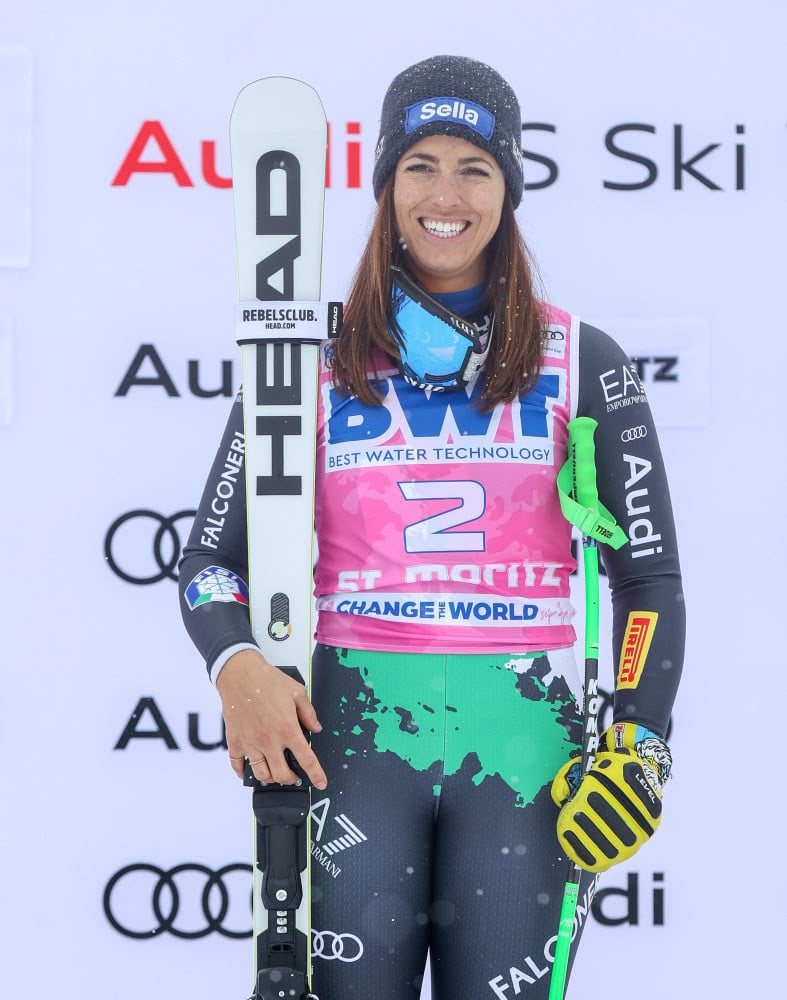 📷 GEPA pictures
Corinne Suter on the podium in all four-speed events
Corinne Suter once again confirmed her strong form. The Swiss athlete finished in third place and has now raced to the podium in all four-speed discipline events so far this season.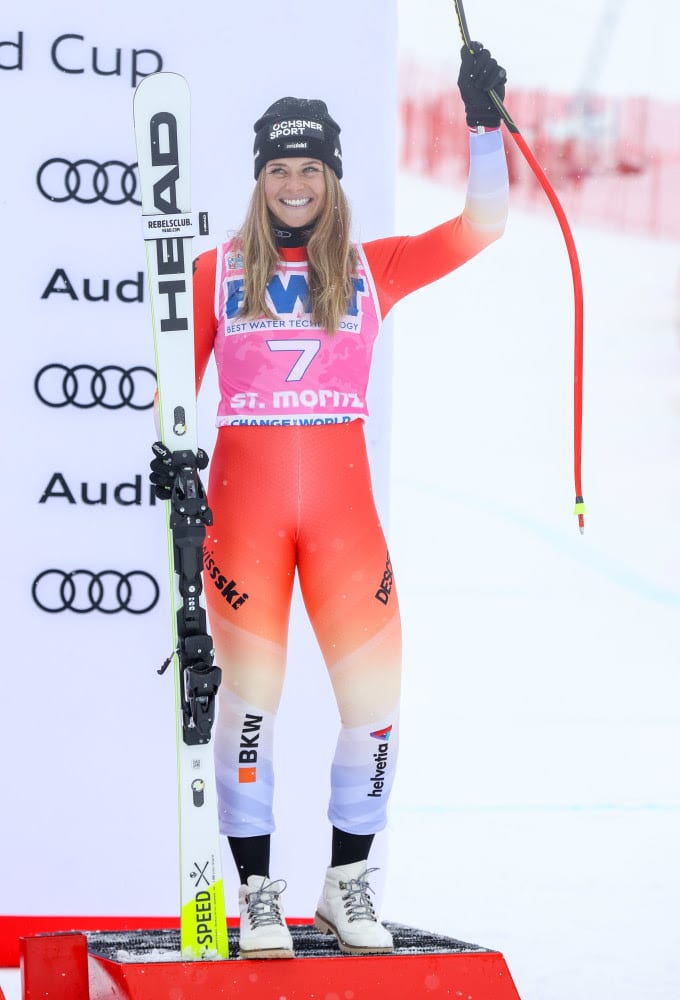 Like the men's team, the women have also delivered an awesome team result. There was a total of eight HEAD athletes in the top 15: Ragnhild Mowinckel from Norway and Lara Gut-Behrami from Switzerland tied for eighth place, Laura Pirovano from Italy was 10th, Cornelia Hütter from Austria 11th, Nina Ortlieb from Austria 14th and Emma Aicher from Germany finished 15th.