Last updated on September 8th, 2023 at 10:10 AM
The free-to-play platform performs major update with improved gameplay, squad information, and the renewal of Lionel Messi as a Global Ambassador.
Konami Digital Entertainment B.V. has announced the launch of a new year of its flagship football IP – "eFootball™".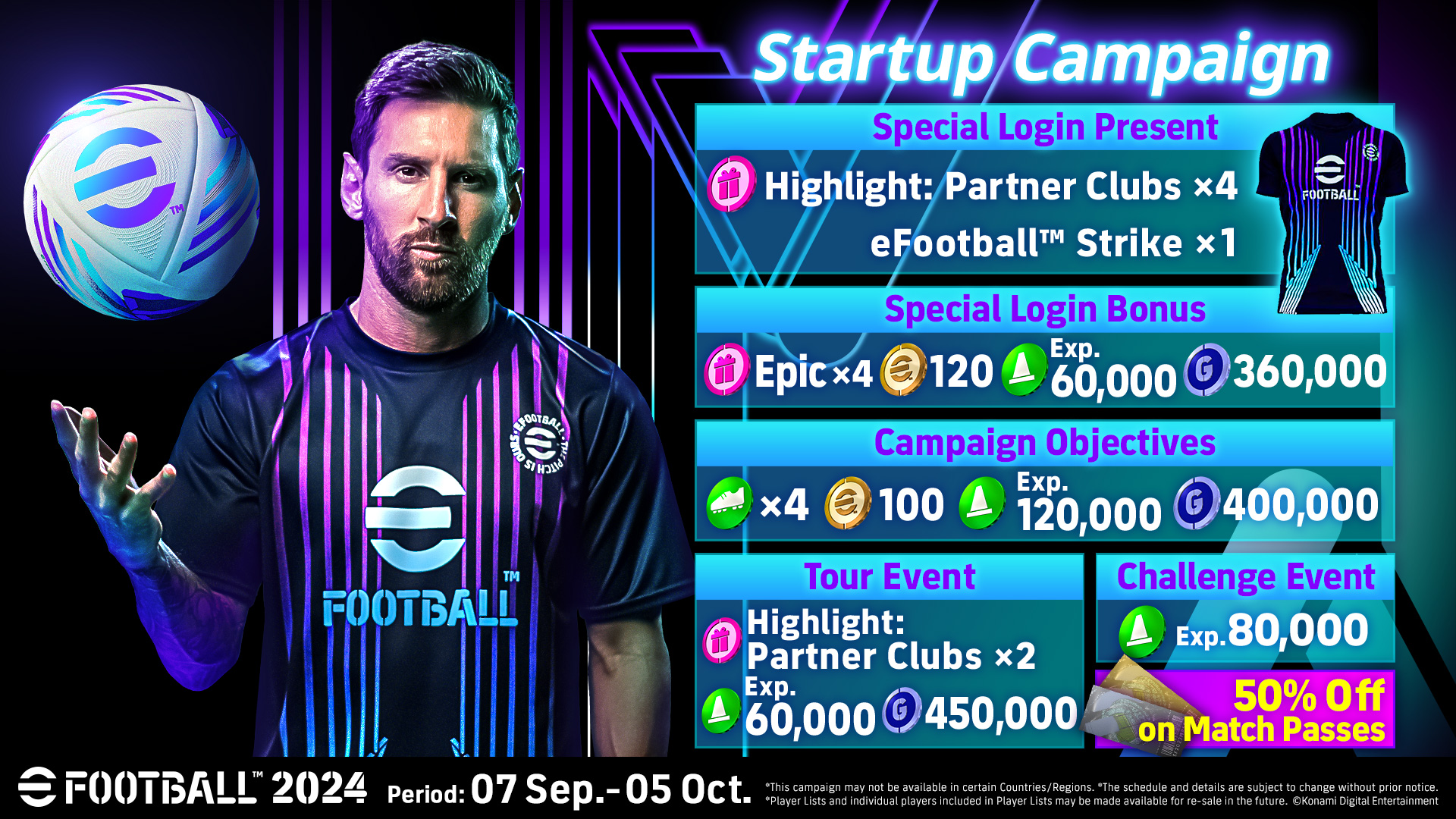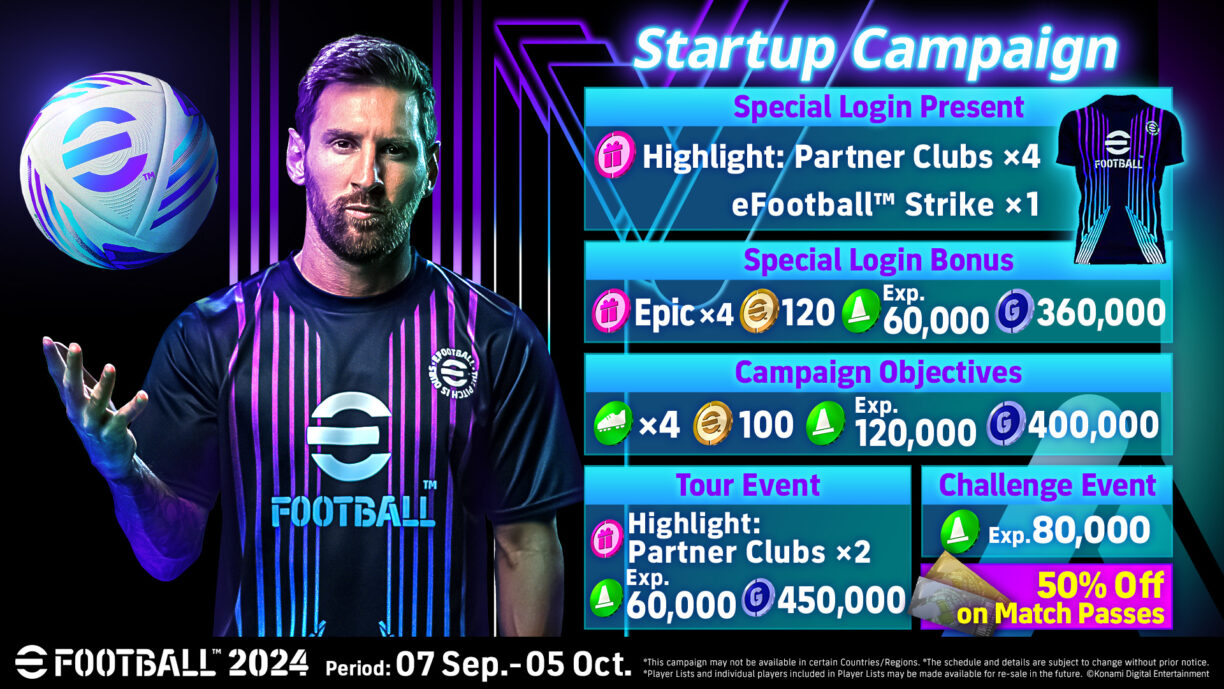 The update brings forth "eFootball™ 2024" and a host of updates and additions for users of all abilities and experiences to enjoy.
Partner Club updates
KONAMI have retained a roster of partner clubs including some of the sport's most iconic teams including the likes of Manchester United FC, FC Bayern München, Internazionale Milano, AC Milan, Arsenal FC, and FC Barcelona – with whom KONAMI recently renewed their long-standing partnership.
These teams, and more, will see their kits, stadiums, and squads updated in-game to reflect the new season, with some of world football's biggest transfer news stories having surrounded them this summer.
"eFootball™" also remains the only place where users can play in such iconic venues such as Allianz Arena, Spotify Camp Nou, San Siro, and Stadio Olimpico.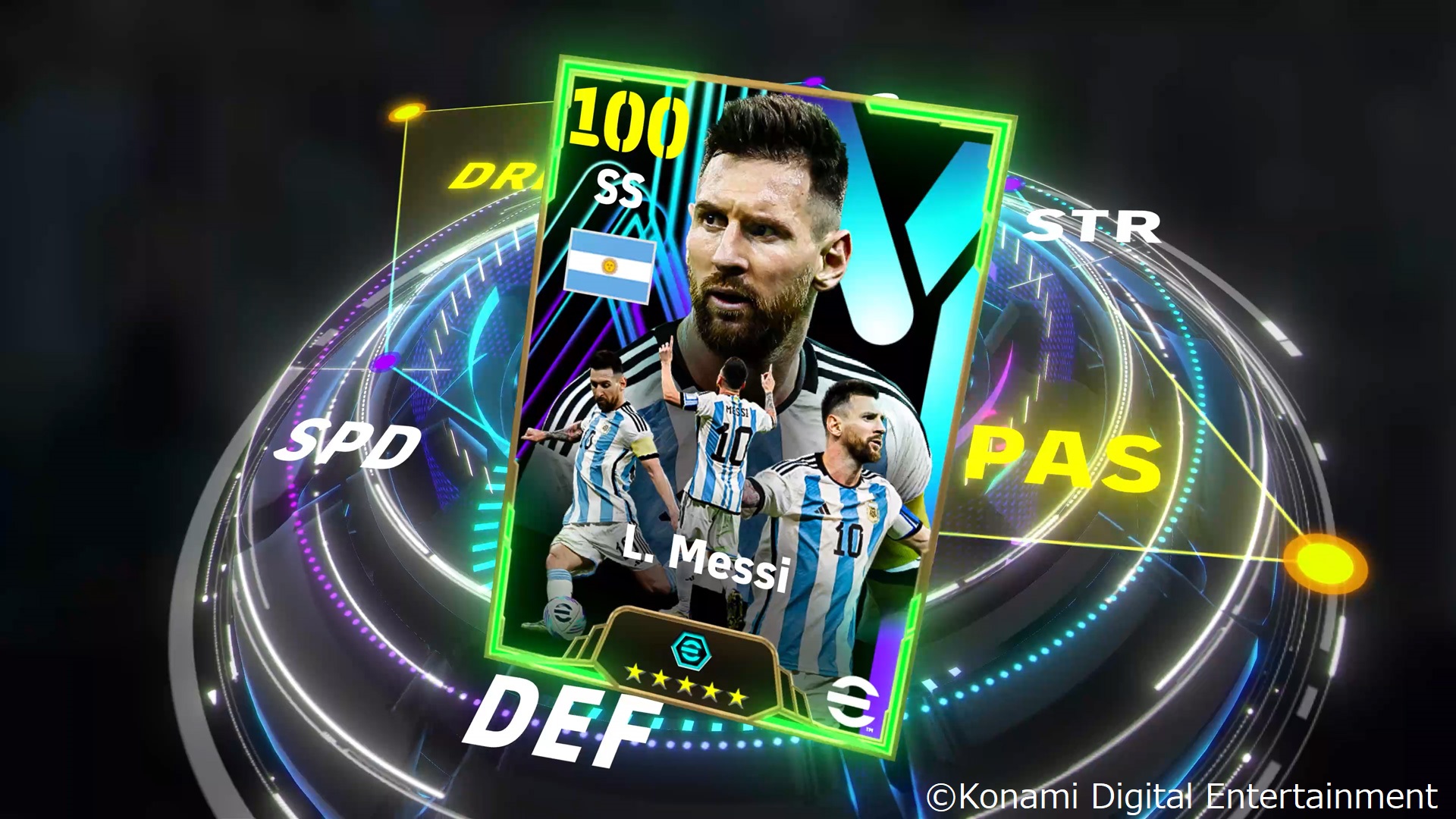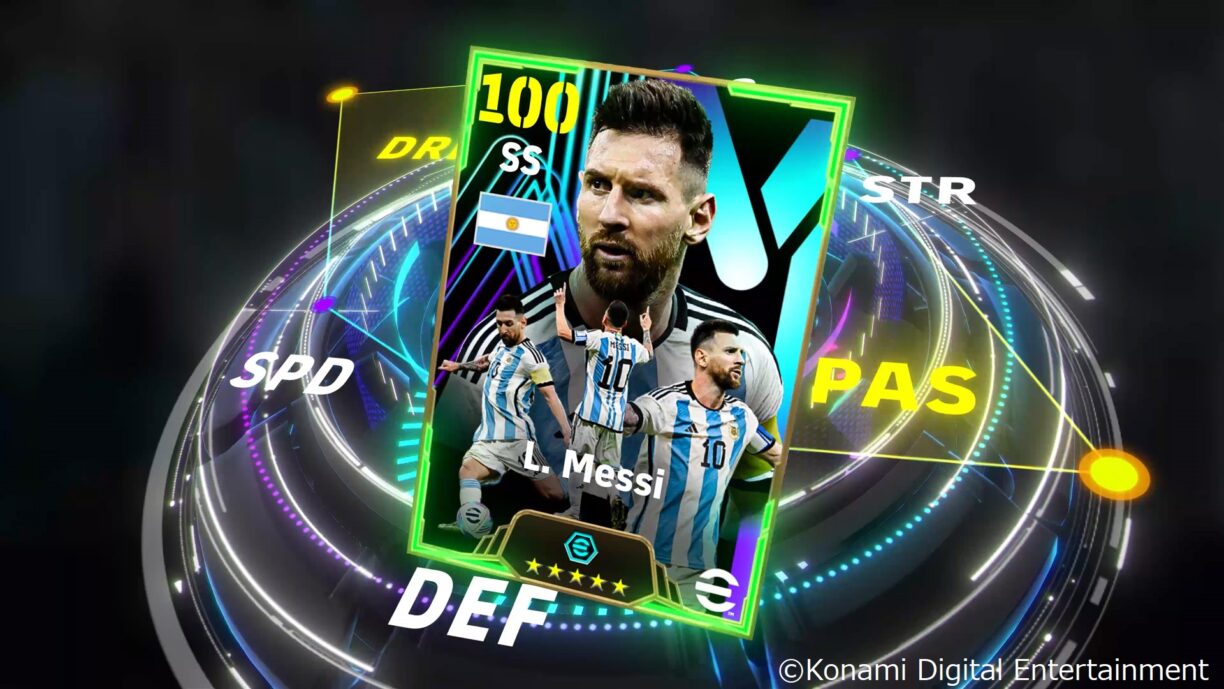 New gameplay features
"eFootball™ 2024" will see a series of updates made to the gameplay. Based on a series of feedback gathering from existing users, KONAMI have implemented various changes to the game to further enhance the immersion and realism that "eFootball™" brings.
The main changes in gameplay are centred around dribbling and defending. Improved control responses will allow users to replicate the split-second decisions made at the elite level of football, thus enabling players to control the ball more closely and even dribble through congested situations.
The enhancement of accuracy in individual skills will enable users to coordinate their team and their tactical models to a superior level and create more goal-scoring opportunities on the virtual field.
Introducing 'Boosters' for more exciting Team Building
'Boosters' are a new feature in "eFootball™", giving users the ability to further enhance the attributes of their favourite players. 'Boosters' will allow players to perform beyond the normal parameters (99 limit), meaning users can exaggerate the individual skills and attributes of various players within their 'Dream Team'.
Various types of boosters will be available in-game, including ones that are player-specific, ones that affect the entire team, and ones that appear by selecting players who meet certain criteria.
This feature will allow users to build teams with a greater freedom, variety, and enjoyability.
Lionel Messi remains as Global Ambassador
KONAMI is proud to announce the continuation of it's partnership with Lionel Messi. The Argentine legend will remain as cover star as well as being the face of multiple commercial and in-game campaigns in and around "eFootball™" worldwide.
He will also be the namesake of the new 'eFootball™ 2024: Leo Messi Edition'– now purchasable on [PlayStation®5、PlayStation®4、Xbox Series X|S、Xbox One and Windows] as well as the 'Premium Ambassador Pack: Leo Messi' for mobile and Steam® .
In this edition, users can not only download "eFootball™", but they will also receive an exclusive Messi Epic card equipped with the new 'booster' feature, a set of 10 Highlight players consisting of his previous team mates, 11 set of 4,000 EXP, and 300 eFootball™ coins.
*eFootball™ coins is not included in Premium Ambassador Pack: Leo Messi.
Earn big with the 'Startup Campaign'
Whether a new user, or a KONAMI football veteran, users of all levels can make the most of the various rewards waiting for them in-game with the launch of the new 'Startup Campaign'.
Through a series of Login Bonuses, users can gain 4 'Chance Deals', 360,000 GP, 60,000 EXP, and 120 eFootball™ Coins.
Furthermore, through the campaign achievements, users could add 400,000 GP, 120,000 EXP, 100 eFootball™ coins, and 4 Skill Training Programs!
Together, these in-game items can lay the foundations to build some incredible Dream Teams, personalised to the playing style and philosophy of any user.
"eFootball™ 2024" has arrived but will continue to evolve and adapt to bring its users the best possible experience and simulation of the sport they love.
To follow the many updates and evolutions of "eFootball™", check out the title's landing page here: