Last updated on September 23rd, 2022 at 06:46 PM
South East London is the backdrop for a new football pitch built in partnership with rising England star Jadon Sancho. In many ways, the pitch is a return to the player's roots — Sancho was raised in the area, and hopes his story will inspire others in the local community.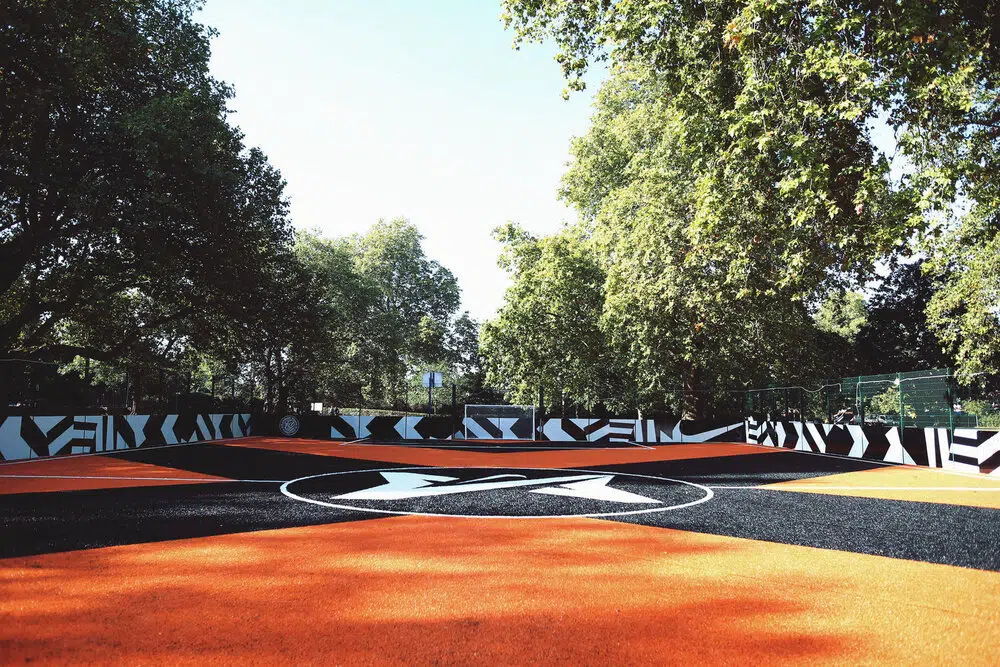 "Growing up in Kennington has made me the man I am today; I owe a lot to South London for nurturing the way I play," Sancho says. "I hope the local kids feel empowered to tell their own stories through football and follow in my footsteps — this pitch being just the ignition point."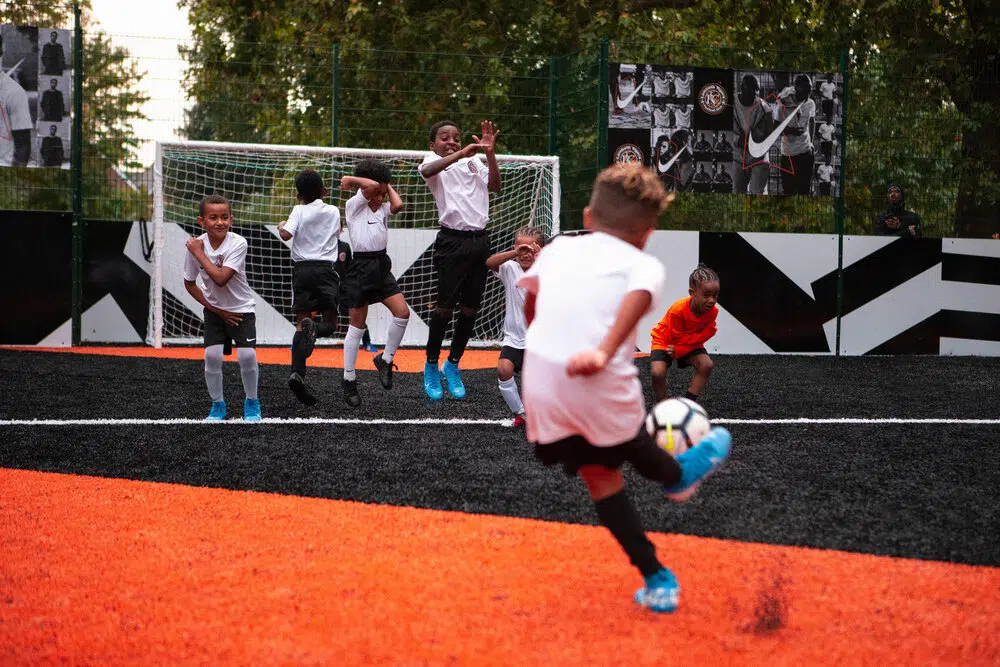 As the home of the Lambeth Tigers, a football club for young people aged 6 to 18, the pitch will provide the local footballers of SE11 access to the best facilities possible.
The organization is also committed to removing the barriers to sports kids in South London face, and stressing the importance of being active to a generation that is less active than those previous, and often because of many competing pressures.
The club was founded by two football coaches who grew up on a nearby estate, David Marriott and Jamahl Jarrett. "There's a real need for safe places for these kids to play in," says Jarrett.
"A pitch like this is like a sanctuary for kids, encouraging them to get into football in a safe environment. The cool, bright design is also like a magnet — it's a place where people will want to get out and play."
The Tigers will use the pitch all year to help enable football programming and provide regular opportunities to more than 300 young players in the community through coaching, workshops and training.