Last updated on May 10th, 2021 at 01:06 PM
Getting back on track after a life-changing injury can be a long and turbulent process. But David Wiseman, Jaco Van Gass and Luke Wigman – and many others like them involved in the Invictus Games – are proof there really is hope.
Now in its fourth year, the sporting event was set up Prince Harry and all the athletes that take part are servicemen and women who've been injured – visibly or otherwise – in the line of duty.
British team captain five years ago, David was shot in the chest in Helmand province in 2009. The round entered through his shoulder, coming to rest in his right lung, where it remains today.
Cyclist Jaco was hit by a rocket-propelled grenade which resulted in the loss of his left arm and tissue and muscle-loss from his left leg, while serving with the Parachute Regiments in 2007.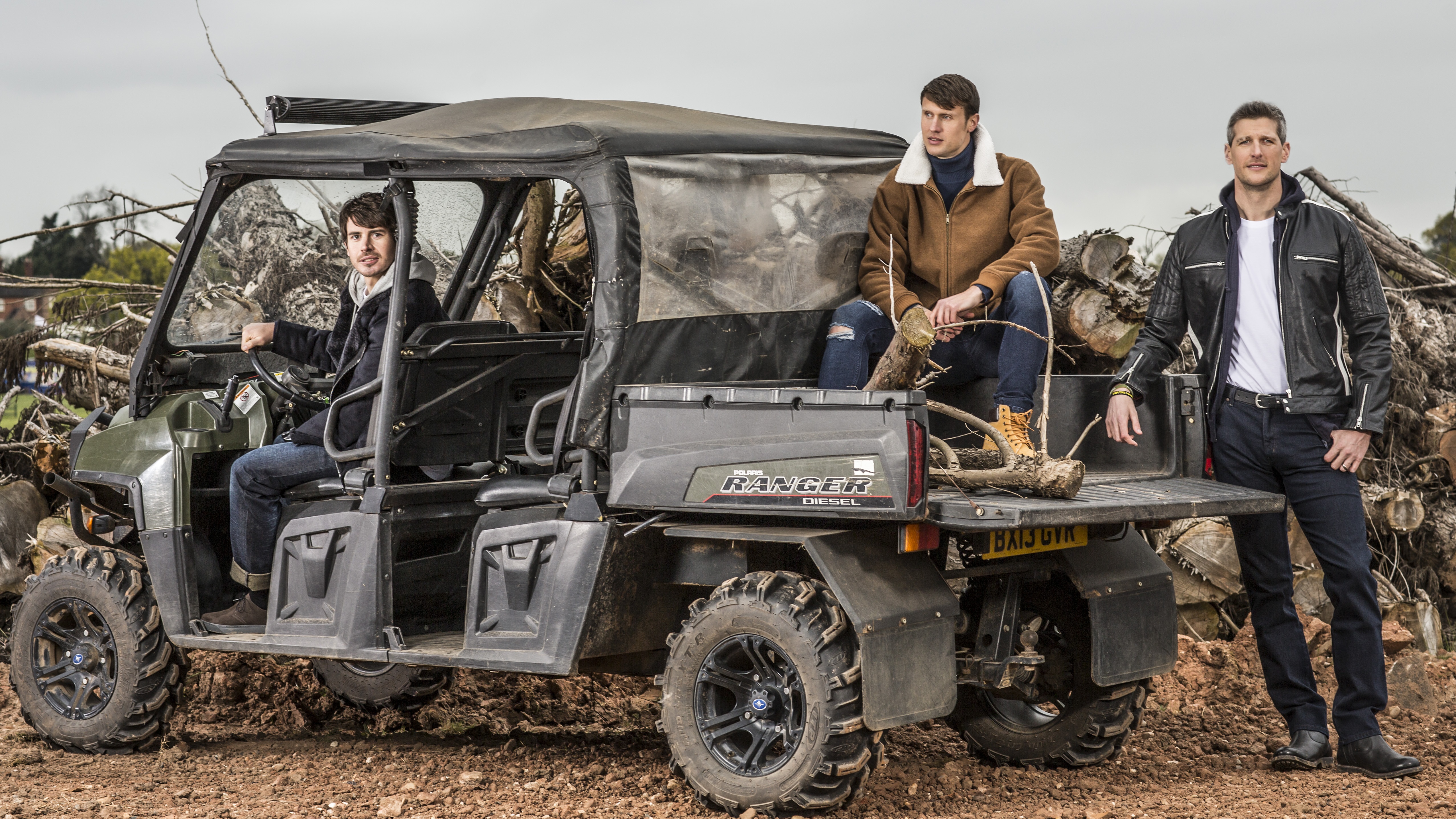 Marathon runner Luke was also injured in Helmand after stepping on an Improvised Explosive Device (IED) –  the blast threw him in the air, burning the skin off his left leg.
Recovering physically and adapting to life with a changed body is just part of the challenge; these injuries leave huge psychological scars too.
The trio tell us what they've learned about overcoming obstacles and finding strength through training…
What does it mean to take part in the Invictus Games?
David: "I've been involved with IG since the very beginning, initially working on developing the concept in my role with the Royal Foundation, then as a competitor at the inaugural London Games, and then as UK team captain in Orlando last year.
Seeing the Games grow into an internationally-renowned competition, and bringing the restorative power of sport to veterans around the world, makes me incredibly proud.
The thrill of competition is the icing on the cake. It's resulted in a training framework that adds structure and sets out goals, aiding my development towards redefinition post-injury."
Jaco: "It really means a great deal having been part of the Invictus Games in both London and Orlando.
To compete in front of your family and friends in front of thousands of spectators and alongside like-minded individuals was very special.
This year, I'll be commenting on the cycling events rather than racing in them – a great opportunity to share my passion and knowledge of cycling with the audience back home."
Luke: "The beauty of these Games is it means something different for each competitor. As incredible as the Games were, the most important aspect for me was the build up, the journey as a whole.
Competing was the cherry on top. My focus and dedication in the build-up phase had never been so high, and the results I started seeing in training and racing exceeded all expectations.
I learned a valuable lesson: The more you put into something, the more you take away. This doesn't just apply to physical activity, such as running – this actually transferred to all aspects of life."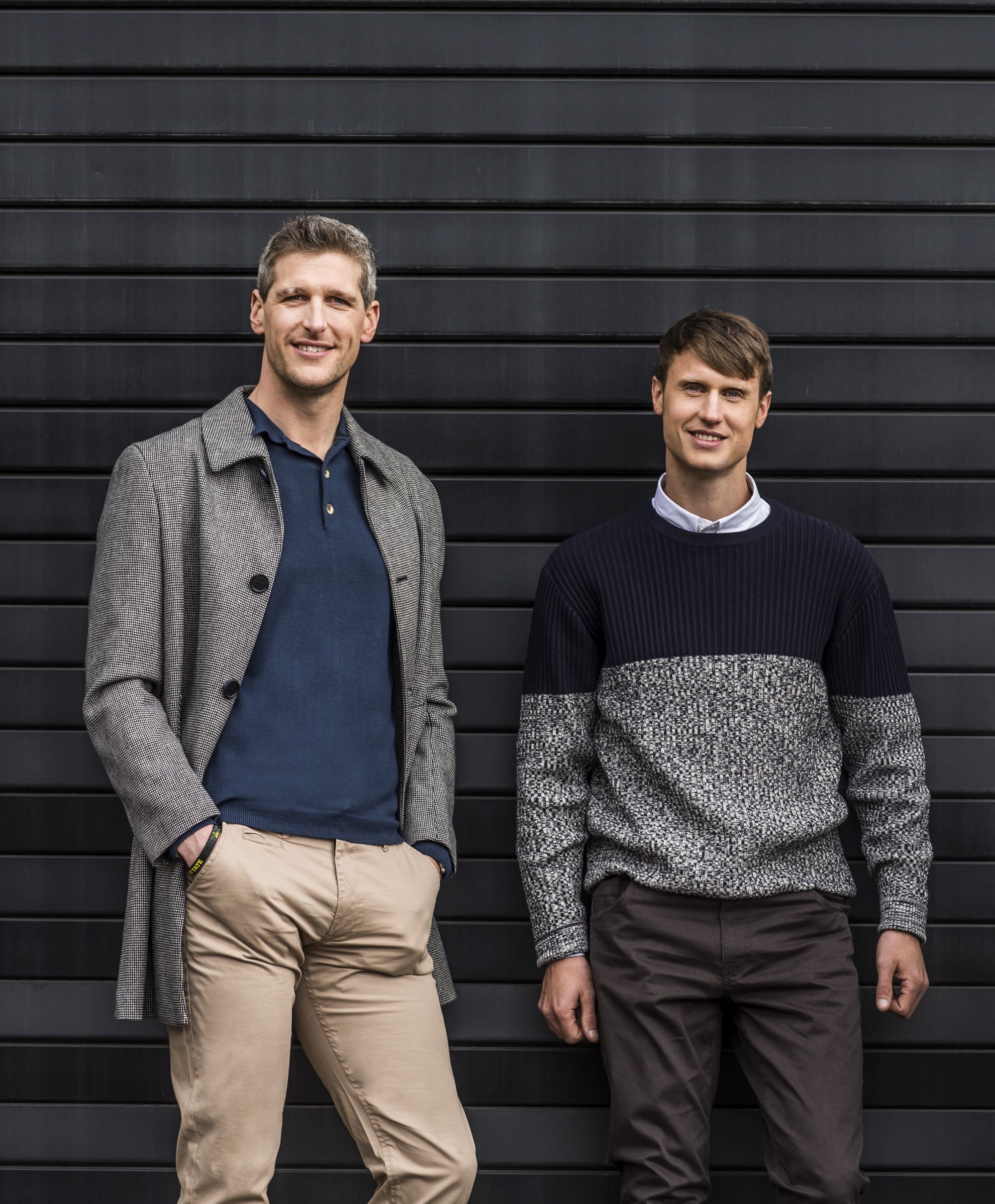 What role has training played in your life since your injuries?
David: "Every injury or illness has varying degrees of impact to a person's physical, psychological and social health.
Sport has been incredibly important at tackling each of these aspects of my health and wellbeing.
For me, the swimming pool has become the place where I can find peace, clear my mind and be totally present with just my swimming and the environment as the focus."
Jaco: "If you are physically fit, you will be psychologically fit and strong. I truly believe there is a link between the two, and that if you're physically in a good place, your mind will follow.
Physical activities have helped me be focused and keep my mind occupied and stimulated, preventing bad thoughts and memories from taking over and controlling my emotional state."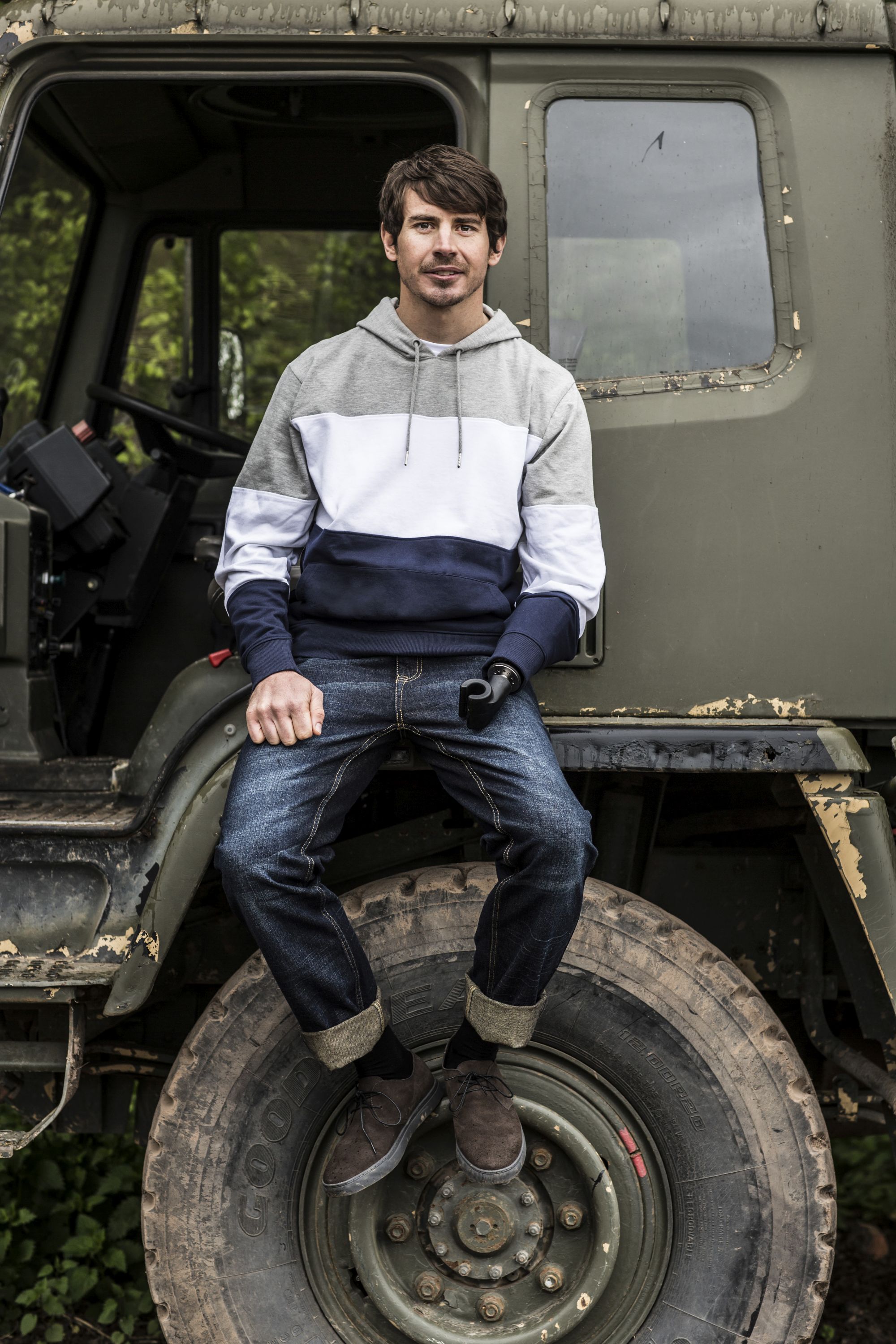 Luke: "Running has played a huge role in my life since my injuries. It has allowed me to combine my love of competitive running with my need for adventure.
"From a young age, I've always had this obsession with exploring remote parts of the world, but thought these dreams were unrealistic.
Following my medical discharge from the RAF Regiment, I was determined to make the most of life and do all the things I'd ever wanted to achieve.
"Initially I started training to build on my diminished fitness, but soon realised the benefits stretched much further. Exercise genuinely makes you feel good about yourself, and allows you to clear your mind and vent negative thoughts."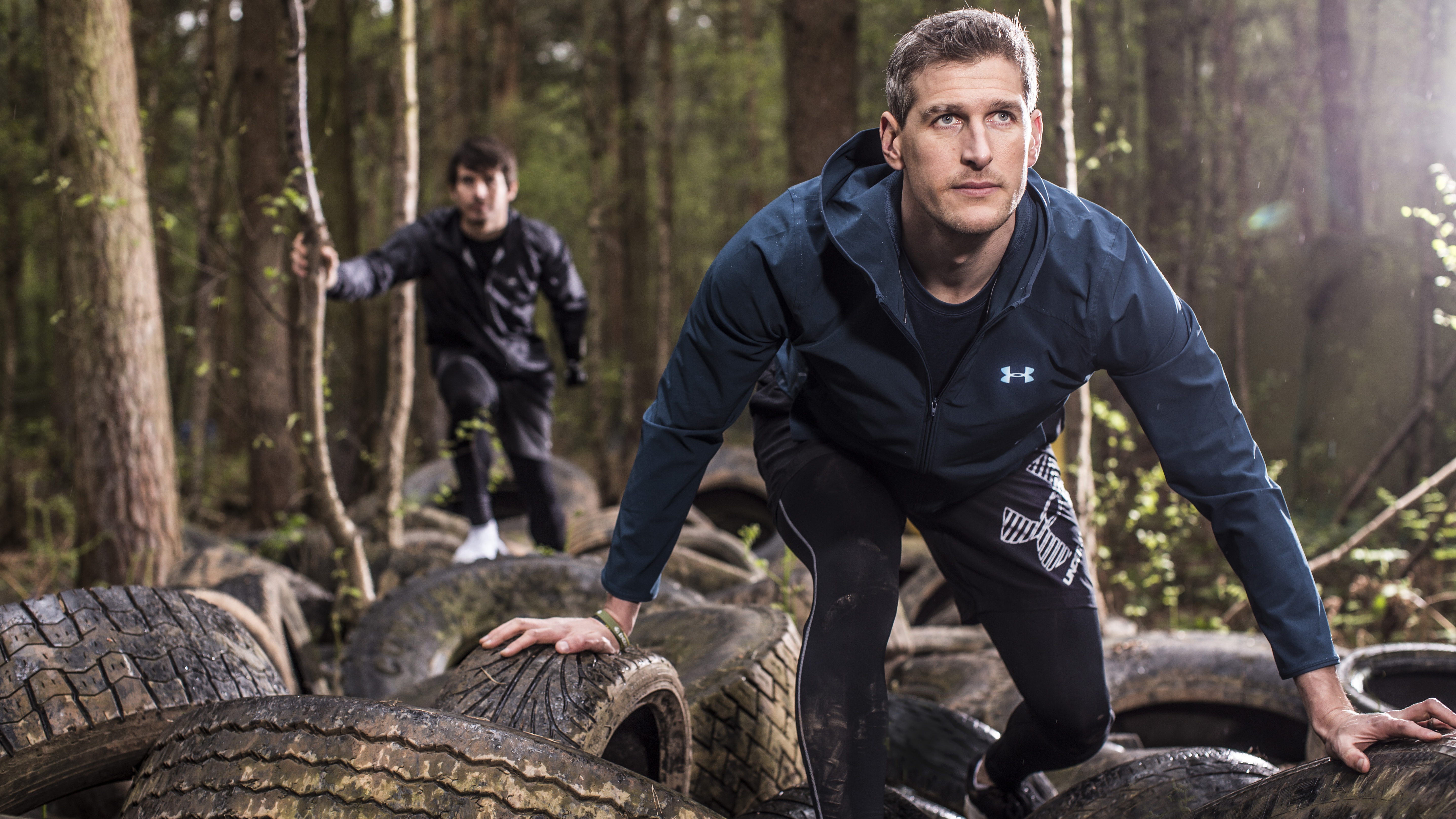 What advice would you give to others who are struggling to get motivated or are up against a challenge they fear they'll never overcome?
David: "It's easy to get into a downward spiral; being inactive affects your motivation and results in greater inactivity.
It can take a great deal of willpower to break this cycle – but I promise the more active you are, the better you will feel.
Be kind to yourself, and set realistic targets that can be maintained, rather than a simple pass or fail/win or lose activity."
Jaco: "Never give up! We are all going to face difficulties from time to time, but it's how we stand up against/from it that counts.
When I did my first Everest attempt in 2012, I learned a great deal about acclimatisation. To have the best chance of a successful summit attempt, we had to acclimatise to the altitude first.
By gradually going to higher camps above base camp, then returning to base camp for a recovery period, you allow your body to adapt to the altitude – so next time you depart to a higher camp, it feels a great deal easier.
This is similar to setbacks in our life: We need to learn and recover from it, and the next time we face hardships, we're able to overcome them much more easily. Eventually we will all reach our summits!"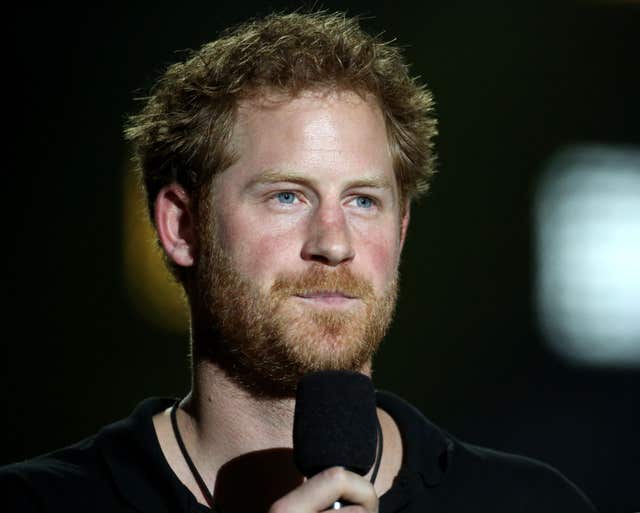 Luke: "It's important to get stuck into as many experiences as possible in life, and try new things. The more you do, the more confident you become.
You might even surprise yourself and discover a love for a new sport/activity. We all struggle with motivation from time to time.
"When I'm struggling to motivate myself to train, I break down the session into small, achievable goals. The hardest part is usually just getting started.
Sometimes we over-think situations and try to fabricate excuses for why we shouldn't do something. If you can put these feelings aside and focus on why you should do something, that's half the battle."