Last updated on January 11th, 2023 at 01:27 PM
It might not be an established name in the UK amongst massage tech but I feel that's all about to change very soon. So who/what am I talking about? none other than the Bob and Brad C2 Massage Gun!
This nifty little device hits all the right spots, Developed by Physiotherapists Bob and Brad, the Massage Gun can hit those deep tissue spots quite easily with its max power 3200rpm handheld percussion muscle massager with 2500mAh Battery and Type-C Charging for Muscle Pain Relief Recovery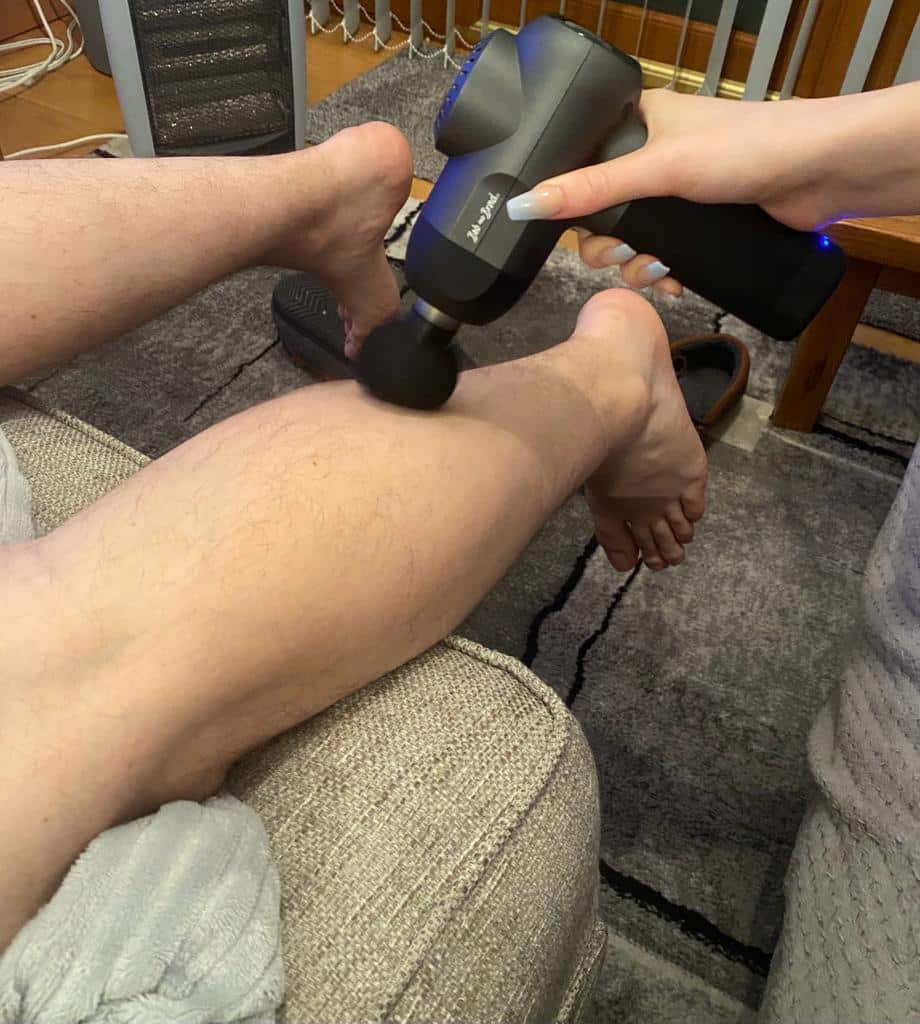 5 massage heads and 5 speeds are suitable for different parts of the body and can meet different needs. Massage heads in different shapes can be used for different muscle groups and provide targeted treatment for quick recovery.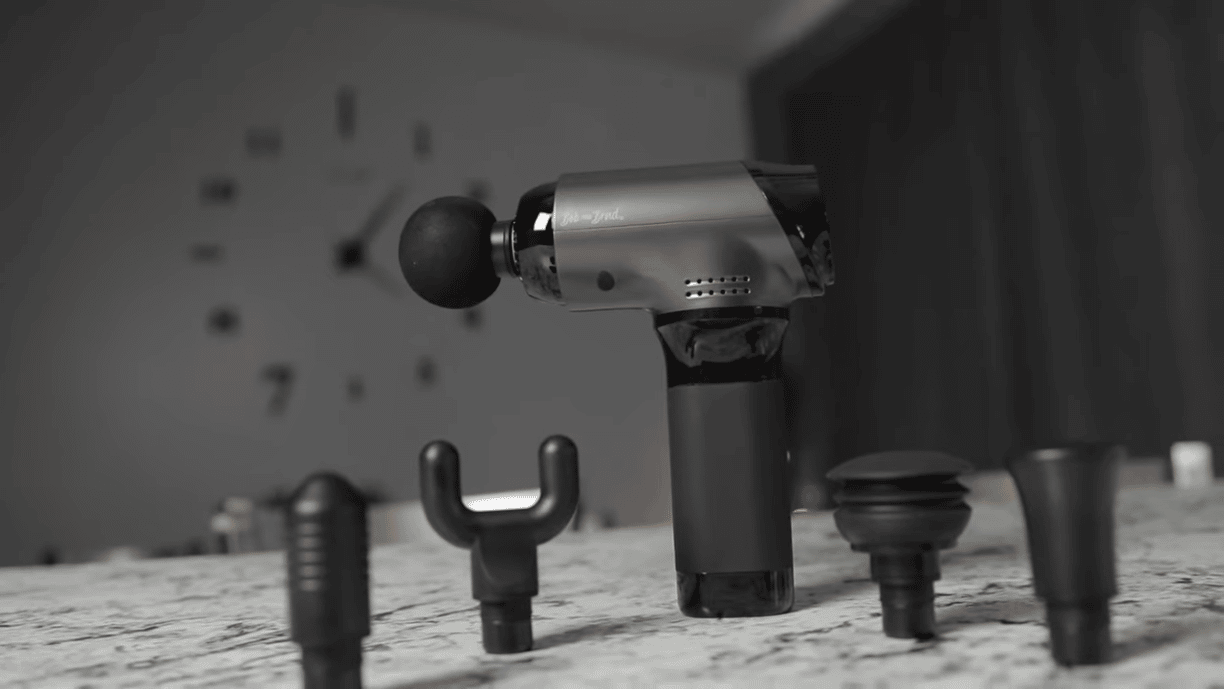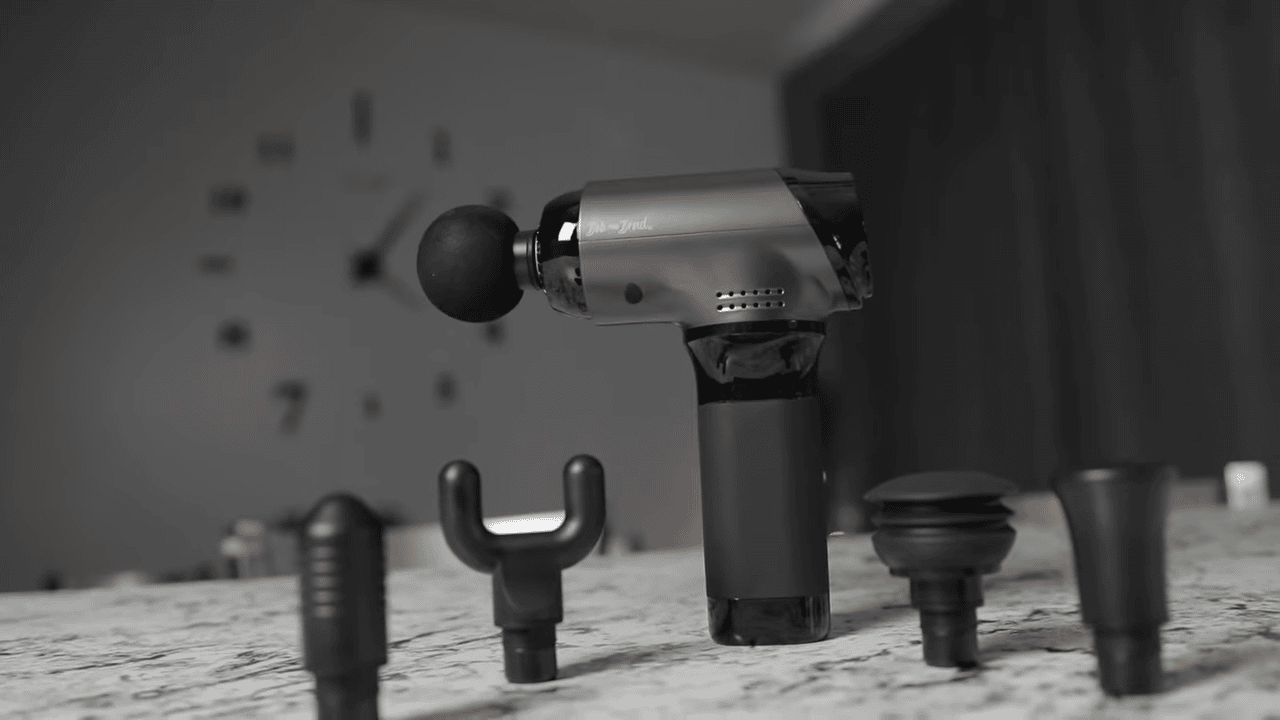 This massager has 5 different speeds ranging from 1800 to 3000 percussions per minute, and five different heads.
Ball head – for massaging larger muscles
Bullet head – targeted massage on joints and deep tissue
Air Cushioned head – gentle massage, ideal if you have a bruised area
Forked head – made for massaging your spine and neck
Flat head – good all-purpose head for almost any part of your body
Super Quiet and 10-Minute Timer Auto-Off Protection uses the built-in intelligent chip, allows working the body for 10 minutes with an automatic shutdown, to avoid overuse that may cause harm to your body.
Ultra-quiet muscle massage gun. It uses the latest noise reduction technology to reduce the noise of the massage gun during use, the sounds are less than 60dB even at max 3200RPM.
Explore warmup, pain relief, and recovery routines from the most famous physical therapists, Bob and Brad!
The big one for us was the noise…at 55Db their gun is really quiet, making it fabulous for at the gym (without getting any funny looks) but also in hotel rooms without raising any eyebrows.
Overall for a miniature massage gun, this does everything it should and would be our go-to for travelling.
Currently priced at £69.69 GBP – Head over to Amazon to find out more