Last updated on February 19th, 2022 at 01:08 PM
The Hock brand is dedicated to manufacturing and marketing fitness accessories at the Premium level.
A pair of 18 karat gold dumbbells that cost €95,000 ($101,009) were shown off in Baden-Baden.
The German company Hock, designs premium fitness accessories using stainless steel, woods and exotic leathers. All these materials are produced by their expert craftsmen who take care of every detail in its manufacture.
"The idea behind the dumbbells was not simply to use the most expensive material but to also ensure they look visually astonishing."


— Kristof Hock
Kristof Hock and his brand has now surpassed its collections by launching the Goldloft line, a sophisticated dumbbell, weighing one kilo each and whose four weights are made with 1.5 kilos of 18-carat yellow gold in total.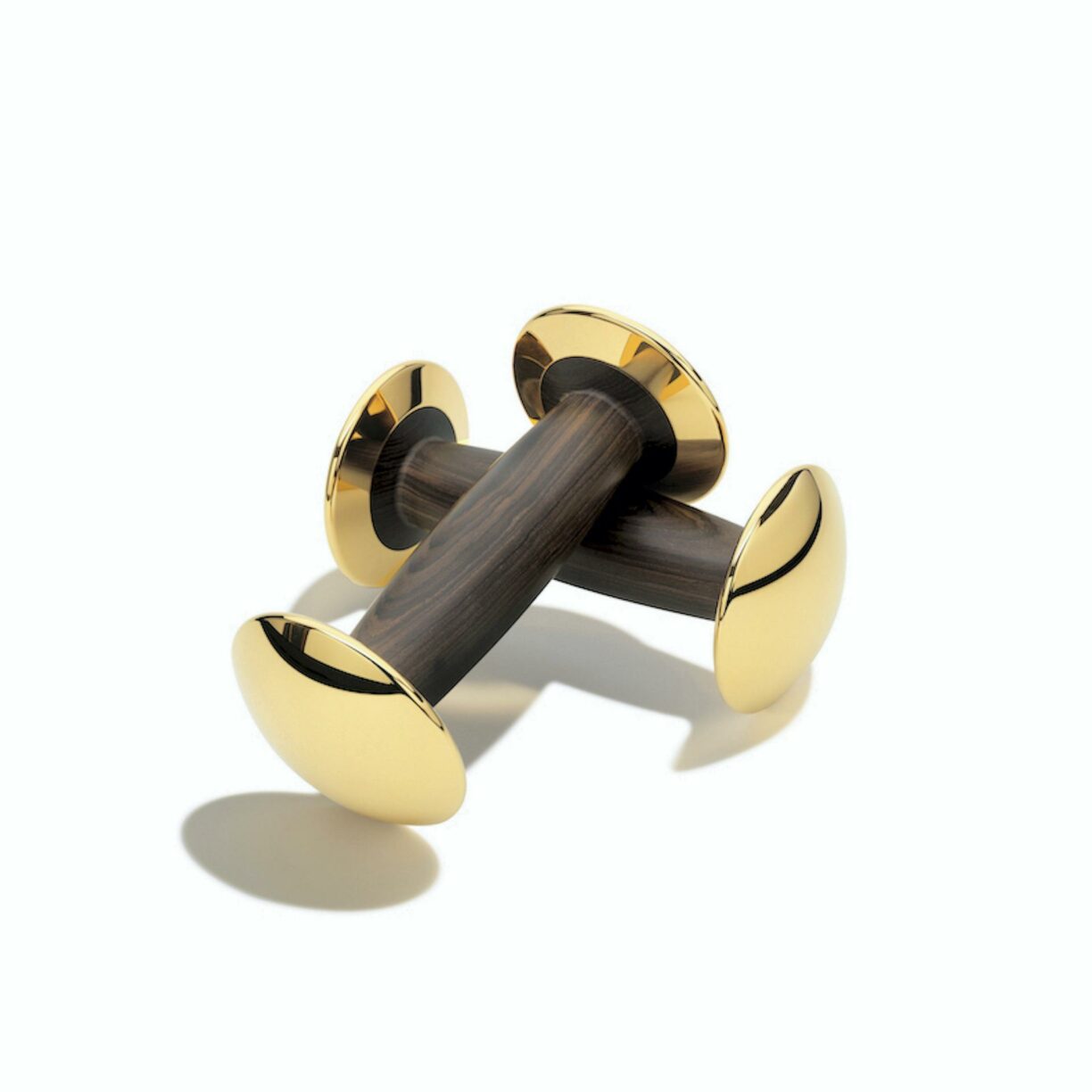 For the axis that joins them, has been used granadilllo wood, a material widely used in the construction of musical instruments, and which is really hard and heavy, with a fine and homogeneous texture.
These dumbells are part of a limited edition of 50 pieces. Each pair of dumbbells are sold for 99,000 euros.
According to the company, the Goldlolf line is more than just simple dumbbells, since they can be considered an investment, not only because Hock products are manufactured to last over time, but because of the safe value offered by gold.
18-CARAT GOLDEN DUMBBELLS
1 pair
Art.Nr. HLGG-001.18K
Exclusive, rare dumbbell pair made of real 18 carat gold and Grenadilla wood

Design object, investment and fitness accessory in one
Weights made of 1,000.00 grams 18 carat real gold
Total 2.000.00 grams 18 carat real gold per pair = 1,500.00 grams fine gold
Gold colour "saturated yellow" matches fine gold colour
Precision turned and finely sanded handles made of rare Grenadilla wood
Limited edition 50 pieces
Hand-made casket made of full wood
Certificate of authenticity
Personal hand over to buyers world wide
150 x 68mm (length x width)
Interested? Then pop over to the Hock Design website here: