This autumn Gymbox, the original challenger gym brand, is challenging it's members to time-travel to London 2050 by launching the UK's first official Extinction Training class.
Londoner's favourite gym is about to get blazing hot, windswept and soaked as it pushes members to the environmental limit to see if they could survive in a world plagued by irreversible climate change.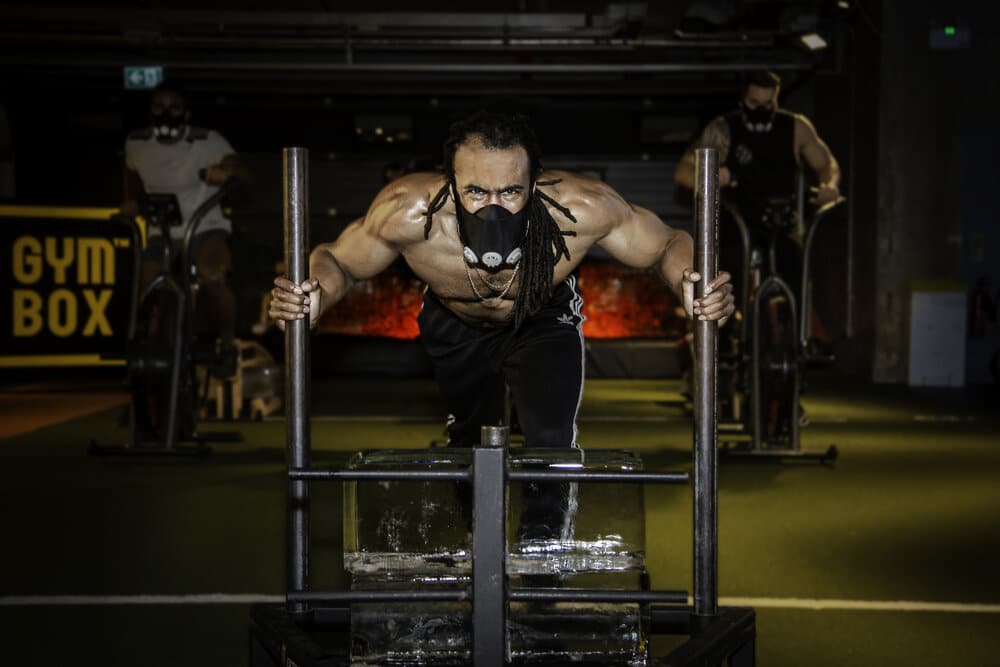 The hardcore HIIT class consists of a series of apocalyptic exercises, aimed to prepare the body and mind for rising water levels, scorching heat, extreme winds, poor air quality and a lack of fresh drinking water.
Throughout Extinction Training, participants will experience the harsh realities of these changes through water rationing and terrible air quality; by being restricted to only 125ml of water per section and wearing fresh-air limiting asphyxiation masks.
The 45-minute extreme workout, held in a specially heated room – set at the predicted temperature of the planet in 2050 – will take participants through a series of climate emergency exercises.
The studio has been transformed to feature three specific climate environments – heat, water and wind. Featured workouts include:
A series of HITT exercises in scorching heat
Bear crawls pushing heavy contaminated water containers
Ice block prowler push into the wind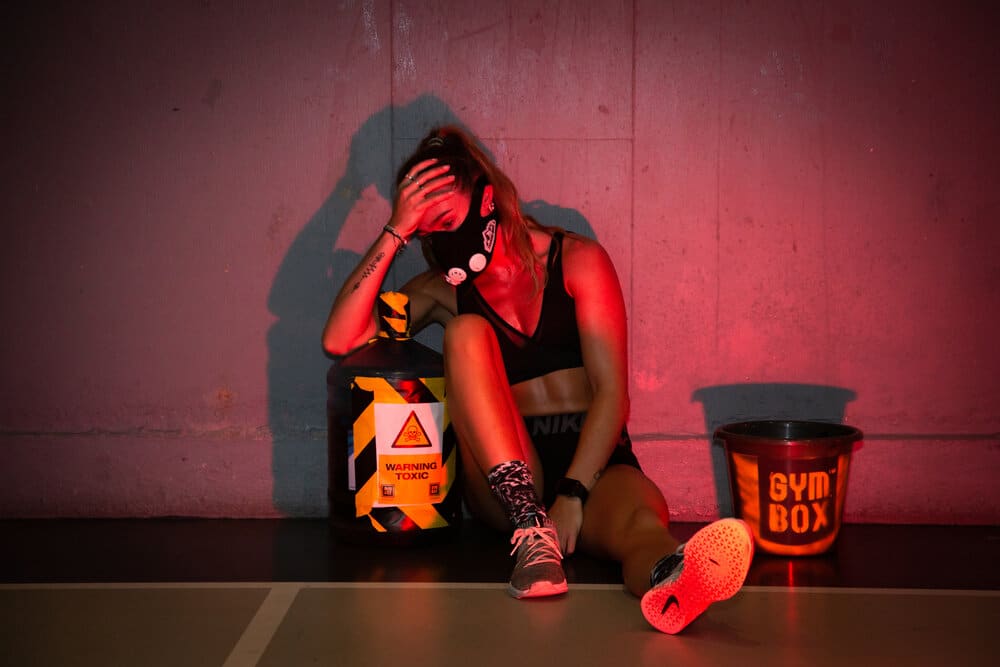 This class has been created in response to the many global conversations taking place around the increasing climate emergency.
As a result of the melting ice caps, Globalchange.gov predict the sea levels will rise by an average or 10 inches causing wide spread flooding and a study by PLOS One predicts the UK can expect a six degree hike in temperatures resulting in increased importing of drinking water to meet demand.
Rory McEntee, Creative Director at Gymbox, said: "We can't bury our heads in the sand anymore. Climate change is having a seriously adverse and irreversible impact on our planet and humans are playing a huge part in this.
At Gymbox we're doing all we can to help get members ready for what is about to come. At the moment Extinction Training is just a gym class, we hope it never becomes a reality. The only thing hotting up should be your Instagram, not the planet."
@GYMBOXofficial #ExtinctionTraining