Last updated on October 24th, 2022 at 02:51 PM
On June 9, 2019, in celebration of Global Wellness Day – the international day dedicated to living well, Four Seasons Hotel George V, Paris will offer hotel guests an exclusive program that focus on wellbeing and health.
"At our brand new Spa dedicated to wellness and serenity, our team fully agrees with the mantra of Global Wellness Day "One day can change your life" and is delighted to celebrate this special day through a tailor-made program that will help us to raise awareness about the different forms of self-consciousness" comments Nathalie Delclos, Spa manager at Four Seasons Hotel George V, Paris.
Carried out within the luxurious and serene atmosphere of the hotel's new spa, this year's program has been crafted to offer a variety of complementary activities and workshops aimed at restoring the body, mind and spirit.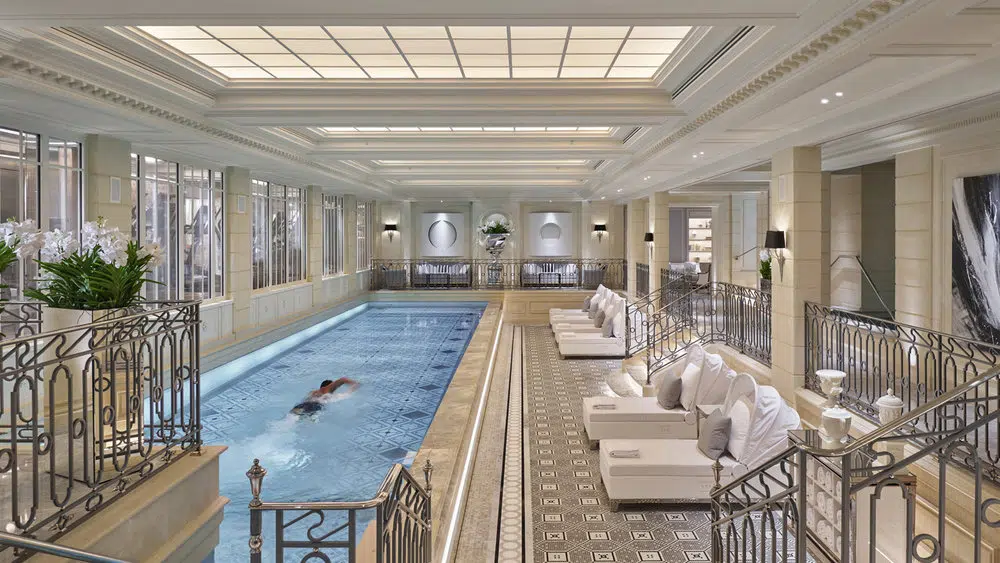 During an early morning running session, guests will take the time to discover Paris like never before through a cultural jogging experience with two employees of the hotel, both accomplished athletes during "Run my City" extraordinary experience.
To eliminate toxins whilst rebalancing the energetic harmony of the whole body, guests will also experience a 15-minute foot reflexology session, an ancestral technique that involves stimulating reflex zones and acupressure points on the feet.
The second part of the program will help guests to discover the benefits of using infusion with a sensorial workshop led by one of the founders of Chic des Plantes! a young and new herbal tea brand proposing made-in-France and 100% organic products.
The last part of the program will be centred on a healthy attitude with a conference animated by Pauline Burgener, founder of Dr Burgener, Switzerland, the well-renowned skin-care brand that personalizes the latest technologies in anti-ageing with the noblest elements of nature and Swiss expert in beauty and rejuvenation.
Finally, guests will experience a 60-minute yoga class that will include a combination of Asthonga, Vinyasa and Yin yoga and will end with a meditation session.
Embracing a holistic approach to wellbeing, one of the main core of interests at Four Seasons Hotel George V, Paris, the palace has also created a "Wellness and Gourmet Ritual" that combines wellness treatments with nourishing gourmet cuisine, with the aim of beautifying and preparing the body and mind for the warmer months of the year.
The Ritual is personalised according to the nutritional and energetic needs of each individual, helping to boost health in the run up to the summer.
Say Yes to Global Wellness Day by following @fsgeorgevparis and using the hashtags #FSWellness and #GlobalWellnessDay.
Global Wellness Day Program at Four Seasons Hotel George V, Paris:
Your body: Wake up, Energize!
7:00 am: Join a cultural running experience through Paris with "Run my city" experience
8:00 am: Discover our healthy cocktail designed by Le Bar
10:30 am: Experience a 15 min foot reflexology session
Your mind: Pamper yourself!
2:00 pm: Discover the benefit of using infusions with Chic des Plantes!
Your spirit: Develop your self-consciousness
3:00 pm: Attend "The healthy attitude", a conference held by Dr. Pauline Burgener
4:00 pm: Yoga class and meditation session.
---