Last updated on August 22nd, 2021 at 02:01 PM
In the world of elite athletes, incremental gains and holistic training can (and usually do) make the difference between winning and losing, helping fend off season-ending injuries and leaving more fuel in the tank as the clock winds down.
To Anthony Joshua, this approach means preparing both his body and mind to be in peak condition at 9 p.m. EDT on Saturday, June 1, when he steps into the ring at Madison Square Garden to defend his world heavyweight championship belts against Anthony Ruiz Jr.
For AJ's stay, Winsper's team outfitted his living quarters with premium products designed to maximize recovery during the resting state.
Ambient lighting that adjusted to the time of day, bed sheets and Sleep Wear from the UA Recovery collection, a powerful air filter to remove microscopic particles that strain the lungs, and UA Recovery glasses – worn in the evening to mitigate the effects that blue lights from screens have on melatonin production – all worked together to create what UA calls the Sleep Sanctuary.
This is the idea environment in which athletes should spend 8-10 hours each night.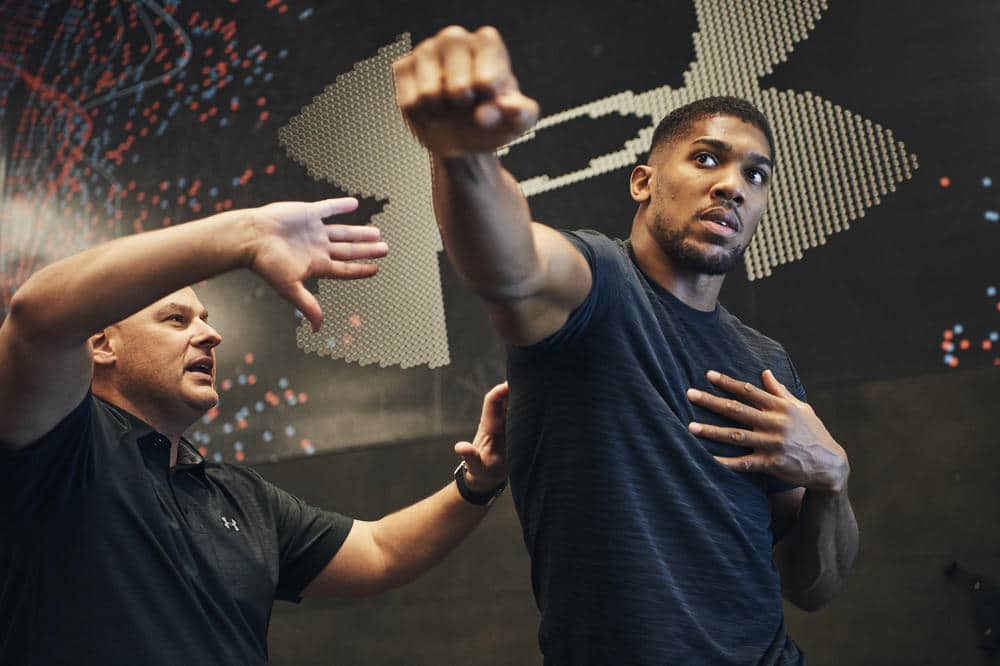 Each morning, AJ rose to the following messages on the wall: RISE READY. SEEK LIGHT. HYDRATE. STRETCH. JOURNAL. FUEL. WIN THE MORNING… WIN THE DAY.
Each element of the Sleep Sanctuary was calibrated to reinforce the athlete's "dial down" and "rise ready" processes that balance the autonomic nervous system and align the circadian rhythm, helping the correct hormones and chemicals release at the required time.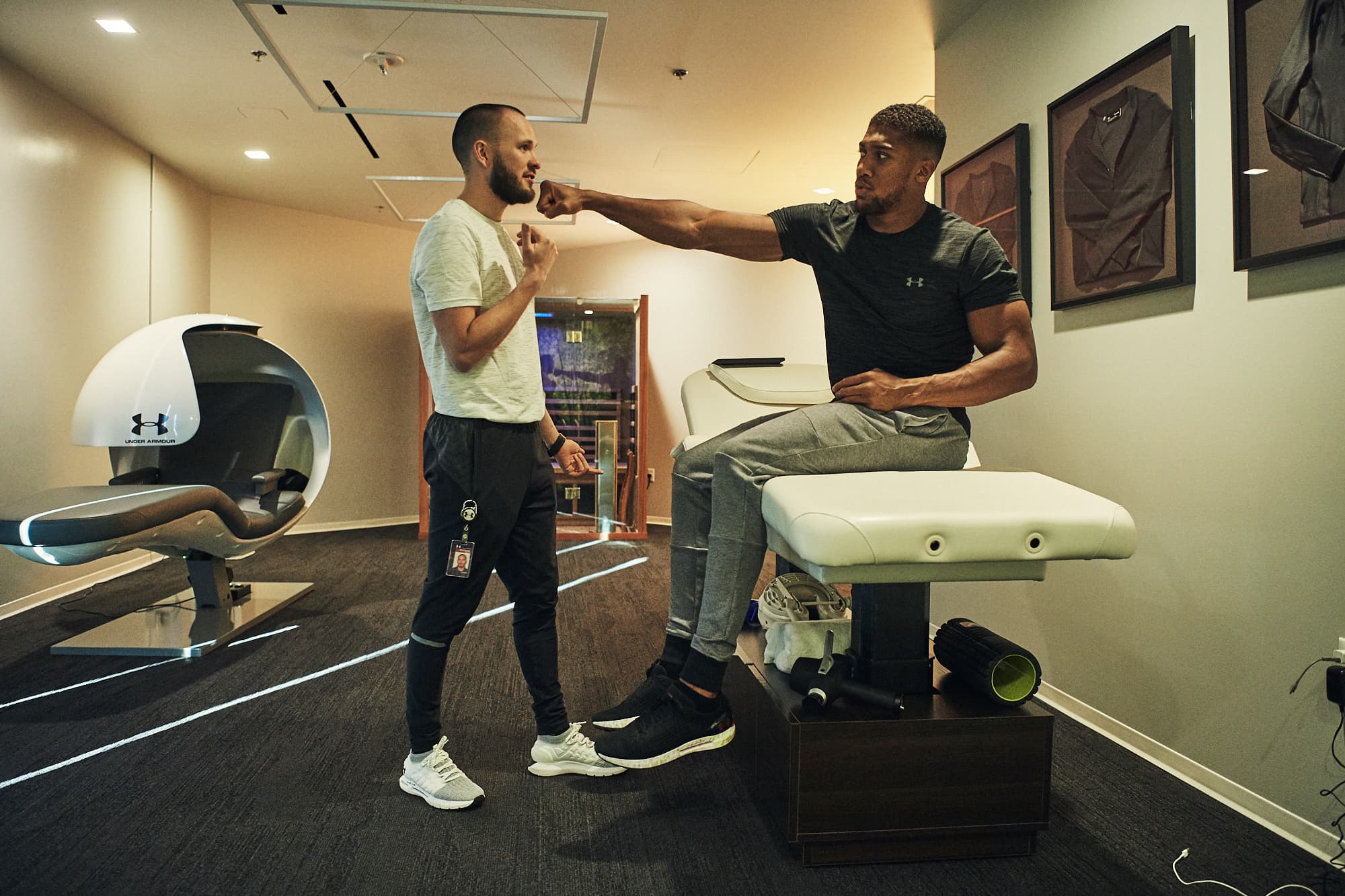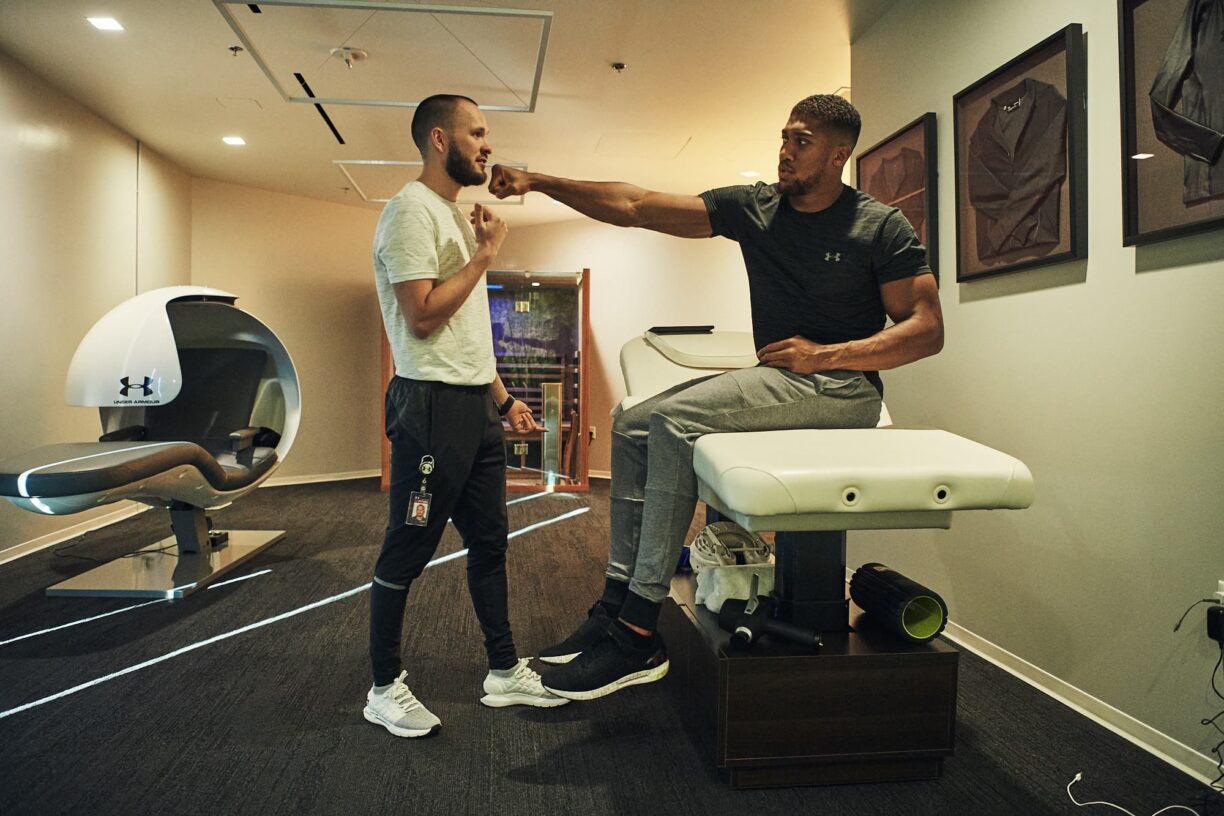 AJ was also introduced to UA RUSH during this visit, and has been training in it ever since.
The mineral-infused fabric is designed to enhance performance, giving athletes that extra edge by recycling the body's energy during moments of performance.
The high point of AJ's week in Portland was an overnight trip to Mt. Hood for a pre-dawn snowshoe at over 12,000 feet.
Winsper envisioned the trip as less about altitude training, and more about taking AJ out of his element and breaking up his training, shocking his system both mentally and physically.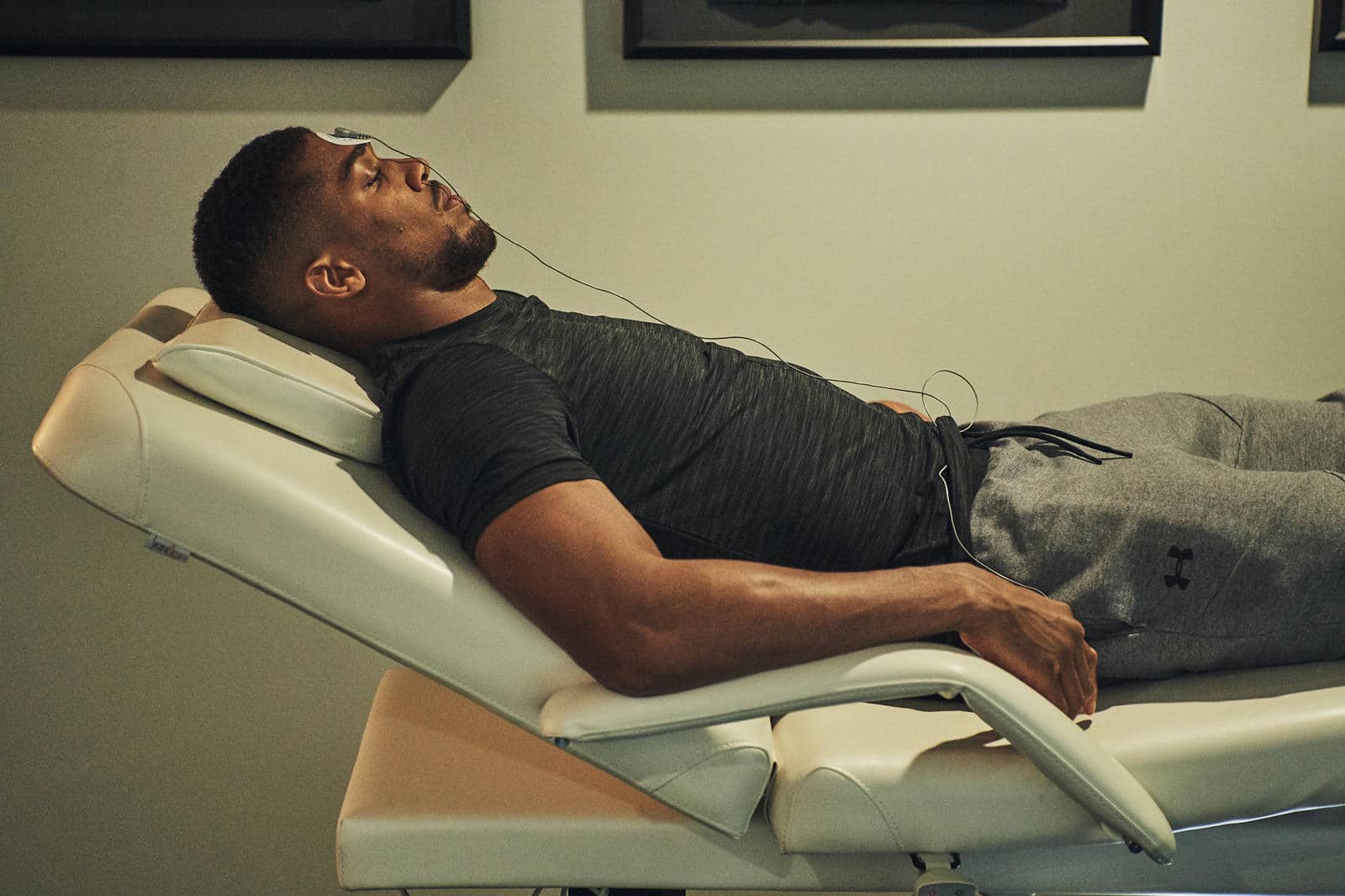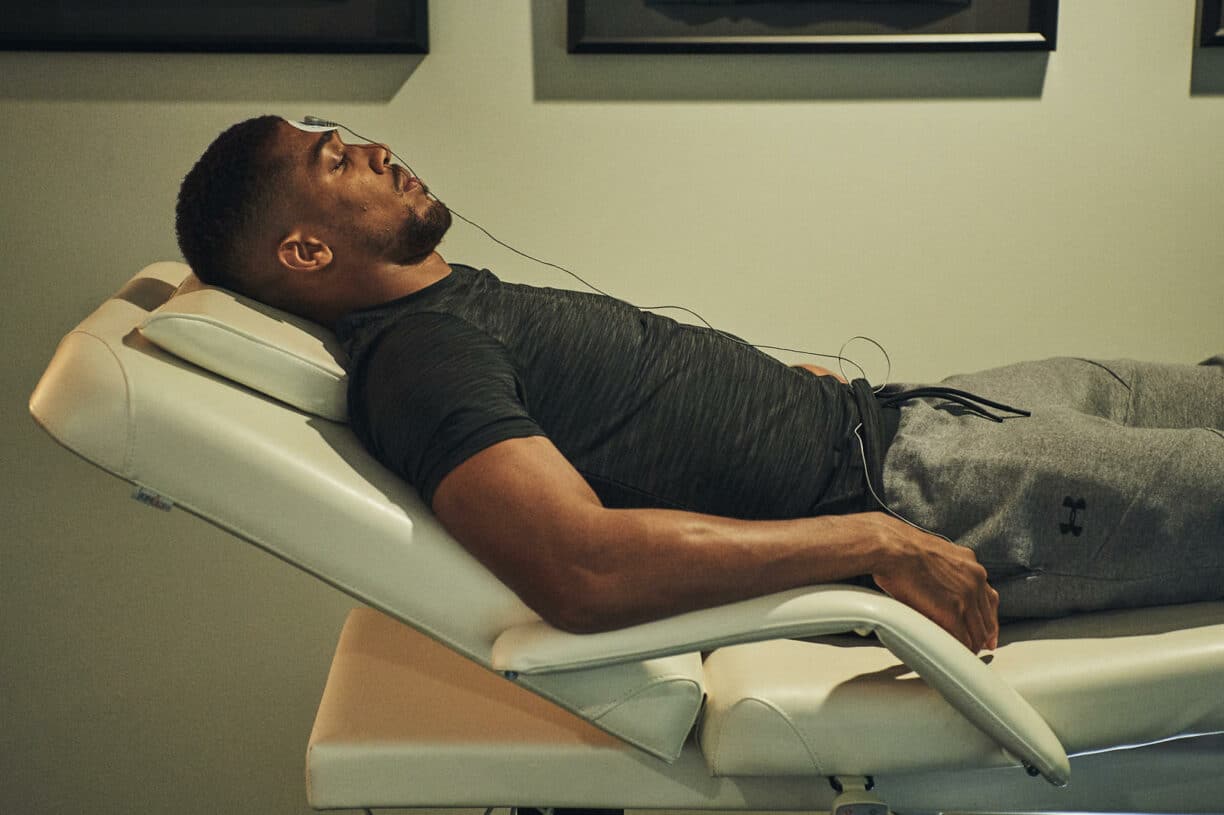 Winsper says, "Routine can breed complacency. In AJ's case, there's nothing routine about enduring single-digit temperatures with ice and snow blowing across his face while snowshoeing down the side of a mountain.
It served as a great example for him that he needs to break up what he's doing from time to time. We all do."
Before he returned to London, the Footwear Innovation team presented AJ with an innovative reimagining of a boxing boot, engineered to meet his performance needs and incorporating a new material upper that was not scheduled to be introduced to consumers for another 18 months.
The fact that AJ smuggled a prototype pair out of Portland office speaks volumes about his reaction to the boots.
By the time AJ landed in Miami for his final training camp ahead of the June 1 bout, he had spent six months following the roadmap laid out in Portland.
The results were already noticeable, and Mike Watts from UA's Human Performance Team was in Miami to keep AJ on track during the home stretch by recreating the "Sleep Sanctuary" and building out a separate rest-and-recovery room.