Last updated on September 4th, 2023 at 02:01 PM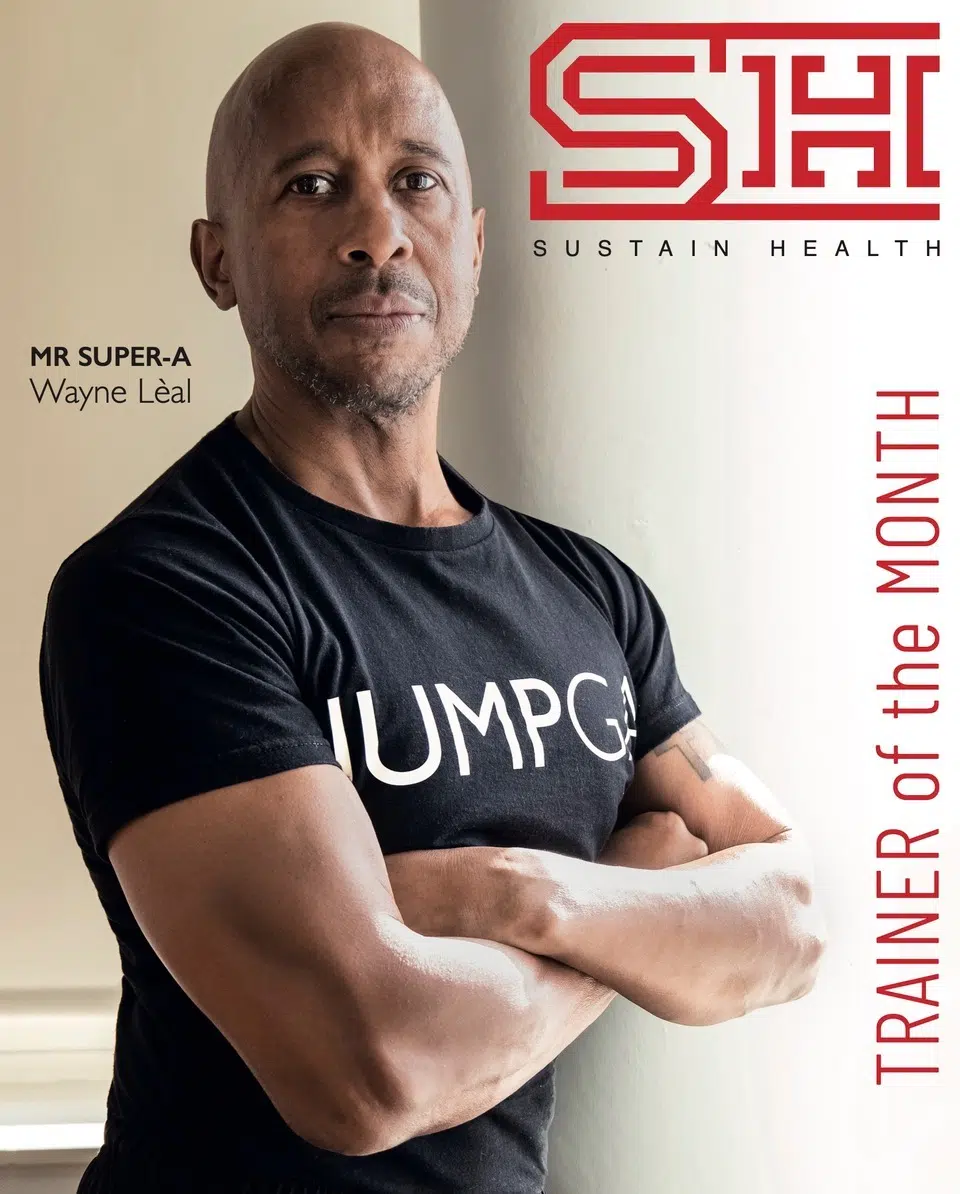 Next up on our list for the 'Fitness Trainer of the Month award' goes to none other than Mr. Super-A Wayne Lèal
Lèal, aka Mr. Super-A, is more than a fitness coach; he has cheated death on more than one occasion, injured every major joint in his body, and had several invasive surgeries.
His training programs KUN-AQUA and JUMPGA (endorsed by the Yoga Alliance Professionals) follow practices that date back thousands of years, emphasising intense mind and body control.
So we decided that our November 'Fitness Trainer of the Month award' goes out to Wayne for the awe-inspiring fitness challenge that he put together with his team from Super-A that pitted two giants of the UK Fitness industry against each other, David Lloyd Clubs and Nuffield Health took on each other in a fitness challenge alongside two different teams, local community football club West Fulham and Lèal's very own Super-A, a group of over fifties competitors.
Wayne said, 'Over 40's Fitness – it's not about age – it's about mindset. You will only achieve something if you want it. The desire to defy age and improve physical performance is as ancient as human history itself. The discipline to exercise is not necessarily there in people who need to do it the most. When you want to exercise but don't, it most likely results from not being sufficiently motivated. You will only achieve something if you want it; it's as simple as that.'
We found that training with Lèal on several occasions gave us years of invaluable advice and expertise that inspire and help you grow to an even better you even when you feel average, Lèal inspires you to feel inspired and motivated.