Last updated on November 10th, 2020 at 11:47 AM
Finding the motivation to workout can be tough, but it's definitely easier if you follow a few fitness influencers.
Whether you're looking for some valuable workout tips or a few words of wisdom to help get you off the sofa, Instagram can be a great source of inspiration.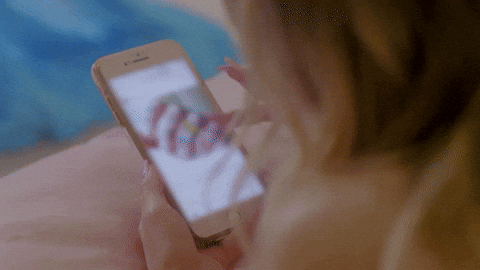 Here are some of our favourite fitness influencers from around the globe to start following.
1. Obi Vincent: @obi_vincent
Dubai-based Obi Vincent completely overhauled his health and body in his early twenties by using CrossFit training techniques. Now a PT himself, he uses Instagram to share detailed videos of his daily fitness sessions, using barbells, dumbells and various other key pieces of gym equipment.
2. Tarryn Hoffman: @healthyhoffy
Based in Abu Dhabi, New Zealand native Tarryn Hoffman uses Instagram to inspire others to get active. Her trainer posts have loads of fresh and effective inspiration for anyone wanting to get stronger this year.
3. Melissa Alcantara : @fitgurlmel
As a trainer to celebs like Kim Kardashian, it's no surprise Melissa Alcantara is ultimate #bodygoals. The fit mama's exercise journey started with simple living room workouts after giving birth, but now she's one of the fittest women on the gram. If you need some help with staying consistent with your programme, follow her for words of wisdom and motivation.
4. Emily Furey: @emfurey
UK influencer Emily Furey is a trainer at some of London's hottest boutique gyms. She uses Instagram to share her favourite workout techniques, incorporating weights, TRX bands, medicine balls and rowers. You'll also find her heading to the gym at 5am on her Instagram Stories, so there's absolutely no excuse for you to snooze your alarm in the mornings.
5. London Fitness Guy: @london_fitness_guy
We're a big fan of London Fitness Guy's no nonsense exercise videos. The personal trainer and LFGAPP creator is a fantastic resource for achieving fat loss and building lean muscle. He's also one of the most positive and upbeat trainers going, so if you're stuck in a fitness rut, follow him for some fresh healthy lifestyle inspo.
6. Amanda Bisk: @amandabisk
Aussie-born Amanda Bisk is a former Olympic pole vaulter who changed her career path after being diagnosed with chronic fatigue in 2011. Now a personal trainer and yoga instructor, she's a great person to follow for everyday mobility and flexibility stretches.
7. Jessica Jade Yoga: @jessicajadeyoga
Yogi Jessica Rihal is an empowering source of inspiration for anyone looking to build a solid self-care routine this year. The body positive advocate is less about nailing those Instagram perfect poses and more about using yoga to feel grounded, centred and free.
8. Ulysses Jr: @ulissesworld
With more than 6 million Instagram followers, Ulisses Jr has built a massive online following thanks to his unwavering dedication to achieving the perfect shredded bod. From training programmes to meal plans, he's got lots of tips and advice for anyone new to fitness this year.
9. Beverley Cheng: @berverleycheng
Fitness blogger and YouTube star Beverley Cheng is on a mission to help others feel like the happiest and healthiest versions of themselves. The Canadian trainer loves to sweat and has a positive mindset that's seriously infectious. Follow her for fun and effective workout programme ideas – from four week shreds to longer 12-week regimens.