Last updated on August 22nd, 2021 at 05:28 PM
Today, EA SPORTS FIFA announced that fans across the globe will have access to ground breaking stars and new apparel drops when playing in FIFA 21's VOLTA FOOTBALL mode, including talent drops from the converging worlds of football, music and fashion.
Now names like Mbappé, FIFA 21 cover star and leader of a new generation of football, to Diplo, award-winning artist and producer and DJ, and Anthony Joshua, Olympic gold medallist and two-time unified heavyweight world champion, will all be accessible as avatars to fans in VOLTA FOOTBALL.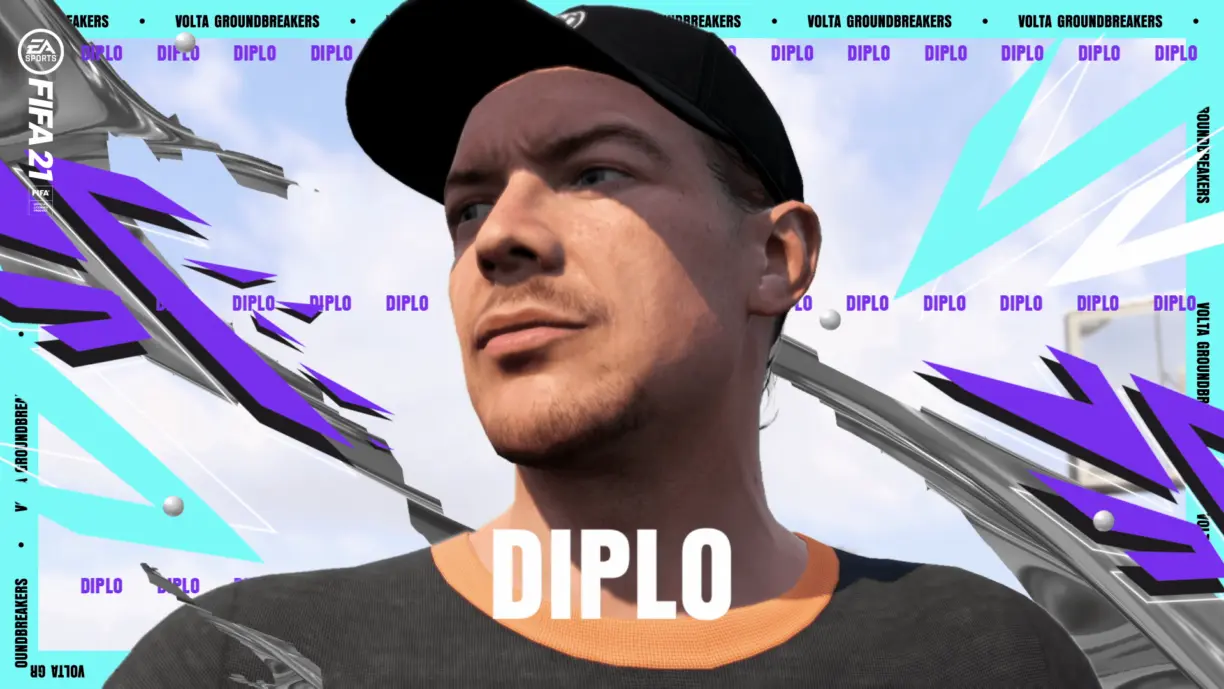 Fans can also expect to see world-class footballers like Thierry Henry, Eric Cantona, and Trent Alexander-Arnold, with even more big names to be released soon to continue to boost star power on VOLTA teams.
VOLTA FOOTBALL in FIFA 21 also welcomes in-game apparel drops by renowned fashion brands like Adidas and Nike, as well as a unique VOLTA FOOTBALL Collection curated by Héctor Bellerín, who took on a Creative Director role to design the line that wasinspired by his roots in Barcelona's skate scene and his current vegan lifestyle.
"Héctor brings a unique perspective, not only as a top player, but as a socially conscious voice at the intersection of football and fashion," says David Jackson VP of Brand at EA SPORTS FIFA. "We're excited to share his vision for a collection that blurs those lines, influenced by his family and his relationships in the fashion world.
The goal was to bring his taste, personality and voice to our brand in a way that engages our player base, and his first drop inspired by Barcelona's skate scene does exactly that. FIFA players will definitely see more from Héctor in the game this year."
"I'm very excited to join the EA SPORTS FIFA team as a Creative Director for VOLTA. During lockdown and my holidays I've been keeping busy with channelling my creativity into a purposeful direction.
Being able to design outfits & kits has been fun and I can't wait for you all to play in them but also see and share the messaging within them." says Hector.
Just like how today's football culture extends off the pitch, new drops in-game and additions to VOLTA Vanity continue to merge real football with the authentic culture, creativity and style of the small-sided game.
For more details around VOLTA FOOTBALL in FIFA 21, including VOLTA SQUADS, Groundbreakers, new ways to play, customisation and more, check it out here: ea.com/games/fifa/fifa-21/volta