Christmas is fast approaching and for those who have a difficult relationship with food it can be a tricky time.
The constant stream of festive snacks, tempting nibbles, drinks and feasting means it's easy to fall into a vicious cycle of overeating, then regretting it.
The prospect of sharing the main meal on December 25 with all the family, and spending the day with them, often adds extra stress on top of those food woes, which really isn't a recipe for happiness.
And while body positivity is now a well-known concept – it has nearly four million hashtags dedicated to it on Instagram – it is not always easy to practise this form of self-care through the festive season.
But this is supposed to be a time of year to be joyful, share good food with those you love and really nurture your mental health. To help achieve that, we spoke to the experts to find out how intuitive eating could encourage a healthier relationship with food this Christmas.
What is intuitive eating?
If you're struggling with food and want to make sure you don't overeat at Christmas, it could be a good time to try intuitive eating. This isn't some faddy diet where you cut out everything you love, but rather a balanced way of thinking about what you eat.
"Intuitive eating is a non-diet approach to eating, removing the idea of restriction and focusing on internal body cues such as fullness and satiation," explains dietician Rachel Clarkson (thednadietitian.co.uk). "There is no diet plan, counting calories or anything for that matter – just an awareness of how you feel, and eating accordingly."
So, when that plate laden with canapes comes around, rather than just grabbing food out of habit, think to yourself: 'Do I want to eat this?' If the answer is 'yes', go ahead and enjoy yourself. The idea is to eat when your body wants to – not mindlessly, but not restricting yourself either.
"It's important to honour yourself and eat how you feel. Understand that your appetite signals might be a bit heightened during the Christmas period because there's lots of extra delicious foods, but that it's OK," explains Clarkson. "It's important that you don't add the extra stress on yourself."
Being more mindful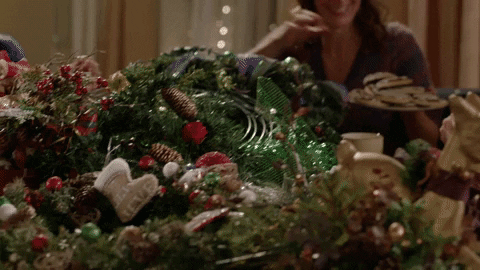 For Clarkson, one of the most important aspects of intuitive eating is to not have any feeling of restriction. "That means you're not listening to your body, and that can lead to binging afterwards," she explains.
Instead, be a bit more present when you eat, she says: "Savour the flavour and the texture, and stop eating when you're full. That will hopefully help prevent overeating."
Dr Megan Jones Bell, chief science officer at Headspace (headspace.com) agrees with this and encourages a more mindful approach to eating over the Christmas period, which she says helps "build a more positive relationship with food, by savouring the aromas, textures and flavours. It ultimately helps encourage a deeper appreciation of every mouthful, meal and ingredient."
For while our pervasive diet culture demonises food, but this is the perfect time to reconnect with why it's enjoyable.
"Once we bring our attention to the entire experience of eating, we stop getting lost in the thinking mind and become less caught up in any complicated emotions we might have around food. Quite simply, we allow ourselves to be reacquainted with the pleasure of eating without any judgement, guilt, anxiety or inner commentary," says Bell. And as a result, you will likely find staying body positive much easier.
How to practise intuitive eating over Christmas
"Make sure you're eating food as you normally would – the same eating patterns, right pace, eating slowly," Clarkson recommends. Have breakfast, lunch and dinner as normal, which will prevent you from overindulging when it comes to the Christmas party that evening.
Portion control is also important, as it can be easy to pile your plate high with turkey and all the trimmings. Still enjoy everything on offer, but Clarkson advises: "Don't overconsume just because it's Christmas, keep the portion sizes the same."
For Clarkson, it's all about "mindful indulgence" – enjoying all your favourite festive foods, but not overindulging or restricting yourself either. This attitude of not placing food into 'good' and 'bad' categories "can be extremely helpful to improve relationships with food", she says.
What should you be careful of?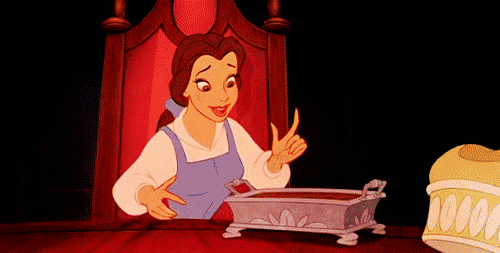 If you're curious about intuitive eating but are unsure how to approach it, Clarkson recommends you see a registered dietician for advice. There are some risks to intuitive eating, she says: "For example, if you attempt this on your own and listen to your body without understanding the techniques, you could overconsume high energy foods which may lead to weight gain and health implications."
If it's your first time trying it, recognise that being in tune with your body and following hunger signals "can be quite stressful", Clarkson adds.
Taking care of your mental health at Christmas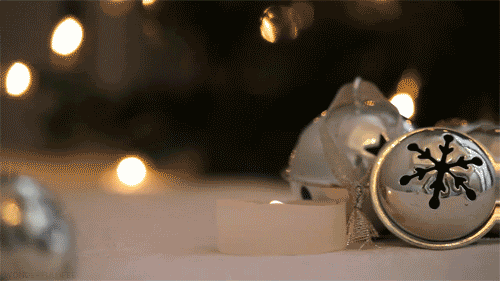 Christmas is traditionally seen as a time of gluttony, which is in stark opposition to society's diet culture. This can wreak havoc on your mental health if food is an issue for you, which is why Bell recommends practising meditation over the festive period. Not only can it help keep you in good spirits, but it can help you reconnect with your body and make more mindful decisions about food.
"Practising meditation enables you to learn the ability to pay attention to the many thoughts and feelings that you have about your body," she explains.
Many of us are well-used to the cycle of overindulging over the festive period and then 'punishing' ourselves come January with a rigid diet and brutal exercise regime. However, this really does seem extreme, and is more than likely to have an impact on your mental health.
Aiming for some balance over the festive period instead, by listening to your body's needs, should mean you can still enjoy everything you love, but without guilt or feeling like you need to starve yourself later.