Last updated on March 28th, 2023 at 06:51 PM
England captain Harry Kane has created his very own burger called 'The Record Breaker' in celebration of becoming England's all-time record goal scorer. The flavourful burger will be sold for a limited time only, exclusively at TOCA Social at The O2 in Greenwich, London, from today.
54% of the profits from every record-breaking burger sold will go towards Harry Kane Foundation (HKF), which was established in October 2022 with the aim of transforming a generation's thinking about mental health.
The purpose of HKF is to help normalise conversations around mental health, promote positive habits that support mental health, tackle stigma, and provide practical support.
The 54 represents the number of international goals Harry Kane scored to become the new record-breaking goal scorer for England.
The burger itself has been created by Harry using some of his favourite ingredients, including lemon and herb-marinated grilled chicken, traditional coleslaw, chipotle mayonnaise, and tomato sauce.
For that extra, flavour, cheese and avocado can also be added. The burger will cost £13.50 and will include a side of fries. This means a whopping £7.29 per burger sold will be issued to beneficiaries of Harry Kane Foundation.
Following England's game against Ukraine, Harry has now scored 55 goals in 82 appearances for England. He appeared and scored at every youth level and made a goalscoring debut with the senior team in March 2015, at age 21.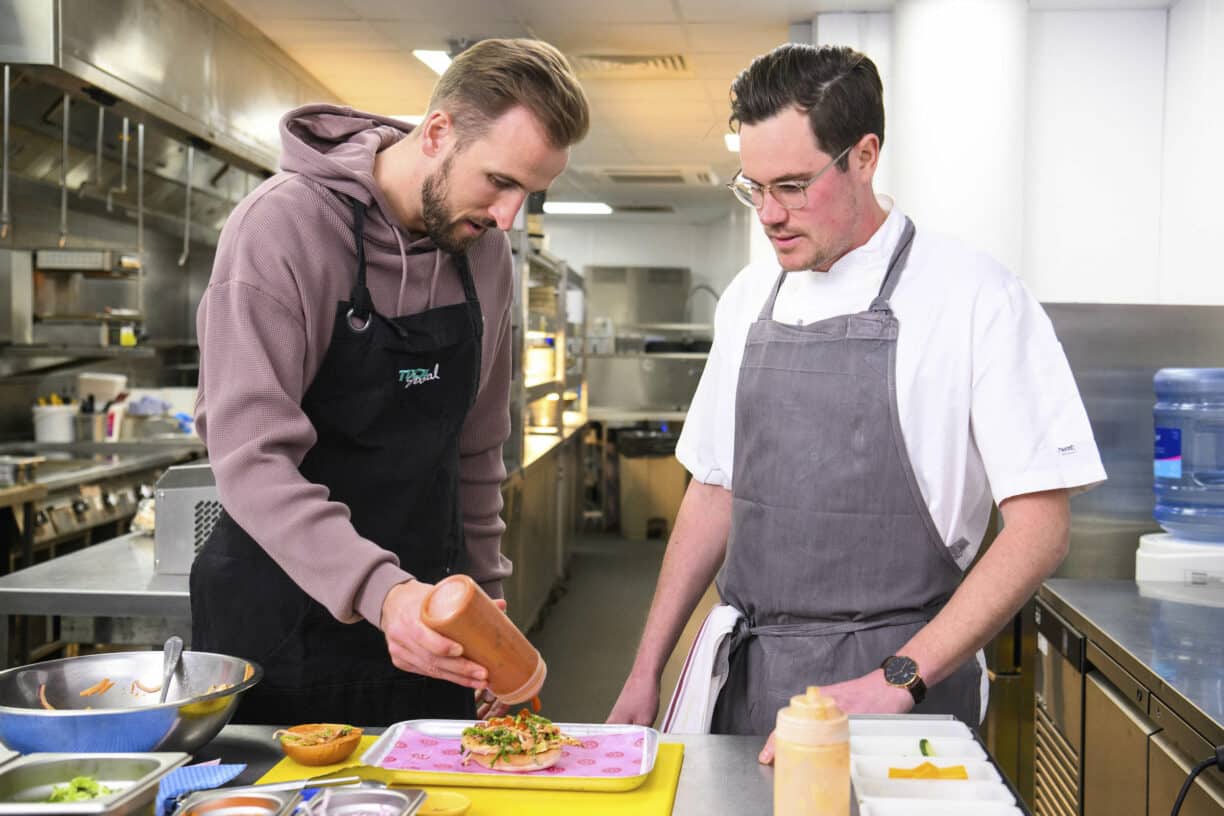 His record-breaking goal against Italy on 23rd March saw him overtake former England player Wayne Rooney, who scored 53 goals in 120 matches, as the top scorer for his country.
Speaking about his new burger creation and the donation to Harry Kane Foundation, Harry Kane said, "I'm thrilled to create 'The Record Breaker' burger to celebrate becoming England's all-time record goal scorer.
Initiatives like this are good fun, but importantly we have involved my foundation to help raise funds for charities and mental health programmes across the country.
This new burger creation not only tastes amazing, but every sale will also directly support some incredible causes, so I am really pleased. I hope everyone enjoys it."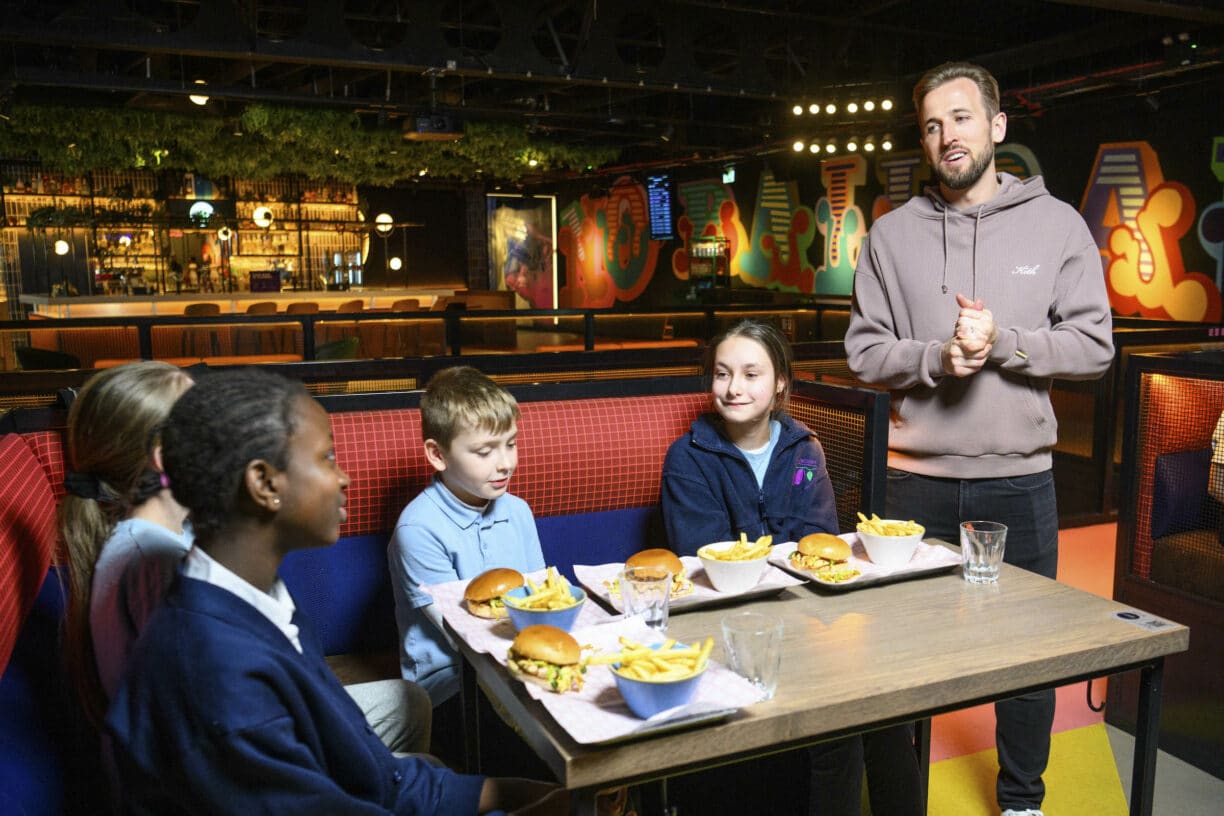 The Record Breaker' burger is now available at TOCA Social at The O2 in Greenwich, London, for a limited period. Its arrival means that football fans and foodies alike can come together to celebrate Harry's record-breaking achievement while supporting a great cause.
"We are thrilled to have Harry Kane's 'The Record Breaker' burger on our menu at TOCA Social in celebration of his incredible goal-scoring achievement for England.
Harry's passion for football and commitment to promoting healthy lifestyles align perfectly with our brand values. We look forward to working with Harry and Harry Kane Foundation on future initiatives that support our mission to inspire people to play and have fun," said Alex Harman, TOCA Social President.
Research shows that regular physical activity is associated with lower rates of depression and anxiety across all age groups. As part of his commitment to promoting positive habits that support mental health, Harry Kane said: "Evidence suggests there are 5 steps you can take to help improve your mental health and wellbeing, and TOCA Social incorporates all of them.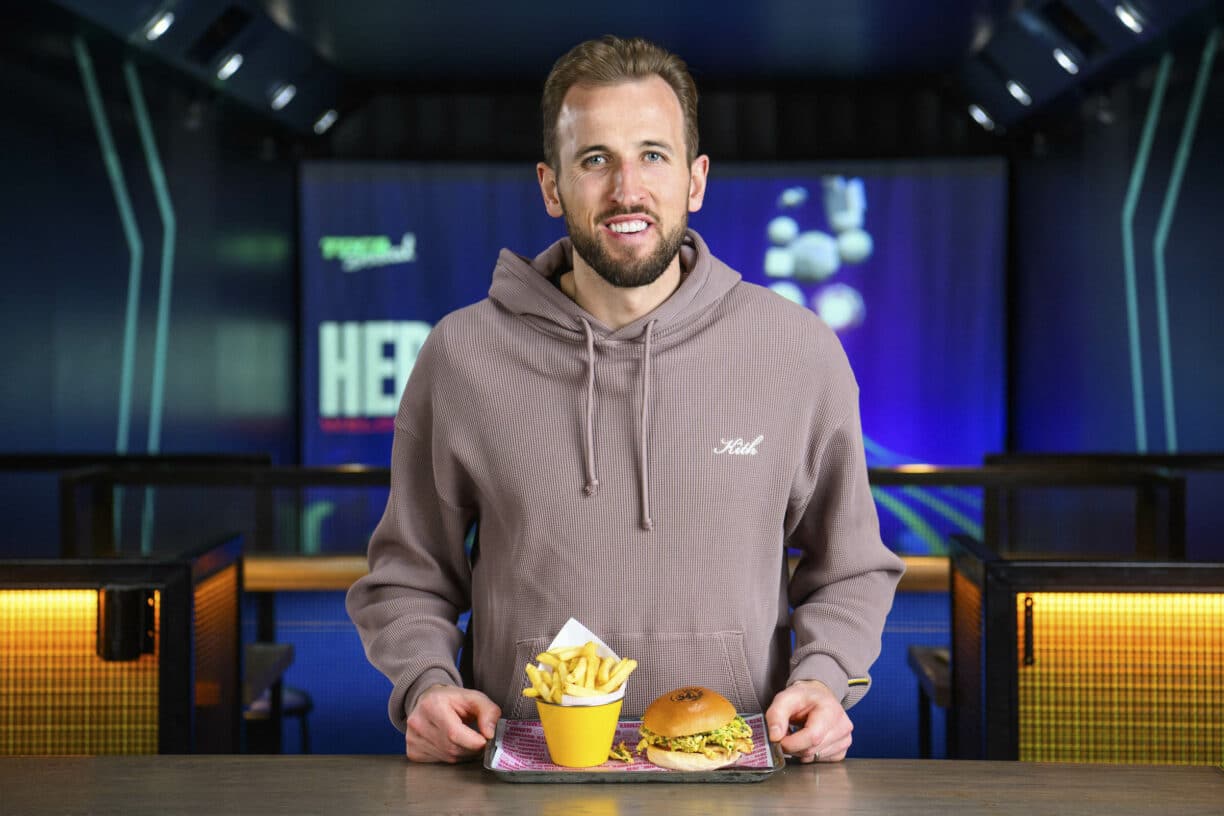 The steps are to connect, be active, take notice, keep learning, and give. Participants take part in these 5 steps when playing at TOCA Social. We believe that by promoting these steps, we can help people to build resilience, cope with adversity and lead happier lives."
In addition to his creation of 'The Record Breaker' burger, Harry is also an investor in TOCA Social. TOCA Social is a new and exciting entertainment concept that combines immersive football-based games with great food and drink options.
Harry's investment in TOCA Social demonstrates his commitment to supporting innovative businesses that promote active lifestyles and positive experiences.