Last updated on May 3rd, 2022 at 04:43 PM
The Sydney Opera House is one of the most recognisable structures in the world and since its opening in 1973 has played host to a who's who of world leaders, artists and performers.
Dominic Di Tommaso, an Australian freerunning star is the first to be granted permission to freerun on the iconic site for a unique performance of his own.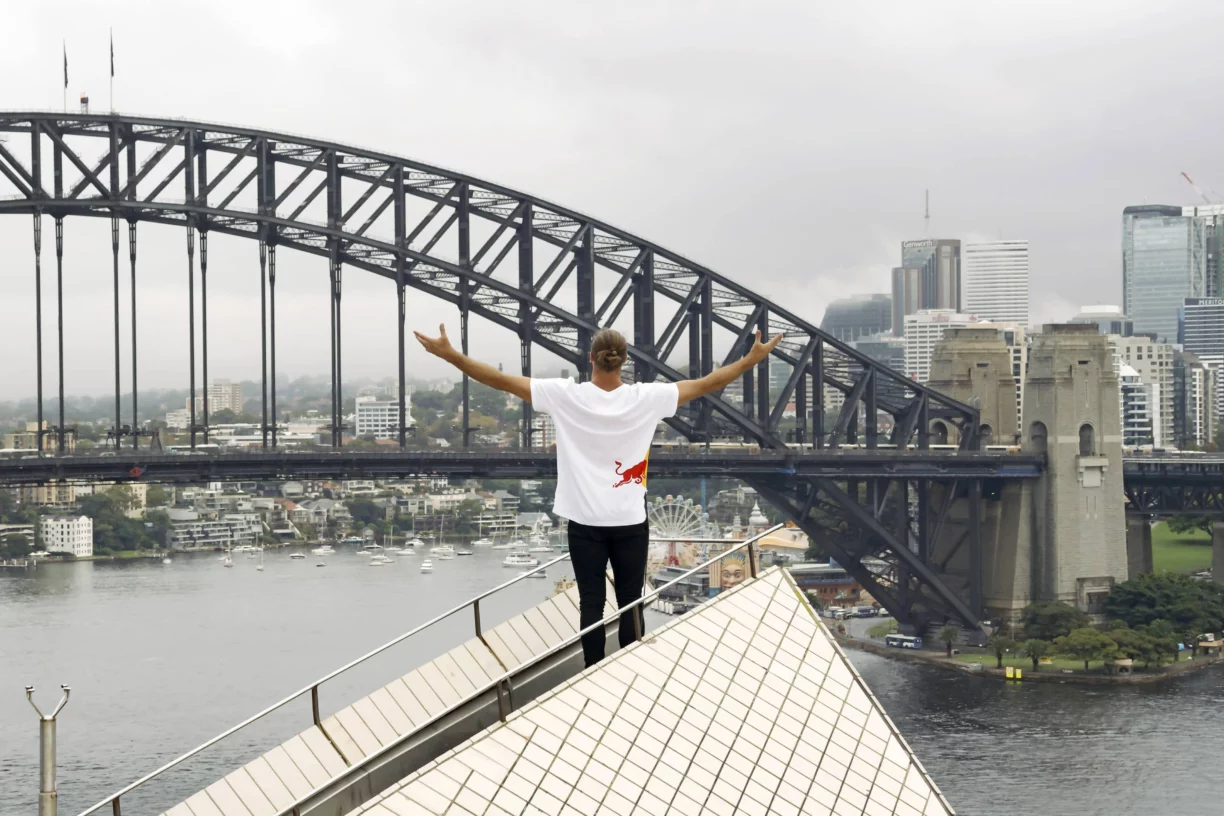 A UNESCO World Heritage Site, the Sydney Opera House was recognised in April with the world's highest engineering accolade from the American Society of Civil Engineers (ASCE) – joining the likes of the Eiffel Tower and Machu Picchu.
The 29-year-old former garbage man, has a background in ballet and figure skating, which proved perfect for his transition to freerunning in creating his unique style.
For his latest project, Dom Di Tommaso: Freerunner's Guide to the Sydney Opera House, Di Tommaso was given the keys to the Opera House, getting to freerun areas from the large concert hall to the rafters in the ceiling, the back of house and more.
Di Tommaso performed a series of thrilling flips, jumps, runs and rolls, culminating in the first-ever backflip on the top of the iconic sails.
He revealed: "It is every freerunner's dream to take on a major, iconic landmark. To be able to do exactly that in my hometown, at the phenomenal Sydney Opera House, was a dream I have had since I started freerunning.
It more than lived up to my expectations, it blew them out of the water. The interesting architecture was such a great space to work with for movement and physical challenges.
The highlight for me is doing a backflip right on top of the sails. It was really special and it's been a career highlight for me working alongside Red Bull to bring this vision to life. I hope it delivers some excitement and inspiration."
He added: Of all the things I found in the Opera House, the most mentally anguishing was running across the exposed rafters above the dining hall.
I think I'm just not as comfortable on bars as I am on other obstacles… the brain works in mysterious ways sometimes.
The decorated freerunner has carved out a reputation for exploring unique locations using freerunning. His previous projects have seen him perform against the backdrops of Bruges rooftops in Belgium, the pyramids of Egypt and Istanbul's Grand Bazaar in Turkey.
Watch Dom's freerunning tour of the Sydney Opera House, made with the assistance of The Sydney Opera House Trust, on Red Bull TV HERE.