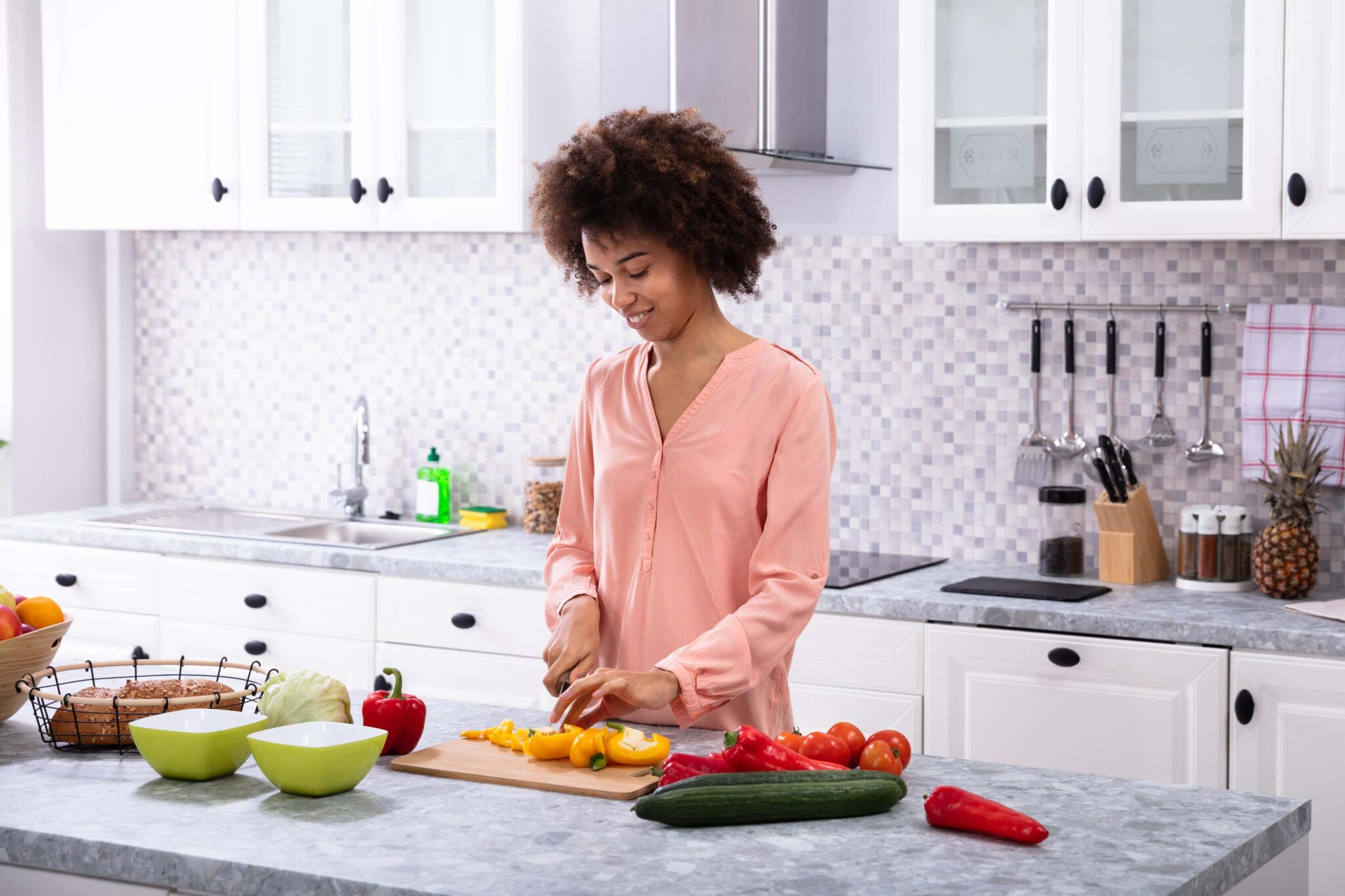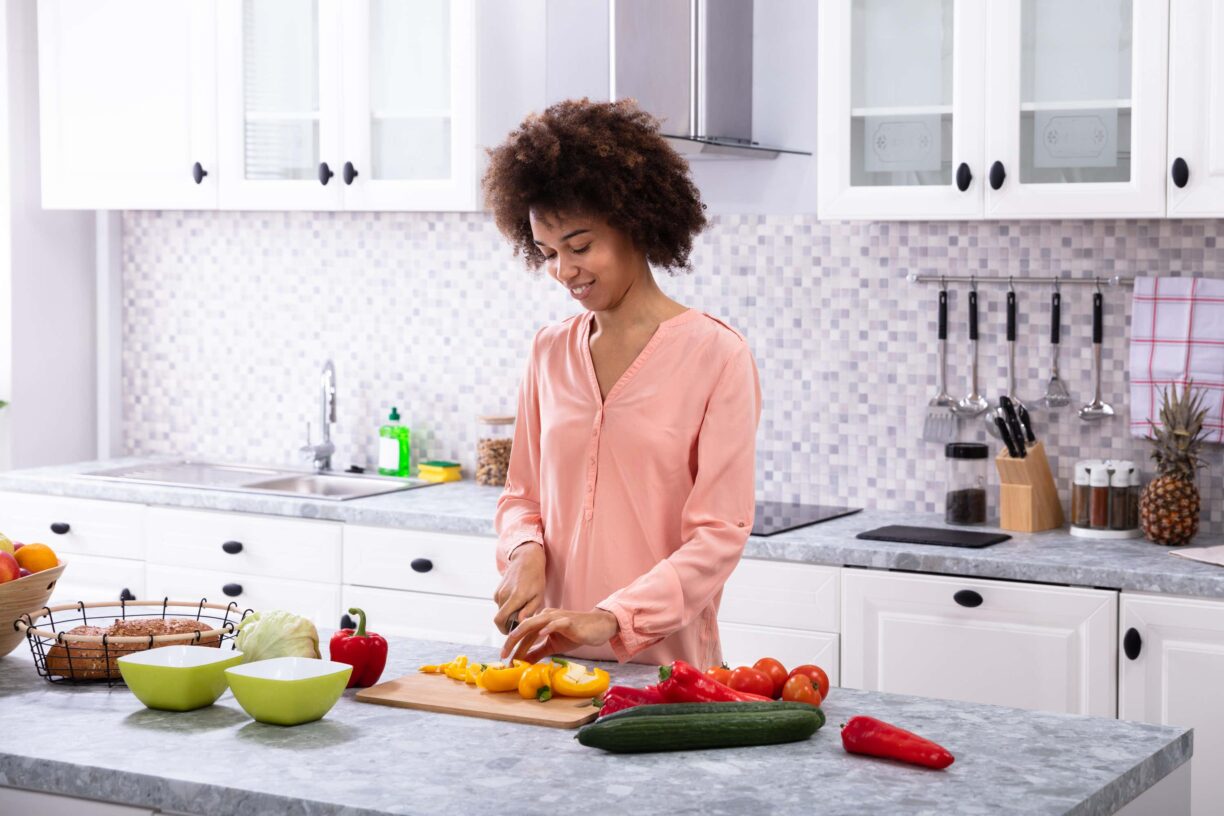 The festive period is over. Your waist has expanded an inch or two, and you're determined to get back on track this January.
But instead of making the same old New Year's resolutions, take a look at these 7 tips that each carry specific benefits for your overall health.
The added boost to your waistline, physical wellbeing and mental health will be enough to keep you smiling into the months ahead.
Clinical Nutritionist, Suzie Sawyer feelaliveuk.com gives her 7 top tips on how to get over the dreaded January blues.
#1 Try one meat-free day a week
Whilst the Alive! survey revealed that 89% of UK adults struggle to eat five portions of fruit and vegetables in their diet every day, have you ever thought about taking a break from red meat? You'll find you automatically include more fruits, vegetables, and whole grains, all bringing great health benefits.
You don't have to take the drastic measure of cutting it out entirely. You could start small, such as opting for one meatless day a week and this could reap many health benefits.
Give your heart a chance – Vegetarian meals are generally higher in fibre, which helps keep cholesterol levels in check, with plenty of fruits and vegetables being rich in heart-loving potassium. The mineral potassium can help to lower blood pressure which can reduce the risk of heart attacks and strokes.
Reduces the risk of degenerative disease – Antioxidants are rich in fruits and vegetables and play a key role in protecting your body against damaging free radicals, putting you at greater risk of disease. Excellent sources of antioxidants include broccoli, kiwi fruits, citrus fruits, cabbage, carrots, sweet potatoes, tomatoes, onions, garlic, and kale.
Protects against type 2 diabetes – Whole foods (including fruits, vegetables, whole grains, and legumes) which should be staple foods in vegetarian and vegan diets, are lower on the glycaemic index, therefore providing sustained energy and stable blood sugar levels.
Supports your digestive health – Choosing plant-based foods provides prebiotics which nourish the good gut bacteria. This in turn helps to support your immune system, reduce inflammation, and regulate ghrelin (the hunger hormone), especially in already overweight people. What's more, fermented varieties of vegan food – such as kefir, tempeh, sauerkraut, and kimchi – help to create a more diverse gut bacteria – essential for overall wellbeing.
#2 Take up swimming
Swimming is a great exercise for staying healthy – and the survey revealed that 43.1% of UK adults swim regularly. It can keep your stomach trim and work wonders for your mental wellbeing.
So, if you're daunted by the gym, or need to spice up your current exercise routine, swimming offers an ideal alternative.
Furthermore, there's been a massive rise in people taking up open water swimming, providing even greater health benefits, especially to mental wellbeing.
Swimming can:
Lower risk of chronic illnesses – As with all exercise, swimming can reduce the risk of heart disease, type 2 diabetes, dementia and depression.
Burn calories – A gentle swim can burn over 200 calories in just half an hour. Increasing your time in the pool or upping the intensity could work wonders for your fitness. What's more, exercising for 30 minutes in water is worth 45 minutes on land, as your body works harder in the pool.
Boost your energy levels – Swimming boosts your metabolic rate, which in turn can boost energy levels, sharpening your focus and making you feel more alert.
Boost overall wellbeing – According to Swim England Open Water – www.swimming.org – open water swimming can improve sleep, happiness, boost immunity and provide protection from many degenerative diseases.
Work your entire body – Unlike running or cycling, swimming uses all the muscles in the body. Whether you choose to swim breaststroke, backstroke, or a rigorous butterfly – you'll benefit from a full body workout.
#3 Add berries to your diet
When it comes to health benefits, berries have a fantastic reputation. Their wonderful colour ensures that berries are loaded with antioxidant compounds, specifically resveratrol and flavonoids.
Make sure you include them regularly in your diet.
Here are five great reasons why because :-
All berries are rich in fibre to encourage smooth digestion.
Blueberries improve biomarkers of heart disease, thereby reducing risk factors.
Berries are rich in nutrients, especially immune-boosting vitamin C.
The ellagic acid in berries will help protect and repair UVB induced skin damage.
They are great for any kind of diet, including the ketogenic, as they're low in carbs.
Why not start the day right with a berry boost? During the winter months, if you can't always find fresh berries, then frozen are great. bbcgoodfood.com
However, one berry, namely elderberry, has the edge when it comes to fighting upper respiratory tract infections[. Don't let an unpleasant virus strike you down at the start of the year and hold back your health kick. Black Elderberry can be found in Nature's Way Sambucus Immune Support Gummies – www.natures-way.com.
#4 Walk your way to better health
UK Chief Medical Officers say that adults should do at least 150 minutes of moderate physical activity, like walking, every week. Indeed, the poll revealed that walking/hiking is the most popular form of regular exercise among Brits with 82.9% of us partaking in it at least once a week.
However, some people think walking doesn't really count as proper exercise. But they couldn't be further from the truth and here's why.
According to The www.arthritis.org – walking:
Helps you maintain a healthy weight
Improves circulation, reducing risk of stroke
Lowers blood pressure
Strengthens muscles and joints
Lightens the mood due to the release of endorphins
Slows down mental decline
#5 Make sure you're getting plenty of iron
Iron plays an important role in producing red blood cells, which carry oxygen around the body. A lack of iron can lead to iron-deficiency anaemia which can cause tiredness, shortness of breath, and a pale complexion.
According to the NHS, the daily recommended iron intake is: 8.7 mg for men over 18, 14.8 mg for women aged 19-50 and 8.7 mg for women over 50.
You can get iron from a range of foods, including:
Dark-green leafy vegetables – such as curly kale and spinach
Liver
Meat
Fortified breakfast cereals
Wholegrains
Nuts
Beans
On your meat-free day, why not try this vegan-friendly and iron-rich spinach, sweet potato & lentil dhal – a comforting one-pot recipe that also counts for 3 of your 5-a-day! You can't go wrong with this iron-rich, low-fat, low-calorie supper bbcgoodfood.com
#6 Bridge those nutrient gaps
Nearly one in five (39.7%) of UK adults, according to the latest Alive! omnibus survey, revealed they have been diagnosed with a nutrient (vitamin and mineral) deficiency, or have been told by a GP, practice nurse or midwife that they should take a nutritional supplement of some kind.
And this tends to be worse during the winter months. The most frequently diagnosed deficiencies are Iron and Vitamin D (37%), Folic Acid and Vitamin C (23%) and Vitamin B12 (21%).
Daily supplementation to bridge these nutrient gaps is highly recommended, particularly during the winter months, and especially for people who struggle to eat a healthy, well-balanced diet.
Formulated in the UK, the Alive! range of multivitamins and minerals provides perfectly balanced, complete formulations for the whole family and for targeted needs.
Each Alive! supplement includes a broad spectrum and high levels of vitamins and minerals, together with the all-important Vitamin D, as well as a unique blend of 26 fruits and vegetables.
The range includes one-a-day tablets, gelatine-free gummies, and one-a-day Ultra Wholefood Plus tablets. With prices from just 27p per day, the Alive! range is available in Boots, Holland & Barrett and online at www.natures-way.com
#7 Take a moment to reflect
Have you ever considered that January might not be the true cause of your 'blues'?
Dissatisfaction at work, financial problems, or family or relationship problems could be the true source of your feelings.
Taking a moment to reflect on what's really causing your low feelings could work wonders for your long-term mental health. Because once you've isolated the problem, you can work towards a solution.
A technique rising in popularity which can help you to reflect is the art of 'Mindfulness', a type of meditation which you focus on being intensely aware of what you're sensing and feeling in the moment, without interpretation or judgment.
Practicing mindfulness involves breathing methods, guided imagery, and other practices to relax the body and mind and help reduce stress.
For more information on this technique see www.nhs.uk/