Last updated on August 9th, 2023 at 08:21 AM
Under Armour has proudly introduced Diana Flores, a world flag football champion, as the latest addition to its esteemed roster of Global Ambassadors.
At just 25 years old, Flores stands as a remarkable testament to the unwavering determination and commitment that young athletes embody in their pursuit of excellence.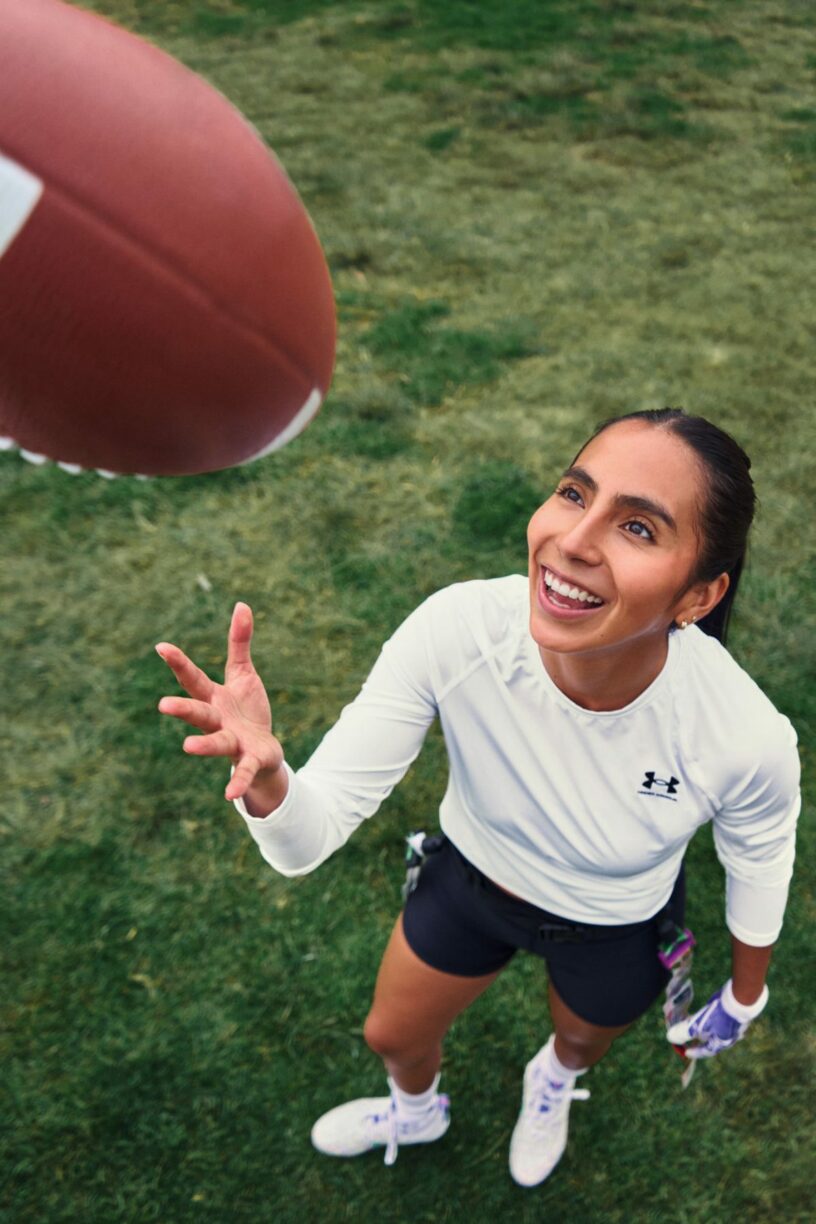 Diana Flores, as the inaugural flag football athlete to join the Under Armour family, signifies a significant milestone for the sport. In her own words, "Being named a Global Ambassador for Under Armour is not only a tremendous honour for me, but also a significant milestone for flag football.
I am excited to work with the Under Armour team to grow this sport, inspire women and girls to achieve their dreams, and continue to advocate for equality in women's sports."
With an illustrious track record as the captain and quarterback of the Mexican national team, Flores has established herself as a global beacon of inspiration for female athletes.
Her accomplishments include world championship titles and two-time national college championships with Tecnológico de Monterrey. Collaborating closely with both national and international football leagues, she has been instrumental in expanding the sport's reach across cultures and genders, shattering barriers along the way.
Sean Eggert, Senior Vice President of Global Sports Marketing at Under Armour, expressed his enthusiasm about the partnership, saying, "It is a true honour to work with an athlete who, in such a short time, has positioned herself as a trailblazer in her sport, with global recognition as a leading quarterback.
As Under Armour continues to invest in opening up new opportunities for women in sport, partnering with Diana Flores is an exciting step in reaching the next generation of female athletes."
This collaboration will see Under Armour and Diana Flores collaborate to break down barriers and provide increased access to sports for the upcoming generation of athletes.
A focal point of their efforts will be enhancing accessibility to flag football for both young boys and girls. In an impactful initiative, Flores has pledged her support to the "Red Pandas" flag football team from the Ciudad del Refugio Orphanage in Puerto Nuevo, Baja California. Founded in 2020, the "Red Pandas" initiative seeks to empower children through sports.
Together with Under Armour, Flores will furnish sports equipment and offer flag football clinics to the youth, enabling them to hone their skills and elevate their game.
Under Armour extends a warm embrace to Diana Flores and remains steadfast in its commitment to empowering women in sports, united in purpose and passion.