Last updated on May 22nd, 2022 at 08:28 PM
If getting lost in music and feeling empowered is something you're looking for, with a boutique class experience within a club environment David Lloyd Clubs' revolutionary new indoor cycle class, Rhythm, is the one for you.
The newly introduced Rhythm class works your body and your mind with inspiring playlists and highly motivating instructors – creating an immersive workout that tunes your muscles and unlocks your emotions.
In each class, you'll be immersed in a journey while you ride to the beat – with the consistent, rhythmic movement of the pedals providing an almost meditative state.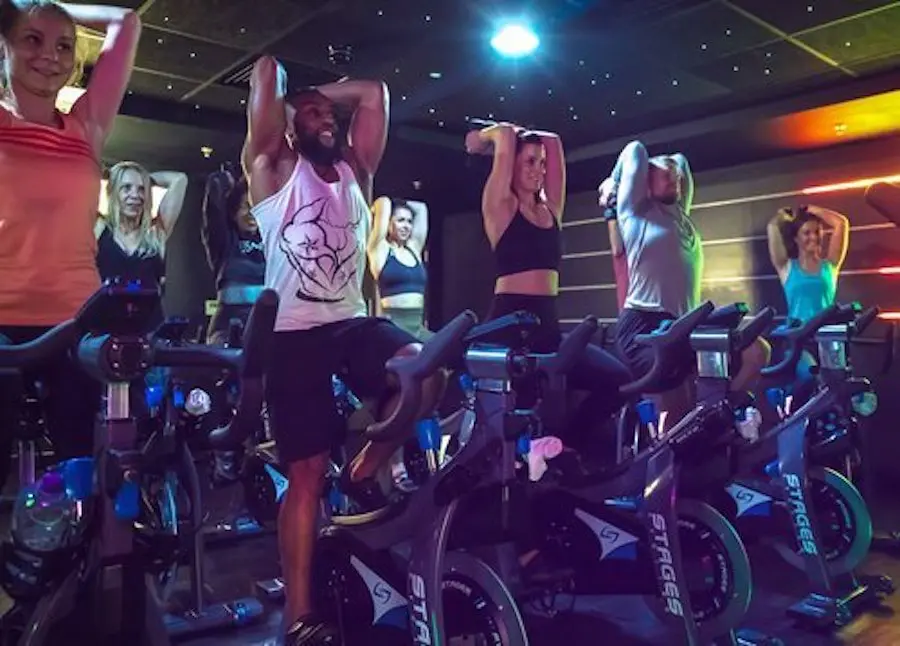 The high-energy classes are set to to uplifting music and the intensity on the bike is adapted to make it more difficult, so there's a lot of scope for a varied and challenging class.
On arrival to the 45-minute Rhythm class, participants are welcomed in to the dimly lit studio with pumping and upbeat music to find their bike, where the instructor will help them in clipping in their shoes.
The ride incorporates a mixture of climbing out of the saddle along with seated flat roads, with an upper body weight track that uses dumbbells, all along to tracks that encourage you to connect with your mind while you work to the rhythm.
Sharing this experience with your fellow riders will make you feel inspired to work harder, feel stronger and leave ready to conquer the day ahead?
'Cycling has the benefit of increasing cardiovascular fitness,' explains Michelle Dand, Head of Fitness Product and Programming at David Lloyd Clubs. 'It works the legs, core and arms, so it's a real all-rounder.'
'The endorphins you will feel after a Rhythm class will last all day. But it isn't just the physical element of cycling that make it such a good workout, it helps to focus the mind and alleviates stress.'
The 45-60 minute classes are available at the following David Lloyd Clubs: Cheadle, Cheshire Oaks, Chorley, Manchester Trafford, Manchester North, Bolton, Warrington, Hampton, Brooklands, Epsom, Harbour Club Kensington, Harbour Club Chelsea, Speke, Amsterdam.
For further information visit www.davidlloyd.co.uk