Last updated on May 22nd, 2022 at 07:37 PM
Premium boutique fitness brand Barrecore has launched an exclusive partnership with the luxury Four Seasons Hotel at Park Lane to introduce sky-high barre classes this summer.
The limited-edition pop-up will see Barrecore's Signature class, a workout synonymous with the lithe bodies of Jourdan Dunn, Rita Ora and Pippa Middleton, being taught to consumers in its most opulent space yet, the stunning tenth-floor spa of this award-winning five-star hotel, with stunning views overlooking the London skyline.
Barrecore and the Four Seasons will host the daily barre classes every morning until the end of September.
With this unique offer, clients get free access to the luxury changing facilities at the Four Seasons Spa (complete with fluffy robes and use of amenities), as well as the chance to purchase entry to the award-winning spa at a discounted rate*.
This includes use of the new rejuvenating Heat Experience; perfect for post-class relaxation. A further discount is also offered on all spa treatments.
Niki Rein, founder and celebrity trainer says; "The Four Seasons in Hyde Park Corner is a beautiful space with outstanding views, it lends itself perfectly to our premium barre classes.
We're delighted to be partnering with such a well-established brand and we're sure that the hotel guests, existing Barrecore clients and new customers alike will love the barre and spa experience that our collaboration will offer."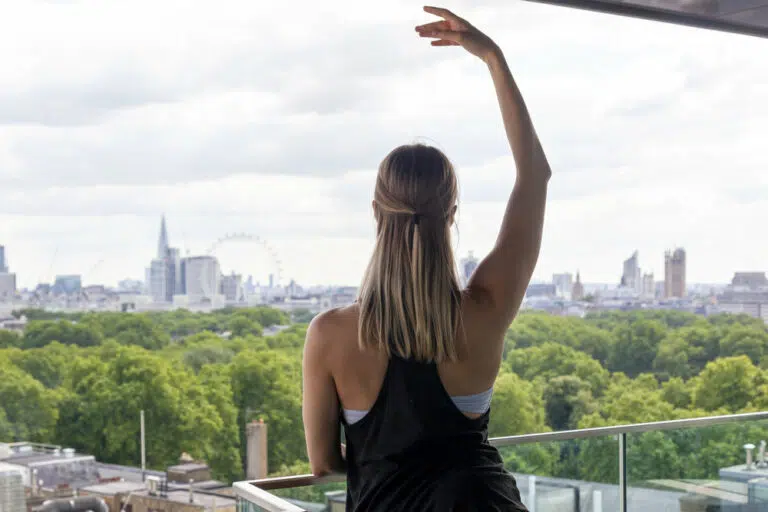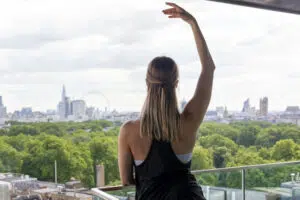 Barrecore is a fitness collective with ten London-based studios including Chelsea, Mayfair and Notting Hill. The low-impact, high-repetition workout promises an effective full-body option for everyone from the incredibly fit to barre-novices. Classes can be booked via the Barrecore website and app, costing £28 per session.
As well as the single-cost classes, guests can also purchase Barrecore's introductory offers; three classes for £56 or £150 for unlimited classes a month. Both options can be used within the Four Season's hospitality.
Pre-booking is essential. Further details can be found on the Barrecore website or please email the team at Hello@barrecore.co.uk
*£20 spa entry (normally priced at £85) as well as 15% off spa treatments (from Monday – Friday, 10am-4pm).