The stress of modern-day life is making it near on impossible for people to unwind or simply have time to themselves, with over a fifth of us admitting that we don't think about slowing down until we are exhausted.
We try to fit in spending quality time with friends and family, catching up on our favourite TV shows and having at least seven hours of sleep a night into our days, in order for us to feel like we have been productive.
In fact, research by David Lloyd Clubs found 45% of people say that they need time to themselves in order to have a more productive, less stressful day. But, nearly a quarter have admitted that they can't say no when people ask them to do things, so they end up doing too much.*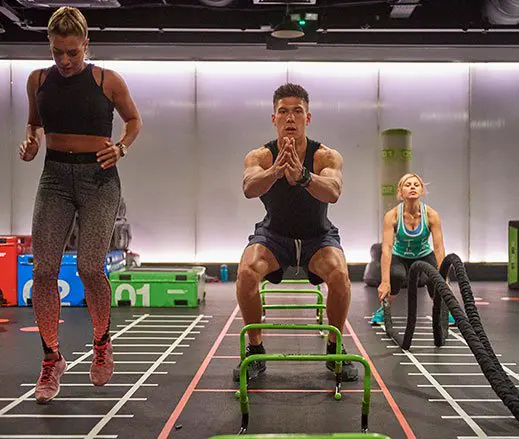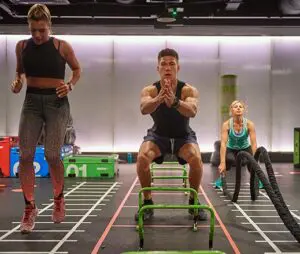 David Lloyd Clubs has launched a new gym-based class encouraging frantic Brits to slow down, allowing them to take a bit more time for themselves.
While HIIT still remains a firm favourite, LIIT (low-intensity interval training) offers a slower, more mindful workout which is both calming but also surprisingly challenging and effective.
Taking place on the signature SYNRGY 360 frame based in the heart of the gym, participants will still work using intervals.
However, LIIT classes encourage slower, controlled movements and focus on good form, so you can expect to switch jumping jacks for slowed-down squats.
LIIT classes are also great for anyone new to fitness, those looking to build stamina or anyone coming back to exercise after a break, but don't be fooled into thinking these slowed-down sessions are easy. Maintaining a good position with heavier weights can be as challenging as faster workouts.
These workouts are a good alternative for anyone who is training at a high pace regularly or looking to reduce the amount of stress on their joints.
The classes promise an invigorating workout where participants are encouraged to concentrate on what they are doing and why, what position their bodies are in and what speed they are moving at – helping participants to connect their mind and body and recharge after a stressful day.
Alastair Crew, a Personal Trainer for David Lloyd Clubs says, 'We know that people are busy and struggling to find the time to slow down, so it's important that we introduce more mindful, invigorating fitness sessions to help with this.
LIIT is fantastic for people that are still looking for great results but want to reduce the amount of impact going through their bodies and want a slower, more focused workout.'
The 30-minute classes will be running at participating David Lloyd Clubs from April. For further information visit www.davidlloyd.co.uk