Last updated on October 9th, 2021 at 03:11 PM
For the last year, Princeton High School (OH) star basketball player Darius Bazley was seen as an outlier – he was the five-star recruit who de-committed from Syracuse and bypassed the G League in order to pursue his professional basketball dreams on his own terms, all while interning at New Balance.
Bazley's fearless mindset has been a co-authored story with New Balance's re-entry into basketball – supporting athletes who are setting trends, not following them.
Bazley was selected by OKC in the first round of the draft on Thursday, June 20th just one year out of high school. "I'm around a lot of greatness and to see that I'm following up behind that pushes me more because it's right there in front of you.
When people look back on this moment, I hope that they say that I left an impact on the game by being me and doing things my way," said Bazley in a new video released today by New Balance.
Bazley first signed a multi-year endorsement contract with New Balance in October 2019, which included a three-month internship in the brand's Boston headquarters. From January through March of this year, Bazley gained hands-on experience working within global marketing, digital, and product design teams.
"My motivation behind taking the internship was being more than just an athlete," said Bazley when giving an inside look at the office with Highsnobiety. Bazley concluded his internship by designing a custom 997 silhouette seeding kit to let people know that he went from "kid from high school" to entering the business world and now, living out his dream to play professional basketball.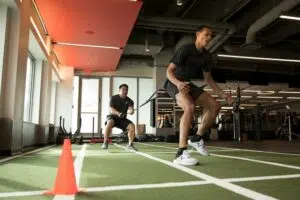 "In so many ways, Darius' draft selection validates the notion of a young athlete's right to pursue his athletic dreams on his own terms," said Patrick Cassidy, New Balance Global Director, Consumer Marketing.
"Every decision that Darius has made over the last year has shown that young athletes don't need to follow the blueprint that has been handed down in basketball from generation to generation.
Here is an athlete who stepped away from the old ways to pioneer a new path, gained real-world experience and worked his way into the first round of the draft.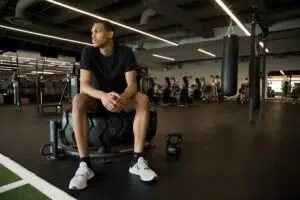 He enters the professional ranks not only as a beacon of independent thinking and behaviour, but also as arguably the most knowledgeable athlete in the league when it comes to the development, marketing and distribution of basketball footwear and apparel."
For exclusive information on New Balance Basketball, sign up at www.newbalance.com/basketball. Follow @NBHoops on Instagram and Twitter.