To mark Childhood Cancer Awareness Month this September, Musto has commissioned a short film about the work of the Ellen MacArthur Cancer Trust.
It features young people whose lives have been affected by cancer and explains how sailing with the Trust impacted on their recovery and changed their lives.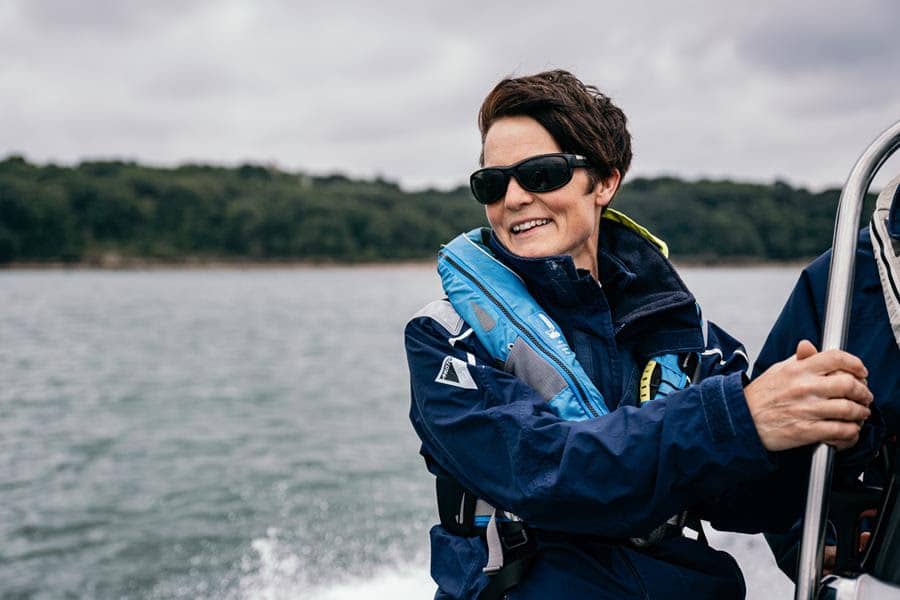 Documentary makers spent a day sailing off Cowes with a Trust crew including Macy Boyling (22) who was diagnosed with Acute Lymphoblastic Leukaemia at just six years old, Emily Wright (19) who had an Optic Pathway Glioma aged nine and Romy Rundle (18) who had Osteosarcoma in her knee at the age of 14.
They were joined by Ellen herself who explains how the charity came about and the impact it has had, ahead of the crew competing in the Round The Island Race. 
The film was produced by Musto, the leading sailing and technical clothing brand and a supporter to the Ellen MacArthur Cancer Trust since its inception in 2003. It can be watched below. 
The Ellen MacArthur Cancer Trust was founded by Ellen almost 20 years ago. It is a national charity that inspires young people aged eight to 24 to believe in a brighter future living through and beyond cancer.
Cancer can have a big impact on a young person's mental wellbeing and the Trust offers the opportunity to learn sailing and to become part of a crew, as well as outdoor adventure.
Through this, the young people build confidence by making friends with others who have had similar experiences – often for the first time. They rediscover independence away from home and life outside of their 'cancer bubble'.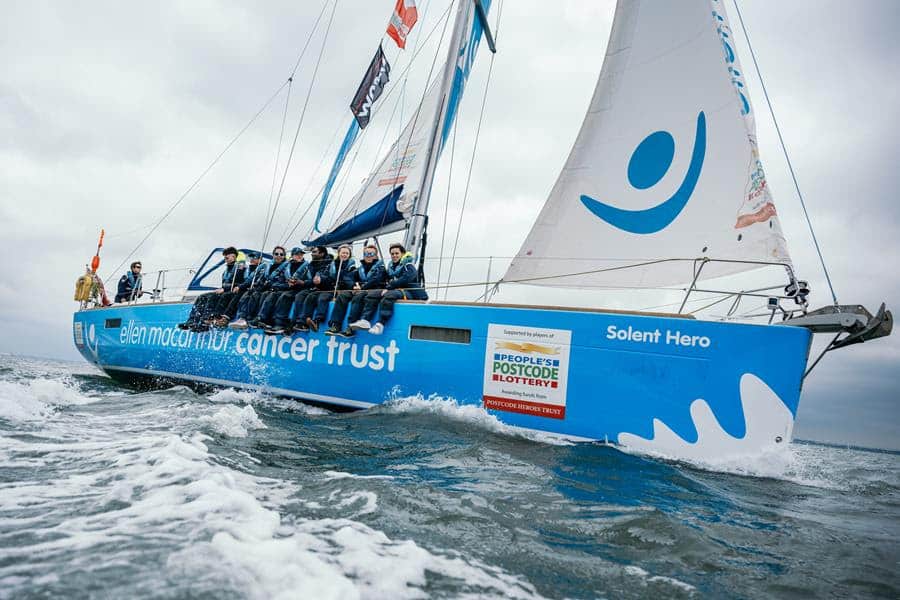 Their mental wellbeing improves, and they start to re-establish their place in the world, getting back into education or work and reconnecting with their friends and families.
Macy Boyling said: "Through the Trust I got 'me' back. Before that I was 'Macy who had cancer', but through sailing with the Trust I met people who felt the same as me and had gone through the same things I had.
They're a huge family and helped me get to where I am today. There's always constant support, even now I'm returning as a volunteer. They're still there every step of the way for whatever help or reassurance I need.
It is the best thing I've ever done and I don't think I would be here or be anywhere near where I am today without the Trust "
My plan is to do my Day Skipper alongside my degree and then my Yacht Masters qualification. Ultimately I would love to skipper for the Trust each summer."
Since completing her first trip with the Trust, Macy has gone on to become a keen sailor with her university sailing club and she goes back to help with Trust trips each year.
Emily Wright said: "The Trust is amazing at linking you up with other people who understand you and have been through either exactly the same or very similar experiences, finally you don't feel different."
It's great at finding things you can do rather than can't; whatever is wrong with you. I can't see more than a couple of metres, but I can steer a boat! Knowing I am capable of something like that helped with rebuilding my confidence and independence."
Emily remains a committed sailor. She sails with her university, has completed her Day Skipper qualification and competes in Blind GB match racing.
Romy Rundle said: "Because of the Trust and through sailing I got freedom. I loved feeling in control of the boat, of where it was  going and I really liked being out on the water.
Everyone on the trips is so friendly and made me feel really welcome. You become a team and none of it is about cancer which makes such a difference. The feeling I got from sailing was so special. It gave me something to look forward to and the trip helped me to regain a lot of confidence." 
Romy won a national Musto competition in 2020 to design a T-shirt for the Trust. She is currently working her way through her RYA Start Sailing levels, last summer she did her adult RYA Level 2 course and hopes to get her Level 3 this year.
Dame Ellen MacArthur said: "I had the chance to sail with a French charity that did exactly what the Trust does back in the year 2000. And I was absolutely blown away by the spirit of the young people.
It had a massive and profound effect on me. When I finished my first round-the-world, I realized that there was nothing like that in this country.
And that's why we set up the Ellen MacArthur Cancer Trust; to give that same spirit the chance to thrive. There's some magic that happens on those trips. It really does help those young people to step out of their illness."
For the month of September, which is Childhood Cancer Awareness Month, all donations made to the Trust by Musto customers in-store will be matched by Musto.
Nick Houchin, Head of Marketing, Musto said: "Musto is proud to have been involved with the Ellen MacArthur Cancer Trust since the outset. The fact that so many of the young people have continued sailing afterwards is testament to the positive experience they have."