While self-isolating it is important to keep our spirits up and our bodies moving. Celebrities know this too and they have found a new way of entertaining their fans – via TikTok, generating the A-listers thousands of views.
Golf Support had a look at the celebrities who are using their TikTok accounts to share videos of themselves dancing or working out in order to promote not only themselves but also a healthy lifestyle, with TikTok being the kind of platform where people react and imitate their favourite videos.
Golf Support gathered data using a tool created by InfluencerMarketingHub.com which calculates estimated earnings per TikTok post.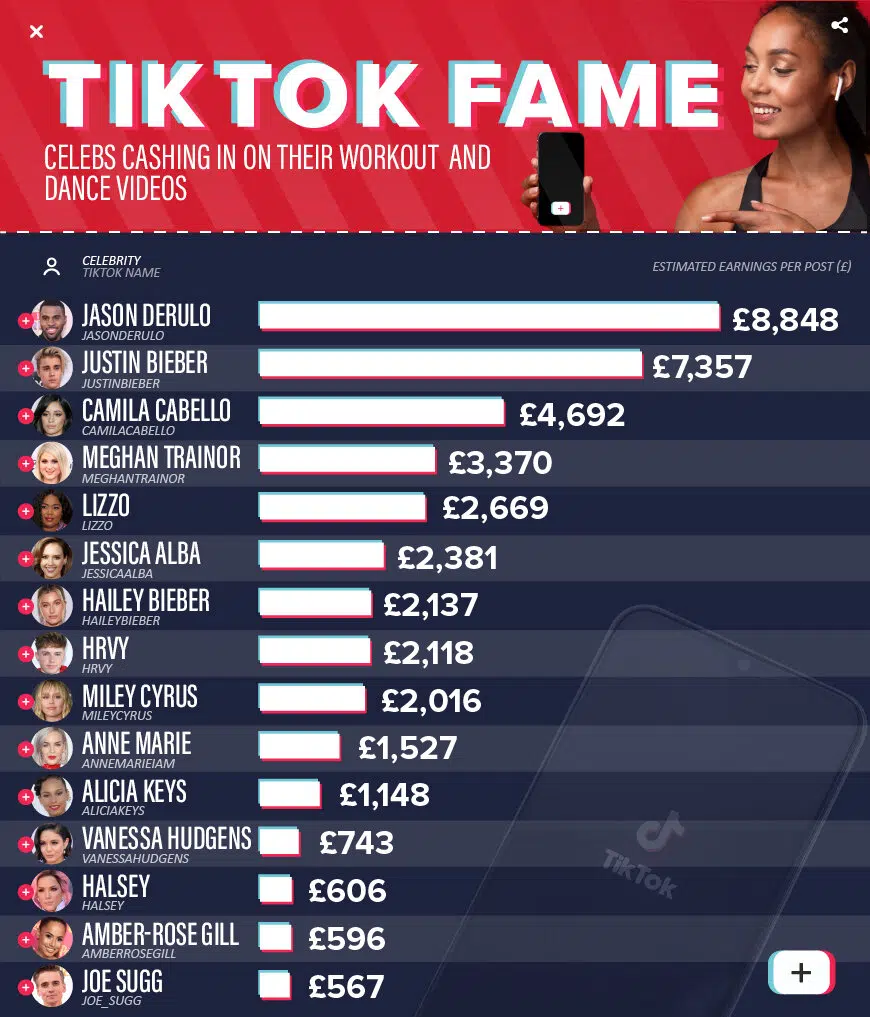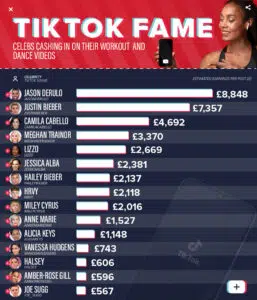 Jason Derulo is the fitness star of TikTok
With over 13 million followers and a whopping 113 million likes, Jason Derulo is one of the most influential celebrities on TikTok. Estimated figures show the singer makes almost £9,000 from one single TikTok post.
Most of his videos are fitness or dancing related, with the occasional music video to show off his vocal talents.
Second on the list is none other than Justin Bieber, who has 11.4 million followers and 51.5 million likes on his posts, making an estimated £7,357 per post. Justin's wife Hailey Bieber makes the top 15 list as well, situated at number 7.
Vanessa Hudgens might not be a fan of quarantine, but she loves TikTok!
While her Instagram stories caused a bit of drama, her TikTok posts are appreciated by millions of fans – 1.2 million more precisely. Vanessa's videos gathered 4 million likes, while her bank account is 'gathering' approximately £743 per post.
Love Island winner Amber-Rose Gill is taking over TikTok
Amber Gill is not the only Love Island star that's turned to TikTok as a new social media platform to interact with fans, but she is definitely the most viewed one of all of them.
In fact, the Love Island winner has almost 1 million followers and 6.8 million likes on TikTok. W
hen it comes to revenue, Amber is estimated to make a 'modest' £600 per post, almost 14 times less than the top celebrities on the list.