Last updated on July 21st, 2022 at 08:11 PM
adidas Basketball in collaboration with basketball GOAT and legend, Candace Parker, unveils the new Candace Parker Collection Part II with retail partner DICK'S Sporting Goods.
Rooted in a shared commitment to empower aspiring women athletes and hoopers – who like Parker set out to create their own legacy, the encore collection is the embodiment of Parker's evolution on and off the court melding Ace's style and performance insights for the next generation player.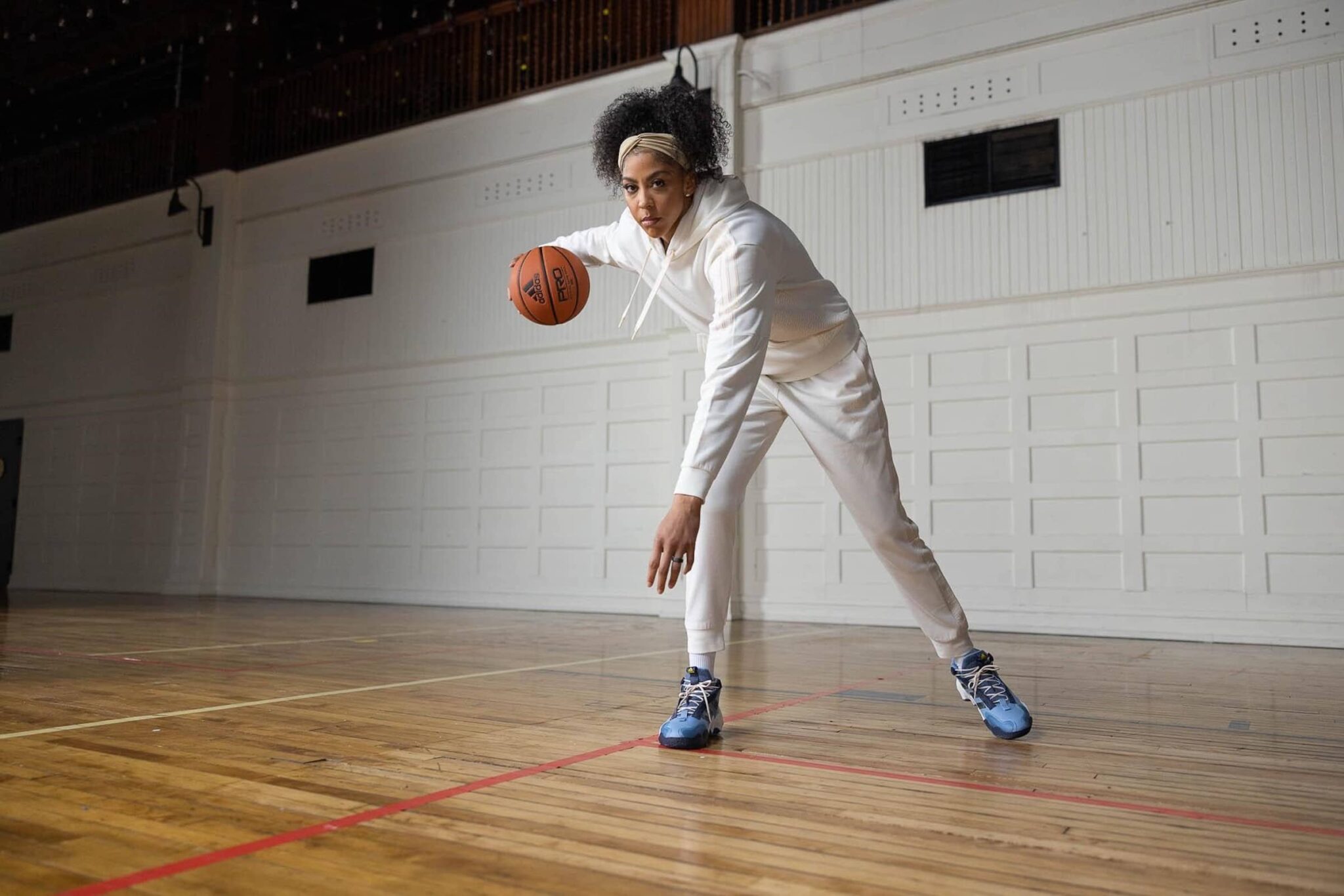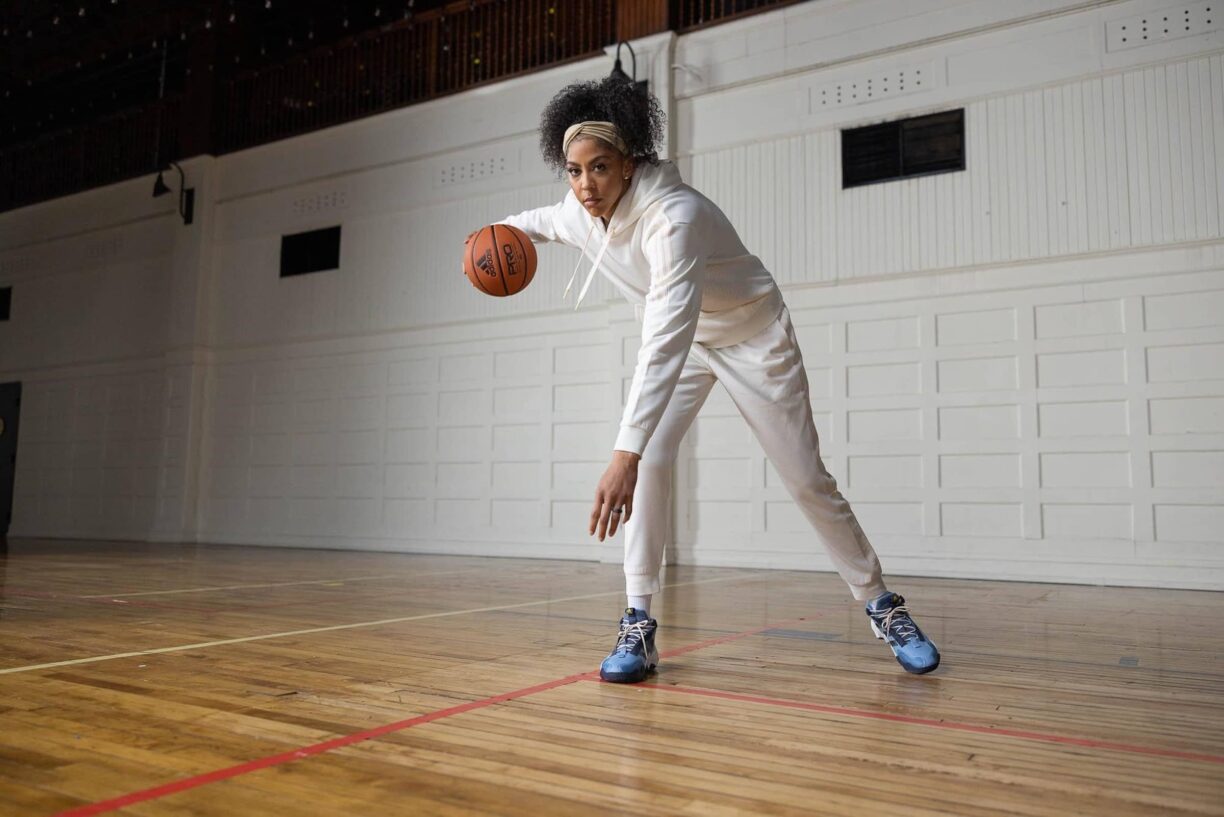 "I'm thrilled to announce my second collection with adidas," said Parker. "Women and girls need more athletes who look, work, think, dream and play like them now more than ever.
Our hope is to empower the future of women in basketball and inspire every young hooper to create their own legacy. Part II is influenced by my personal journey and dedicated to the people who have been there every step of the way, especially my daughter Lailaa."
The Candace Parker Collection Part II launches with the all-new Exhibit B, arriving in three custom colourways employing Lightstrike cushioning for fluid and dynamic handling.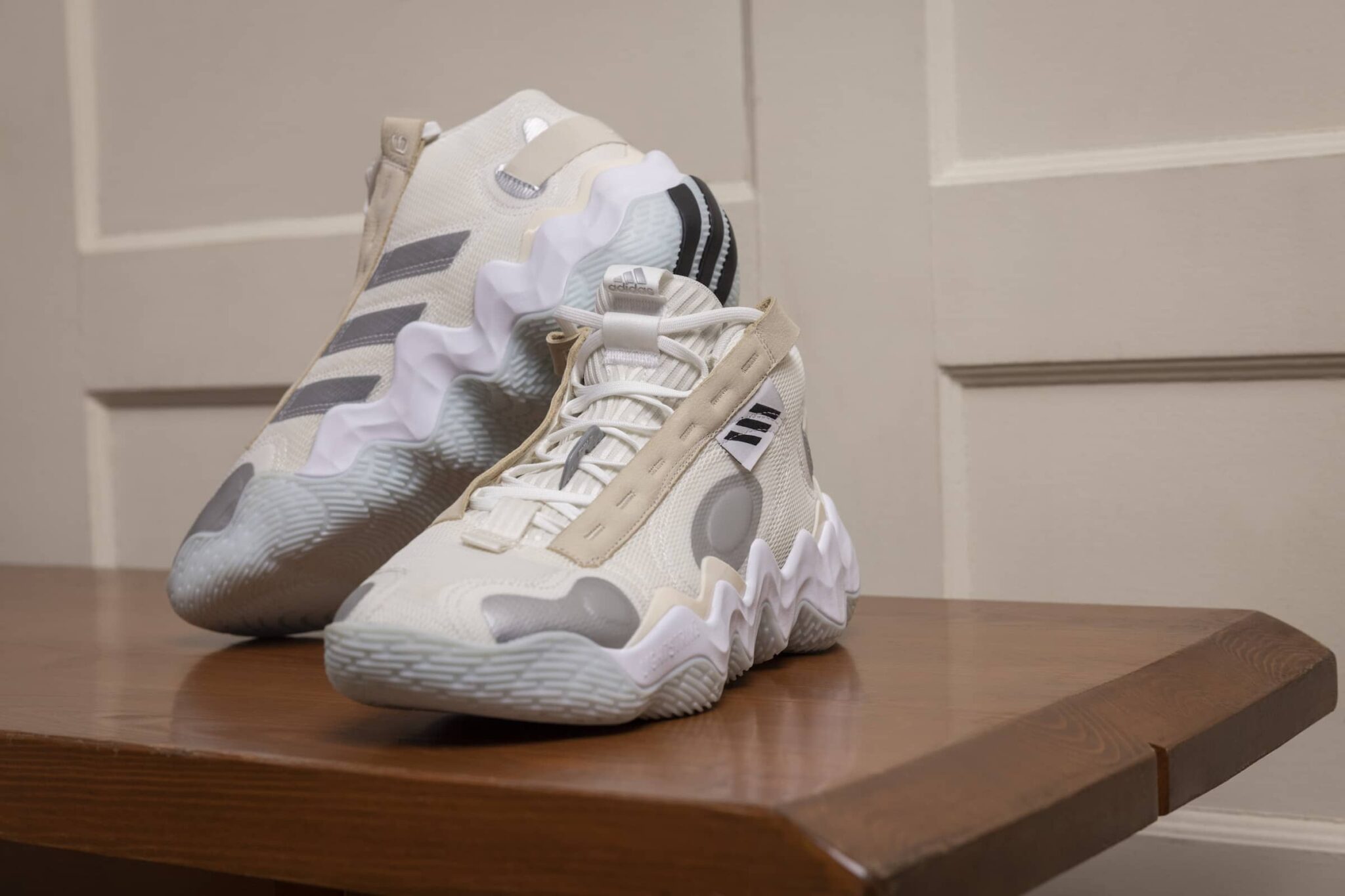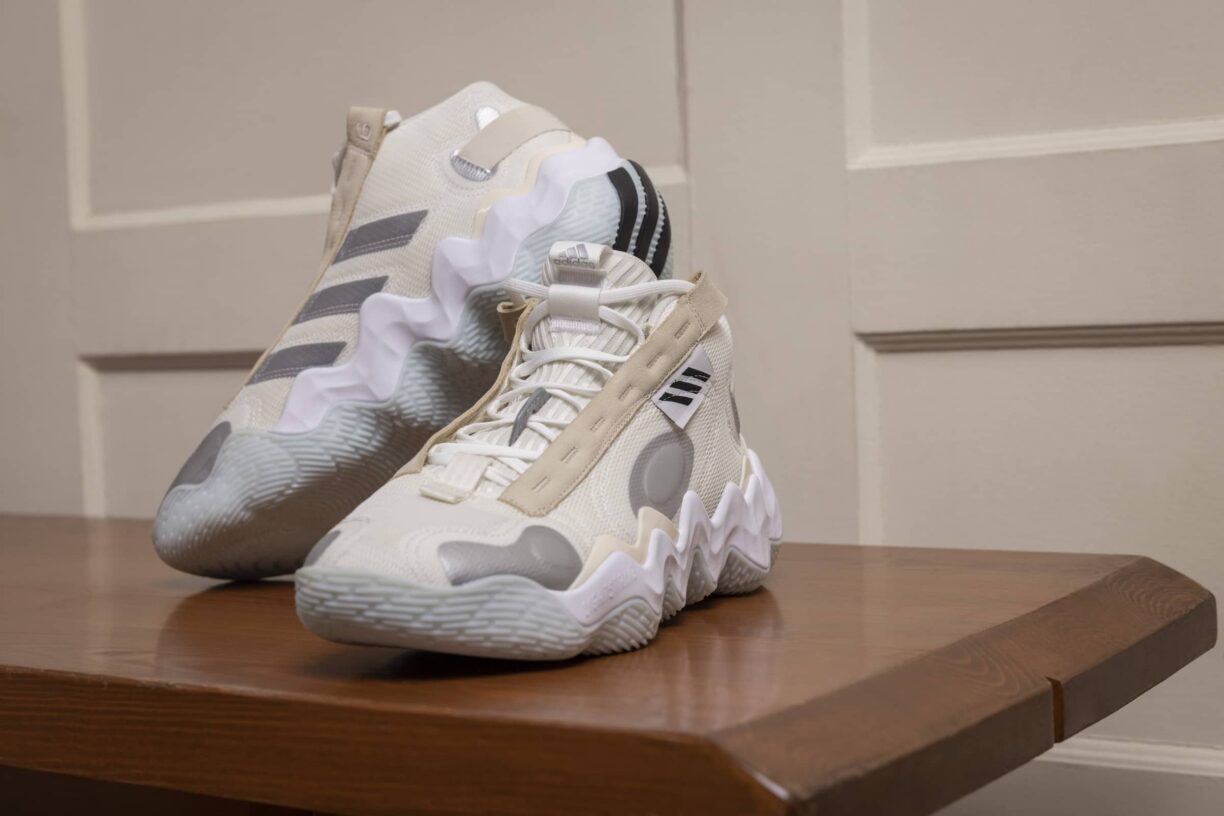 Each iteration of Parker's Exhibit Bs are inspired by her personal journey beginning with the "For Lailaa Nicole" receiving emerald green with silver accents in honour of her daughter.
As for Parker, it's not about "wearing the crown," but about "sharing it" resulting in "Game Royalty", a purple and gold colourway representing African queens followed by an ash blue and shadow navy for the "Windy City" version signifying the hometown hero's 2022 league title and rounded out by three unique Exhibit B "Elevated Team" colourways emphasizing the magic of teamwork.
The Candace Parker Collection Part II is an elevation for the new generation of athletes completed with a vibrant combination of pre to post-game apparel offerings including signature Ace sweatsuits, cropped jackets and hoodies, all paired with an assortment of tees and shorts that harken back to pivotal moments in Parker's iconic career.
The return of inclusive sizing is paramount and purposeful, allowing Parker's vision for expanded access to female and non-binary athletes who've traditionally had to size down to access men's basketball apparel and footwear.
The Candace Parker Collection Part II will be available for purchase beginning August 1, in stores and online at both adidas and DICK'S Sporting Goods. Prices range from $35-$120 USD.
For more details head to www.adidas.com/us/candace_parker and follow along on social @candaceparker, @adidasbasketball and @dickssportinggoods.
About Candace Parker
There are many GOATs but there is only one ACE. From McDonald's All-American to two-time Olympic Gold Medalist, the Chicago native is truly the ACE hooper, teammate, mom, friend, mentor, broadcaster and philanthropist.
Proven by her Hall of Fame-worthy career accomplishments including: NCAA National Champion, 2008 First Overall Draft Pick, Two-time WNBA Champion, Two-Time Olympic Gold Medalist and Two-Time WNBA MVP – she is one of the greatest players the sport has ever known.