Last updated on April 17th, 2021 at 12:37 PM
Keeping yourself busy is easier said than done at the moment. After the umpteenth week staring slack-jawed at Netflix, taking part in repetitive Zoom quizzes and idly tapping through everyone else's Instagram Stories, things can start to feel a bit 'Groundhog Day'.
What you really need is a hobby – and a calming one at that. While there's a time and place for playing adrenaline-soaked video games, throwing yourself into high-intensity exercise and putting yourself on a deadline to write your first book, all of these high-pressure pursuits can add to the current stress and anxiety, which isn't what you need right now.
Here, we've found 10 super-calming hobbies that won't test your patience. Try one of these ideas for soothing your nervous system, relieving tension and improving your mental health.
1. Knitting
As well as helping you to save money on your wardrobe, knitting is a fantastic craft hobby for chilling out after a stressful day of working from home.
A 2007 study by Harvard Medical School's Mind and Body Institute found that taking part in a knitting session can lower your heart rate by an average of 11 beats per minute. In fact, knitting is so relaxing that the study authors compared the enhanced state of calm it produces to that of taking a yoga class.
2. Adult colouring
With restaurants, pubs and gyms closed, your screen time is likely to have increased, which isn't great for your mental health.
Give yourself a break and try some adult colouring instead. A study published in the journal Art Therapy found that the intense attention to detail needed can reduce anxiety and improve mindfulness.
3. Painting
It's no surprise that splashing paint onto a canvas is good for your stress levels. Studies have suggested that art therapy can be helpful for treating both anxiety and depression, as well as PTSD, trauma and phobias.
If you're not sure where to get started, there are lots of online tutorials to follow on YouTube. Makings and Musings are also streaming live classes with demonstrations on how to master new painting techniques during lockdown.
4. Caligraphy
If you're feeling stressed and overloaded with a constant barrage of emails, news articles, WhatsApp messages and catch-up calls, calligraphy is a fantastic escape.
You can put your phone on mute, stick on some relaxing music and start creating at your own pace. There are lots of printable worksheets online which you can make your way through, tracing the letters and creating a beautiful page of handwritten art.
5. Needlework
Thanks to Instagram, needlework has had a resurgence in recent years, as the hot item to have hanging on your wall. If you want to lower your stress levels and save some money in the process, you can have a go at creating your own at home.
There are lots of beginner kits you can buy online, YouTube tutorials to follow and The Royal School of Needlework offers introductory classes with video instructions on how to get started.
6. Baking
If you're one of the thousands of people baking banana bread in lockdown, then you'll know just how comforting all that weighing, mixing, sieving and eating can be.
Whether you're a fan of cakes or you prefer a loaf of sourdough, baking can form part of a mindful practice called 'grounding', where you use a hands-on activity to help you be present and connected in the moment.
7. Cocktail making
If you've been inspired by Stanley Tucci's cocktail masterclass, why not have a go at making your own nightcap?
Much like baking, mixing together the ingredients for your cocktail requires you to feel present and fully engaged in the task at hand, which can clear your mind of worries or negative thoughts. If you're not opting for a mocktail, we'd always recommend drinking in moderation, so you don't offset the mindful benefits with a not-so-mindful headache the next day.
8. Reading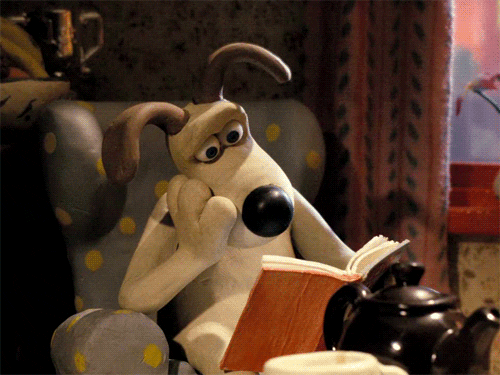 Whether you're a fan of thrillers, romances, sci-fi novels or sprawling adventure stories, losing yourself in a good book has been shown to reduce your levels of stress.
In fact, a 2009 study found that 30 minutes of reading could lower blood pressure, heart rate, and feelings of psychological distress just as effectively as taking a yoga class or laughing hard at a good joke.
9. Dancing
There's a reason why everyone from children to parents are finding solace in learning TikTok dance routines at the moment.
Research dating back to the 1980s has suggested that dance can have a significant effect on our anxiety levels, helping to boost our mood, express our feelings creatively and release those feel-good exercise hormones.
10.  Gardening
Spending time in the garden feels good for so many reasons. As well as being outside in the fresh air, using your hands to plant and pot after a day of typing can feel therapeutic, and there are pleasant sights and smells to take in, too.
A study from the Journal of Health Psychology found that gardening can help to improve your mood and even reduce the stress hormone cortisol. Even if you don't have a big patch of land to play with, you can still enjoy the mental health benefits by planting a few pots and planters on your doorstep.