Last updated on May 27th, 2022 at 12:38 PM
We couldn't wait to test drive this one… so delivered on Friday, and we were off down to the beach early Saturday morning.
OMG, this is amazing.
I'm a one for a cool dip in the sea and the health boost it gives your body, but it can be really tedious when you emerge from the sea shivering to the point where you nearly fall over trying to replace your undergarments…
What a gamechanger… not only is the Bluefin SUP Heatwave super warm, but there is enough room to maneuver to put on even the biggest pair of pants!
Heat efficiency is amazing, packed full of top quality features… two fleece-lined handwarmer pockets with wind protecting baffles, hood pulls, cuffs, and a chest pocket to prevent anybody's heat from escaping. Much needed in the UK.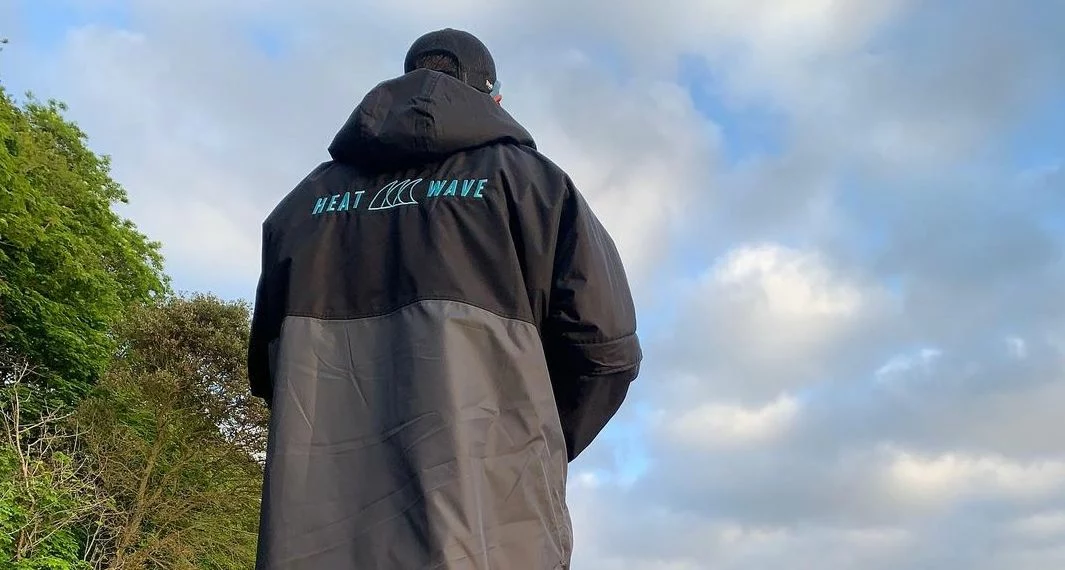 I am far from a small lass, but my goodness is there space in this thing, the Heatwaves two-way ykk zip allows you to easily get changed under the robe… it's like your own private heated changing cubicle on the beach.
The sleeves are removable so even in the summer months I am still going to use this as my go-to for changing after a dip.
I'm just a keen swimmer but I can see this product being suited to anyone with a water sports passion.
This company is fab… their products are made from Eco-positive materials, the robe is made with 100% recycled outer nylon shell and a 60% recycled high-density sherpa fleece lining.
Even the robes packaging is 100% recyclable.
And to top it off they plant a tree… yes, one whole tree for every product purchased.
God bless companies like this!
To find out more on this awesome brand head to their website over at Bluefin Sup