Last updated on October 1st, 2021 at 06:20 PM
During lockdown staying fit and getting exercise is so important.
The word 'exercise' has an average of 60,500 Google searches a month, which shows people are looking to keep in shape while staying at home.
To explore this – and take advantage of the sunny weather – Faraway researched the best activities you can do in your garden to stay active and lose weight.
FarawayFurniture.com analysed various garden activities and estimated the average calories that could be burnt per hour (depending on your current fitness level and how vigorously you attack each activity!).
FarawayFurniture.com can reveal that 'Mowing the Lawn' with a manual push mower is the best garden activity you can do to burn calories. This was closely followed by 'Digging' in the garden, which is estimated to burn 350 calories per hour.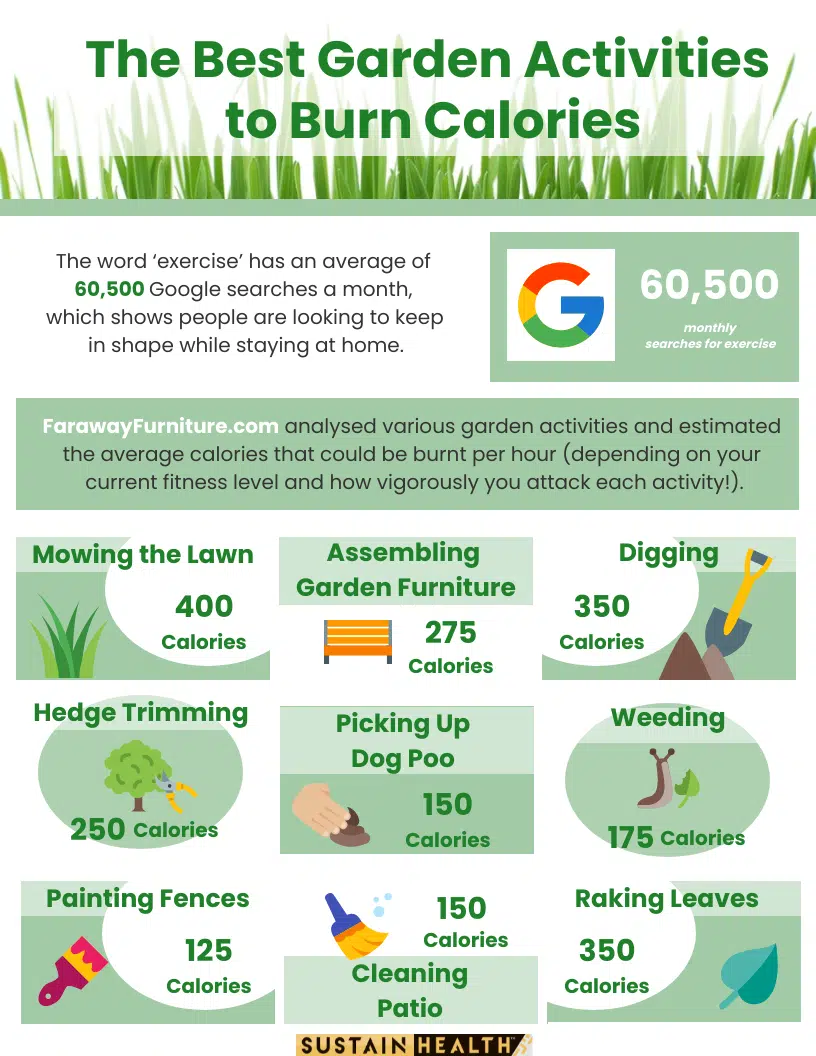 'Planting Seeds' is unsurprisingly the worst for losing calories, with just 50 calories burnt per hour, while 'Raking Leaves' only burns 25 more per hour with 75 calories.
If you have a dog, you may be in luck! 'Picking Up Dog Poo' could burn an estimated 150 calories per hour!
These results show that while it may be difficult being stuck at home, you can still get some good quality exercise and stay in shape. Another bonus is that your garden will look in great shape too!