Last updated on February 12th, 2022 at 03:37 PM
The World Baseball Softball Confederation (WBSC) has officially opened its new and permanent global headquarters in Pully, Switzerland, directly adjacent to the Olympic capital city of Lausanne.
The new headquarters have been named "Home Plate" and is owned and operated by the WBSC.
The new WBSC headquarters meets many of the world governing body's sustainability goals with 90% of the building's electricity coming from rooftop solar panels.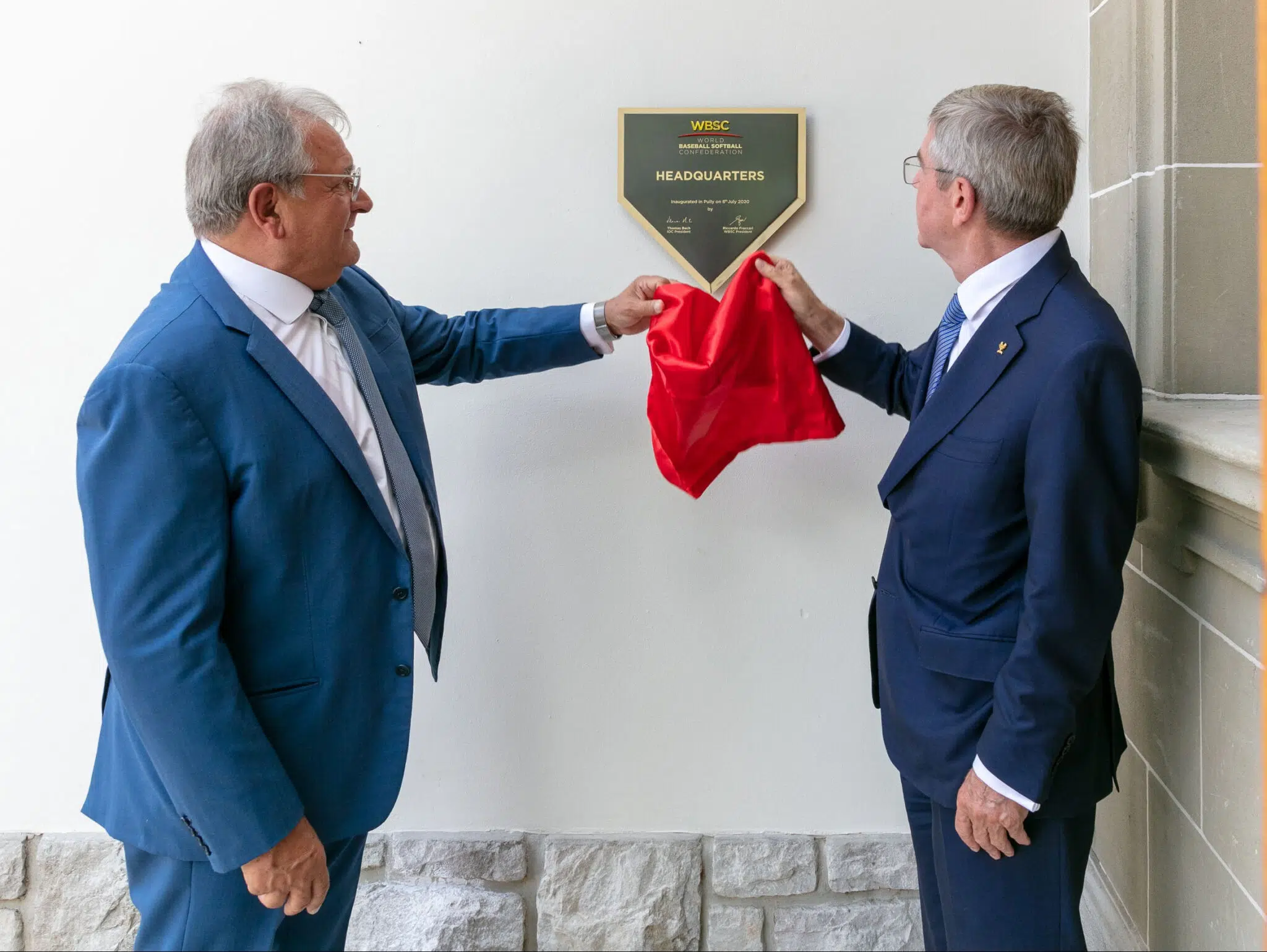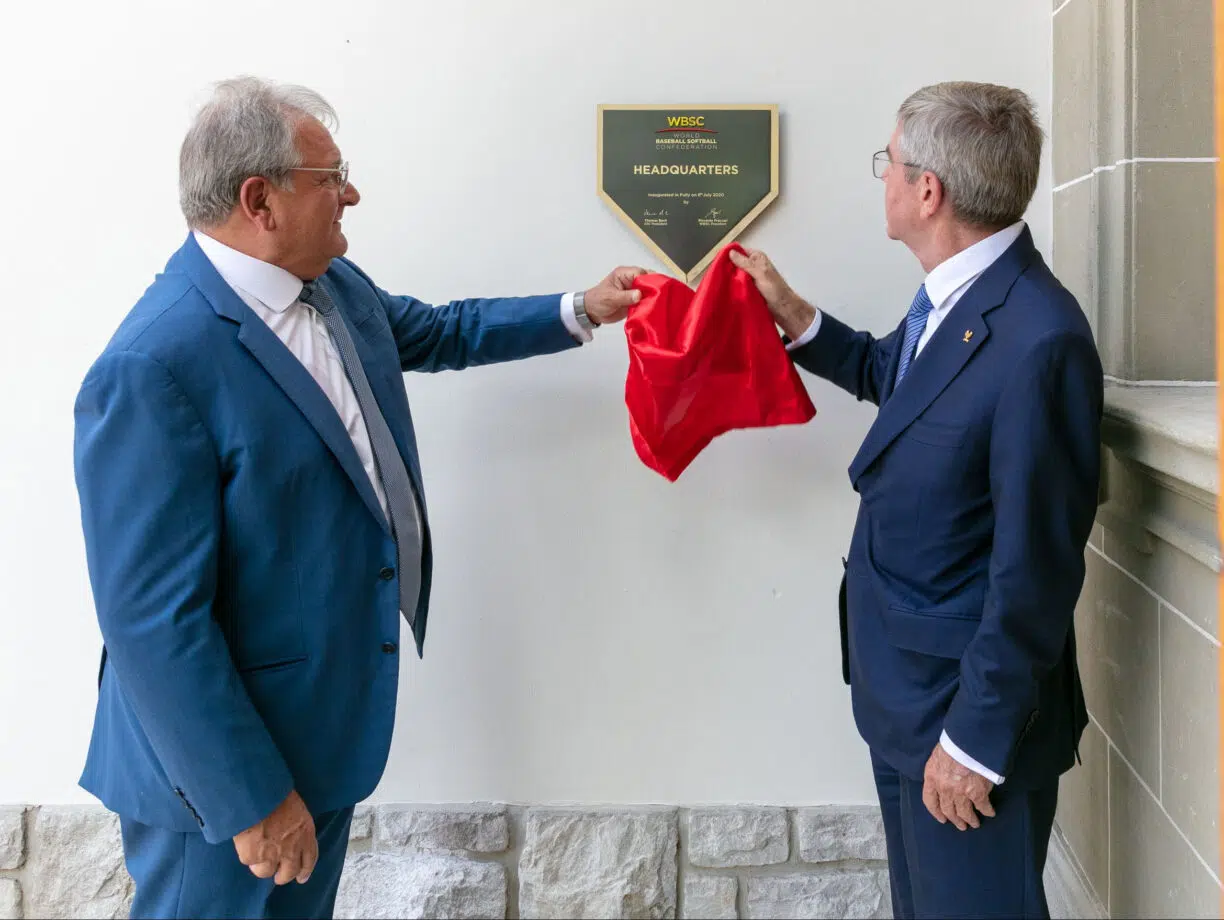 WBSC President Riccardo Fraccari on Monday (6 July) welcomed senior members of the Olympic Family, including International Olympic Committee (IOC) President Thomas Bach and representatives from the Pully Municipality and Canton of Vaud for the official opening of the new WBSC headquarters.
"With the opening of Baseball and Softball's new and permanent global headquarters in Pully, our sport will be and always remain at the heart of the Olympic Movement," WBSC President Fraccari said.
"Our sport's top priority at the world level is to be featured permanently at the Olympic Games and grow with the Olympic Family, and now we will be more focused than ever at achieving this, while our immediate target is to contribute to the great success of the Tokyo 2020 Games.
"Following many years in the Olympic programme and since our exclusion after Beijing 2008, we have worked tirelessly to rebuild our events and operations.
Today, we are a unified, global sport with a worldwide fan and player base and a powerful commercial engine driving our continued growth.
We count 211 national federations and millions of players – male and female – covering baseball and softball and international competitions for all age categories starting at U-12."
At the opening, IOC President Bach said: "I'm really impressed by this new headquarters of the WBSC. Not because of its grandeur, but because of its elegance, its style, its functionality and also its commitment to environmental protection and the sustainable building.
"I would like to congratulate you for all that you have achieved, not only for this building but with your sport.
There are many milestones that I could dwell on, but I think one which is already leading into the further future and what is really visionary is Baseball5.
Because this can give real input to your sport and make it even more popular and ever more attractive also to the younger generations.
That's why we're very happy to have it in the programme for the Youth Olympic Games, and in this way promoting your vision of your sport."
Due to the coronavirus international travel restrictions and Switzerland's COVID-19 health and safety guidelines, the inauguration ceremony was limited to 30 guests.
These included ASOIF President Francesco Ricci Bitti, Pully Municipal Councillor of Town Planning and Environment Nicolas Leuba, Canton de Vaud Minister of Sport Philippe Leuba, IOC Director General Christophe De Kepper, IOC Sports Director Kit McConnell and the WBSC's Switzerland-based staff.
Guests were greeted on arrival by a welcome reception before an official ribbon-cutting ceremony and the unveiling of a plaque confirming the inauguration of the new WBSC headquarters was revealed by President Fraccari and IOC President Bach.
ASOIF President Ricci Bitti applauded the WBSC for the proximity of its new headquarters to the IOC.
"This illustrates the strong Olympic relationship which baseball and softball has, and this is very important for a sport which does not have its roots in Europe.
The fact baseball and softball are so close to the IOC provide a very strong message of unity." Meanwhile Pully City Councillor Nicola Leuba congratulated the WBSC for being the first international sports federation "to have chosen to settle with us" in Pully.
"We are proud of it and we appreciate it," he said and Canton de Vaud Minister of Sport Phillipe Leuba added: "I am convinced that your presence here, will contribute to the promotion of baseball and softball, here close to the youth of Switzerland and I wish you all the best in promoting baseball and softball, already very popular around the world."
Baseball and Softball's New Sustainable "Home Plate"
The new WBSC headquarters was constructed with the environment and sustainability at the centre of its planning.
An underfloor heating and cooling system using hot and cold water maintains an ideal office climate, all lighting is made with low consumption led technology while the walls have been insulated with stone wool to maintain temperature levels.
The signature staircase, which is shaped in the form of a batter's swing, is made out of Krion, which has the ability to clean the air and prevent the formation of bacteria.
The inauguration was preceded by a tree-planting ceremony by WBSC President Fraccari and IOC President Bach in memory of the former President of the International Softball Federation and WBSC Co-Founder Don Porter, who passed away last month.
The WBSC was previously renting office space in the Maison du Sport International in Lausanne, Switzerland.