The final weekend in Munich saw track and field gold for Sweden's Mondo Duplantis and Norway's Karsten Warholm, Tom Pidcock continue to underline his authority in Mountain Bike Cross Country, while the Norwegian duo of Anders Mol and Christian Sørum wrapped up the action with Beach Volleyball bronze.
ATHLETICS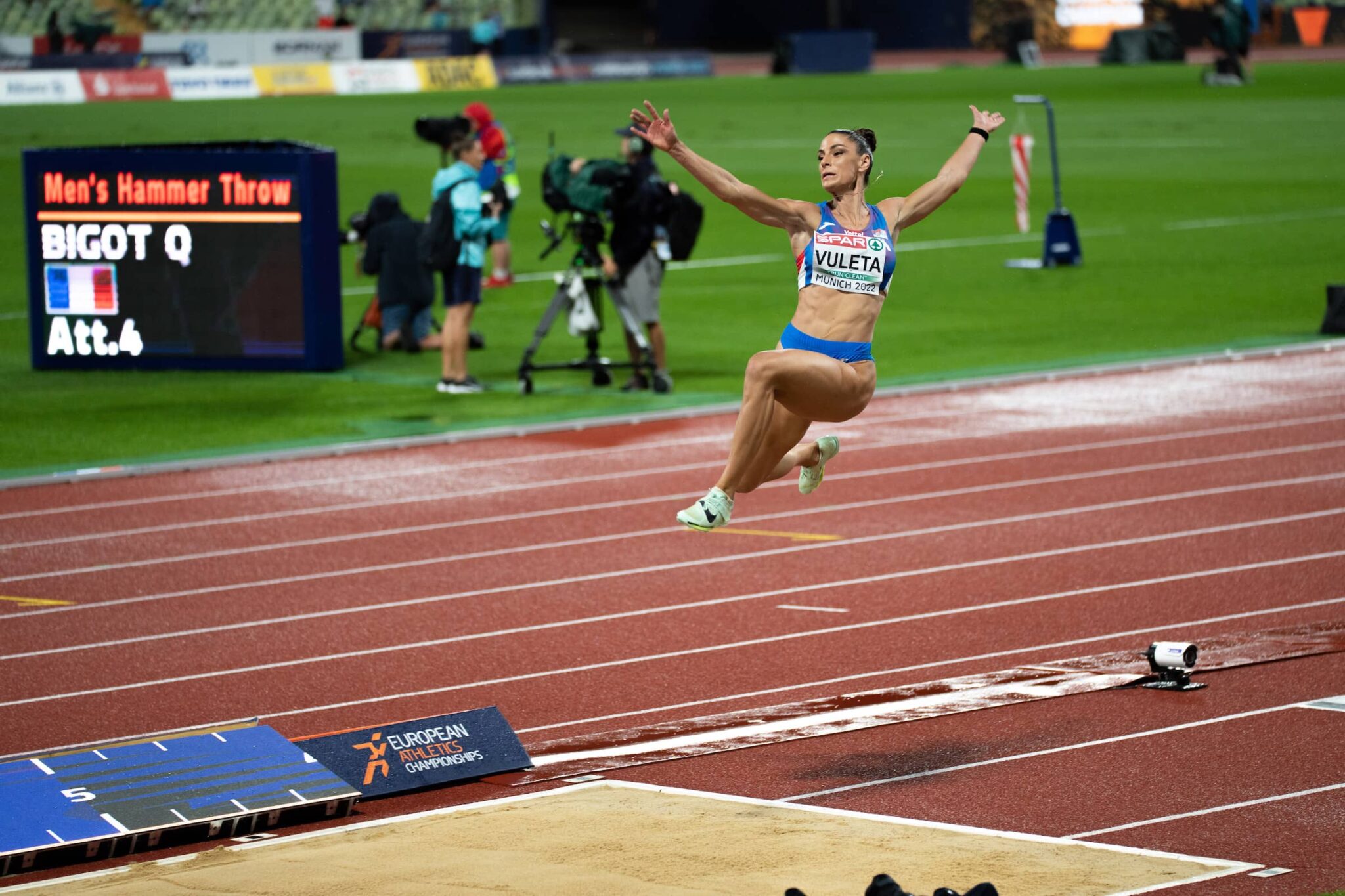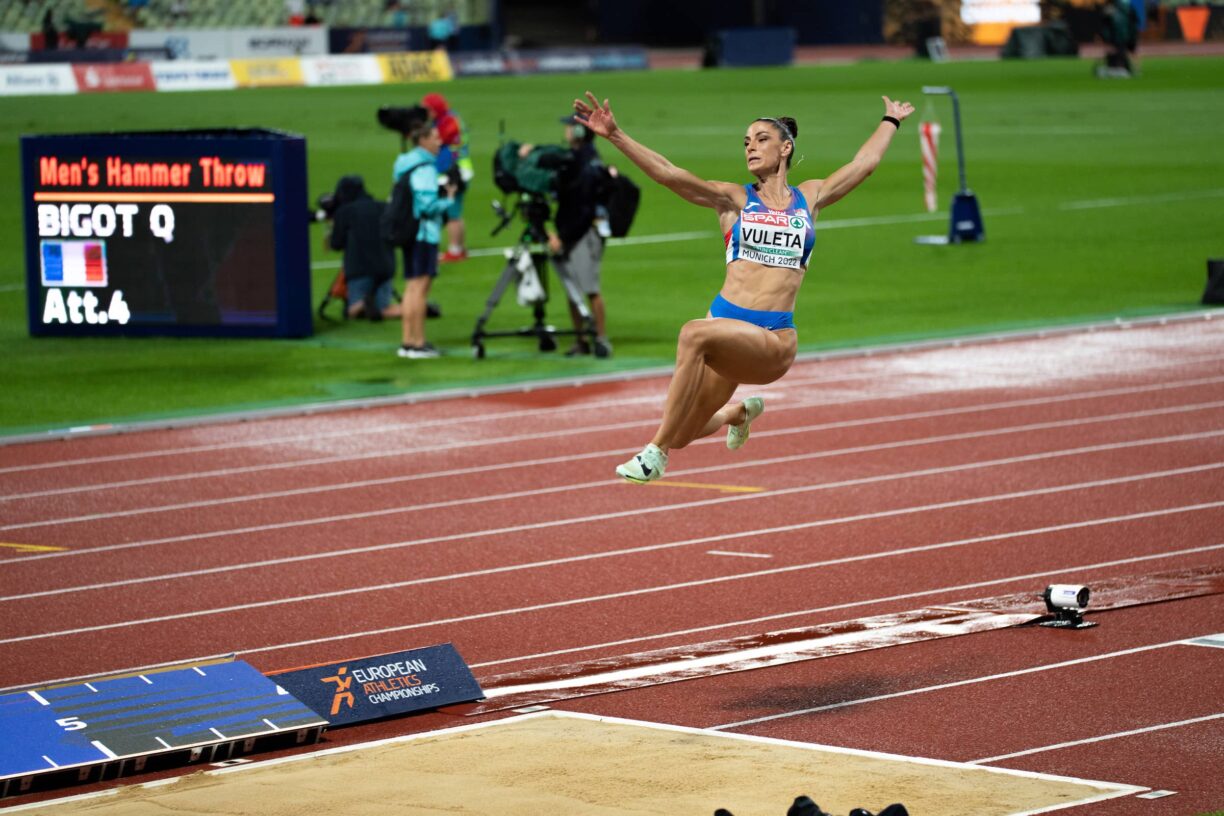 Pole Vault world record holder Armand Duplantis bested his previous European Championships record height on his way to the gold medal in the men's final on Saturday evening.
The Swedish star set a new championship record of 5.06m as he comfortably won the event ahead of local German favourite Bo Kanda Lita Baehre, whose best jump was 5.85m
Adding to his Olympic title on Friday evening, Karsten Wharholm claimed gold in the men's 400m Hurdles final with a dominant performance.
Taking victory in a time of 47.12 seconds, the Norweigan came home over one second ahead of his nearest rival, France's Wilfried Happio, and set a new Championship Record in the process.
"I had a very tough season with injuries, so to be here and to bounce back means the world," said an elated Warholm. "I learned that I should have never taken anything like this for granted. Now I'm going to enjoy it even more because it was so tough."
Completing the full set of heptathlon titles, Nafi Thiam retained her European crown, with a 10thplace finish in the 800m enough to see her finish on 6,628 points, ahead of Poland's Adrianna Sulek on 6,532.
She adds the Munich gold medal to those she collected at the World Championships in Eugene recently and at the Tokyo Olympics last year.
Meanwhile, there was a popular win in the 5,000m for home favourite Klosterhalfen, who refused to let history repeat from the 10,000m and successfully reeled in the lead of Turkey's Yasemin Can, making her move on the home straight of the penultimate lap and holding off Can's challenge to finish in 14m 50.47s.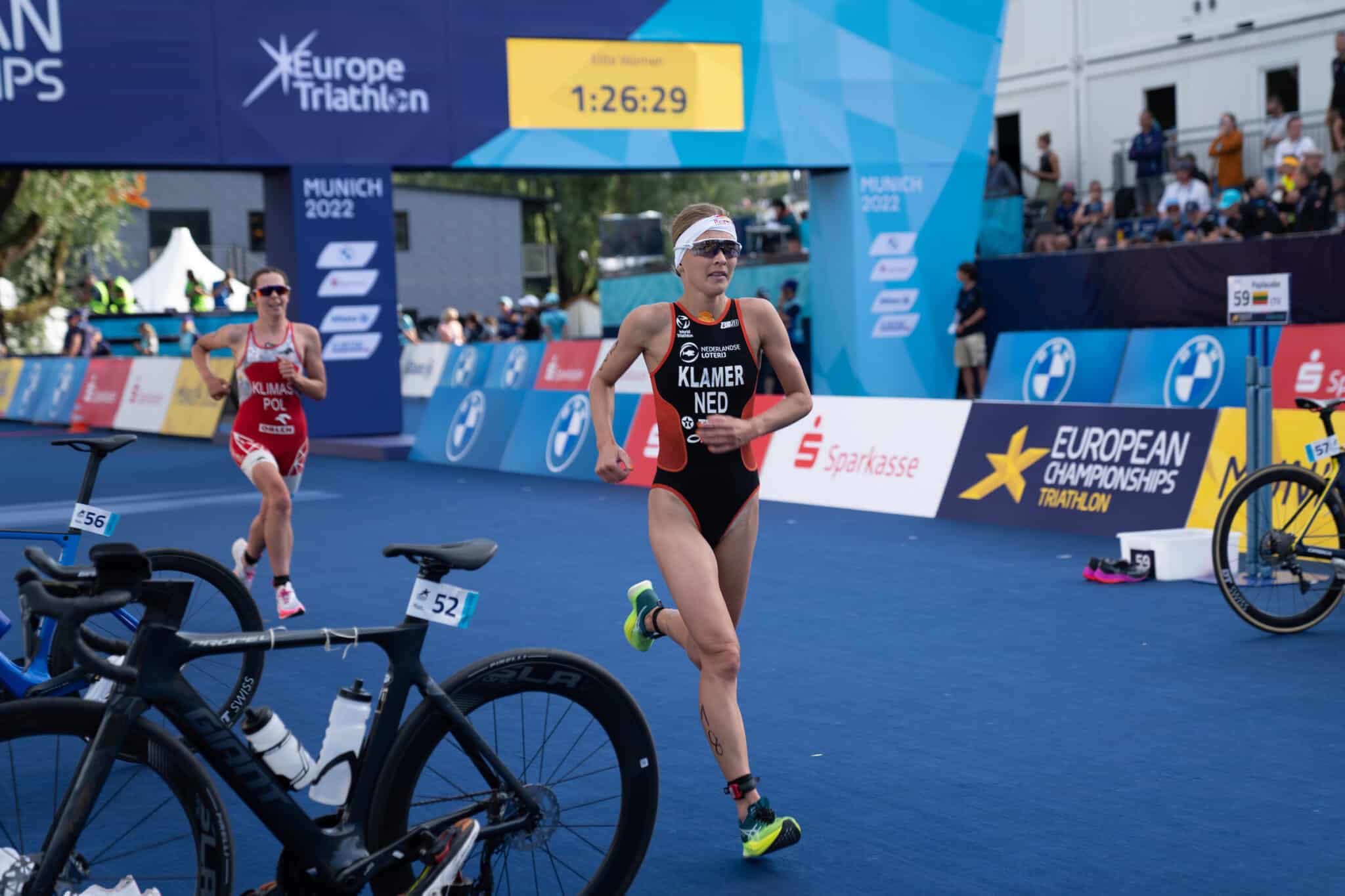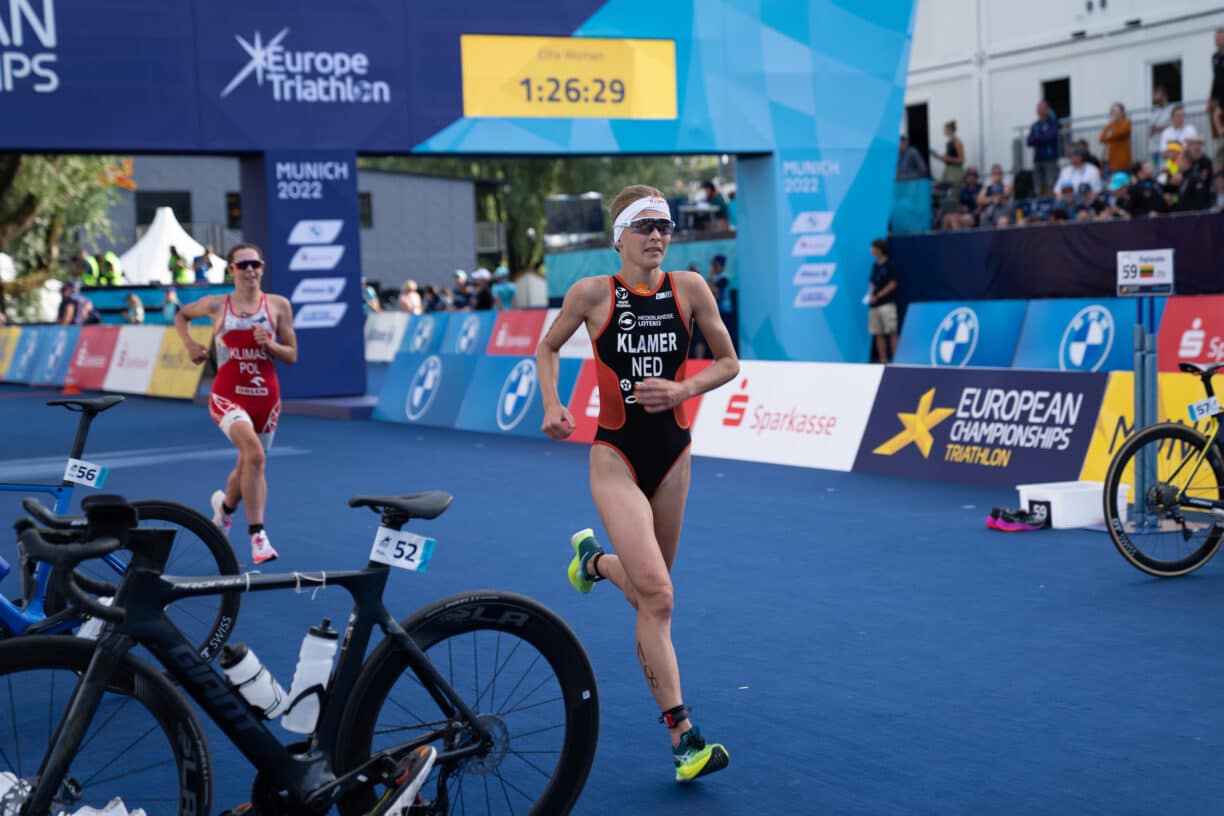 Klosterhalfen thanked the home support after her victory: "The audience carried me so much. After those two difficult years, to win a gold medal at European championships on home soil is just amazing, I have tears of joy. I am on cloud nine. I do not have words to describe my feelings. It is a dream come true. The crowd gave me everything."
Long jumper Ivana Vuleta regained her European title with a leap of 7.06m to go 3cm clear of rival Malaika Mihambo.
It was the longest jump recorded at the European Championships this century and a delighted Vuleta commented: This was one of the strongest and most beautiful competitions of my career. I love jumping in the rain so it wasn't a problem for me at all."
Wilma Murto and Portuguese Pichardo treated the Wednesday evening crowd to a masterclass in their events as the Finnish pole vaulter went clear at a championship record height of 4.85m to take a surprise gold.
She broke her national record three times to see off Greece's Aikaterini Stefanidi and Slovenian Tina Šutej in silver and bronze respectively with defending champion Stefanidi only clearing 4.75m.
Murto, 24, said: "After the World Championships, I felt like there was so much more to come. My dreams came true. I knew it had been in me for a long time but I just needed this day to come.
This was the strongest experience I have ever had. I was in a bubble until the very end, until the medal was certain. Then I opened up and heard all the crowds cheering for me and the noise at the stadium.
Then I just jumped and jumped and jumped. This is like a start of a new era for me. I have struggled after my teenage success and now I finally made it to the senior level."
Triple jumper Pichardo followed up his world title in Eugene with a first European outdoor gold thanks to a huge leap of 17.50m leaving Italian Andrea Dallavalle in silver and France's Jean-Marc Pontvianne in bronze.
On Tuesday night, German Niklas Kaul got the Olympic Stadium fans on their feet when he produced an amazing comeback down the stretch to snatch gold in the decathlon on a big night for the hosts.
2019 world champion Kaul was in seventh with two events remaining but unfurled a championship-best throw of 76.05m in the javelin before digging deep with the run of his life in the final 1500m event.
The home crowd's roar helped Kaul cross the line in 4:10.04  a massive 38.68s clear of his young rival Simon Ehammer to grab gold from the Swiss with Estonian Janek Õiglane claiming the bronze.
Mainz native Kaul, 24, said: "The noise was just crazy. It nearly blew my ears off. Winning here like this means much more to me than my world title three years ago."
MOUNTAIN BIKING
Reigning Olympic cross-country champion Tom Pidcock added the European Championships jersey to his palmares in a hot and humid men's XCO race on Friday afternoon.
Just weeks after winning his first Tour de France stage on the road, the British rider switched back to his mountain bike seamlessly and took the win around Munich's Olympic Park by 11 seconds over Denmark's Sebastian Fini Carstensen and Swiss Filippo Colombo.
Pidcock, already the 2022 cyclocross world champion, will now turn his focus to also adding the Mountain Bike World Championships title this coming weekend in Les Gets, France.
In the women's race, 2021 champion Pauline FerrandPrévot had to settle for the silver medal this time out, finishing second to fellow French rider Loana Lecomte, while Dutchwoman Anne Terpstra claimed the bronze medal.
BEACH VOLLEYBALL
The final day of the Championships saw the Beach Volleyball competitions reach their conclusion. In the men's event, the reigning World and Olympic champions, Anders Mol and Christian Sørum of Norway could not add the Euros to their list of honours, losing a fiercely contested semifinal to eventual champions David Åhman and Jonatan Hellvig of Sweden by two sets to one.
However, the 'Beach Volley Vikings' then went on to pick themselves up and secure the bronze medals with a straight sets victory over Polish duo Bartosz Losiak and Michal Bryl.
CANOEING
Czech canoeist Martin Fuksa claimed a gold and a silver in his two finals appearances in Munich.
On Saturday he claimed silver in the Men's 1,000m Canoe Single, finishing behind Romania's Catalin Chirila, but went one better in Sunday's 500m Canoe Single to win the gold medal by almost a second.
CLIMBING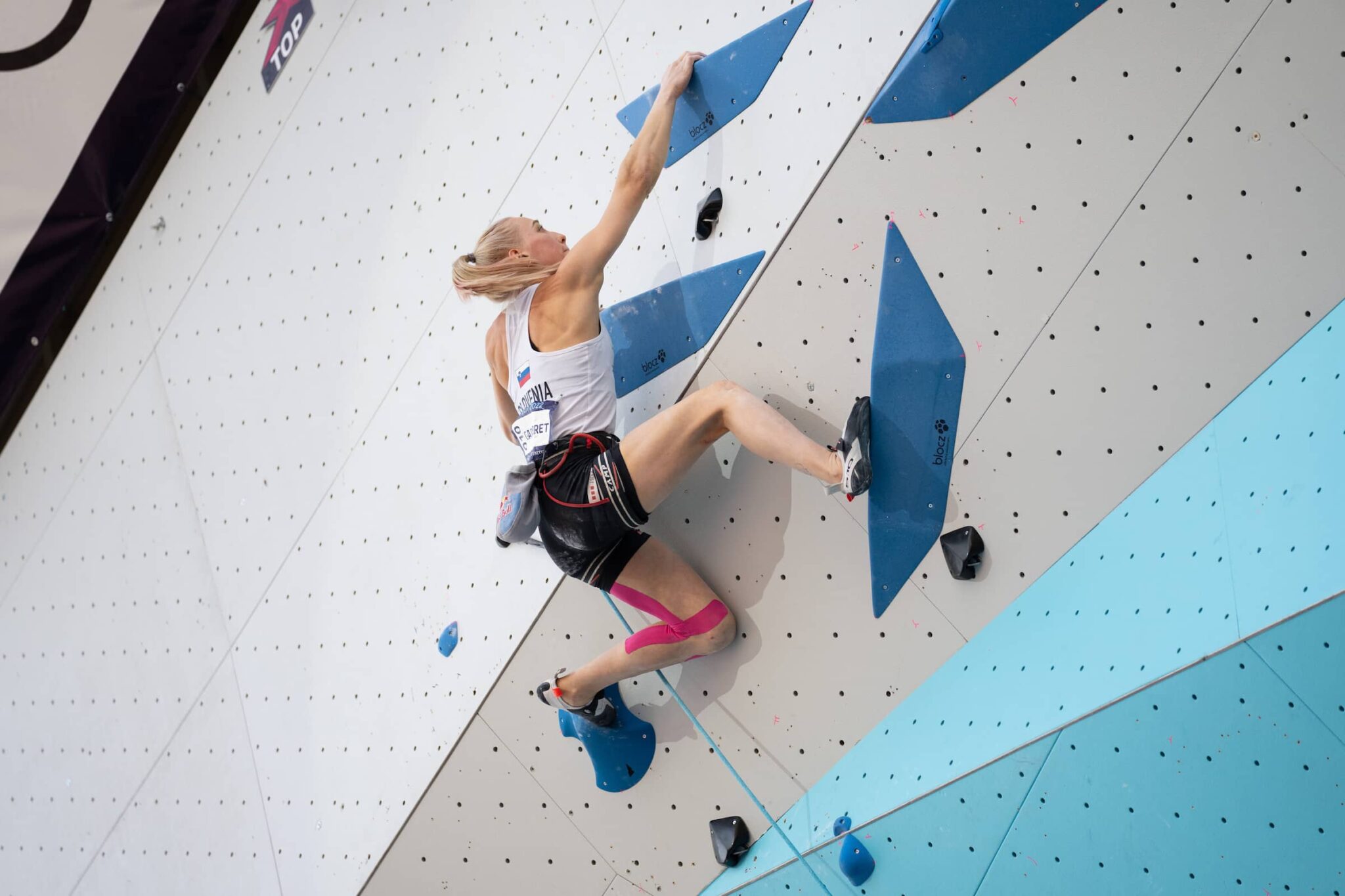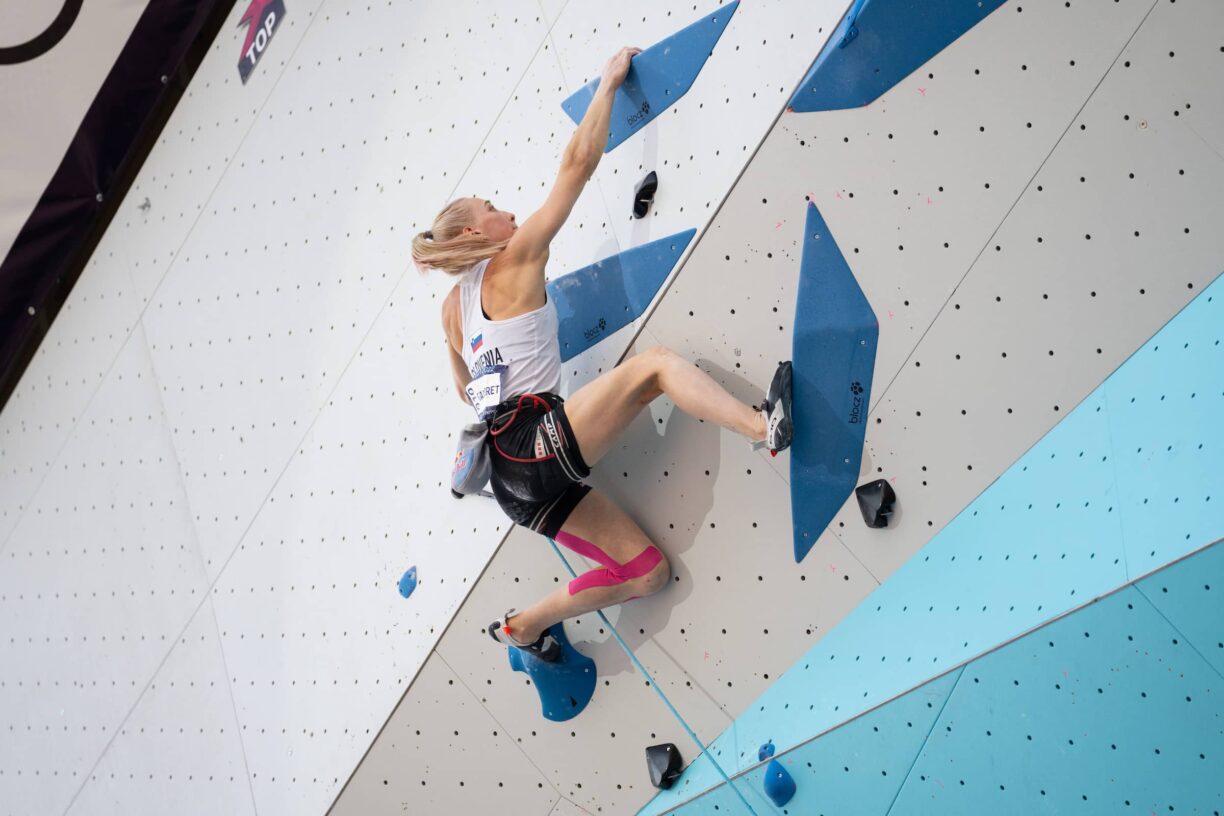 Last Thursday's Men's Boulder & Lead final saw 19-year-old Spanish prodigy Ginés López grab bronze behind Austria's Jakob Schubert and Czech legend Adam Ondra.
In Wednesday's Women's Boulder & Lead final, Slovenian star Garnbret edged out compatriot Mia Krampl for her third gold of the European Championships with Austrian Jessica Pilz in bronze.
The 23yearold said: "Being three times European champion sounds good, but it feels even better. When I look at my cabinet and medals I'm like 'Whoa, when did this happen?' because time flies as I'm competing so much and sometimes you have to stop and realise what you have achieved because it is incredible."
In the Women's Boulder Final on the first Sunday, Garnbret proved why she is considered one of the greatest competitive climbers of all time as she secured her second gold of the championships.
She had already triumphed in the Women's Lead Final on Saturday, reaching a height of 50+ to secure gold, with Pilz producing an excellent performance to land silver thanks to a height of 45+.
Having already added one of the last major medals missing from her collection, Garnbret showed she was a class above in the bouldering, reaching the top on two occasions and also making zone two on her opening climb.
There was also a medal for French youngster Oriane Bertone, who narrowly missed out on silver to Hannah Meul, but was delighted to have secured a bronze medal.
Bertone, 17, said: "It feels really great to be able to say 'okay, I'm good enough to win bronze and I feel like I was good enough to win silver'. I don't know if gold would have been doable, but I want to win gold so I'm going to go back to training and keep that in mind."
In the Men's Lead Final, Ginés López demonstrated his enormous potential as he claimed a bronze medal, reaching a height of 35+.
Ginés López said: "It was my first lead since the Olympics and I'm pleased with how it went. I wanted to see what I could do, then this happens and I'm really happy."
ROWING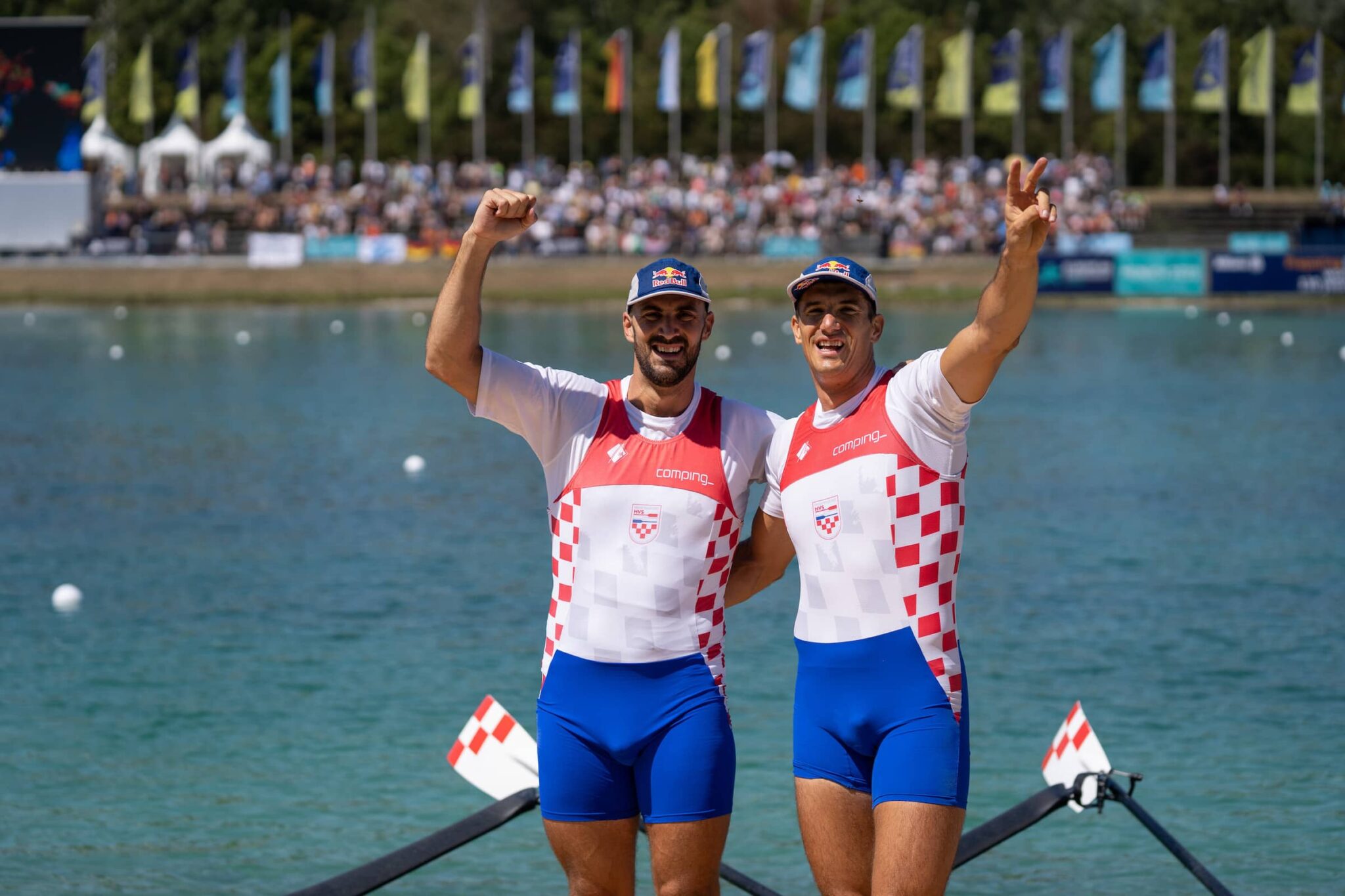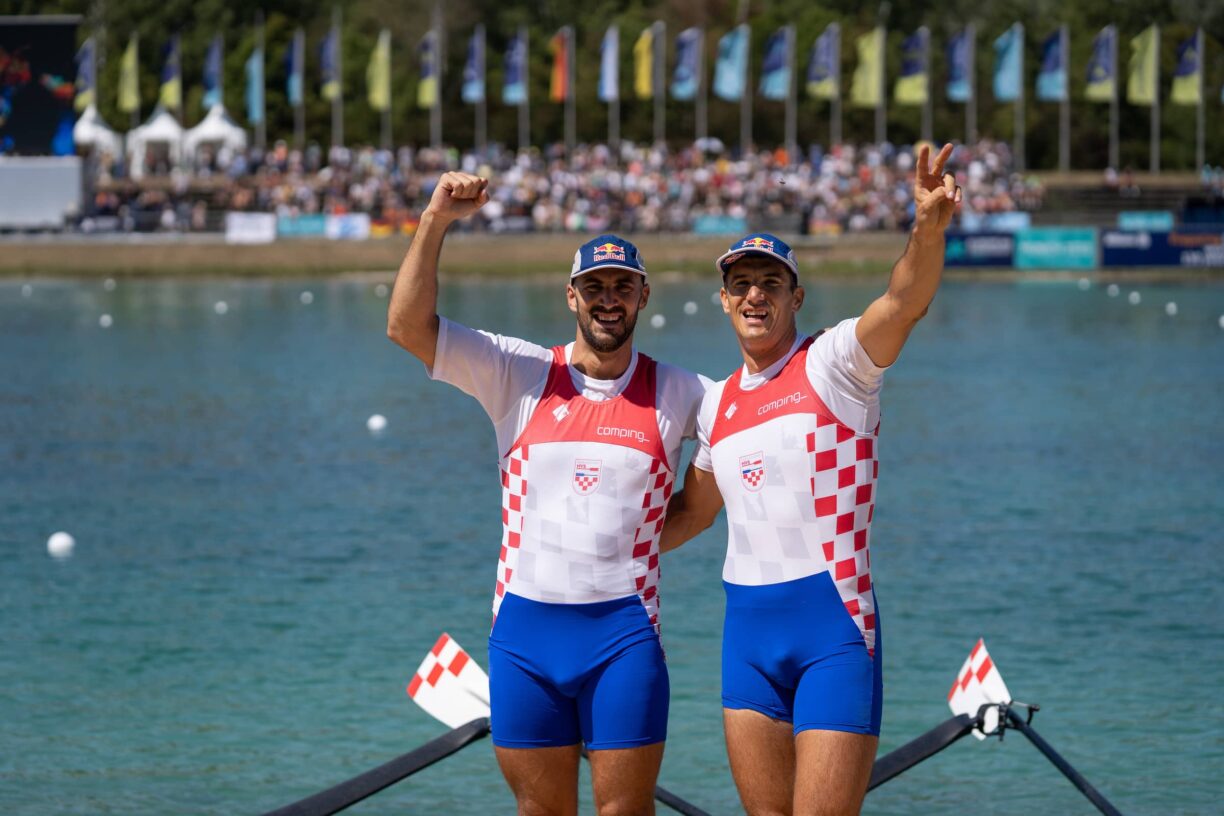 A busy day at the Olympic Regatta Centre on the first Sunday saw Croatian brothers Martin and Valent Sinković prove their dominance in the double sculls as they finished more than two seconds ahead of the Spanish team.
The Croatian duo came under pressure in the first 1000m from Rodrigo Conde Romero and Aleix García Pujolar, but stormed the second half of the race to finish 2.53s ahead of the Spanish team, with Lithuania a further 6.18s back in the bronze medal position.
Valent Sinković, 34, said: "We are overjoyed with the European title. It was as difficult as we expected. The Spaniards were excellent opponents, they even surprised us, they started stronger than we thought.
But we felt good in the boat, we had a good technique, a great rhythm, so we decided to continue rowing at our pace. In the end, it turned out to be a good and profitable decision."
BMX
There was also success on the first Saturday for British rider Kieran Reilly who narrowly missed out on gold in the BMX Freestyle as France's Anthony Jeanjean took gold. Croatia's Marin Rantes rounded off the podium to claim a well-deserved bronze medal.
Reilly, 21, said: "It was good, you always want that top spot but sometimes you don't get it. I am stoked with how I rode and I'll take some lessons away from it. My goal for this weekend was to podium, you always want that gold but to be in the top three I was stoked."