February is National Heart Month, and while you know that taking care of your heart health should be a priority all year long, this presents the perfect opportunity to become even more mindful of your heart's wellbeing. And one way to do just that? The Apple Watch.
Since its debut in 2015, this wearable tech device has continued innovating and enhancing features. The Apple Watch offers users an unprecedented opportunity to proactively monitor their cardiovascular health.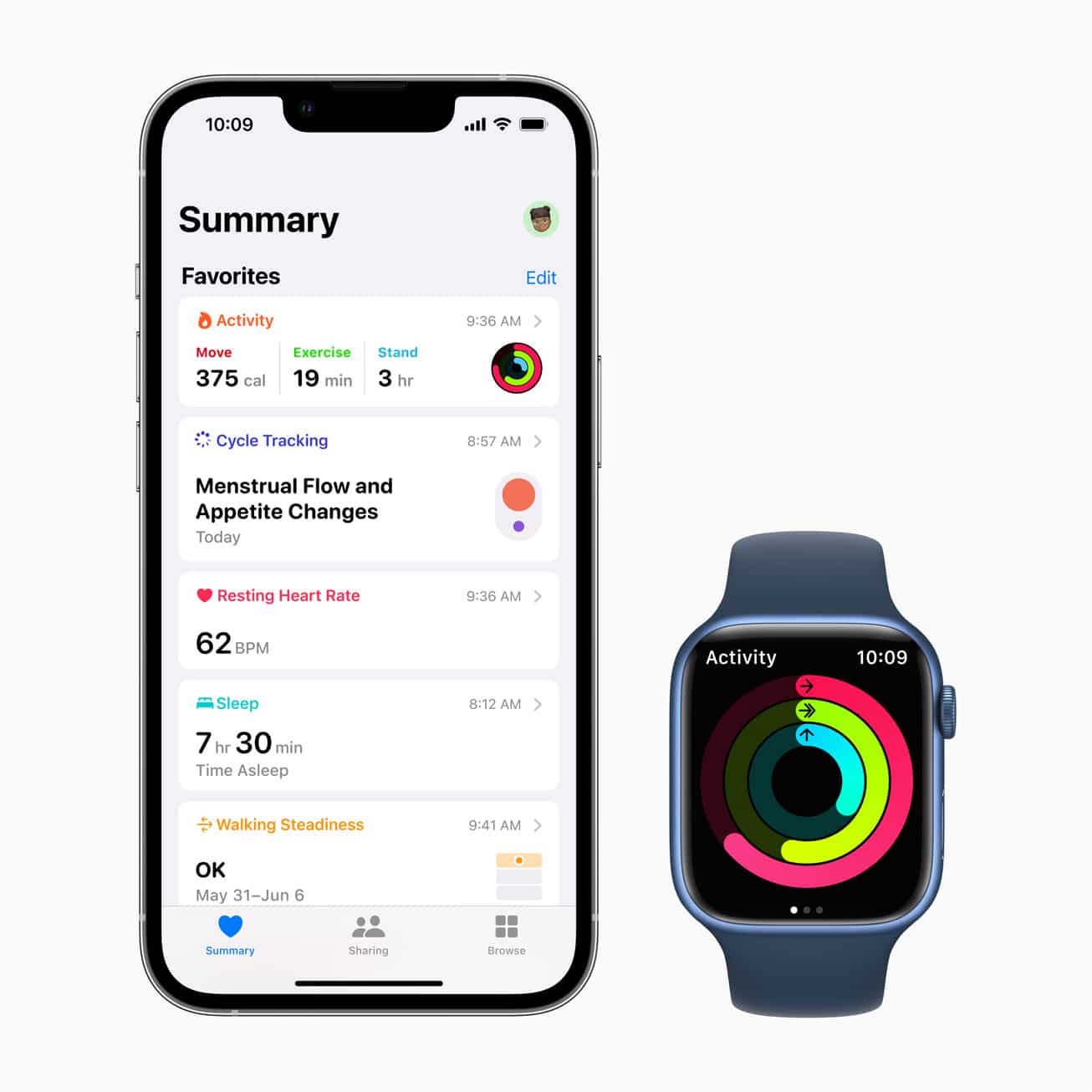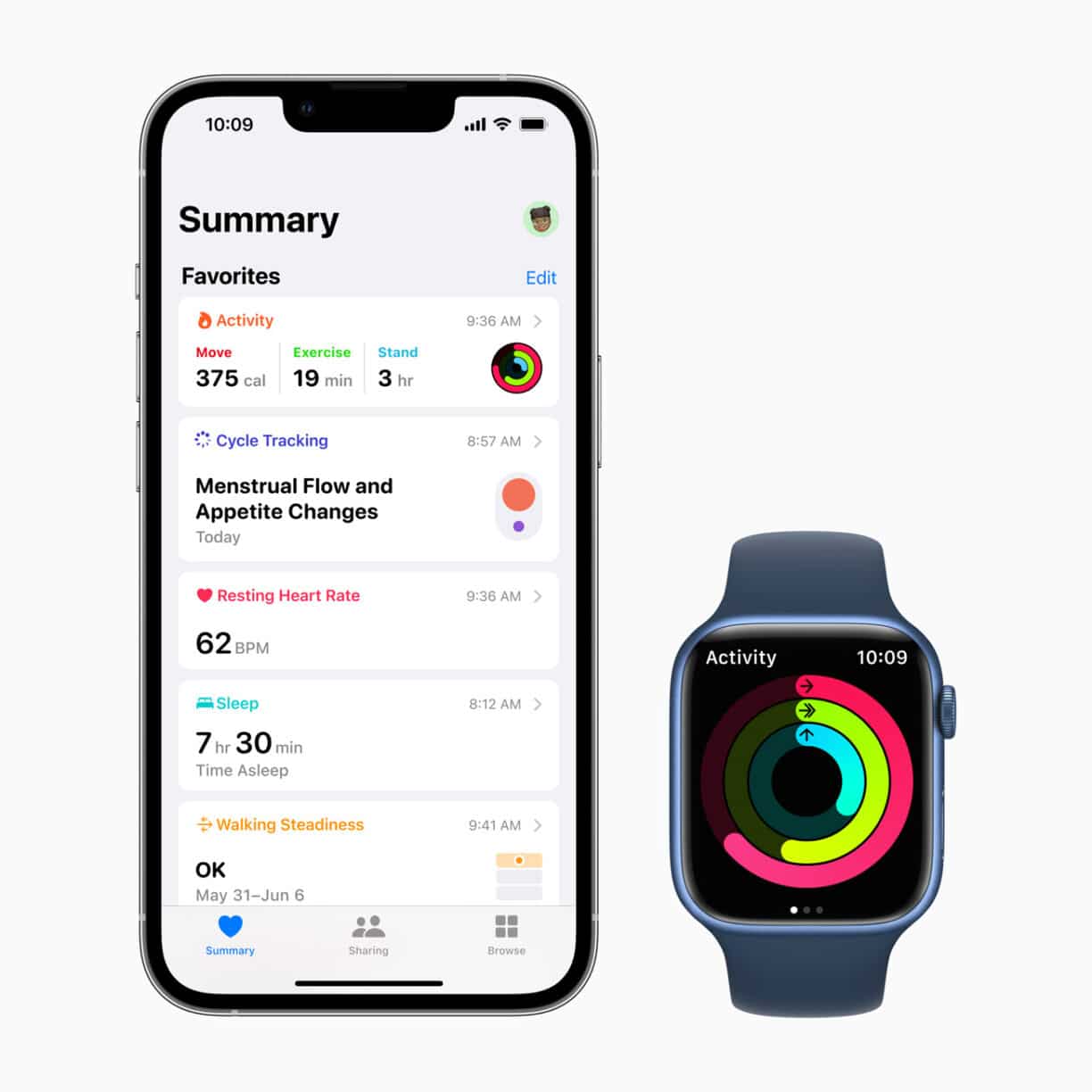 Technology has come a long way in helping us look out for our bodies – and one of the latest gadgets on the market, the Apple Watch, may be able to help you get a higher level of understanding about what's going on in your body and can assist individuals with heart health considerations who have questions or concerns.
Whether you're a fitness professional managing clients, or a cardiologist looking for additional insight on patients' needs, read on to discover how the Apple Watch can help promote better heart health from head to toe!
Here I explore some of the ways that an Apple watch can provide useful insights into monitoring your heart rate and overall fitness levels throughout this national awareness month and beyond.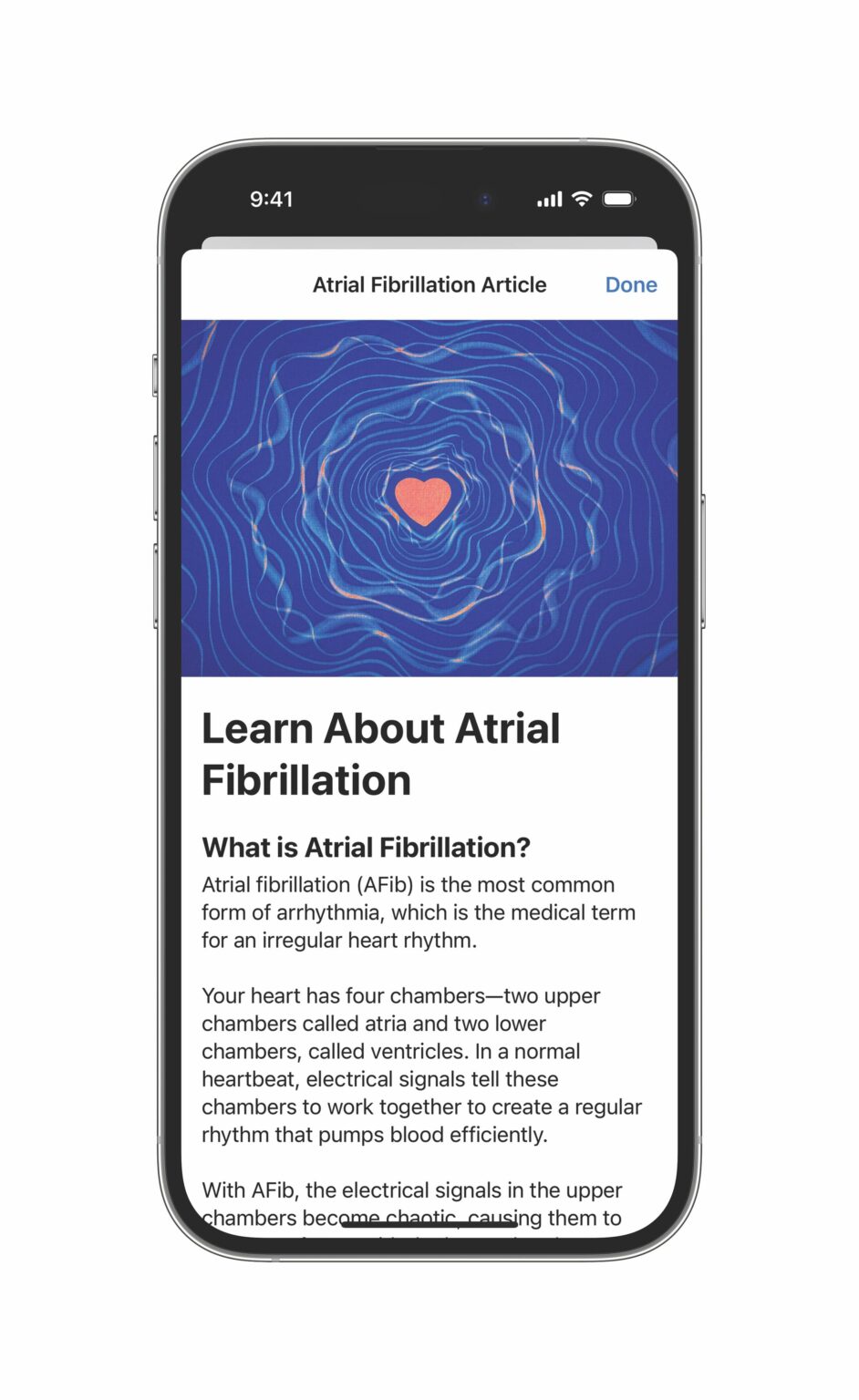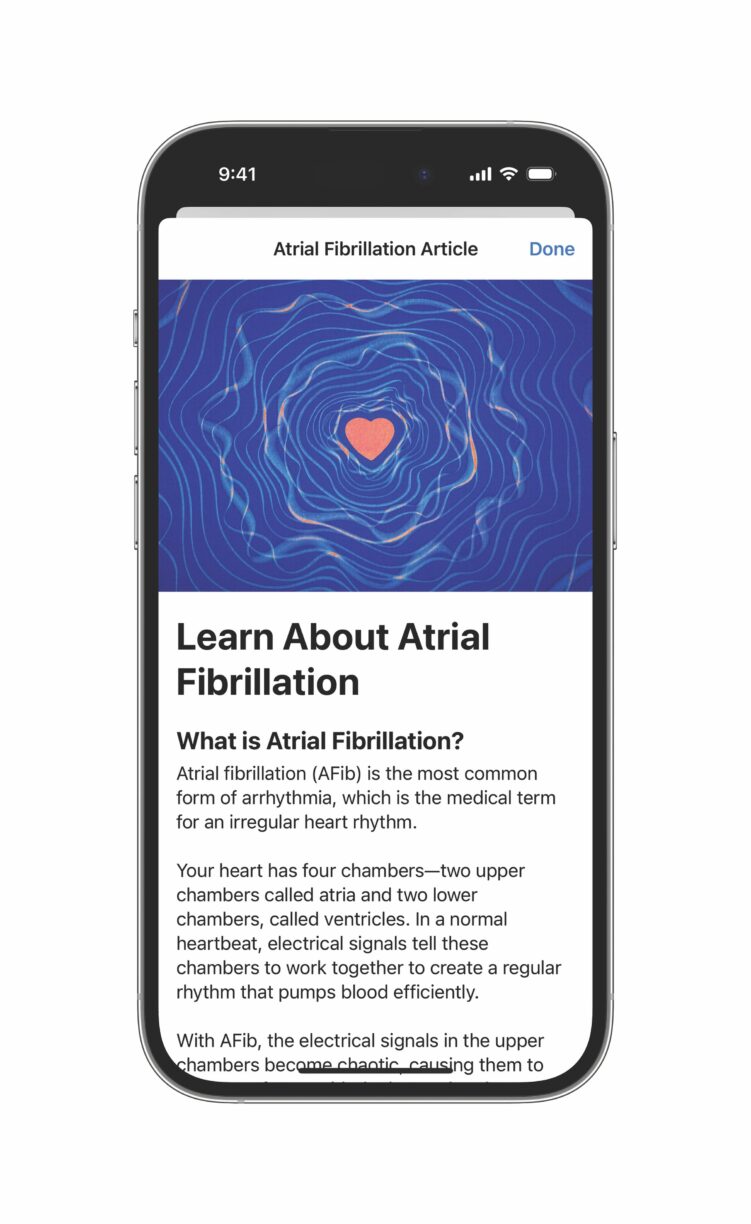 1. Cardio Fitness: 
The Cardio Fitness feature provides a scientifically validated estimate of VO2 Max (your body's ability to intake oxygen during exercise).
The American Heart Association recognizes VO2 Max as a powerful predictor of overall health. Users can even opt-in to receive a notification if their classification drops to "low," which is associated with risks of serious long-term health conditions.
Fortunately, it is something you can improve by exercising more frequently or more rigorously, and something you can easily track along the way. 
2. High and low heart rate notifications: 
Apple Watch passively checks for unusually high or low heart rates when you are at rest, which could be signs of a serious underlying condition.
This could help users identify situations that may warrant further evaluation. If a user's heart rate is above 120 bpm or below 40 bpm while they appear to have been inactive for 10 minutes, they will receive a notification.
Users can adjust the threshold bpm or turn these notifications on or off.
3.  Irregular rhythm notifications: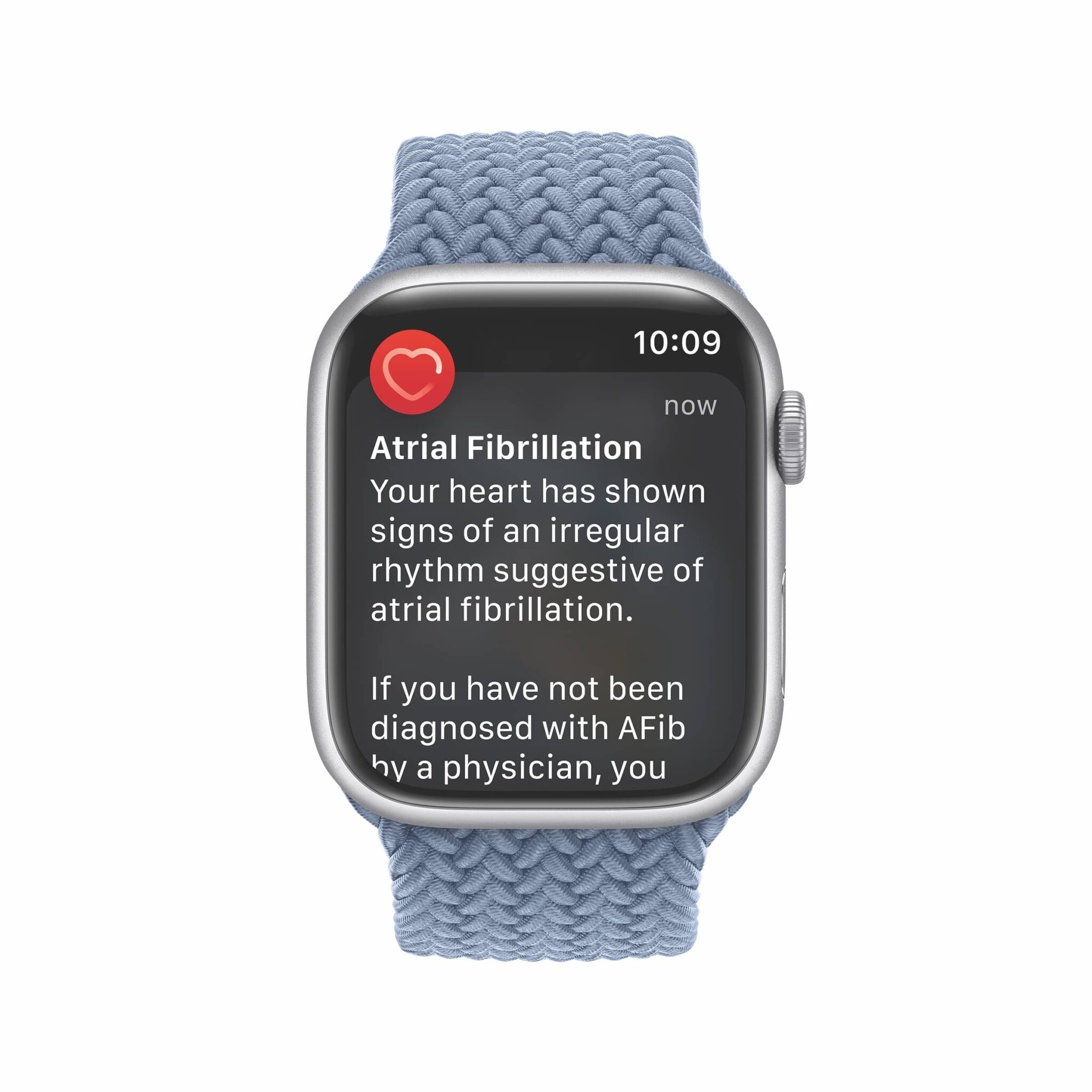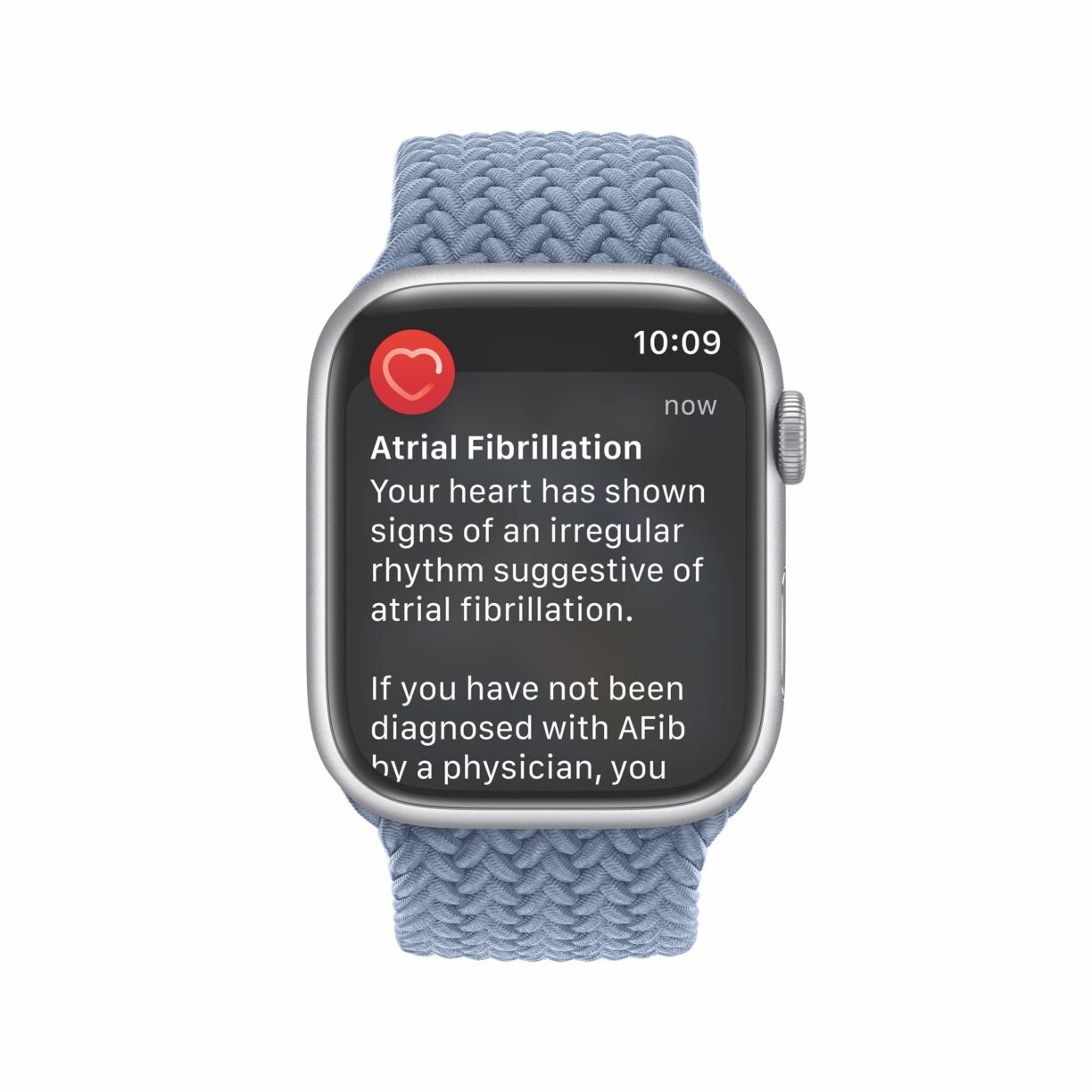 The irregular rhythm notification feature on your Apple Watch will occasionally look at your heartbeat to check for an irregular rhythm that might be suggestive of AFib.
AFib is a type of irregular heart rhythm where the upper chambers of the heart beat out of sync with the lower chambers. Some individuals with AFib don't experience any symptoms, and if left untreated, AFib lead to heart failure or blood clots that may lead to stroke. 
4. ECG app: 
With the ECG app, users who experience symptoms, such as rapid or skipped heartbeat, can capture an ECG and record their symptoms. 
The ECG app uses the electrical heart sensor built into the Digital Crown and the back crystal to record a single-lead ECG. The recorded waveform, results, date, time, and any symptoms are recorded and can be exported from the Health app as a PDF to share with a clinician. 
5. Afib History: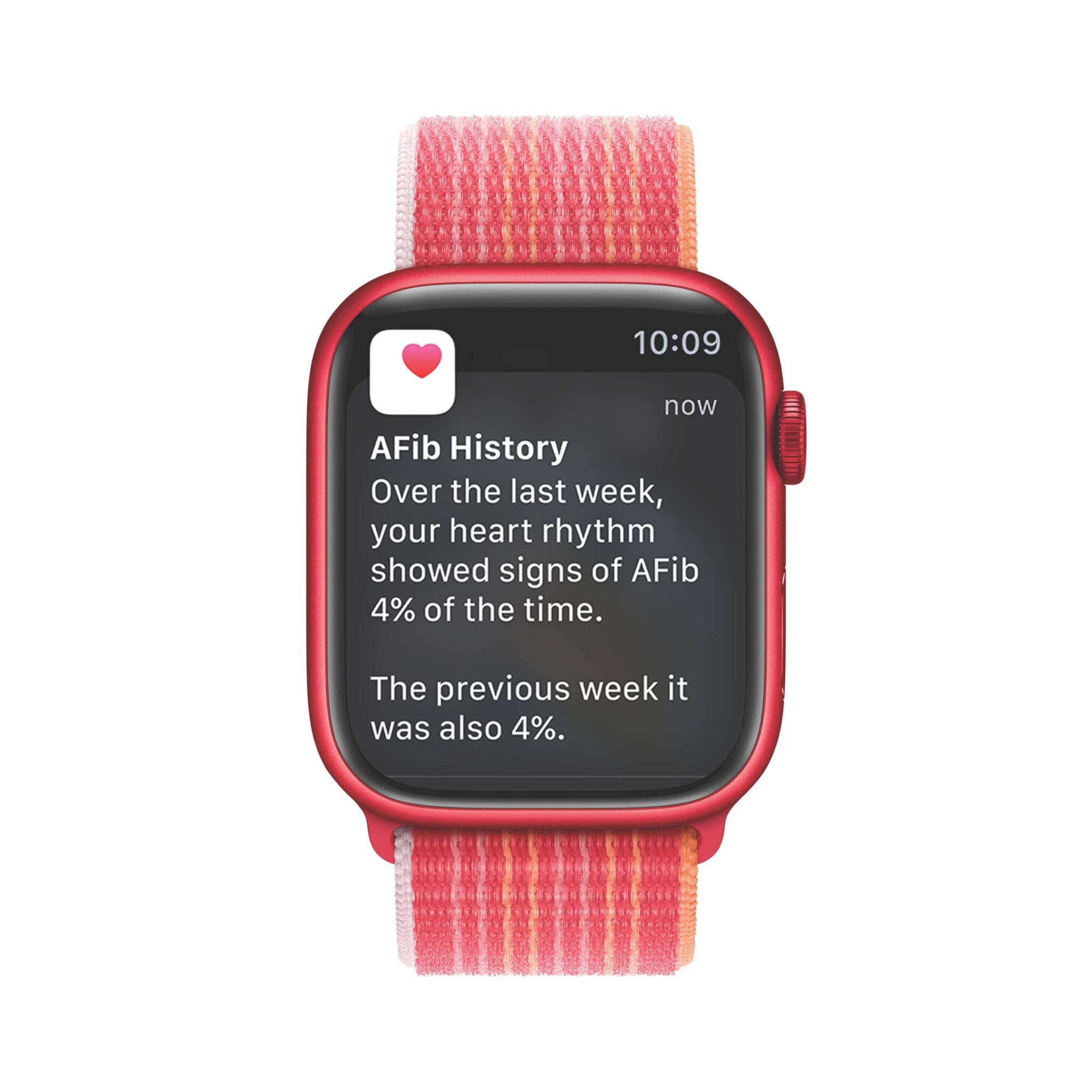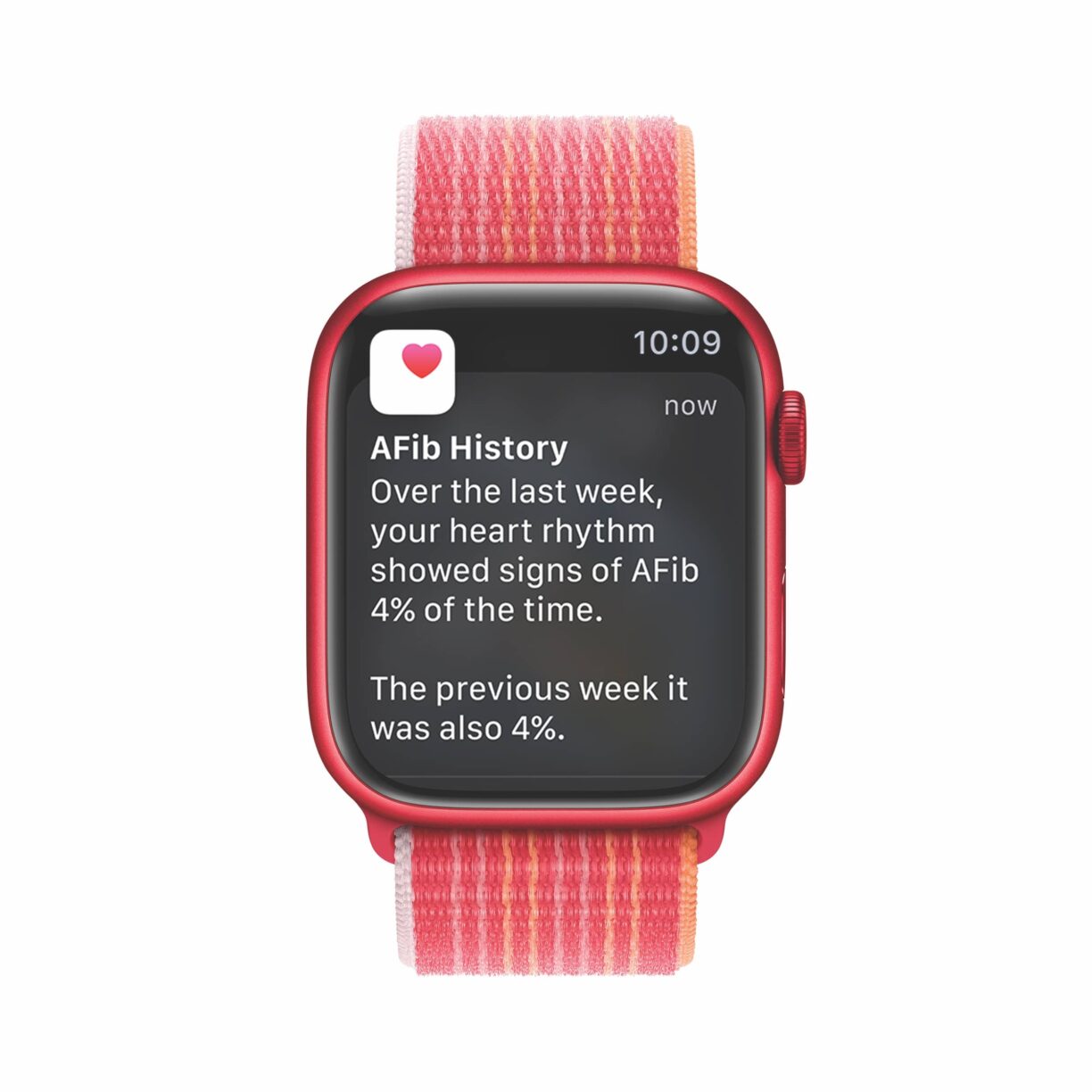 We recently announced AFib History, which gives you an estimate of the amount to time your heart shows signs of AFib, for users who have been diagnosed with the condition.
Research has shown the amount of time spent in AFib can relate to the severity of symptoms, quality of life issues and risk of complications. 
AFib History also allows users to track specific life factors like sleep, exercise and weight, which may influence the amount of time spent AFib. 
Historically, there hasn't been an easy way to track AFib over time or to compare them to important life factors. Now you can do this simply by wearing an Apple Watch.