Last updated on July 23rd, 2022 at 07:21 PM
Designed upon the last of a sprint spike, equipping players looking to redefine the boundaries of fast for the return of the largest stages in football and built for speed. This is X Ghosted.
From first glance, the boot looks fast thanks to the introduction of an all-new adidas performance material technology, translucent mirageskin.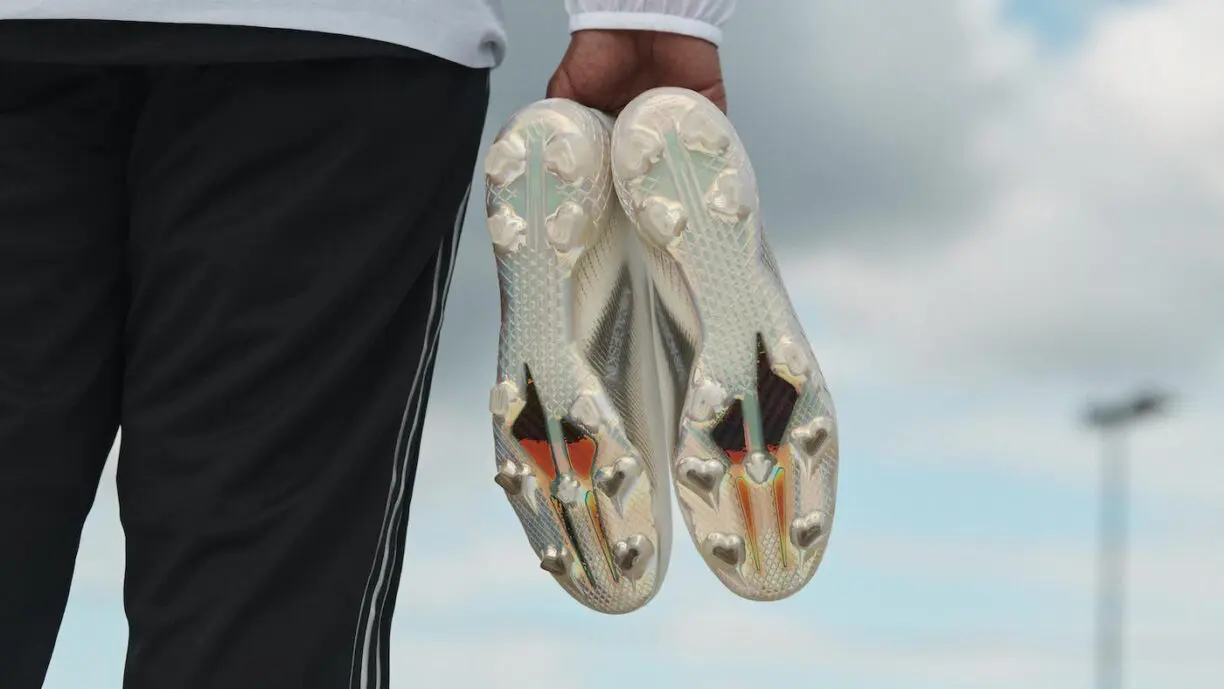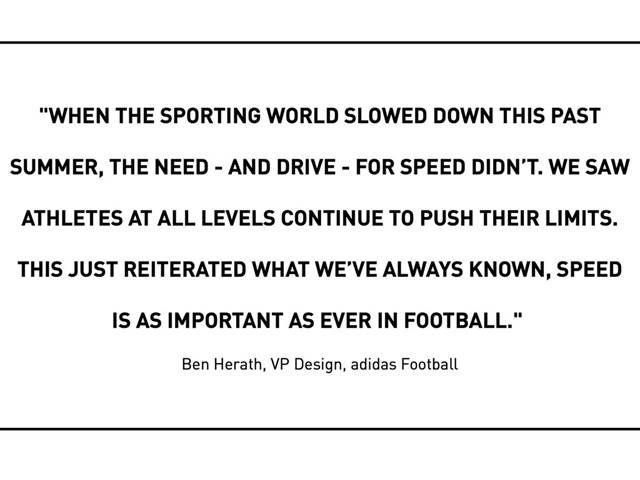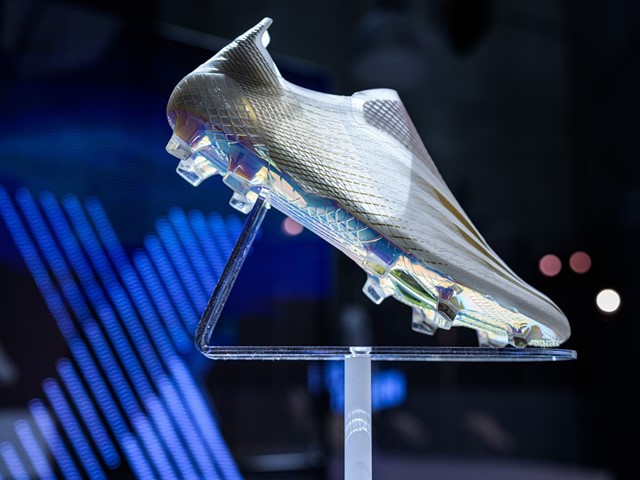 This single layer of high-performance material is layered over a wire framework to create a seamless upper that provides lightweight stability and support.
Its unique, ghost-like and semi see-through aesthetic visually represents the feeling it gives athletes.
Further nods to speed come in the detail, with the three-stripe placement inspired by the wings of the peregrine falcon – the fastest creature on earth.
X Ghosted is designed to be a lightweight speed boot that feels fast when placed on the foot thanks to insights from the running track, where marginal gains on the clock define the game.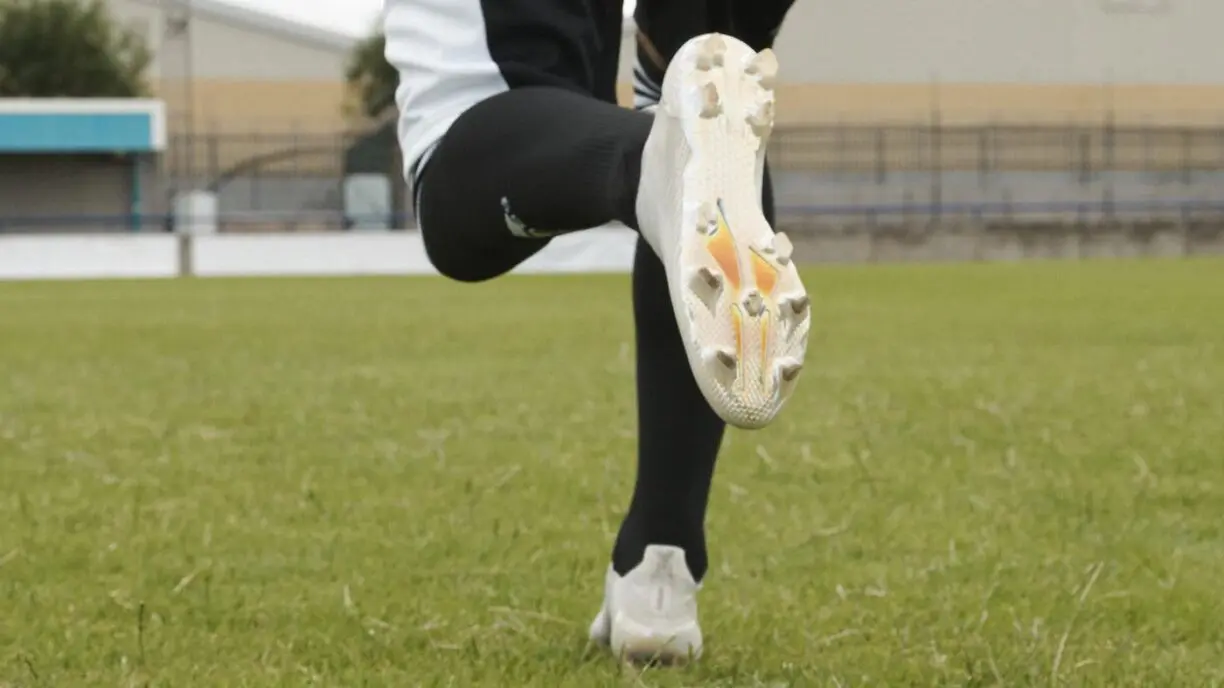 This started with deconstructing the track spike, and rebuilding it for football to reflect the specific needs of the modern game.
The result is a striking sprint construct, featuring a toe spring, allowing on demand lineal bursts but also providing the support for explosive agile movement.
In a first of its kind, a vacuum fit experience lets players feel the air sucked rapidly out of the boot when worn, creating a super snug fit that supports explosive moves thanks to its proximity to the contours of the foot.
In response to the demand for a new innovation that supports players looking to go fast, adidas introduces carbitex speedframe – a dynamic carbon plate.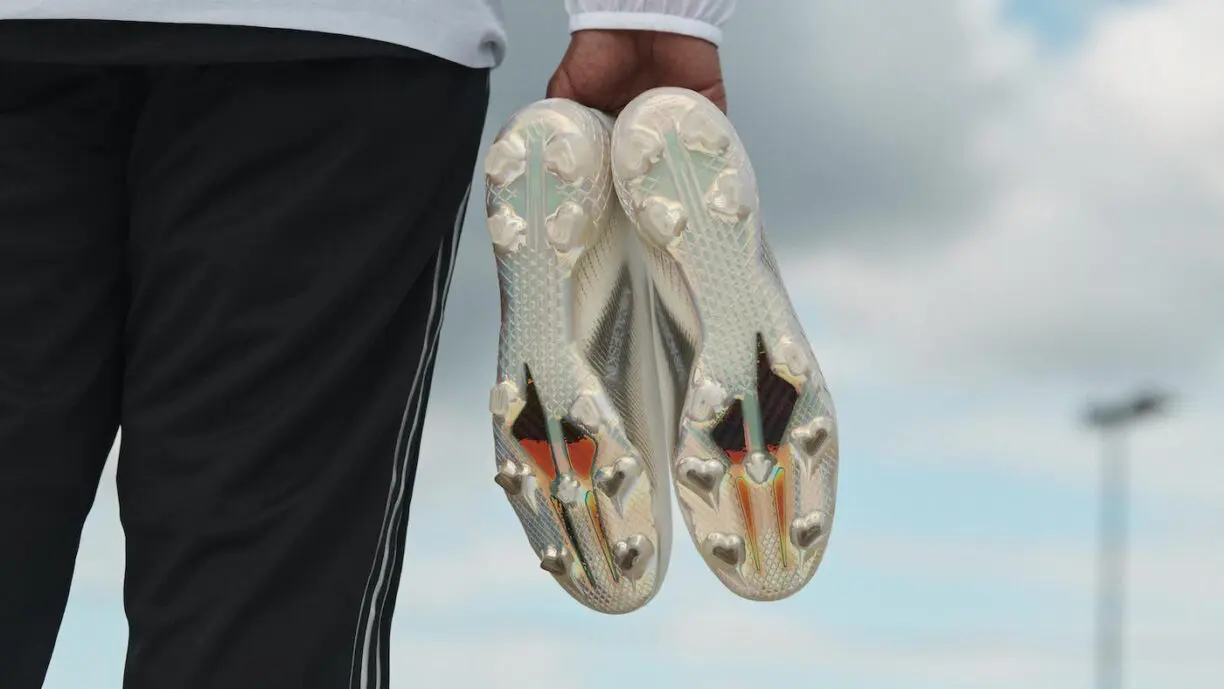 This innovation was crafted via an open source approach, and harnesses the extreme power and performance of carbon fibre but in a flexible form. X Ghosted is the first football boot available at scale with the integration of a dynamic carbon plate.
Listen to our podcast below, between Philipp Hagel (Senior Global Product Manager) and Luke Lowrey (Senior Footwear Designer) talking about the process of X Ghosted.
adidas X Ghosted (RRP €280) will be available from 1st September worldwide via adidas.com. Pre-orders will begin from August 5th at adidas.com/football_x