Last updated on October 10th, 2022 at 09:16 AM
On World Mental Health Day adidas has announced a new partnership with Calm, the world's leading mental health platform.
The two leading brands are uniting with the ambition of progressing sports performance through supporting mental wellbeing.
The partnership will kick off as a pilot in the UK and the US with adiClub members being able to redeem points to unlock Calm Premium services.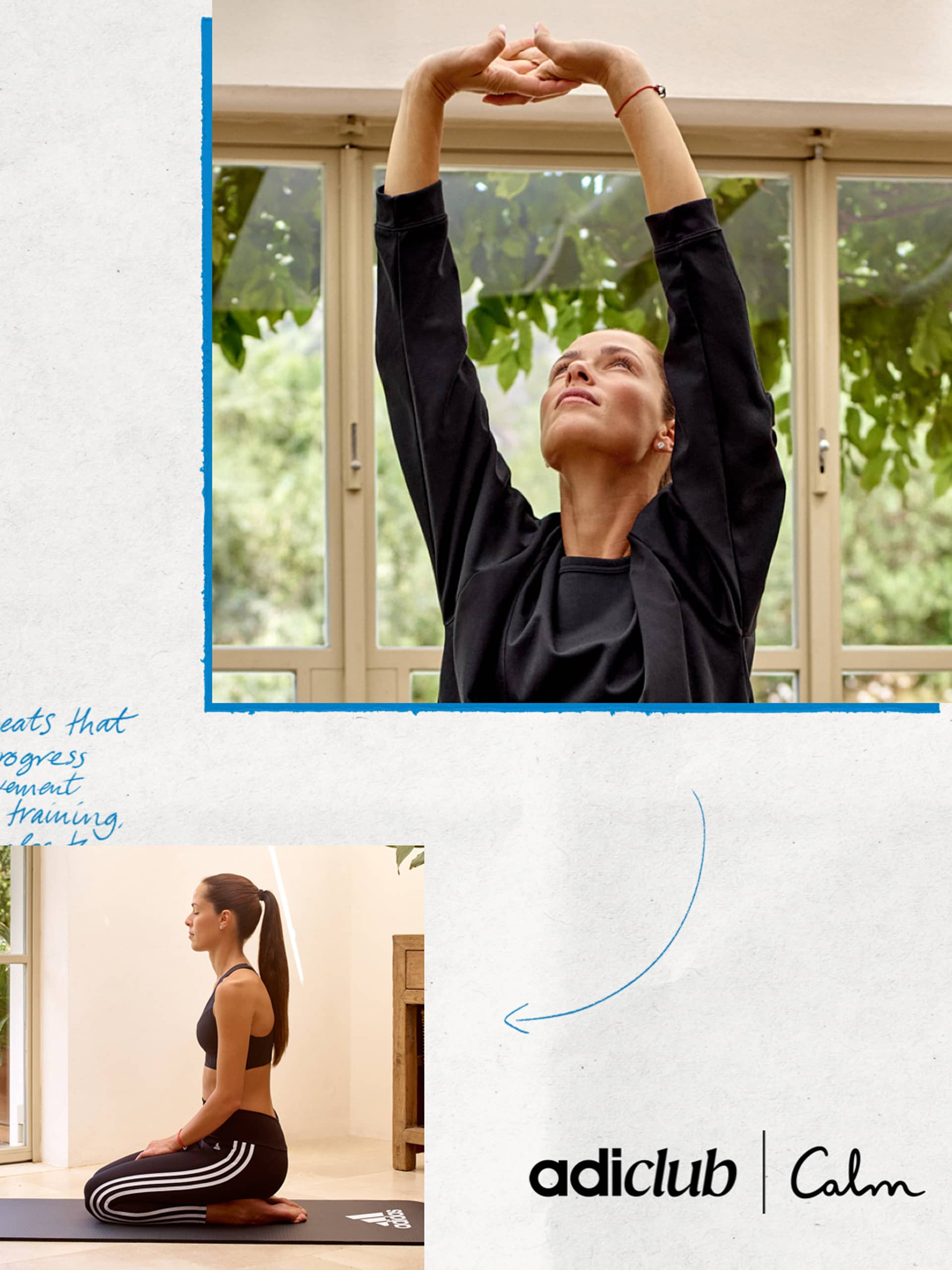 There will also be a specially tailored set of Calm created content available to all global users, curated by adidas and aligned to supporting sports performance.
The initial collaboration will be built behind the concept of 'Rest. Restore. Perform' with the practice of mindfulness and mental fitness helping to strengthen how athletes of all levels perform.
Longer term the ambition will be to explore a range of co-created, unique, and experience-based benefits for adiClub members as well as a broader integration of two brand's ecosystems.
WE ARE COMMITTED TO BRINGING OUR ADICLUB MEMBERS ACROSS THE WORLD AN UNRIVALLED EXPERIENCE OF OUR BRAND – WHETHER THAT'S THROUGH ACCESS TO OUR MOST EXCITING PRODUCTS, UNIQUE EXPERIENCES ONLY WE CAN DELIVER, OR UNLOCKING WAYS TO UPSKILL AND PROGRESS. THIS PARTNERSHIP WITH CALM PROVIDES OUR MEMBERS WITH MENTAL WELLBEING COACHING AND TRAINING THROUGH THE LENS OF SPORTS PERFORMANCE AND WE'RE EXCITED TO SEE HOW WE CAN BUILD ON THE COLLABORATION.

Scott Zalaznik, Chief Digital Officer adidas
MENTAL AND PHYSICAL WELLBEING ARE DEEPLY INTERTWINED, YET OFTEN SUPPORTED SEPARATELY. OUR PARTNERSHIP WITH ADIDAS WILL BEGIN TO BRING MENTAL AND PHYSICAL HEALTH CLOSER TOGETHER, AND WE LOOK FORWARD TO CONTINUING TO BRING THESE BENEFITS TO PROFESSIONALS AND AMATEURS ALIKE IN THE COMING YEARS.

Fergal Walker, Calm's VP Partnerships
adiClub is celebration of the people and culture that makes up adidas. The free membership program connects everyone from sneakerheads and athletes, to people who just love their weekly run. It's a club that rewards people for doing what they love: pursuing their fitness, style, and personal goals.
Become an adiClub member today, collect points and have the chance to redeem the partnership rewards. Sign up HERE if you are UK based or HERE if you are based in the US. 
Make sure you check your account section on adidas.com to activate your rewards from October 17th.