Last updated on April 2nd, 2023 at 10:34 AM
Legal expert Adam Rasul has certainly made a name for himself in criminal, celebrity and sports law over the past 18 years.
As the Founder of his own innovative law practice, he boasts a global reach and has worked with some of the biggest players in international law.
Adam's impressive track record includes landmark cases involving fraud and high-level business crime, making him a sought-after advisor in high-pressure settings.
His expertise is regularly sought by leading investigative agencies like the Serious Fraud Office and HMRC, cementing his reputation as a leading voice in the legal world.
Rasul, a highly competitive professional, shares his secrets on how he stays motivated and focused. In this demanding and high-pressure industry, Rasul prioritizes self-care to keep himself ahead of the game.
Meet the legal mastermind who has a huge history in criminal and sports law spanning over twenty years (the last ten running his own exclusively private practice), including periods with some of the largest international law firms in the world, such as DLA Piper (magic circle).
With a knack for negotiating with prosecutors, his remarkable success rate in stopping criminal proceedings before charges have been filed is nothing short of legendary in the legal circuit.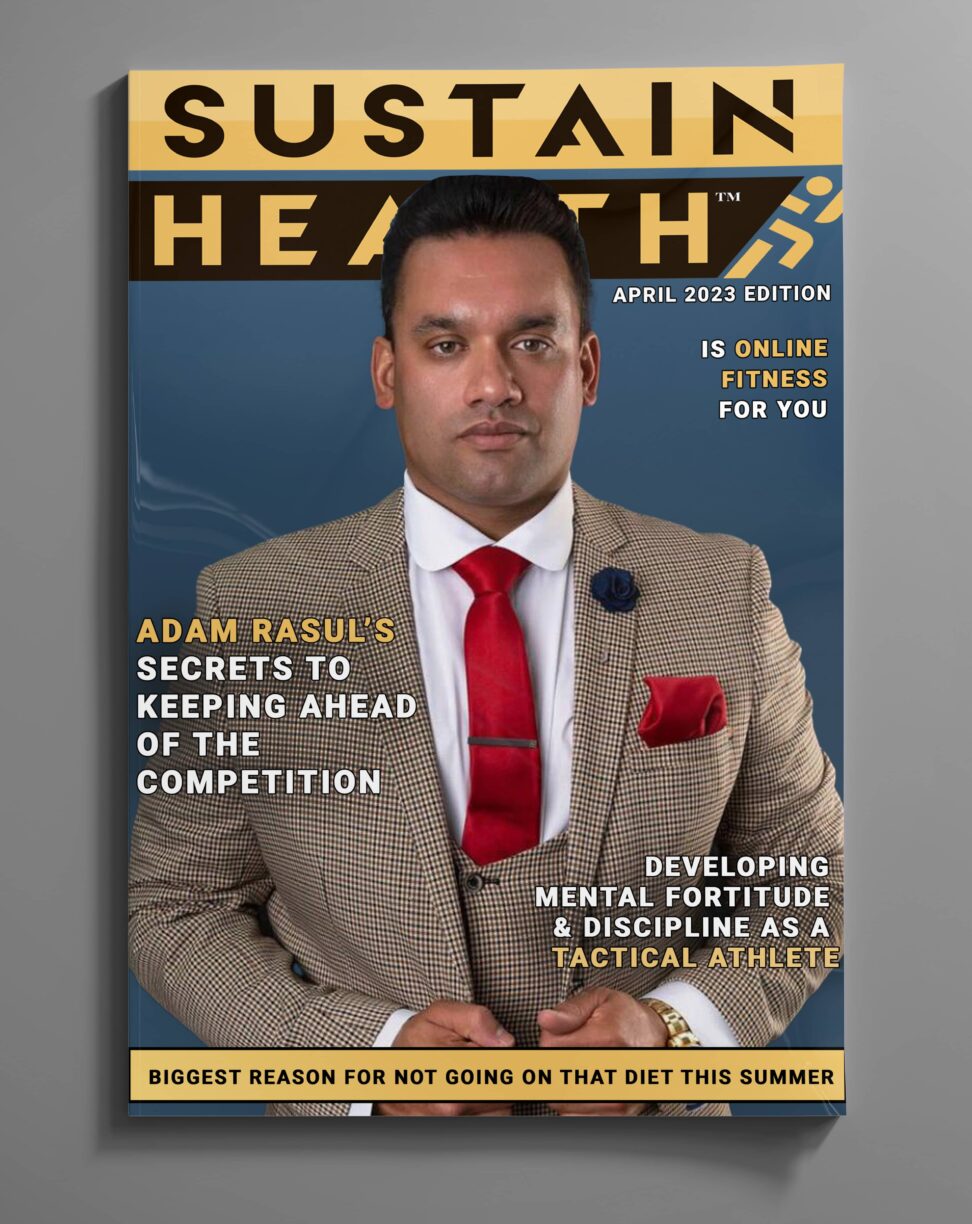 But that's only the beginning of his story…
He has now been running Holborn Adams exclusively for ten years. That is a decade in strict private practice only and pre-charge defence.
This legal virtuoso has also carved out a niche for himself in the field of professional boxing, representing world champions as their personal and legal advisor.
With a client list boasting of boxers, promoters, and hall-of-fame coaches, he is a rare breed of lawyer who has successfully navigated international boxing camps.
Truly, he is a force to be reckoned with in the worlds of law and sport. Learn from an expert on how to take care of yourself while pursuing success.
The high-flying lawyer has been currently working on the release of Tate brothers Andrew and Tristan who since our interview having now been released on house arrest thanks to the hard work and dedication of Rasul and his team.
Is there a particular expertise you have in law?
I am the pioneer of pre-charge representations. I have been preventing people from criminal charges for over a decade. I am an expert negotiator with the prosecution and have a huge success rate in stopping criminal proceedings before charge.
I also have a worldwide track record in representing world champion boxers as their personal and legal advisor on a level that I have not seen in law. from boxers, promotors and hall-of-fame coaches. I do not know any other lawyers who are in the 'camps' internationally.
What do you wish you'd known at the start of your career?
Do not attend Law functions or seminars. make your own network outside of the sector and become known
For those that don't know you, which three words would you use to describe yourself?
Law of Attraction (a philosophy suggesting that positive thoughts bring positive results into a person's life, while negative thoughts).
And for those that do know you, what's one thing that they wouldn't know about you?
I did a massive complaint against a car manufacturer that led me to a meeting with Prince William.
Is there one thing that you do/say to yourself each day before work gets underway?
I wake up ….. not many people do. so start the day grateful. Now i have kids I have their personal drawings to me on the mirror. So when I brush my teeth it makes me smile. that is all I need.
I am a very self-motivated person. with kids, i feel like superman
What's a typical day for Adam Rasul?
4 am – 5k run
6 am – Wake up with my two boys (aged 4 and 6)
7.10 – Always do school drop off and prep my kids for the day with an open 'daddy chat' and motivate them to always be happy but daddy is always here to talk to
8.00 am – coffee – oat milk flat white
8.00 am – 10.00 clear emails
11- 2 pm – train either with my s&c, Brazilian Jiu Jitsu, boxing, golf, or golf performance centre (depending on the day).
Then a recovery day – ice baths, leg massages and attending stretch for full body stretch assisted by physio
Fast for one day – good for the soul
Always get back by 5 pm, eat with my kids, read books, play, not an apple dad, have fun, board games, do arts/crafts, bathtime, cuddle up with them and then bed.
And how do you stay switched on say after a long-haul flight before a court case?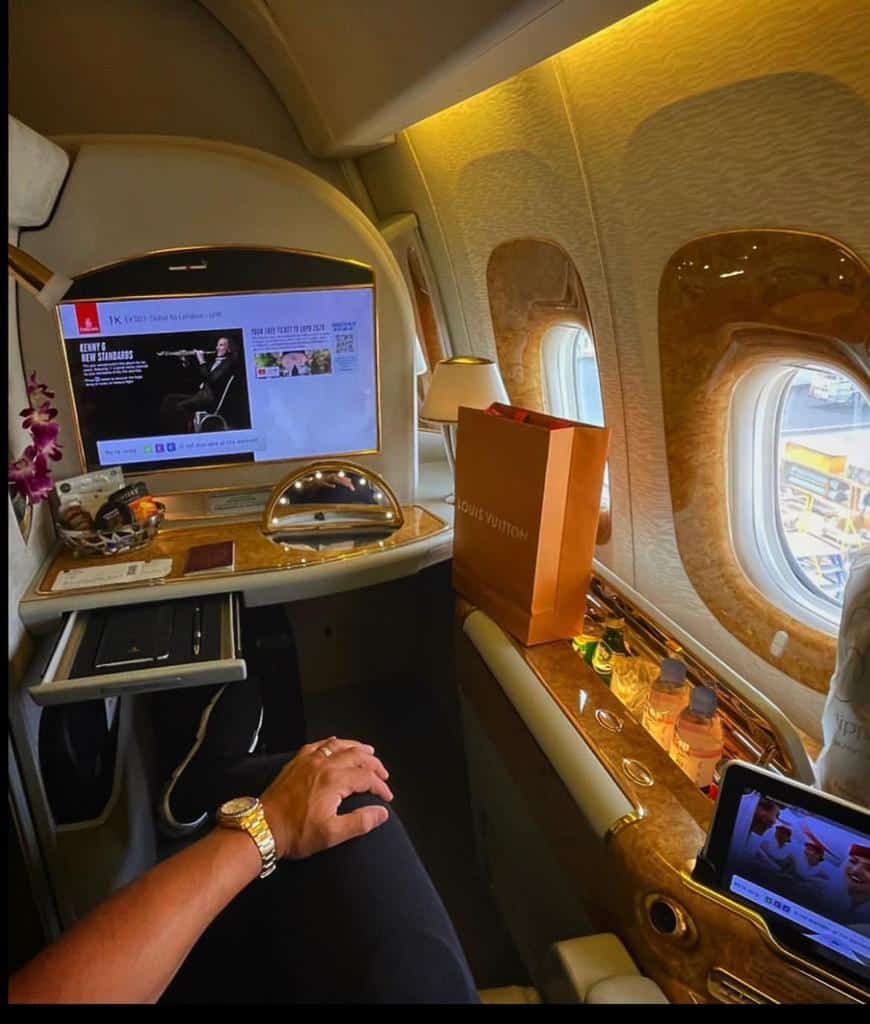 I work on some of the world's leading cases, so that is natural adrenalin. i know I am one of the world's elite lawyers so I feel very privileged to be asked to come in.
I am self-motivated, eat well, prepare well, and sleep well. Perfect preparation prevents piss-poor performance.
I get a natural buzz out of making people happy and stopping their misery first class travel does help too haha.
If you have any spare time what do you get up to?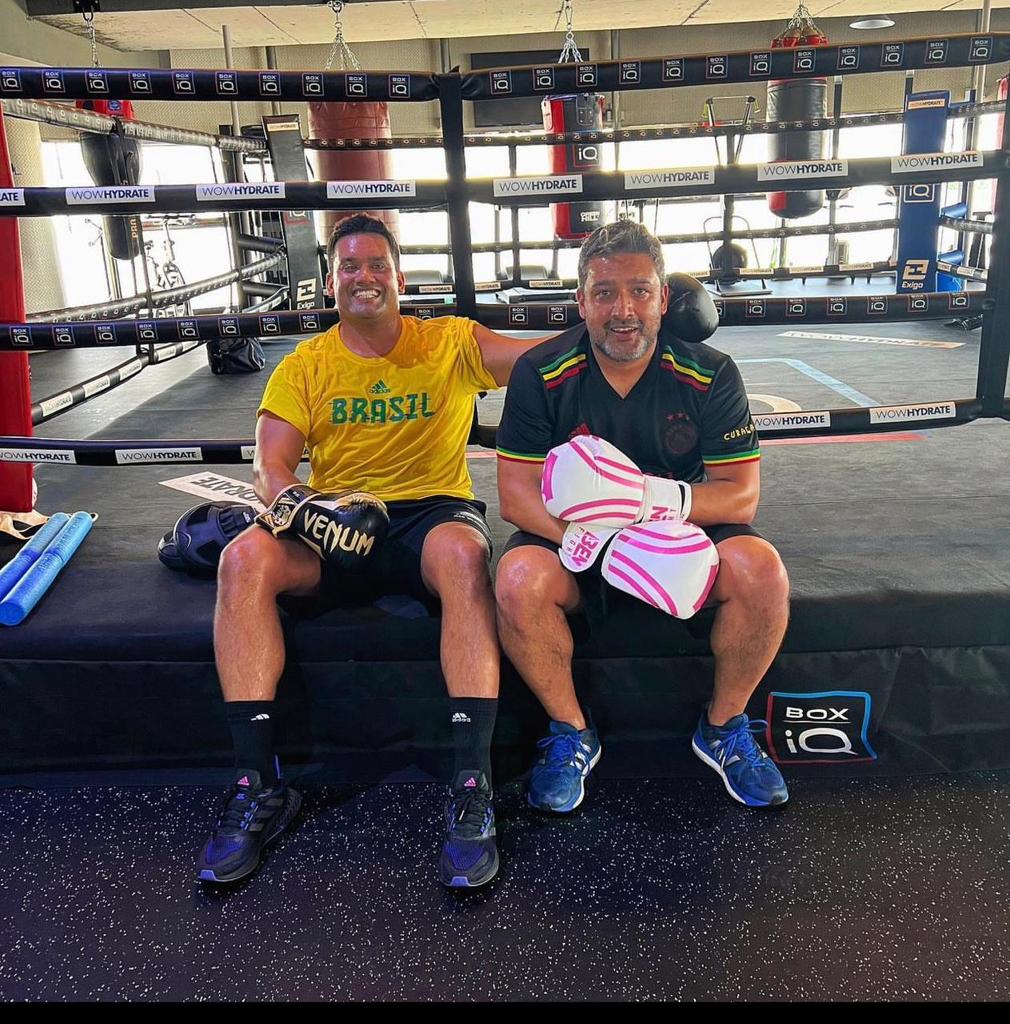 Travel / Staycations
Martial Arts And Boxing Club With My Boys
Weekends With My Wife / Sons
Beach Days. Nice Restaurants
Theme Parks
Yacht Trips
Is it difficult to keep mentally switched on during awkward cases you may be working on?
I have a job to do. no time for emotions just winning, people's lives and livelihoods depend on it. the gravitas of some of the cases makes it essential that I have complete clarity, I'm not a robot and am very aware of the emotional aspects involved. If I'm honest, a quick hour on the treadmill or punching the heavy bag helps me to refocus.
Do you think your mindset with work & exercise has helped your career?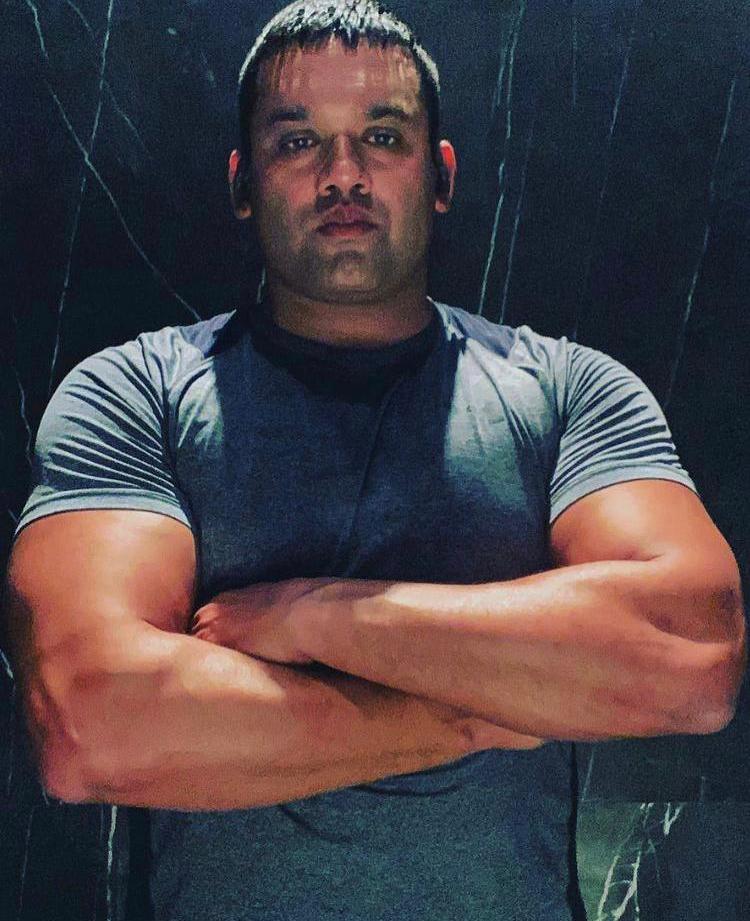 Without it I would be on the back foot, the exercise brings with it clarity which is obviously essential in my line of work.
Who do you turn to advice?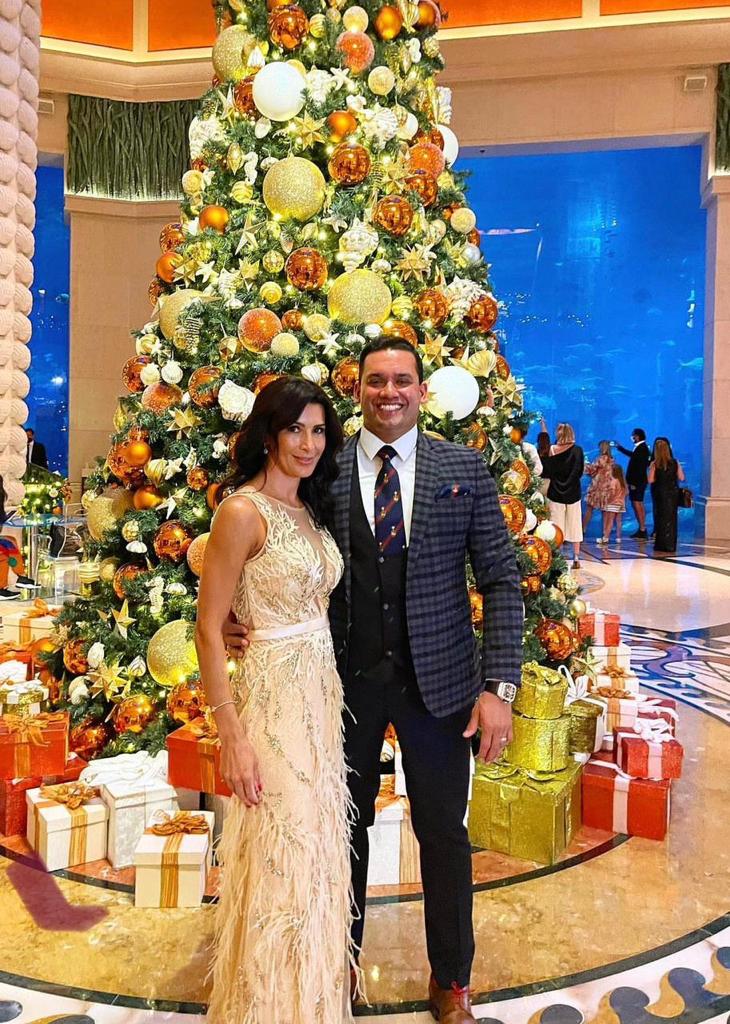 As a successful lawyer, I'm fortunate enough to have my wife on my team – not only is she my life partner, she is also the director of our firm. 
With her by my side, I truly get the best of both worlds. Additionally, I am lucky to have a small circle of close friends who are always there to lend an ear when I need to vent or bounce ideas off of someone. It's a beautiful thing to have such a strong support system, both professionally and personally.
As a youngster you had a promising career possibly in sport, playing rugby for Rochdale Rugby Club and continuing that at university as well as American Football what made you switch to Law?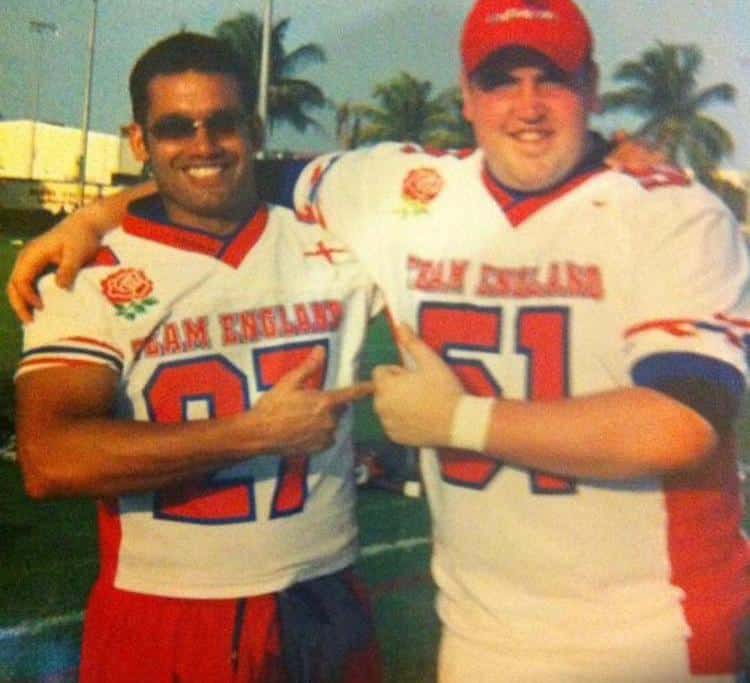 I have always loved sport and the mentality behind it, I was also lucky to be naturally powerful so rugby and American Football were designed for me, however, sport was an experience and law would be my passion. The two then dovetailed. 
You look in great shape, do you workout daily or play a sport?
One rest day only but proper recovery, ice baths/ sauna, stretch studio and leg massage machine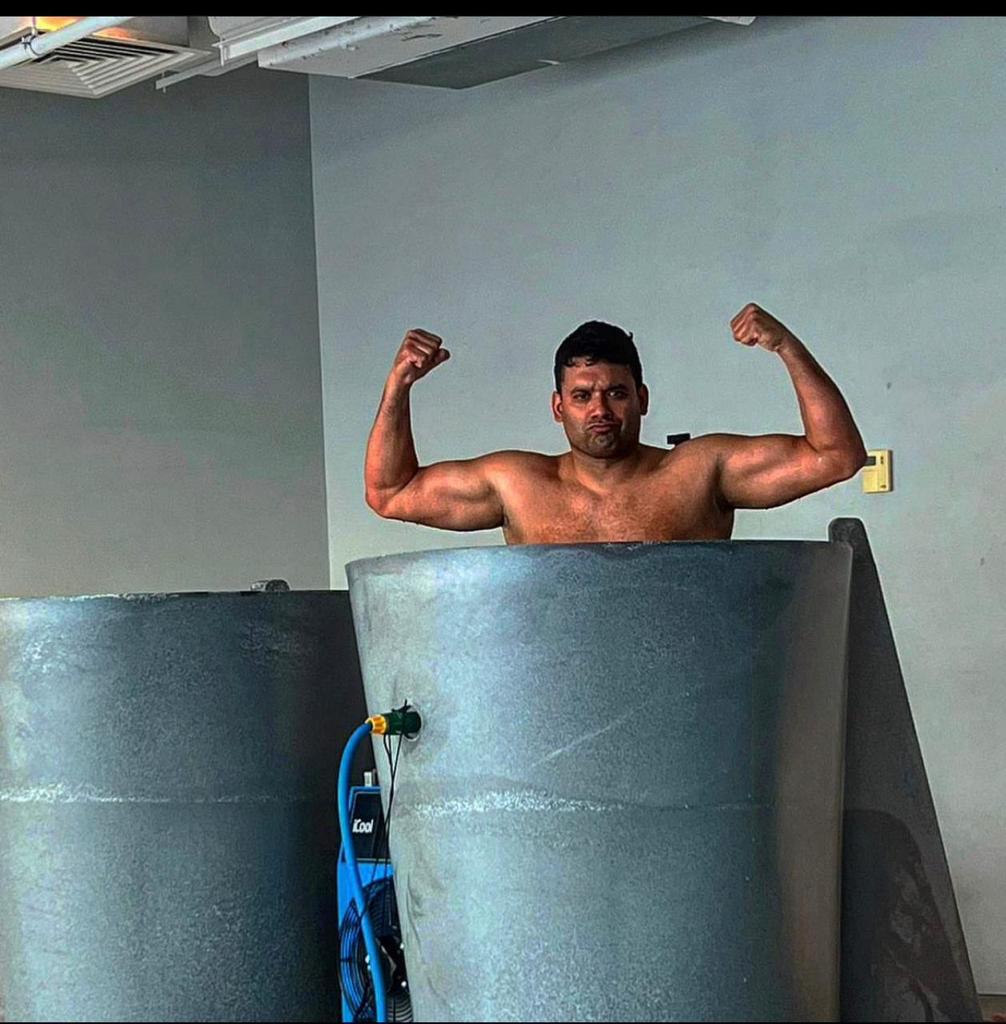 How often do you train?
Six times a week, and as an individual who battled through COVID Pneumonia and faced a truly daunting experience, I can honestly say that it was a major eye-opener.
I remember struggling to make it halfway up the stairs without having to stop and take a breath, which was a truly humbling experience.
Knowing that my loved ones could lose me at any moment was the driving force behind my determination to regain my strength and vitality.
Through a combination of mental and physical focus, I've managed to emerge from this experience stronger than ever before, with a newfound appreciation for my health and the support of my family.
You now mentor young people and up-and-coming entrepreneurs, what was the idea behind this?
Schools do not teach this. it is my job to show them how and give back. I am very charitable with my time and finances. leaving a legacy is more important than watches and cars
Who inspired or inspires you?
As I reflect on my life journey, I cannot help but credit my success to the unwavering support, guidance, and love of my father.
His wisdom and encouragement have been pivotal to both me and my brother, and I truly believe that he is the reason we have achieved our dreams.
And yet, I cannot forget the strength and determination of my mother, who picked up the pieces and held our family together after my father's passing. As they say, behind every great man is an even greater woman.
What would you like to be remembered for?
As a legal expert, I have seen countless firms come and go over the years. So the story of a Super Dad who built a law firm that has lasted for hundreds of years to come, producing successful lawyers, and has provided for many families would be fantastic.
And finally, what are your plans for the future?
As an expert in the business world, I am committed to showcasing the future of my firm at the top table.
But my dedication to success doesn't stop there – I also prioritize my physical fitness and maintaining a healthy work-life balance as a father.
When it comes to investing, I'm always on the lookout for exciting new start-ups that bring joy to the world. But perhaps most importantly, I believe in giving back through charitable endeavours, whether it's organizing charity boxing nights or providing financial support for those in need.
At the end of the day, I know that my success will be measured not just by my wealth, but by the good that I do in this world.
To find out more regarding Adam and his company's work head over to the Holborn Adams website.