Xhuljo Vrenozi is an Albanian professional boxer with multiple Gold & Silver medal wins under his belt. He has secured victories against a slew of fighters globally, including experienced Italian boxer Dario Vangel (with a 2-0 win to Xhuljo).
Vrenozi won Gold & Silver Medals over two Memorial Vllaznia tournaments, competing against the best boxers of the time, including Sharbaz from Kazakhstan 5-1 and Mongolian Olympic medal winner Uranchimegiin Mönkh-Erdene 9-0 in the final. Xhuljo Vrenozi was voted the best boxer of the tournament.
As an amateur, Vrenozi had 130 fights, winning 119, including securing a gold medal at the Golden Gong tournament in Macedonia. He holds an amateur record of 119-9-2.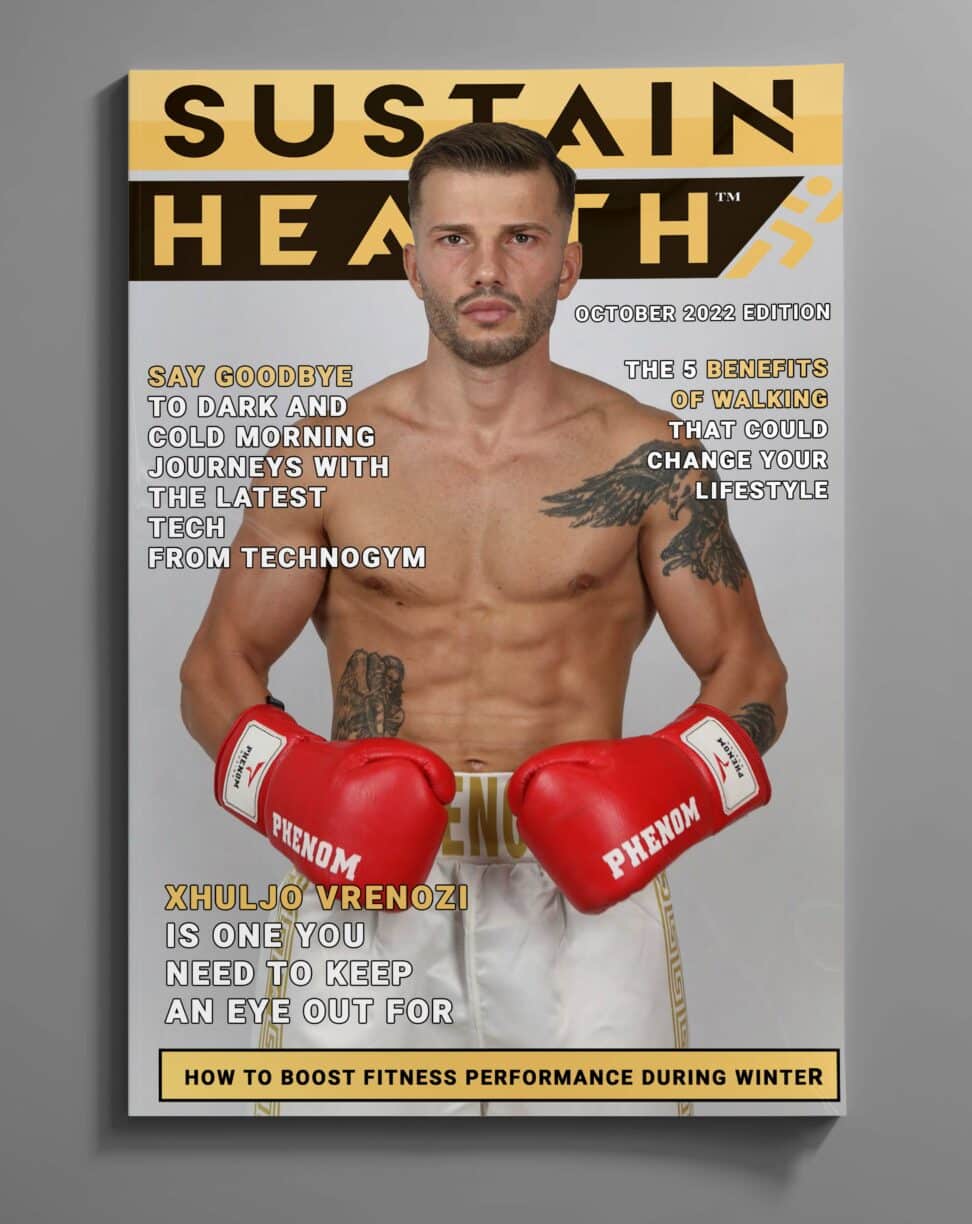 He was an integral part of the Albanian National Team – participating in the EUBC & AIBA World competitions, European Boxing Qualifying Olympic Tournament 2012 and Amateur World Boxing Championship 2011 – Lightweight.
Vrenozi began boxing aged 11 in Fier, Albania, representing the Apollonia Boxing Club. Following his amateur victories, he started his professional boxing career in Piacenza, Italy.
Since then, his career has progressed from strength to strength. Competing in 22 Worldwide professional fights and squaring up powerfully against high-calibre opponents – he ranks 200 in the world out of 2000 boxers in the weight super welter 69 kg, with a professional record to date of 18-4-0.
Xhuljo Vrenozi's self-assured talent and appetite for success continue to rise, ensuring he's One to Watch for all discerning fans of the sport.
It's with this that I wanted to find out a bit more about what drives Xhuljo and what fans of his can expect to see more to come from him in the coming months.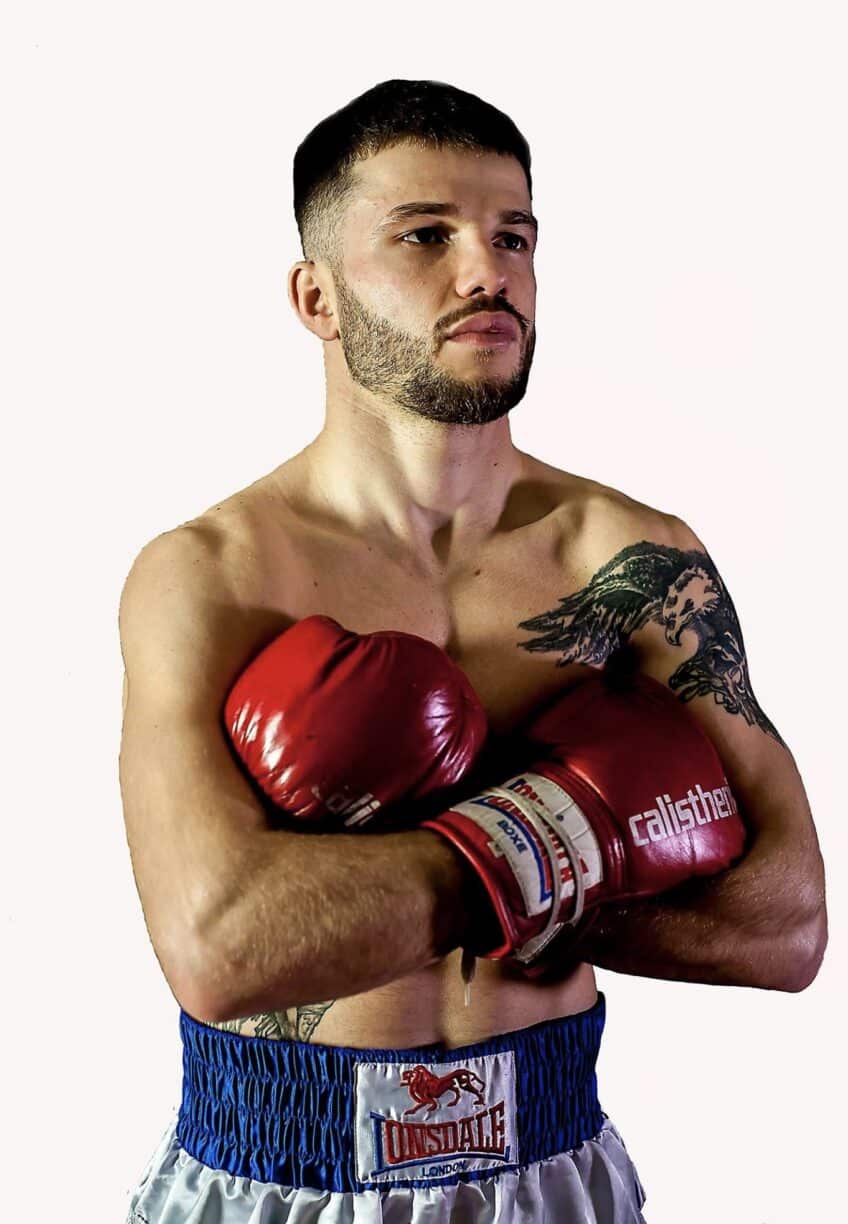 Thank you for taking time out of your training schedule to talk with me, so can you tell me who is Xhuljo Vrenozi outside of boxing?
My name is Xhuljo Vrenozi its difficult to say in English but in a universal language, it is Giulio Vrenozi, outside of boxing I have always been a normal person, married to my beautiful wife, I graduated from the University of Sports Tirana, I have also had some ups and downs in the beautiful road that we call life, but I'm always fighting, surviving and I come back stronger. Like in boxing it's all Me vs Me! 
How did you get into boxing?
The boxing gym at the time was very close to my house and my first cousin invited me to go with him there after a month my cousin left the gym, and I stayed. 
Who was your boxing hero growing up and why?
I had grown up with Mike Tyson's videos, and in my country was impressed by him.
What is your technical preparation like before a fight?
Usually, I start my training camp 6-8 weeks before a fight, during the camp we separate the training into conditional training & technical training. 
How do you prepare yourself mentally before, during and after a fight?
Myself and my team start to study the opponent and after we work on the bases of that, after the fight we understand the mistakes and also try to not make them again in the future 
What's a typical day's nutrition for you?
For a good session of training, I need a lot of carbohydrates and proteins, I try to eat clean, locally best meat I like to eat heart and liver. Food is very important. We are what we eat! 
Do you have a favourite playlist whilst training?
Yes sure, some ACDC THUNDER, METALLICA, BON JOVI, and sometimes LEONARD COHEN haha.
Where do you see yourself against current Welterweights?
Behind their back! Very close!
What should fans expect to see from you when you fight?
A guaranteed spectacle, courage, action, smooth movements, I'm about to take over.
Do you have a message for your supporters?
Aim for the moon. If I miss I'll land among the stars. 
Thanks to all my supporters, I will not disappoint 
See you soon in action