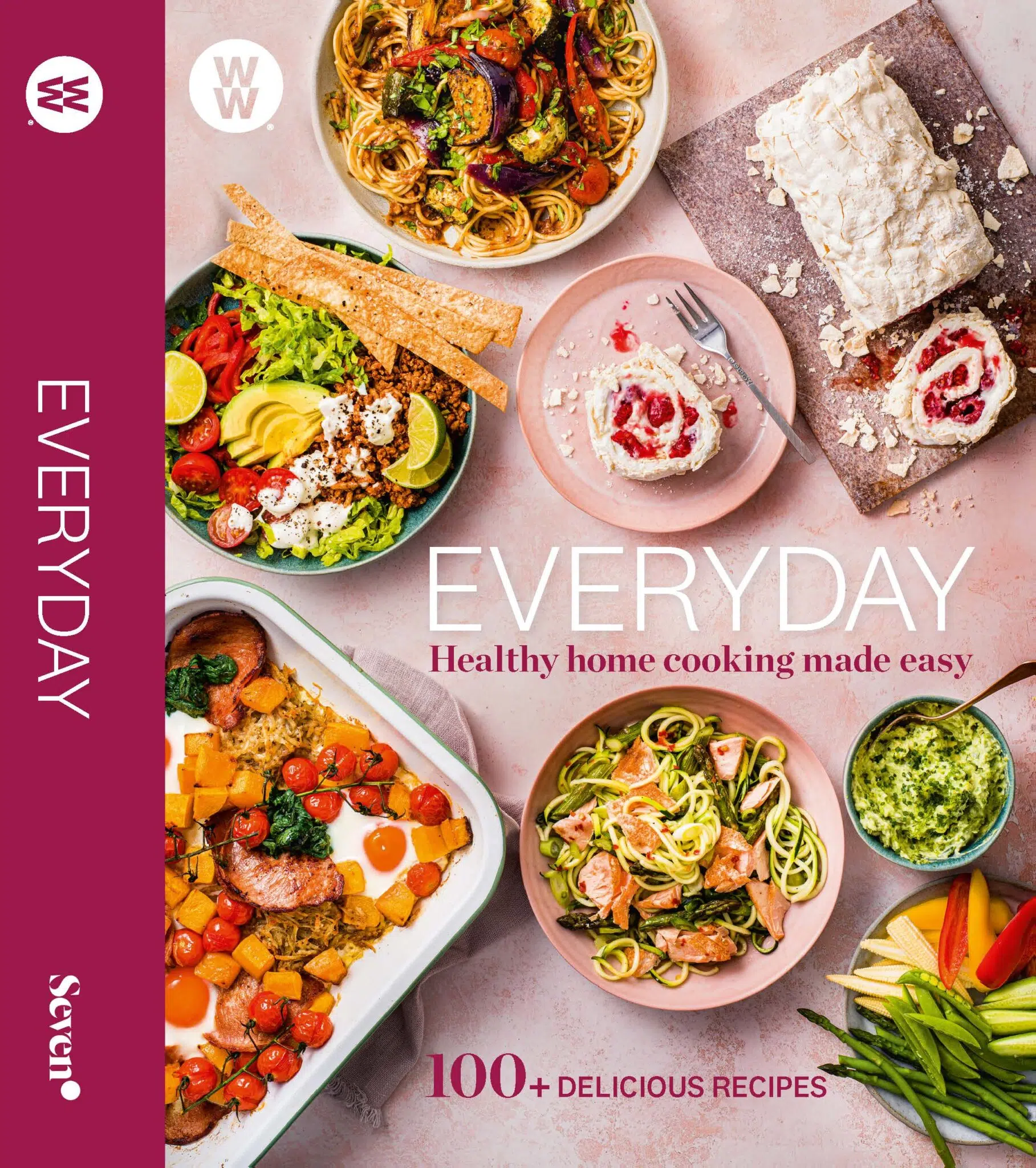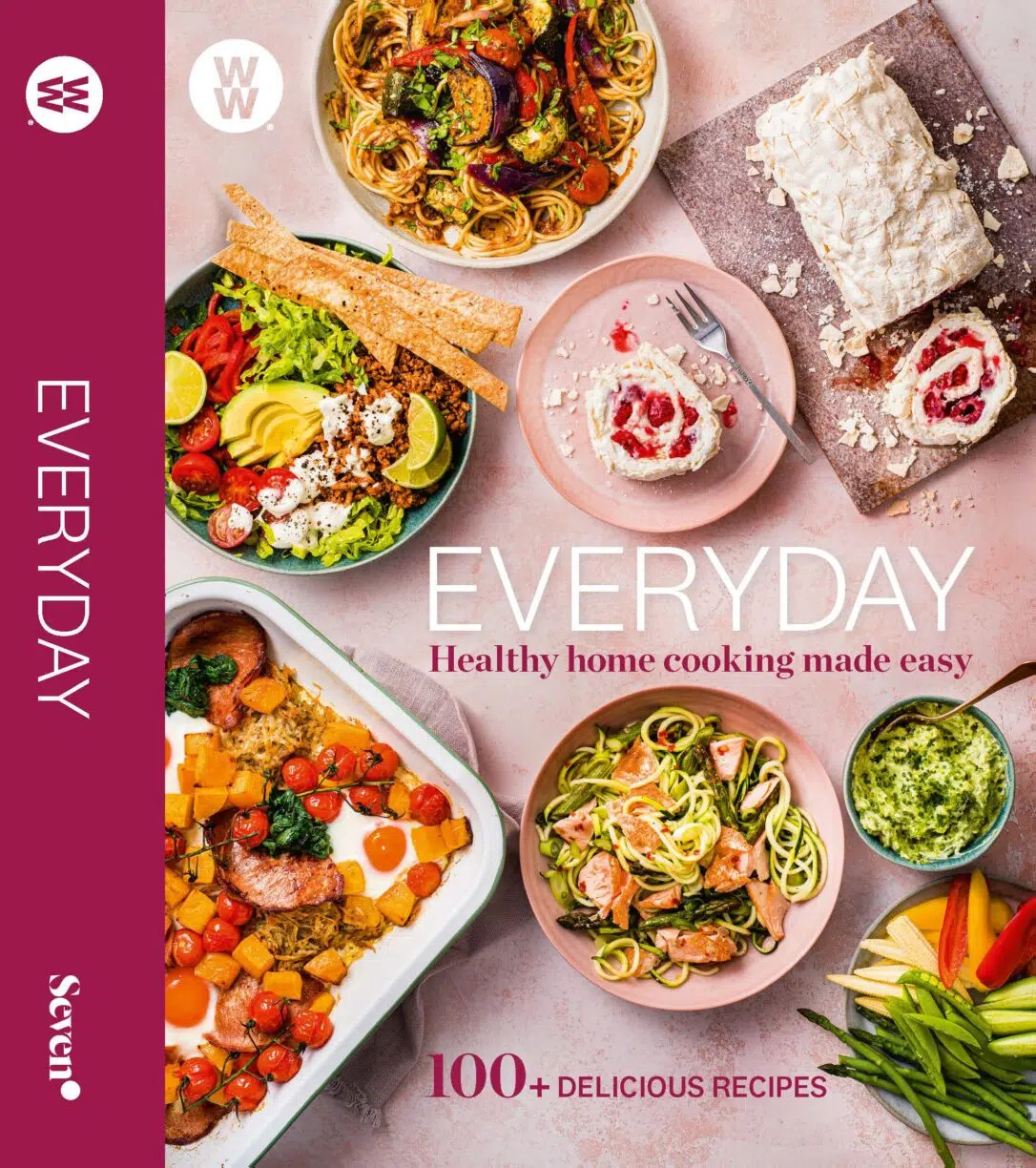 WW is launching its brand new "Everyday" cookbook with over 100 delicious and healthy new recipes formulated for its innovative new WW 'PersonalPoints' programme which offers a tailored, personalised programme to each individual member.
No two plans are alike and nothing is off-limits, you simply enjoy the foods you love to eat! 
With the new WW PersonalPoints programme, members simply scan the QR code on each recipe to see the PersonalPoints value unique to them.
Here's a sneak peek of the tasty treats inside:
Breakfasts:

Avocado banana bread (pg 22): This batch recipe loaf has a plenty of delicious flavour, and the avocado and banana help keep it moist and fresh. Check out the Avocado banana bread French toast recipe as well (pg 26)
Besan ka puda (pg 32): These savoury pancakes are a popular breakfast dish in India. they're made with chickpea flour and packed with plenty of delicious vegetables and fresh herbs
Vegan:

Sticky hoisin tofu wraps (pg 78): These amazing vegan wraps are filled with sticky fried chinese-style tofu and zingy quick-pickled cucumber
Veggie gumbo (pg 94): Okra helps bulk out this delicious spicy veggie take on the Southern American classic
Vegetarian:

Kimchi fried rice (pg 80): This veggie fried rice is a meal in itself. This version uses lentil rice and the kimchi adds a wonderful savoury, spicy, and tangy flavour
Lentil burgers with yogurt-feta sauce (pg 98): Another great batch cooking recipe, these tasty burgers make a great lunchtime treat
Meat:

Turkey Milanese salad (pg 102): Crumbed turkey steaks are baked until crisp, then served on top of a garden salad with Parmesan in this classic Italian style dish
Teriyaki steak & aubergine skewers (pg 164): Aubergine is a great addition to these Japanese-style skewers – it complements the beef perfectly and soaks up all the delicious flavours of the marinade
Seafood:

Caribbean prawn curry (pg 132): Sweet potato adds colour and flavour to this tasty prawn curry, and also helps to thicken the sauce – perfect for a quick and simple mid-week dinner
Sesame salmon courgetti bowl (pg 146): Batch-cooked salmon and asparagus are combine with a gingery dressing and fresh courgetti for a fuss-free, mouthwatering meal
Snacks:

Air-fryer coconut prawns (pg 54): Super-crunchy on the outside and succulent on the inside, these easy-to-make prawns make a great Christmas appetiser
Carrot & coriander fritters (pg 58): These veggie fritters are baked in the oven to save time and mess, and reduce the need for oil
Cajun sweet potato crisps (pg 68): Make yourself the ultimate savoury snack: sweet potato crisps. These crunchy, golden rounds roasted in a fiery spiced oil are easier than you might think
Desserts:

Raspberry ripple roulade (pg 184): This meringue based dessert really has the wow factor. It takes a little time and effort, but it's well worth it!
Malt ball cheesecake tart (pg 190): This irresistible no-bake cheesecake is so simple to put together and makes a great dessert for a party or special occasion meal.
The WW Everyday cookbook is available from 14 December April from ww.com/uk/shop, RRP £14.99