Last updated on July 16th, 2020 at 06:28 PM
By David Saunders, Health Editor | UPDATED: 08:28, 26 June 2020
NOVELTEA and The Florist have held the World's highest afternoon tea party on Scafell Pike to challenge the norm with how the time-worn tradition can be enjoyed. In a bid to inject the spirit of adventure into the British staple, the two brands served high tea at the 978m summit to showcase their attitude towards creating more memorable high tea experiences.
The very British tradition of afternoon tea was taken to dizzying new heights on Monday, after the world's highest high tea took place on the summit of Scafell Pike, England's tallest mountain. [Ahead of afternoon tea week].
The 978m ascent surpasses the current record held by the Burj Khalifa on the 122ndfloor at 584.5m.
Hosted by alcoholic tea brand NOVELTEA, and bar & restaurant chain The Florist, the pair set out to launch The Florist's new high tea menu in a bid to challenge the norm for the way traditional British afternoon tea is served,while beating the current world record.
On the summit, NOVELTEA and The Florist treated hikers on the hill to high tea inspired by Ikebana, the Japanese art of flower arranging amongst the spectacular mountain-top views in a once-in-a-lifetime experience. The selection of beautifully-presented dishes including bao buns, sushi and Nutella doughnuts, whilst sipping from the NOVELTEA alcoholic tea menu, consisting of tea blended with either rum, gin or whisky.
The afternoon tea trend is experiencing a shift away from the British tradition of sweet pastries and cucumber sandwiches, as consumers become more experiential with their choice of menu and the environment with where it is served; this has led to a new joint collaboration between NOVELTEA and The Florist who will be serving Japanese inspired savoury dishes alongside alcoholic tea.
NOVELTEA Managing Director Vincent Efferoth Said: "As the world's first infused alcoholic tea, we're delighted to have celebrated the timeless British concept of afternoon tea with a unique adventurous twist. Partnering with a brand who seek new experiences such as The Florist was an ideal opportunity."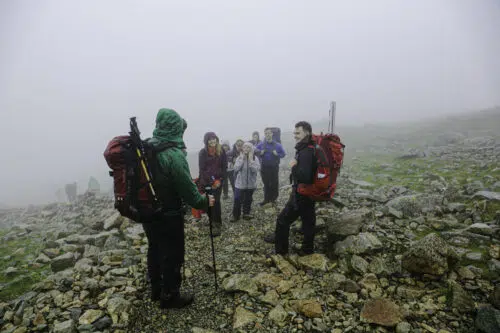 Lauren Allen-Maher Group Brand Manager of The Florist Said: "The Florist's food and cocktail menus are inspired by three key styles of floristry; Ikebana, Modern Contemporary and English Garden, so we're excited to offer our guests a contemporary, floral twist to the traditional occasion of High Tea."
The world's highest high tea coincides with The Florist's new High Tea offering across their venues, which fittingly launches during National Afternoon Tea Week.
---