THE UK's leading provider of non-peroxide natural teeth whitening products has launched an attack on the traditional dental market with a ground breaking toothpaste.
Whites Beaconsfield has unveiled the every day whitening toothpaste as the pandemic continues to create massive demand for dental beauty products.
The specially formulated toothpaste whitens, detoxes the mouth, dissolves stains, kills bad breath, removes plaque and remineralises teeth.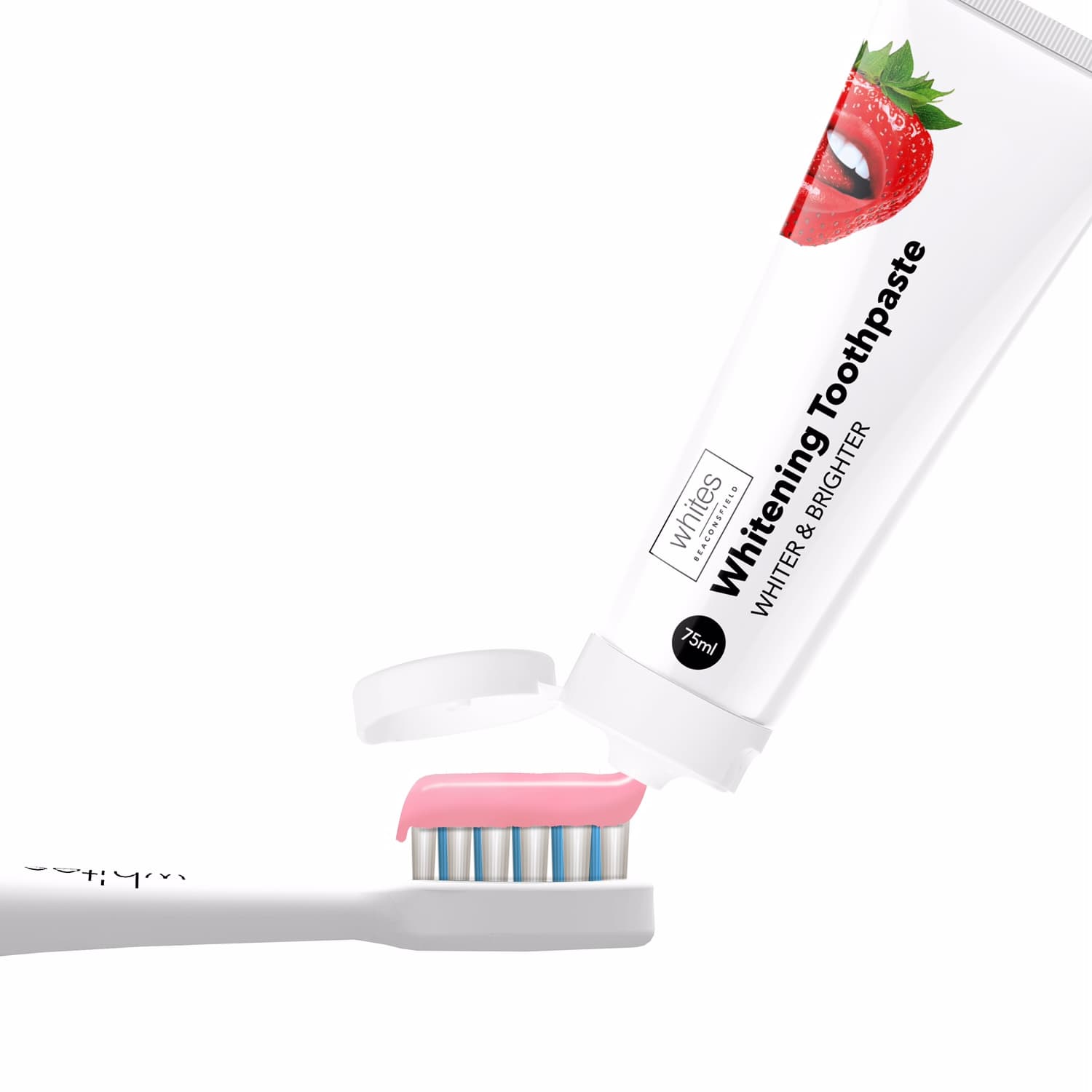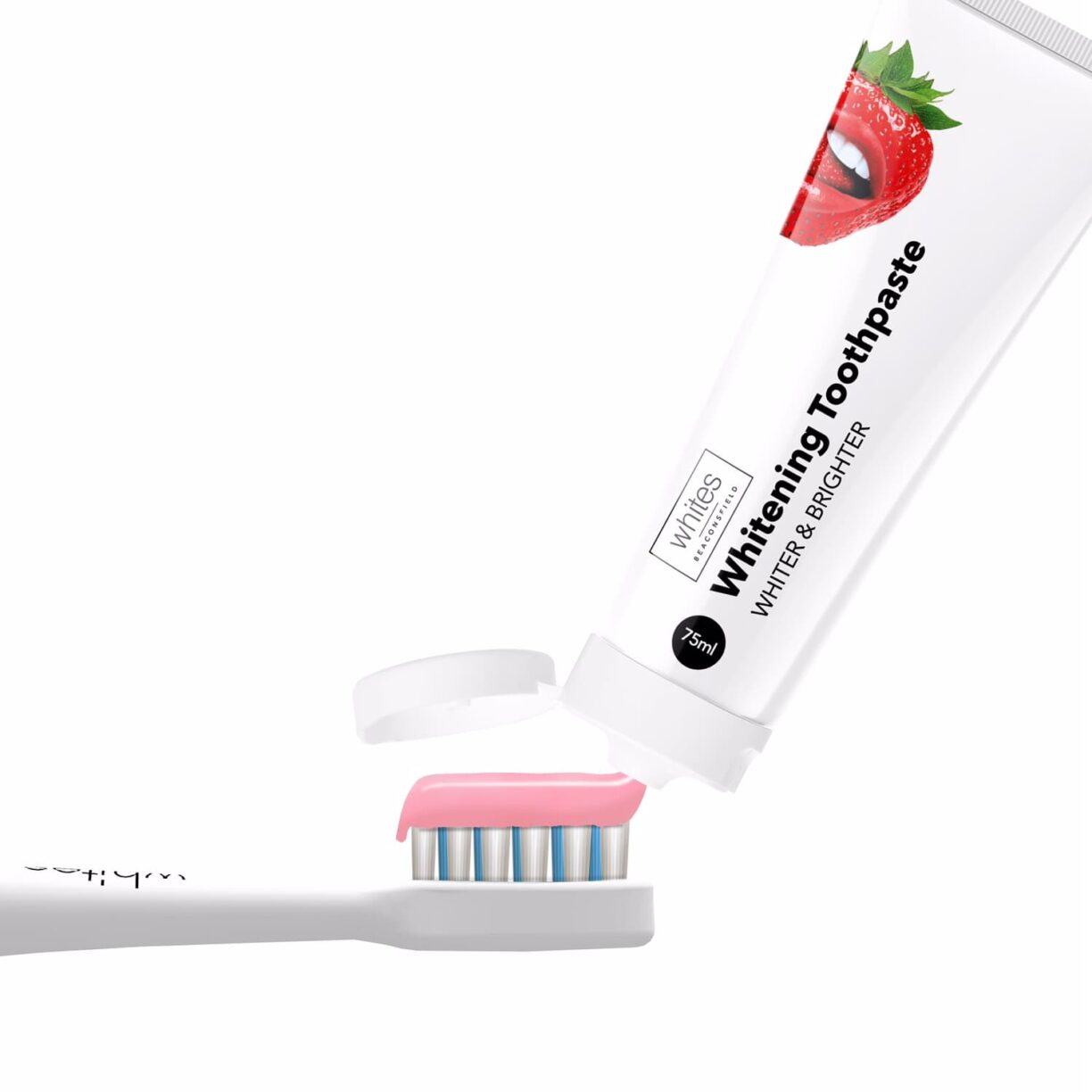 The convenient and easy to use toothpaste is also both vegan and cruelty friendly.
The launch of the strawberry mint flavoured toothpaste is the first time Whites Beaconsfield has specifically targeted the traditional toothpaste market and is the first of many as the company expands globally.
The entrepreneurial brothers Ollie and Toby Brittan behind Whites Beaconsfield have spent the last year disrupting the cosy teeth whitening industry with low priced, high quality products.
The Whites Beaconsfield story is quite remarkable. It was founded at the end of 2019 by brothers Ollie and Toby Brittan who are just 27 and 28 respectively with their best friend Tom Jansons, 28.
At the start of the pandemic they had just £350 and in twelve months they made £4million. By June 2021 their monthly sales topped £500,000 with a year two forecast of £10,000 annual sales. The brothers have also been shortlisted for the highly prestigious Entrepreneur of the Year awards.
Ollie said: "After twelve months of messages from our customers seven days a week asking when we are releasing our own toothpaste I am delighted to be able to finally launch this product.
We have spent hours and hours researching and developing the best possible formula and flavour for our whitening toothpaste and am proud to say I believe ours is the best in the market. With such a huge demand for beauty products it is our duty to provide the best possible service for our customers at the most affordable price point, we love putting smiles on peoples faces!"
Toby said: "It is an incredibly exciting time for us as a business currently. The launch of our toothpaste marks the first of six new products we have been developing over the last 6-12 months which is a key element within our growth strategy. The initial feedback has been incredible and it is a product we are extremely proud of."
Dr Ali Hussain, an NHS and private dentist, said: "What Whites Beaconsfield have created with this toothpaste is truly impressive.
To be able to combine the perfect balance between whitening results, consistency and flavour is something which is harder than you'd imagine with a toothpaste but they've got it absolutely spot on!"
He added: I love how the Whites Beaconsfield products all contain natural products and ingredients and ingredients that help brighten people's smiles as well as strengthen their teeth.
Peroxide based whitening gels can cause irritation to the gums they can cause sensitivity during the whitening process especially if they're done incorrectly.
So, using a non peroxide such as the Whites beaconsfield formula you eliminate that risk but still get the end result of a brightened smile. So overall it's a gentler way to brighten your smile.
My personal experience with the new formula has been positive. I'm happy with the results that I achieved and I would highly recommend it."
Whites Beaconsfield specialise in non-peroxide teeth whitening kits that ​can show results after just ten minutes and range in price from £9.99 to £114.99.
The products vary from single items to ultimate teeth whitening kits (full product range www.whitesbeaconsfield.co.uk) and top of the range electric toothbrushes.
The extensively researched natural, vegan friendly oral care products are guaranteed to give cleaner teeth and a sparkly smile, naturally.
The non-peroxide alternative has been very successful because of the low cost convenient products which give great money back guarantee results without the use of peroxide.
Toothpaste website link – https://whitesbeaconsfield.co.uk/