Last updated on April 12th, 2023 at 04:10 PM
With the TCS London Marathon approaching on Sunday 23rd April, The Westin London City invites London Marathon-goers to discover a runner's paradise in the heart of the capital.
Ideally located right next to the race path and with Westin hotels now a member of Abbott World Marathon Majors, the riverside hotel will offer guests everything they need throughout the weekend – from pre-marathon stretching classes to complimentary post-finish line bubbles and luxurious spa treatments, plus extra special perks for esteemed Six Star Finishers.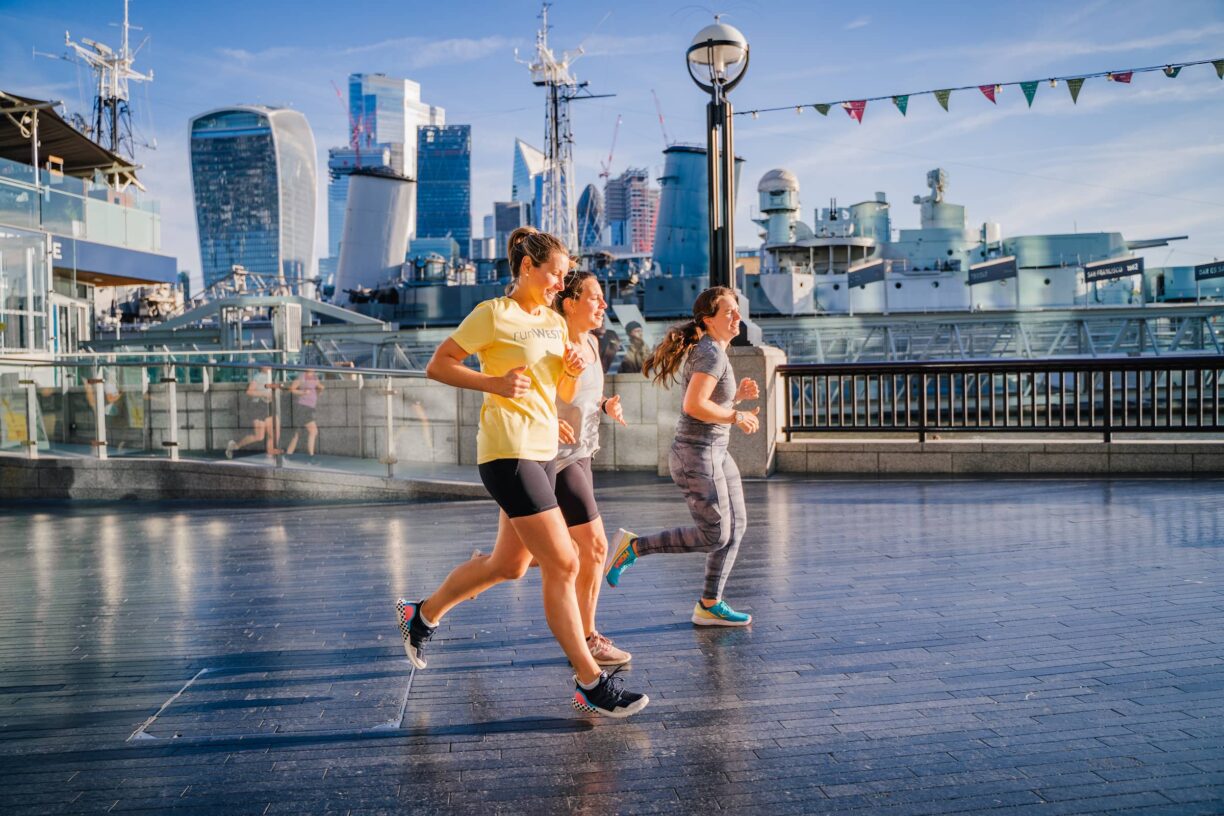 Start prepping early
Get those last-minute training sessions in with an invigorating evening of stretching, mobility and running on 12th April at 6 pm.
The evening will start with a 5k run hosted by running guru and influencer Charlie Watson (@therunnerbeans), followed by a stretch and mobility workshop hosted by personal trainer and pilates pro Jo-Leigh Morris.
Charlie's run will take attendees through the streets of London, followed by Jo's class which will loosen up muscles, lower heart rate, blood pressure, regulate blood flow and reset the body – just what pre-marathon runners will need. Guests can then refuel with an Eat Well snack pack, specially crafted with nutrition and wellbeing in mind by The Westin London City's head chef. Tickets are £15 and bookable now through Eventbrite.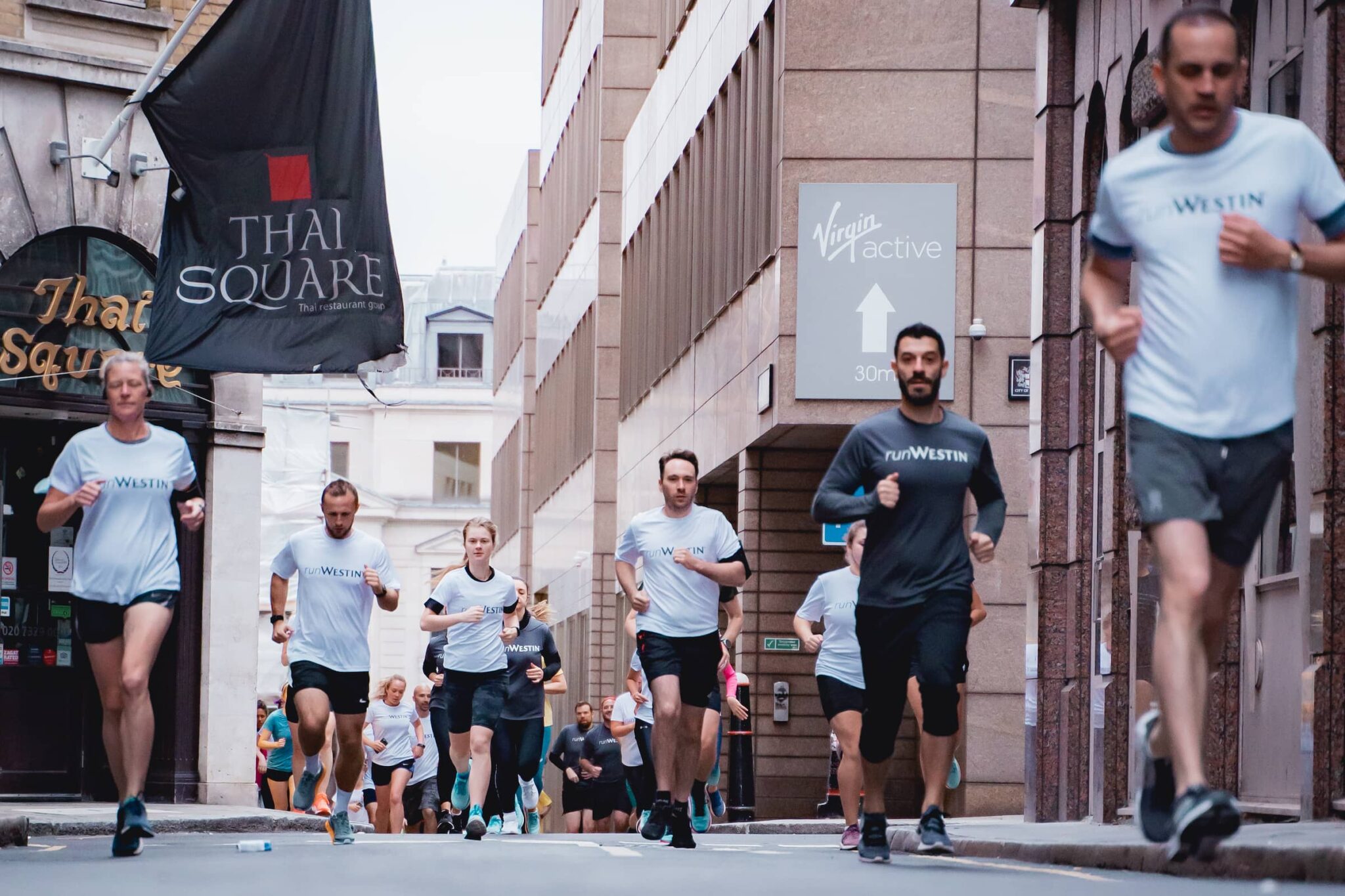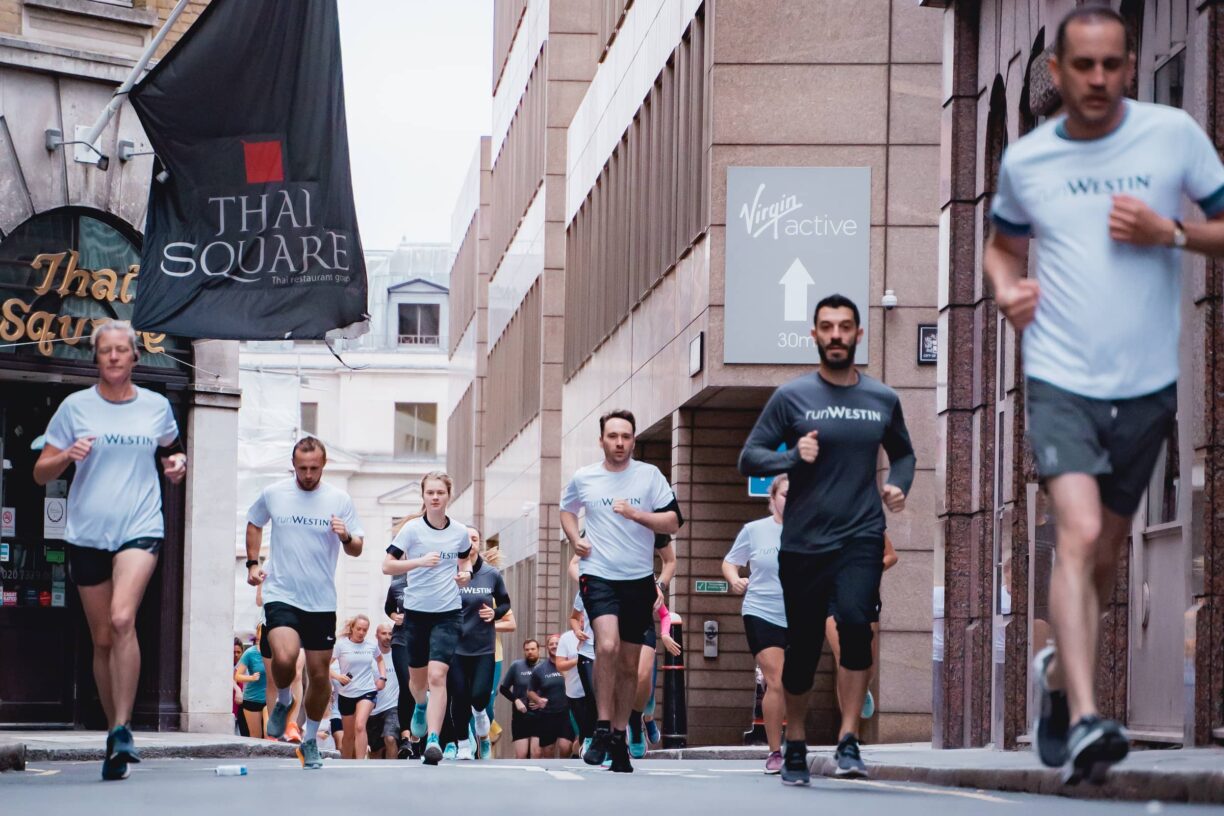 Stretch it out
As the big race comes closer, The Westin London City hotel guests can enjoy a soft yoga and stretching class on Saturday 22nd April with Westin partner Bala, which will bring strength and relaxation to runners and ensure a serene night's sleep.
Guests are also able to take part in the Westin's Gear Lending Programme, in which they can hire kits from Bala and Hyperice – featuring the latest high-tech recovery and total body strength training equipment. Recovery Concierges will be on hand to provide best-in-class recovery tips and guide guests through making the most of the kits.
Pre-marathon fuel up
Approaching the night before the marathon, runners know that carbs are the all important priority.  To support runners and settle them for the evening, the hotel is hosting a pasta feast on Saturday 22nd April, allowing guests to enjoy unlimited pasta of their choosing for just £19.95 in hotel restaurant Mosaic.
All marathon runners booked into The Westin London City on the night before the race (Saturday 22nd April) will receive a personalised package in their room, including everything they need to prep for the following day – including protein snacks, a small towel and stretching bands. 
The Westin Marathon Zone
As part of a global Westin initiative, the brand is gearing up for complimentary wellness experiences during AbbottWMM weekends, for everyone from Westin hotel guests to local runners and their support teams. The Westin Marathon Zone will serve as the heart of the marathon weekend happenings, offering:
Curated itineraries, featuring the latest and greatest in the city, will be available for guests to make the most of the destination on marathon weekends
For supporters, a poster-designing station will be available to create celebratory signage for their loved one as well as branded pom poms and cowbells to cheer them on
As they approach the starting line on Sunday 23rd, all runners will receive a Westin Eat Well energy box including protein gels, fruits and waters to keep them going as they embark on the run.
Extra special perks for Abbott World Marathon Majors Six Star Finishers
Westin and AbbottWMM have come together to honour the incredible accomplishments of Six Star Finishers staying at Westin hotels – runners who have completed all six Majors in Tokyo, Boston, London, Berlin, Chicago, and New York City. Exclusive perks include:
On the day before the big race, Westin will host guided pre-race shakeout runs for Six Star Hopefuls to run through the destination together
Runners who show their Six Star Finisher bib while staying at Westin during race weekend will be gifted with a complimentary Hyperice Hypersphere Mini and Bala resistance bands (available on a first-come, first-served basis) – two products featured in the brand's Gear Lending programme
Toast to 26.2 miles
Once the marathon is over, and runners have caught their breath, The Westin London City's Thames-side wine bar Hithe + Seek is inviting runners, friends and family in for a glass of bubbles and a toast to the accomplishments of the day – free for well-deserving marathon finishers who show their medal.
To book and find out more, visit westinlondoncity.com