Last updated on July 15th, 2020 at 01:36 PM
By David Saunders, Health Editor | UPDATED: 08:28, 26 June 2020
London's leading co-working space, Uncommon, officially opens their new Well Studio, with Peloton, this week.
Dedicating the entire eighth floor to health and wellbeing in the workspace members can enjoy workouts on the Peloton bikes, time to reflect, in the bespoke made meditation pods or on the rooftop terrace with a yoga or Pilates session.
According to a wellbeing report commissioned by Uncommon, which has also been published this week research shows that 92% of UK office occupiers prefer wellness enabled buildings, and slowly but surely business owners are waking up to this. However, founder of Uncommon, Tania Adir is well ahead of the curve and has spent a decade researching wellbeing in the workspace.
Through her research, Tania proves that human being's productivity levels in the workspace are naturally effected by light, smell, their surroundings and physical activity. As a result, Tania has spent time with leading professionals in their field to create the ultimate working environment at the Uncommon spaces in Fulham, Highbury & Islington, Borough and their flagship space on Liverpool Street.
Surroundings:
Tania's research revealed that when people enter a room with high ceilings, they get a sense of intimidation and to an extent, insignificance, which is why cathedrals and law courts were traditionally built like this, to provoke a sense of vulnerability. Whilst spaces with lower ceilings or exposed ceiling detail (such as hanging ornaments, lighting and beams/brickwork) create a sense of security and importance, thus productivity levels rise.
As such, Tania and her team have gone with an exposed ceiling design in their workspaces, to not only provoke a sense of self-confidence but to create an aesthetically pleasing working environment.
Smell:
As Tania states in the Uncommon Wellbeing Report "well people are productive people. To work at our best, we need to nurture the physiological and psychological states." A key trigger for this is smell, which effects the subconscious.
When a study was conducted on two groups of office workers, the results were evident. One group was led blindfolded through an office with an unpleasant odour and asked to describe how they felt it looked, to which they described dirty, uninviting and cluttered. Whilst the other group who were led through a room with a fresh scent, described the room as clean, tidy and organised.
Thus, Tania and her team have created bespoke scents for each and every space, which trigger certain parts of the brain to reduce stress, increase performance, enhance creativity, create a sense of clean and hygiene and ultimately increase job satisfaction and employee retention.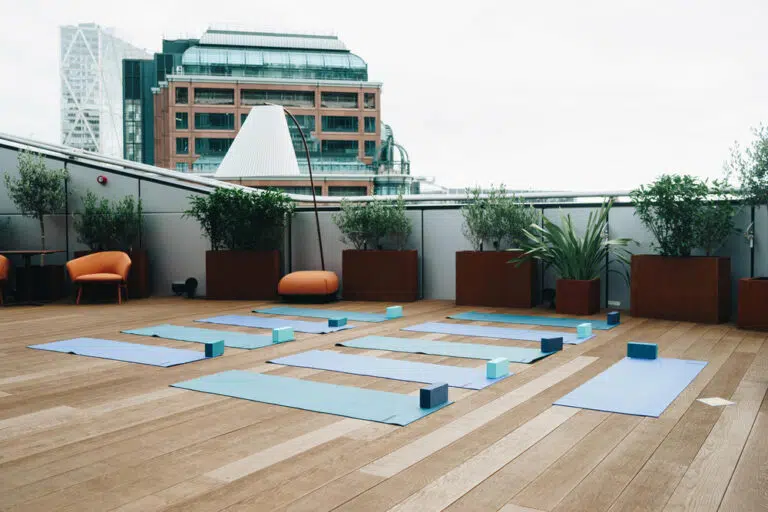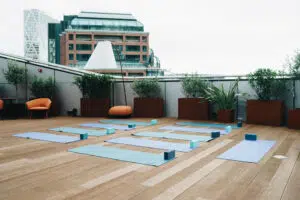 Health & Wellbeing
Everything from lighting and sound, to increased oxygen levels produced by biophilia in the workspace, to the ergonomics of office furniture and accessibility to fitness and wellbeing facilities will contribute to creativity and productivity in the working environment. Tania and her team have certainly responded to these factors.
From working with a music concierge to create bespoke playlists, which crescendo throughout the day/week to keep spirits high and concentration at an optimum, to housing over 1,000 living plants in their workspaces to produce oxygen and purify the air. Whilst these factors all contribute to the mental state of an employee, a space to exert the body physically and release endorphins is just as important to the contribution of wellbeing in the workspace.
The launch of Uncommon's Well Studio at Liverpool Street, provides a harmonious break out space for its members to relax, unwind and let off some steam on 2 Peloton bikes. In addition, the Well Studio will also offer direct access to an open-air roof top terrace, as well as four walnut-clad Pods for members to take time out of their day. The pods have been designed specifically to provide the best possible environment for a peaceful meditation practice and will have comfortable seating make use of Peloton's yoga and meditation offering.
Tania's research and design to accelerate wellbeing in the workspace has certainly placed Uncommon as leaders in their field, by successfully creating the ultimate flexible working environment, whereby gratifying employee desires for a working space that flexes a working and living environment.