Last updated on December 16th, 2021 at 12:27 PM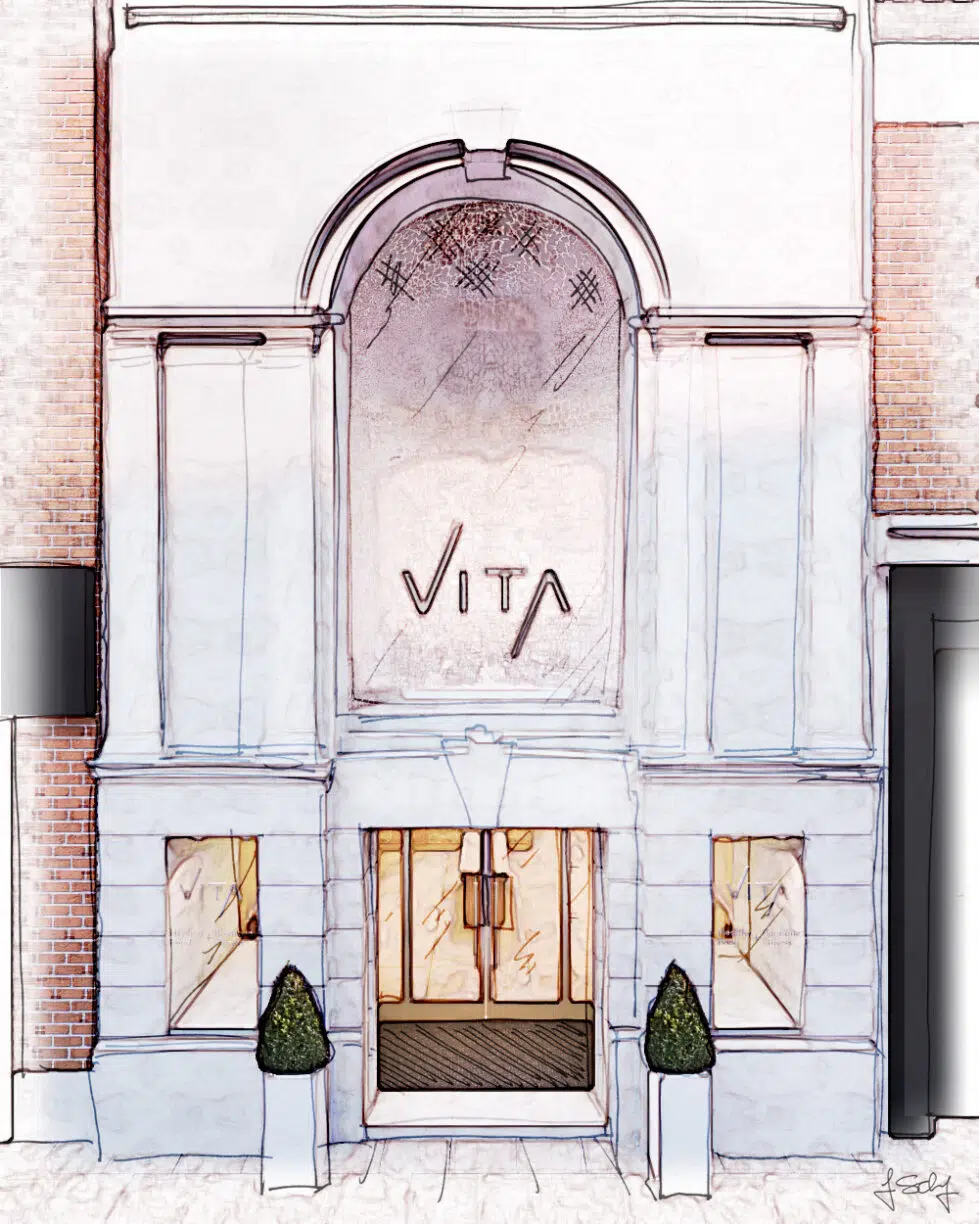 Launching January 2022, pioneers of reformer pilates and home of boutique fitness, VITA, is expanding its high-end fitness offering in a beautifully refurbished and imposing six-storey studio, conveniently located at 31 Sloane Square, London.
Nestled in the heart of Chelsea, the space embodies the search for a luxurious yet authentic and personal, holistic wellness experience.
Intimately arranged over six floors, with dedicated personal training studios on the first floor while the bright and airy second and third-floor feature dynamic Pilates Studios equipped with state-of-the-art Balanced Body Allegro 2 Reformers.
A dreamy fourth floor houses the Yoga and Barre Studios, the stylish changing rooms, and a treatment room dedicated to physiotherapy, osteopathy, sports massage and nutrition to complete the holistic 360 degrees wellness offer.
In addition, the ground floor features a health café in partnership with Kiss the Hippo – London's first carbon-neutral coffee company.
Aimed at those who want to optimise their health and feel empowered through their bodies, VITA's new studio is a transformative experience.
Warm colours and natural materials define a welcoming environment, where attention to detail and dedication to sustainability meets subtle elegance and true craftsmanship.
Defined by an understated charm and a Mediterranean feel, there is nothing pretentious in this exclusive location, only the feeling of being cocooned in a happy place.
VITA, meaning 'life' in Italian, has set its mission to transform both body and mind through the power of its method since 2010. 
The unique training formula is a fusion of powerful techniques which, through controlled movements, high repetitions and low-intensity core-centered exercises, delivers a lean, flexible, strong and sculpted physique. 
Building on the success of its studios in Knightsbridge and Milan, Italy, VITA has quickly become an international destination for reformer pilates.
With the opening of the boutique, Federica, Founder of VITA, shares her ideal fitness experience designed to boost vitality, increase energy and inspire meaningful connections with like-minded people.
Address: VITA, 31 Sloane Square, London – Website: www.vitaboutiquefitness.com – @vitaboutiquefitness