Jimmy Spithill and the United States SailGP Team finished the T-Mobile United States Sail Grand Prix Chicago at Navy Pier on a positive note, ending with a third-place finish in the last race.
While it wasn't enough to improve the overall result and move them off the bottom of the weekend's table, the team are hopeful it marks the start of their turnaround.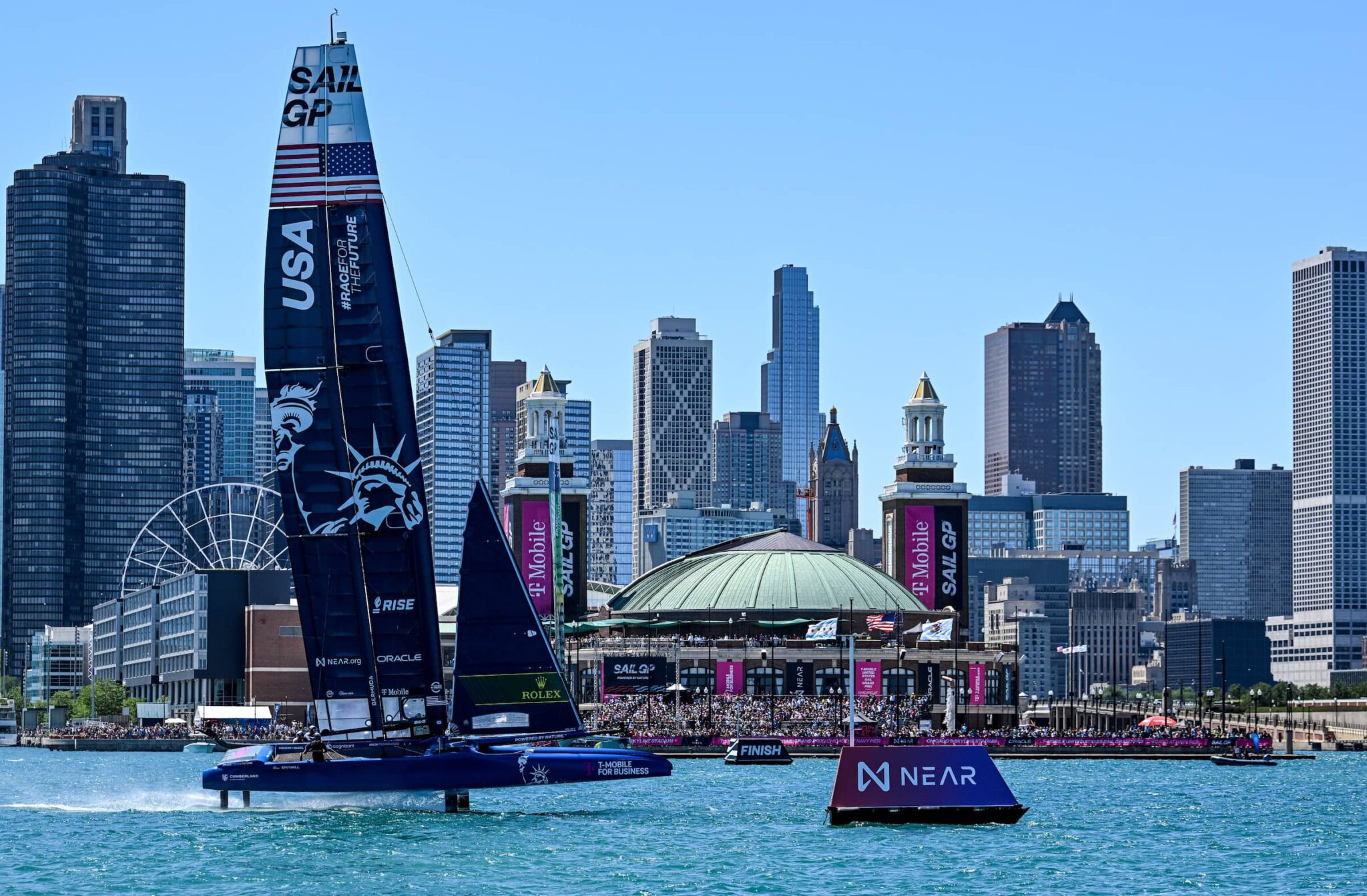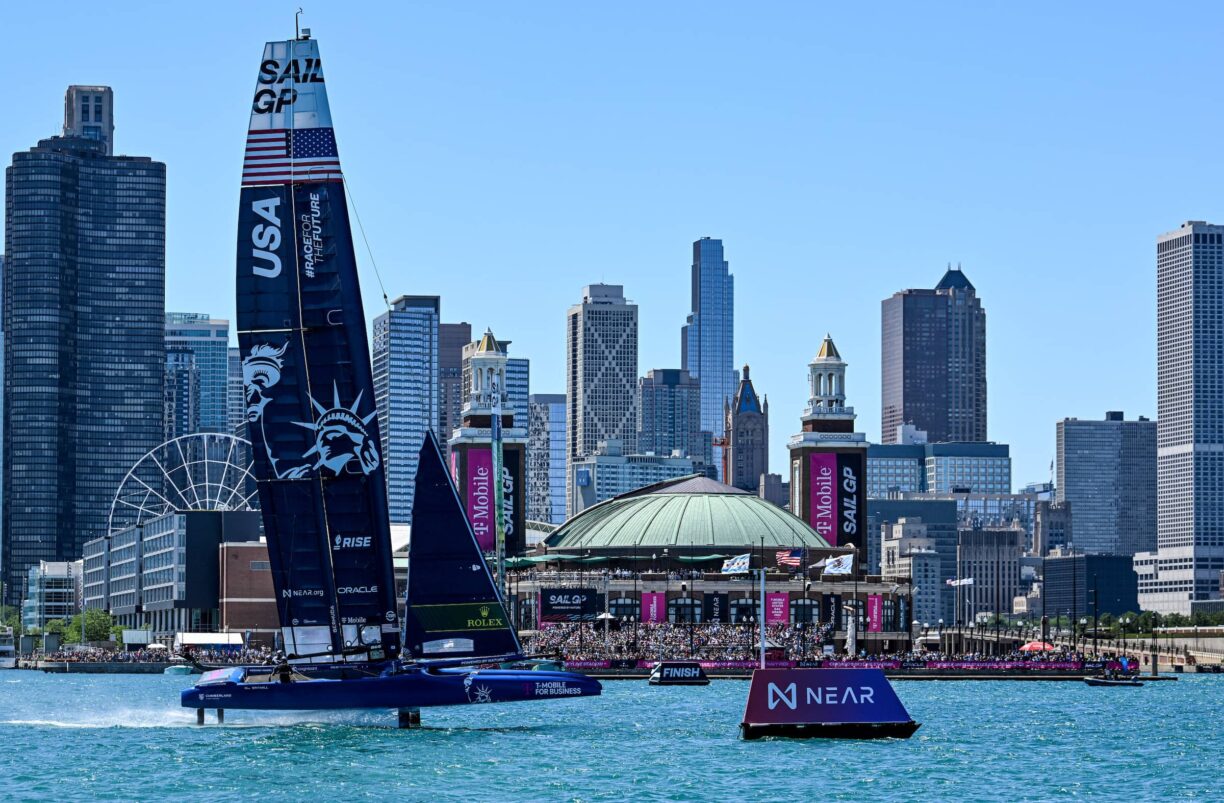 Spithill sent an apology to the thousands of American fans who showed up to cheer for the team at the weekend: "I want to apologise to all the family and friends, and all the spectators who were supportive of us the whole way through this weekend, irrespective of how badly we sailed in the first four races," he said. "The crowd has been incredible and Chicago more than delivered on all fronts."
In the event's light air conditions, the nine national teams representing the US, Australia, Canada, Denmark, France, Great Britain, New Zealand, Spain and Switzerland utilised the largest wingsail configuration, towering 29m (95ft) over Lake Michigan.
The huge wing enabled the boats to foil in the lighter conditions and the day's top speed was 41mph (66kph) – more than four times the average wind speed of the day.
"I'd say we're much more competitive in the light air stuff," Spithill said. "I think we showed that on Friday's practice day, and today we were a little more competitive, but we were just not good enough. There are a lot of things we have to work on. Everyone included. Me included, obviously."
The Australia SailGP Team continue to set the championship benchmark in SailGP Season 3, as Tom Slingsby pulled off an impressive recovery to earn a last-minute spot in the event final, ultimately beating Great Britain and Canada.
"Look, we've got two options right now. We can either sort of curl up and cry ourselves to sleep tonight or we can say 'right, now let's learn the lessons and not throw the towel in,'" Spithill said.
"That's exactly what the team will do. Good thing that it's a long season. We've got to come out swinging for the next one and just start climbing back up the board."
SailGP Season 3 overall standings (after 2 events)
Australia – 20 points
Canada – 17
Great Britain – 17
New Zealand – 12
Denmark – 12
France – 9
United States – 9
Spain – 8
Switzerland – 4
SailGP 2022/2023 calendar
Great Britain SGP: July 30-31, 2022
Denmark SGP: August 19-20, 2022
France SGP: September 10-11, 2022
Spain SGP: September 24-25, 2022
Dubai SGP: November 12-13, 2022
Singapore SGP: Jan 14-15, 2023
New Zealand SGP: March 18-19, 2023
United States SGP: May 6-7, 2023