Last updated on April 28th, 2021 at 12:31 PM
UK Sport has launched a brand-new High-Performance Coach Apprenticeship (HiCAP) having played a trailblazing role in the creation of the first ever sports coach apprenticeship in the UK, leading the world in support of developing expert high-performance coaches.
HiCAP is targeted at coaches with high potential or those transitioning into high-performance environments with 26 coaches from 16 sports across the Olympic and Paralympic high-performance community, as well as a small number of professional sport coaches forming the inaugural cohort.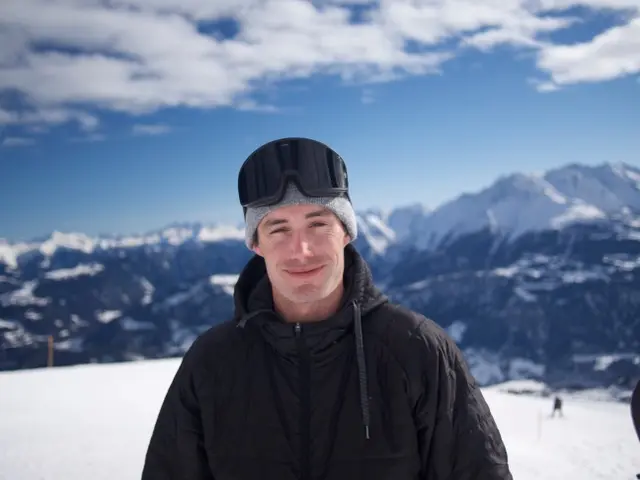 Set to run for 18 months, the 26 coaches will come together to develop professional knowledge, skills and gain experiences relevant to their contexts.
The programme is designed to evolve with the coaches, firmly placing their individual needs and wants at the heart of the experience and adapting to support their growth as expert coaches for current and future roles in high-performance environments. 
The majority of the programme will be spent learning in their environment, on-the-job, as well as from each other through a series of seminars and field-based work.
Each coach will have access to a coach developer, helping them to sense-make and develop their coaching practice in context.
Fundamentally, the programme will meet the 26 coaches where they are at and help them to enhance existing strengths and develop all other aspects of their coaching.
The 26 coaches on the inaugural HiCAP are as follows:
Iain Aberdeen – Shooting
Robin Armayan – Swimming
Andrew Butcher – Gymnastics
Lee Campion – Shooting
John Champion – Gymnastics
Zoe Chasemore – Shooting
Zack Davies – Boxing
Gavin Evans – Table Tennis
Sheonah Forbes – Netball
Aaron Ford – Goalball
Chris Galesloot – Fencing
Christine Harrison-Bloomfield – Athletics
Brad Hay – Swimming
Naomi Johnston – Cycling
Jamie Jones-Buchanan – Rugby League
Ben Kinnear – Snowboard
Jamie Kirkwood – Rowing
Ryan Livingstone – Swimming
Marc McCarroll – Wheelchair Tennis
Sean O'Loughlin – Rugby League
Jason Parsons – Judo
Mark Proctor – Canoe Slalom
Tom Reed – Judo
Emma Trott – Cycling
Graham Wardell – Swimming
Anthony Wise – Gymnastics
Sally Munday, CEO at UK Sport, said: "The launch of the High-Performance Coach Apprenticeship is a great moment for our Olympic and Paralympic high-performance community and I would like to welcome all 26 coaches who have been named as part of this first cohort.
"Coaches, supporting our athletes, are at the heart of our high-performance community and we firmly believe that a more diverse cohort of highly skilled coaches will help more of our Olympic and Paralympic athletes realise their potential. This programme is set to play a key role in us achieving that."
HiCAP has been created as a direct action from the work of UK Sport, and partners including Sport England, the English Institute of Sport and UK Coaching, trailblazing the first ever sports coach specific apprenticeship in the UK in collaboration with the Chartered Institute for the Management of Sport and Physical Activity (CIMSPA).
UK Sport are the first organisation in the world to utilise the new sports coach apprenticeship standard, approved in January 2021 by the Institute for Apprenticeships and Technical Education.
UK Sport look to play a key role in further enhancing the credibility and viability of apprenticeships as an effective and sustainably efficient way of facilitating coach learning and development in turn supporting the professionalisation of the sports coaching industry.
High-Performance Coach is one of three pathways that form part of the newly created sports coach apprenticeship and this underpins HiCAP, which forms a key part of ensuring coaching is seen as a sustainable competitive advantage for UK high-performance sport.
On completion of the programme and associated assessments each coach enrolled will be awarded a Level 4 Sports Coach Apprenticeship certificate and be well underway to achieving CIMSPA chartered member status.
The coaches will also have access to post-graduate coach learning and development provision on completion of HiCAP, if this is something that would benefit them and that they are interested in pursuing further as individuals.
However, it is recognised that this might not be for everyone and the choice must lay with them as adult learners, based on their individual needs and wants. 
Importantly, the journey the coaches are beginning will privilege them and their experience, and seek to harness the collective genius amongst the cohort to provide peer support and solve problems throughout the HiCAP journey, and beyond.
Lee Campion, British Shooting Shotgun Academy Coach, said: "I am extremely privileged to be a part of this exciting and prestigious programme. Enhancing my coaching knowledge and experience is a priority for me and I know this programme will help me to achieve this."
Sheonah Forbes, England Netball Roses Academy Head Coach, said: "HiCAP is a fantastic opportunity to continue to develop as a coach amongst other inspiring coaches from a variety of sports. I am excited to have been selected onto the programme, which will enable us to develop as people, and be curious through conversation with others in similar environments. I cannot wait to get started and tackle the journey ahead."
Aaron Ford, Women's Paralympic Goalball Programme Head Coach, said: "I am really looking forward to the opportunity to work alongside and learn from other high-performance coaches and UK Sport educators on the programme.
I hope to take advantage of the opportunity to develop my own coaching practice and understanding to be able to better support our high-performance athletes as we aim to qualify for Paris 2024.
I also hope this development opportunity will help to further strengthen our existing High-Performance Programme, which can in turn only benefit athletes and coaches within Goalball UK."
Christine Harrison-Bloomfield said: "HiCAP is an incredible opportunity for me to improve my knowledge, challenge my thinking, and push boundaries.
We all want our athletes to succeed, and being a coach with a holistic approach – coaching people to sprint rather than a sprint coach – learning about new philosophies within the sporting arena, expanding my view and the options I can draw on, will impact both my athletes and me.
I'm looking forward to working with such an inspirational group of people, being challenged, engaged, and continuing to grow."
Ben Kinnear, Snowboard Coach at GB Snowsport, said: "I'm really looking forward to starting HiCAP this month.
The chance to work with such a wide variety of excellent coaches and challenge my own understanding of high-performance coaching is very unique and I'm thankful to be part of it."
Emma Trott, coach to the Great Britain Cycling Team, said: "I am really excited to be embarking on the HiCAP journey and looking forward to learning, listening and pushing myself outside of my comfort zones with the help of all the mentors, lecturers and other coaches whom I'll be on this journey with.
I am particularly looking forward to the critical and challenging conversations which will enable us to grow as coaches and progress our careers within the sporting world."
Diccon Edwards, Head of Coach Development at UK Sport, said: "It is exciting to be identifying our first cohort of coaches to benefit from our new High-Performance Coach Apprenticeship.
Our aspiration is to ensure coaching is the UK's recognised competitive advantage and the establishment of the Sports Coach apprenticeship will accelerate our ability to achieve this.
It also reinforces our commitment to supporting the development of coaching as a profession across the industry, not only in high-performance sport.

"In line with the Sports Coach apprenticeship, thanks to the support of CIMSPA, we have been able to launch the High-Performance Coach Apprenticeship, which will give all 26 coaches involved a unique opportunity as part of their development journey.
Our coach development strategy is designed to develop expert coaches with the craft to work with athletes throughout the talent pathway.
We have a unique platform from which to offer world-leading on the job learning and development for coaches."