Last updated on May 8th, 2022 at 08:53 PM
Reigning men's Olympic XCO champion Tom Pidcock banked his second UCI Mountain Bike World Cup victory in Albstadt on Sunday as Australian Rebecca Ellen McConnell sealed a perfect women's weekend following her XCC victory on Friday. 
Much like his contemporaries Mathieu van der Poel and Wout van Aert, cyclo-cross world champion Pidcock is splitting his time between bike disciplines this season and missed the Petrópolis XCC/XCO opener with Kiwi Samuel Gaze holding off France's Jordan Sarrou for Friday's XCC win.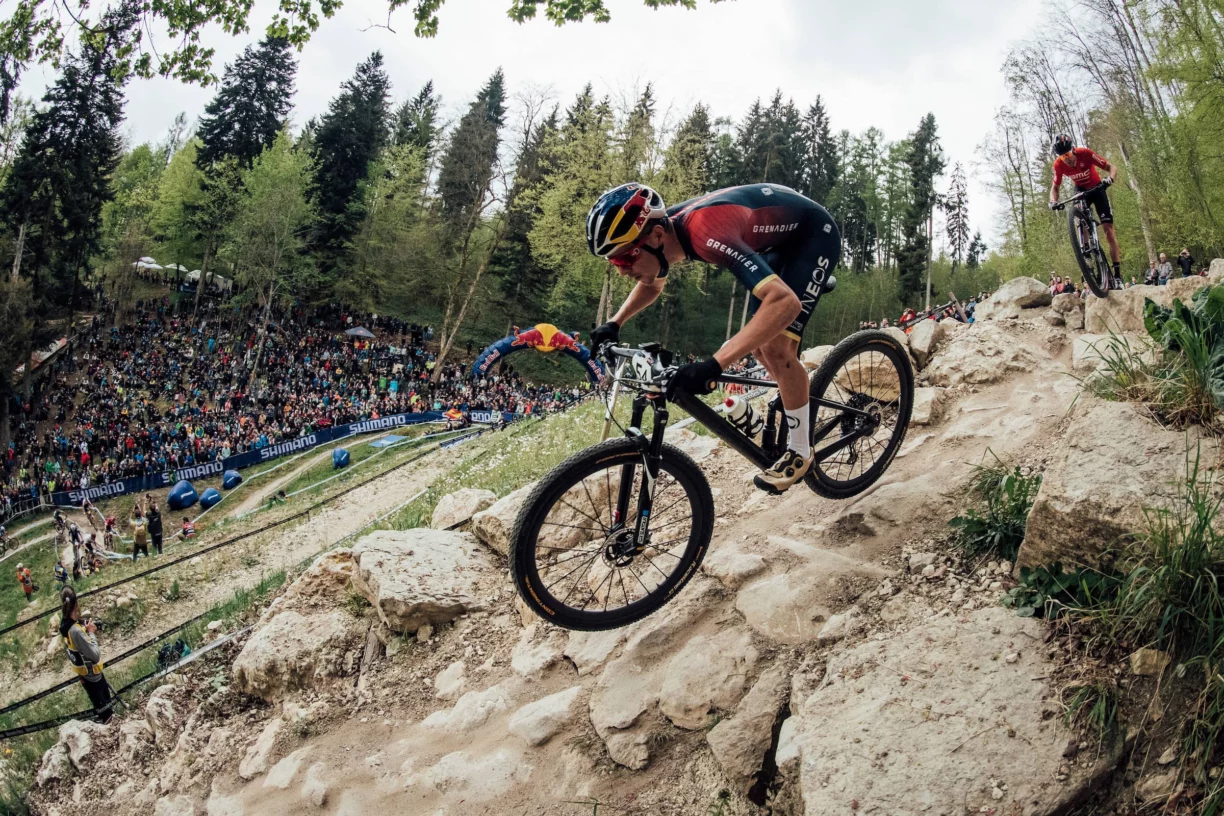 The first few laps saw the main contenders weighing each other up before the British rider put the hammer down with his rivals unable to keep pace as he pulled away to win comfortably by 20 seconds.
XCO legend Nino Schurter came in second to extend his overall World Cup lead with Romanian Vlad Dascălu close behind in third, France's Titouan Carod fourth and Spaniard David Valero Serrano fifth.
Pidcock, 22, said: "I found myself at the front after they set off really fast on the first few laps. Nino was pushing really hard. I just thought I would test the water and see where everyone was really at, and got a gap. I want to win the world title and maybe the Euros as well."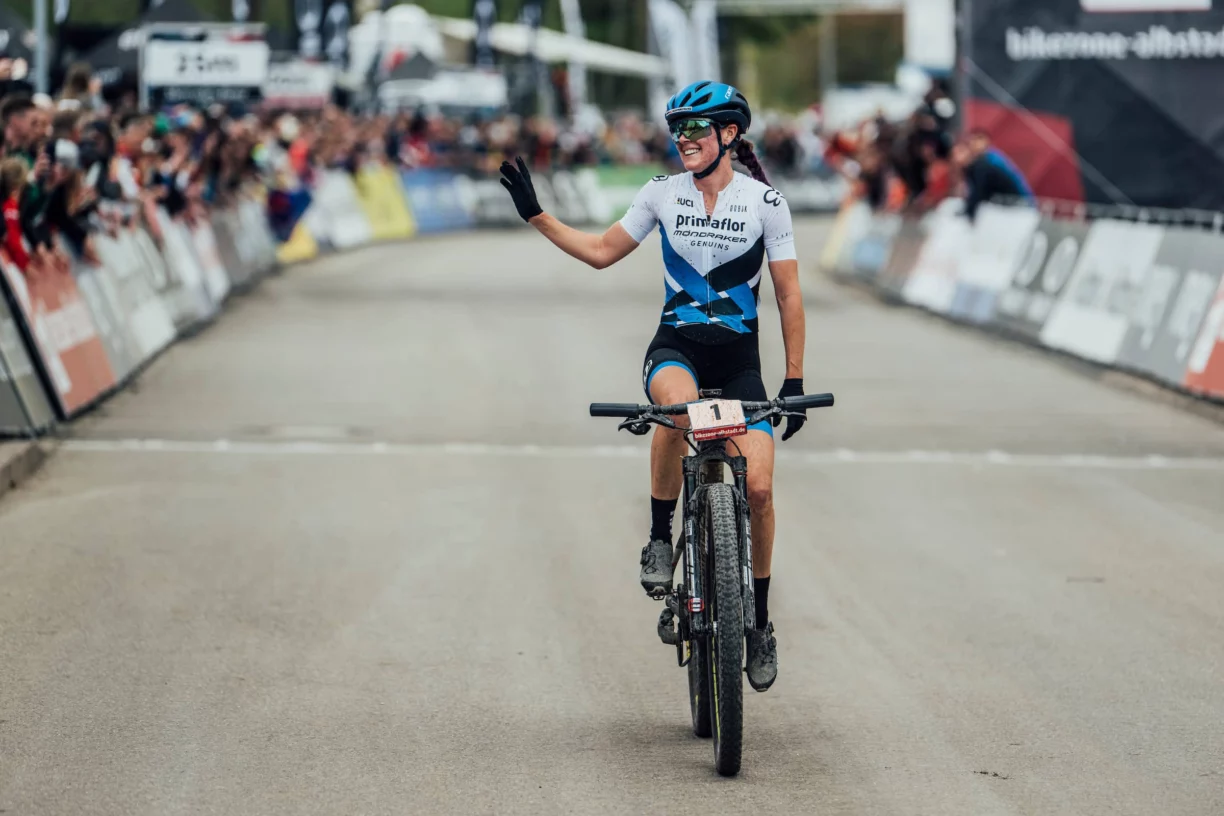 Dascălu, 24, said: "The mechanics did a great job to change it (his saddle) so fast. I didn't lose so much time and I went as fast as possible. The legs were good today. Super happy with the result."
In the women's race, Australian McConnell was also a class apart to seal a perfect weekend as she followed up her thrilling Friday XCC victory with an easy Sunday victory over the stacked field.
She led from the start with former Olympic champion Jenny Rissveds alongside her and French duo Loana Lecomte and Pauline Ferrand-Prévot less than a minute behind as young Austrian Mona Mitterwallner and Swiss rider Alessandra Keller joined the chasers in the middle laps.
McConnell finally broke Rissveds on the penultimate lap and held her nerve over the closing lap to record back-to-back XCO wins and become the fifth woman ever to have the perfect XCC/XCO weekend.
Sweden's Rissveds hung in to finish second with 2021's U23 world champion Mitterwallner third as Lecomte banked fourth place to leave her in fifth place overall and Keller fifth to round out the podium.
McConnell, 30, said: "It is just incredible. Jenny and I have very different strengths. She can play games more and I need that consistent speed throughout the race. I just tried to be patient and then I thought I needed to give it a shot. When I made my move, I was able to make it stick."
Rissveds, 27, said: "I felt comfortable being on Rebecca's wheel. My strategy was to not start too fast. I also had a plan to increase the speed on the second to last lap, but I cooked myself."
Men's Albstadt XCO result
1. Thomas Pidcock GBR 1h18m42s
2. Nino Schurter SUI +0.20
3. Vlad Dascălu ROU +0.21
4. Titouan Carod FRA +0.36
5. David Valero Serrano ESP +0.54
2022 UCI MTB World Cup men's XCO standings
1. Nino Schurter SUI 538 points
2. Maxime Marotte FRA 361
3. Alan Hatherly RSA 334
4. Vlad Dascălu ROU 320
5. Filippo Colombo SUI 316
Women's Albstadt XCO result
1. Rebecca Ellen McConnell AUS 1h19m39s
2. Jenny Rissveds SWE +0.48
3. Mona Mitterwallner AUT +1.00
4. Loana Lecomte FRA +1.51
5. Alessandra Keller SUI +2.33
2022 UCI MTB World Cup women's XCO standings
1. Rebecca Ellen McConnell AUS 620 points
2. Anne Terpstra NED 373
3. Mona Mitterwallner AUT 357
4. Laura Stigger AUT 354
5. Loana Lecomte FRA 348