Last updated on November 18th, 2021 at 03:15 PM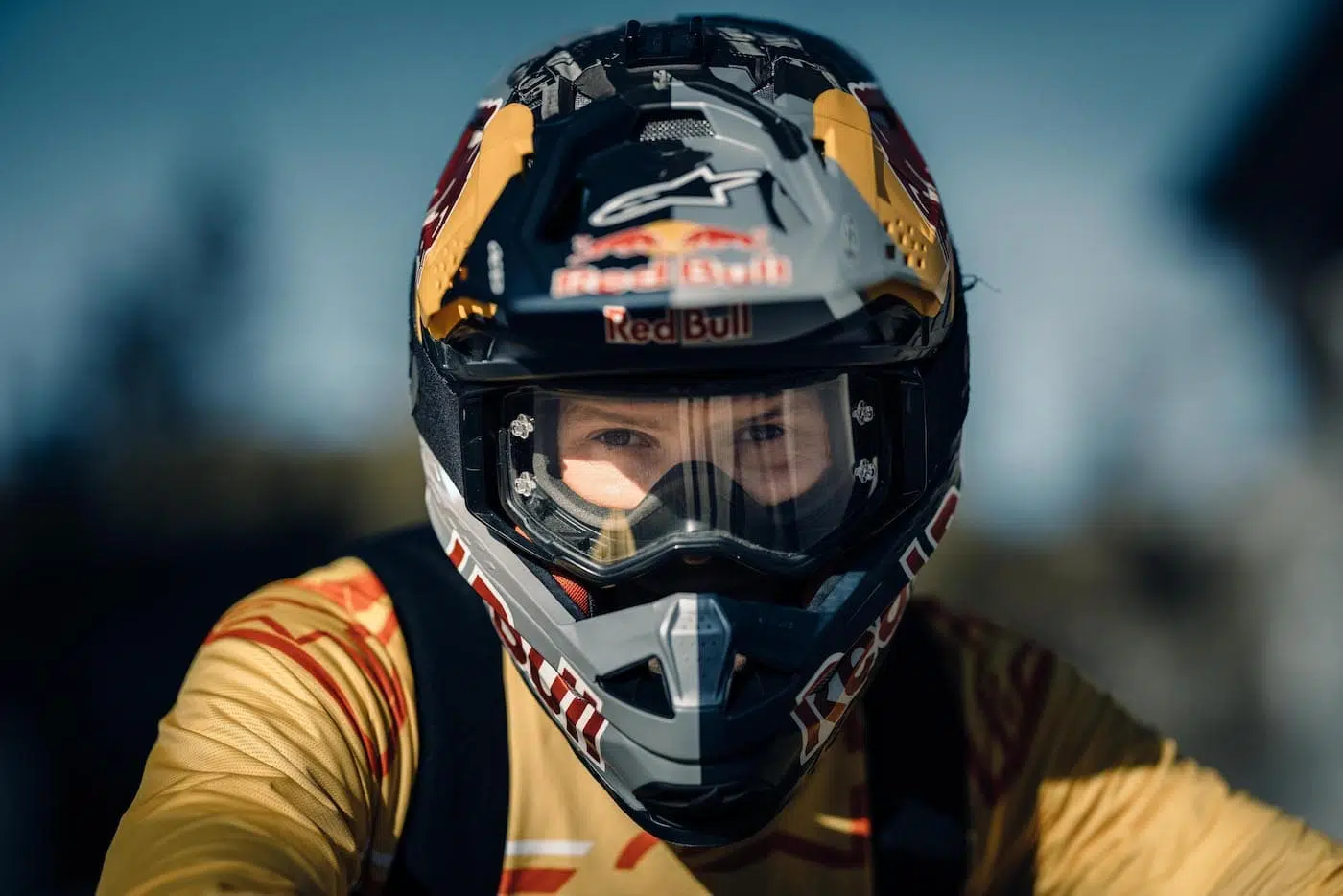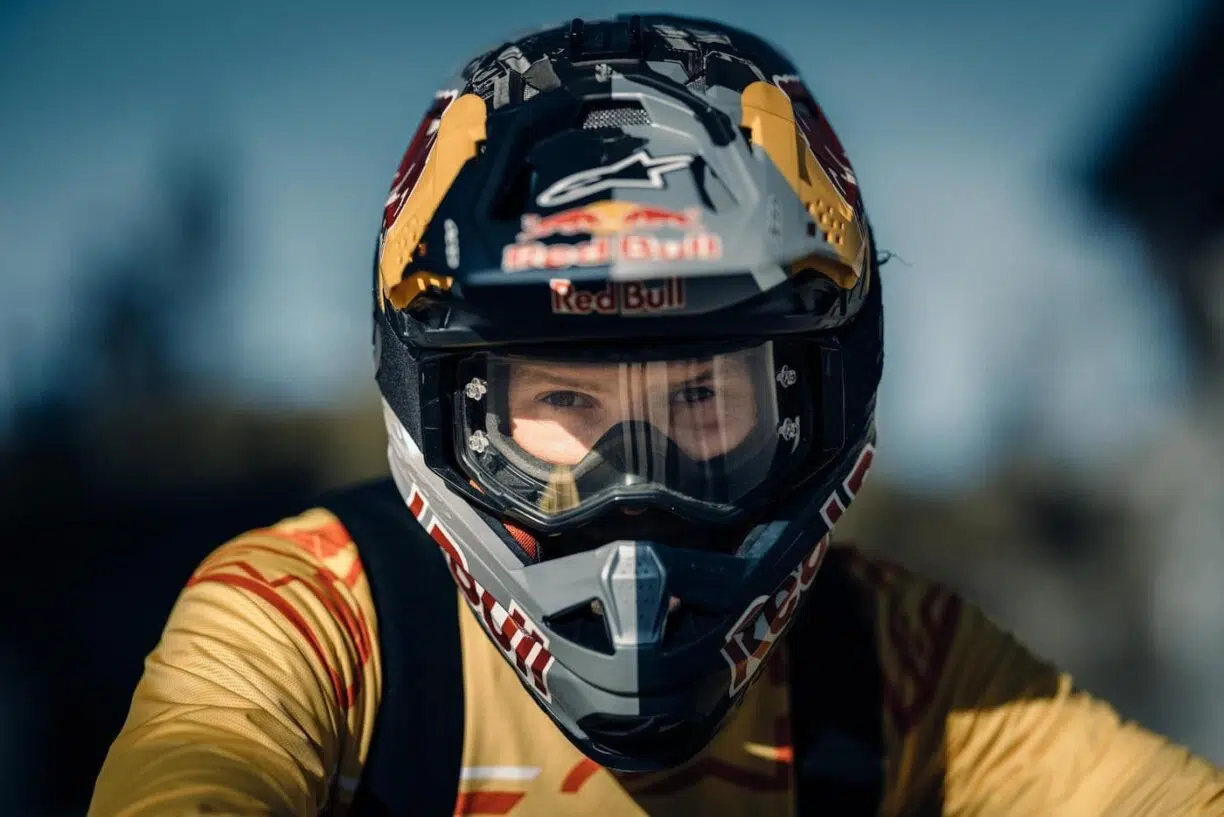 Frenchman Tom Pagès has never been afraid to push the limits of freestyle motocross and impose his own style with his latest breathtaking feat seeing the multiple Red Bull X-Fighters champion usher in the new winter sport season thanks to a world-first trick.

With the 2021 motorsport season winding down around the world, the winter sports athletes are busy getting in their final preparations for their respective disciplines around the FIS World Cup circuit.
Pagès decided to bridge the two different sporting seasons with an audacious stunt in Avoriaz, which follows speed riding pioneer Valentin Delluc's memorable stunt last year that went viral globally.
The 36-year-old – who also has five X Games gold medals, two silvers and a bronze – wanted to combine freestyle motocross (FMX) and parachuting in a thrilling world-first project that would see him launch a double front flip off an Avoriaz cliff, land with a parachute and ride away.

He explained: "I enjoy parachuting in my spare time when I'm not riding. I took it step by step. I started training in a wind tunnel, then skydiving in 2015 with the Soul Flyers – Vince Reffet and Fred Fugen.
Next came my initiation to BASE jumping from a helicopter, then from a bridge on Reunion Island with Loïc Jean Albert (air sports pioneer).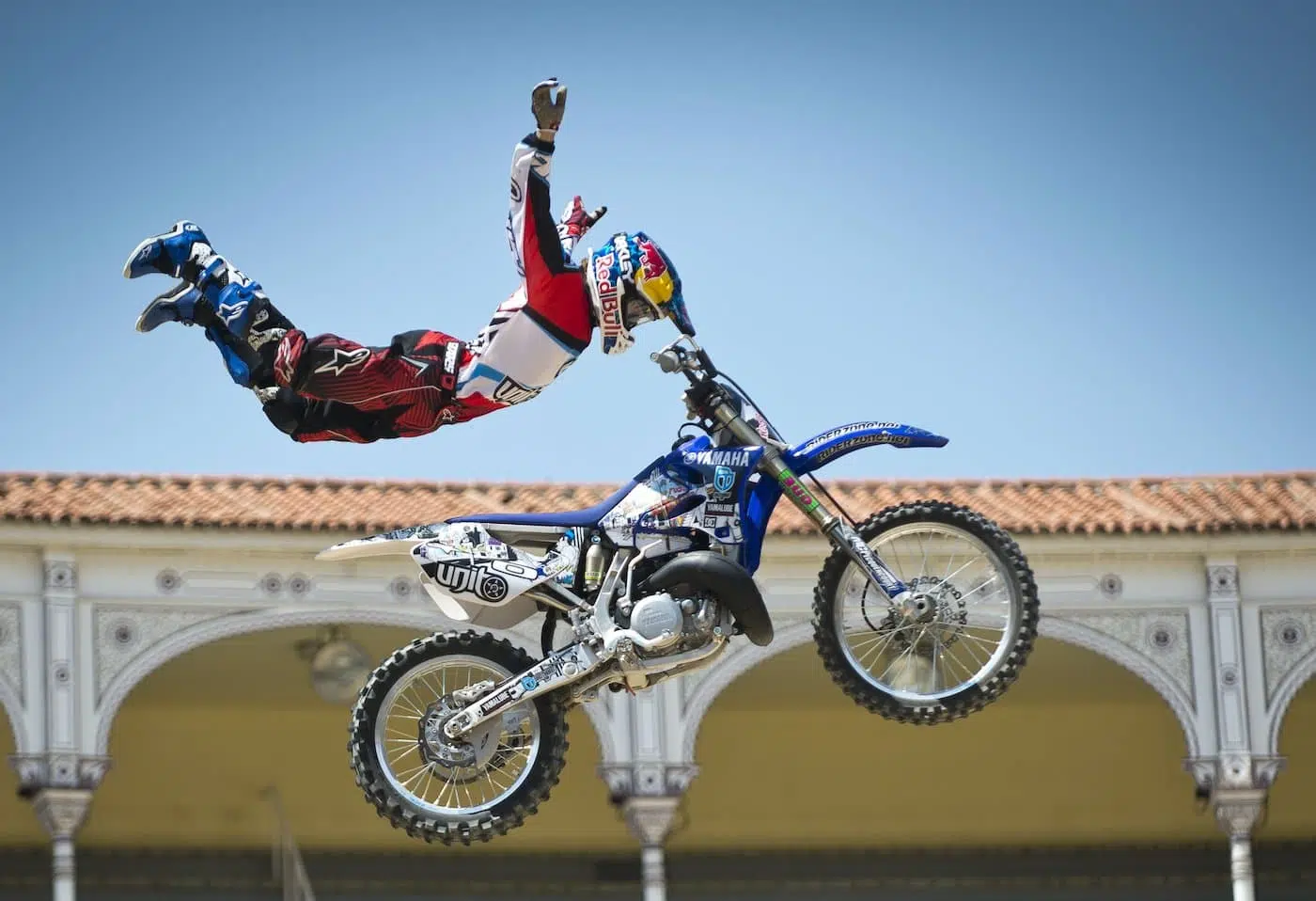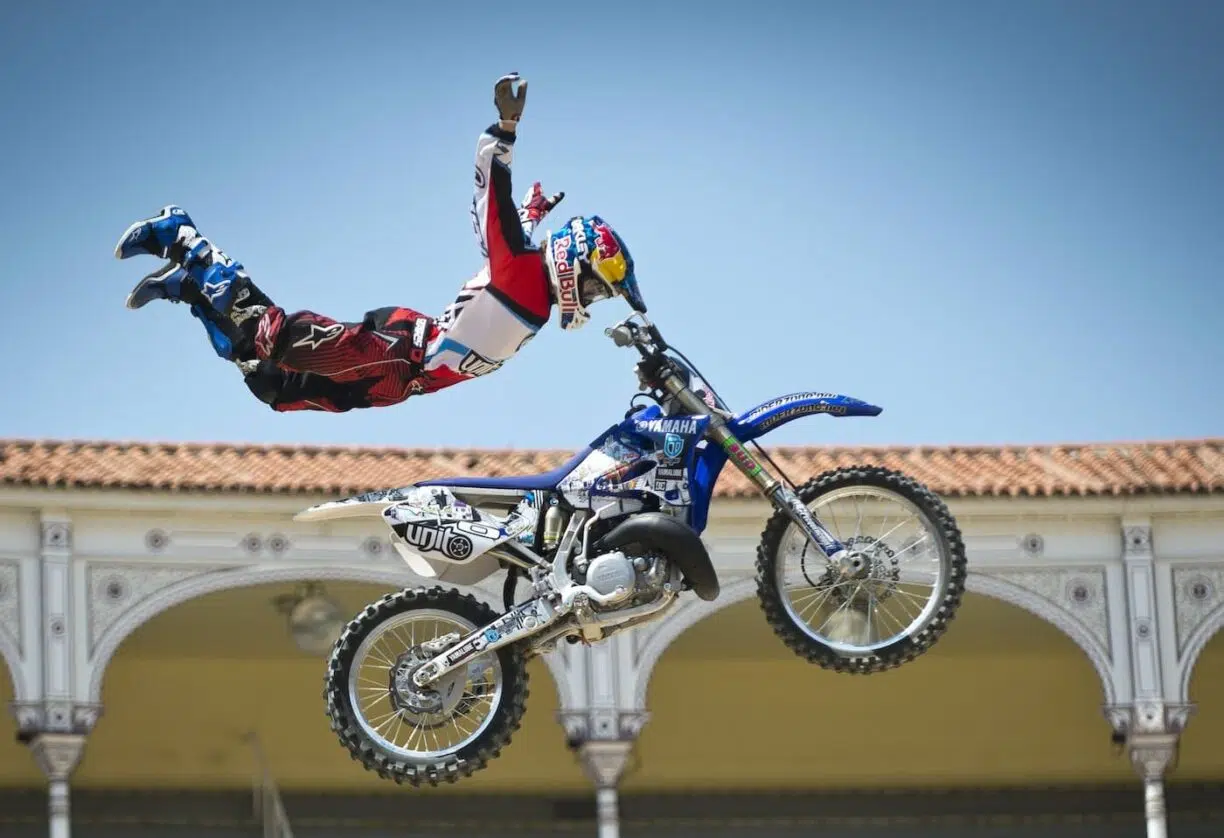 Afterward, I learned to jump from a cliff with Aurélien Chatard aka Bras Noir (Black Arm). I was petrified by the idea, but I couldn't help imagining what it would be like jumping on a motorcycle.
In 2020, I went to Dubai with this in mind, but COVID hit so everything was put on standby until March. Finally with the support of my sponsors and, in spite of the complexity of the project, I've had the opportunity to realise my dream."

After a three-trick freestyle run on the pedestrian streets of the famous Alpine resort, Pagès shifted into fourth gear and accelerated up a seven-metre high ramp (standard ramp averages 2m70) at 80km/h.

He shot out over 55m from the cliff, doing a double front flip in the air then free-falling on his motorcycle at 150km/h before deploying his parachutes for the landing 30 seconds later and 170m below.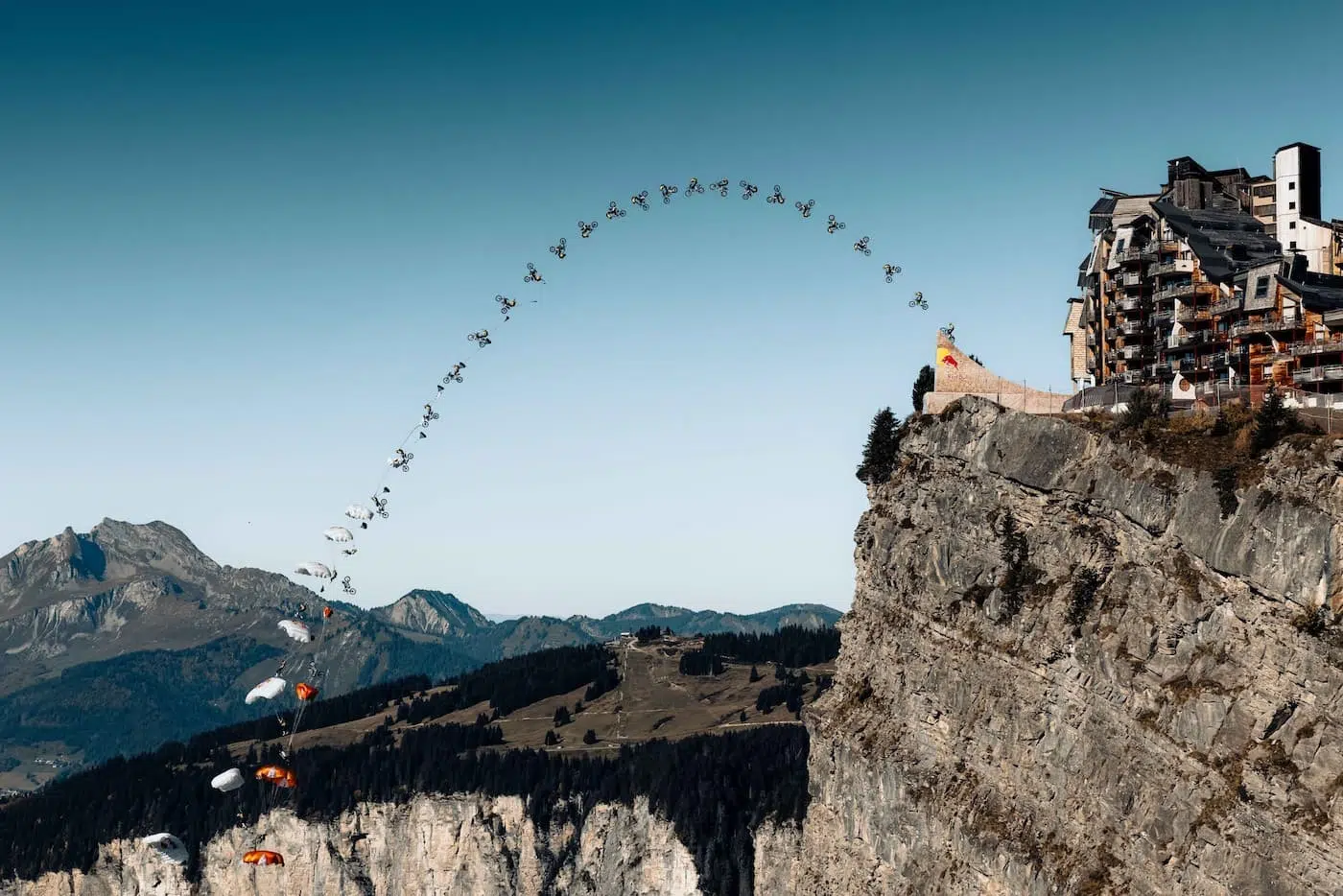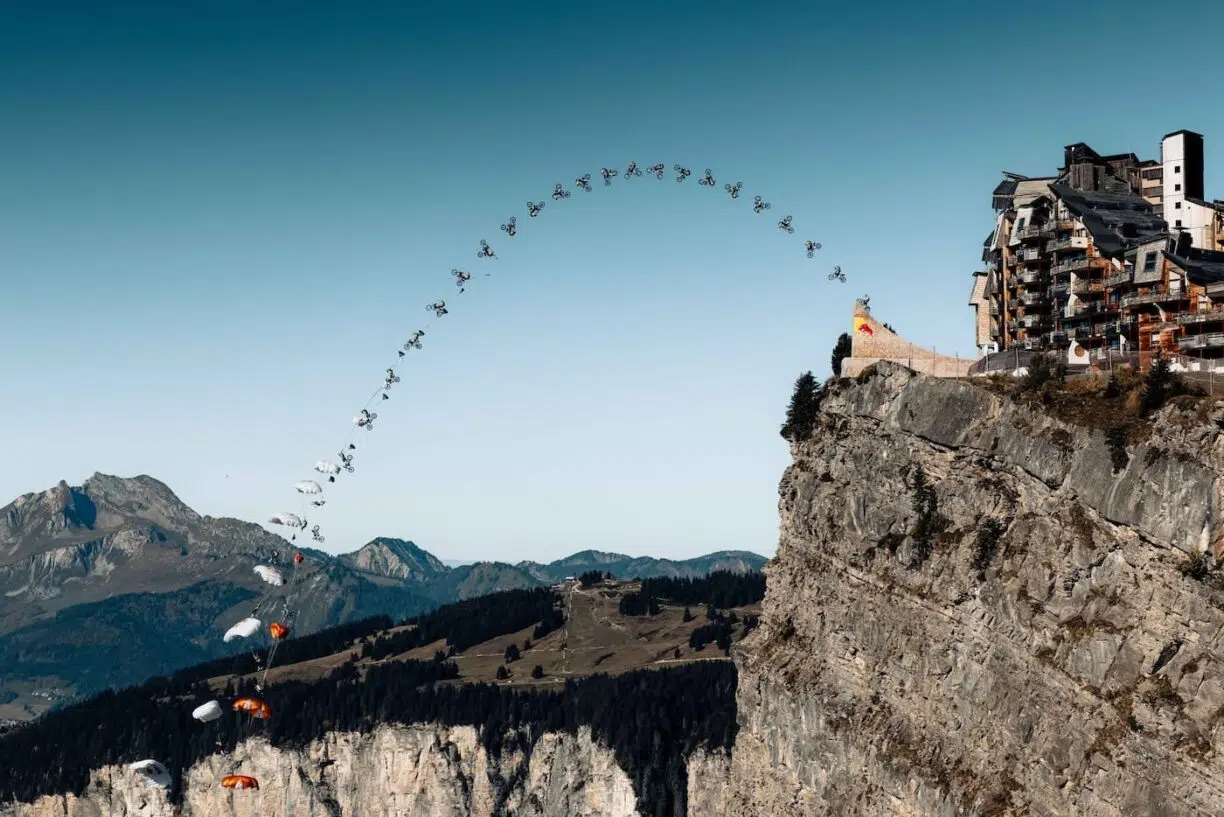 He revealed: "There was no better place for this than Avoriaz! It's a magical spot: surrounded by nature, with wooden architecture and great infrastructure.
The resort really lends itself to freeriding, and it's the only place I found a vertical cliff face over 130m high. All the conditions had to be met because we couldn't leave anything to chance.
Fred Fugen was by my side during the five days onsite to manage all the safety measures and help with my mental preparation.
The hardest element to manage was the one you can't see in the video: the wind."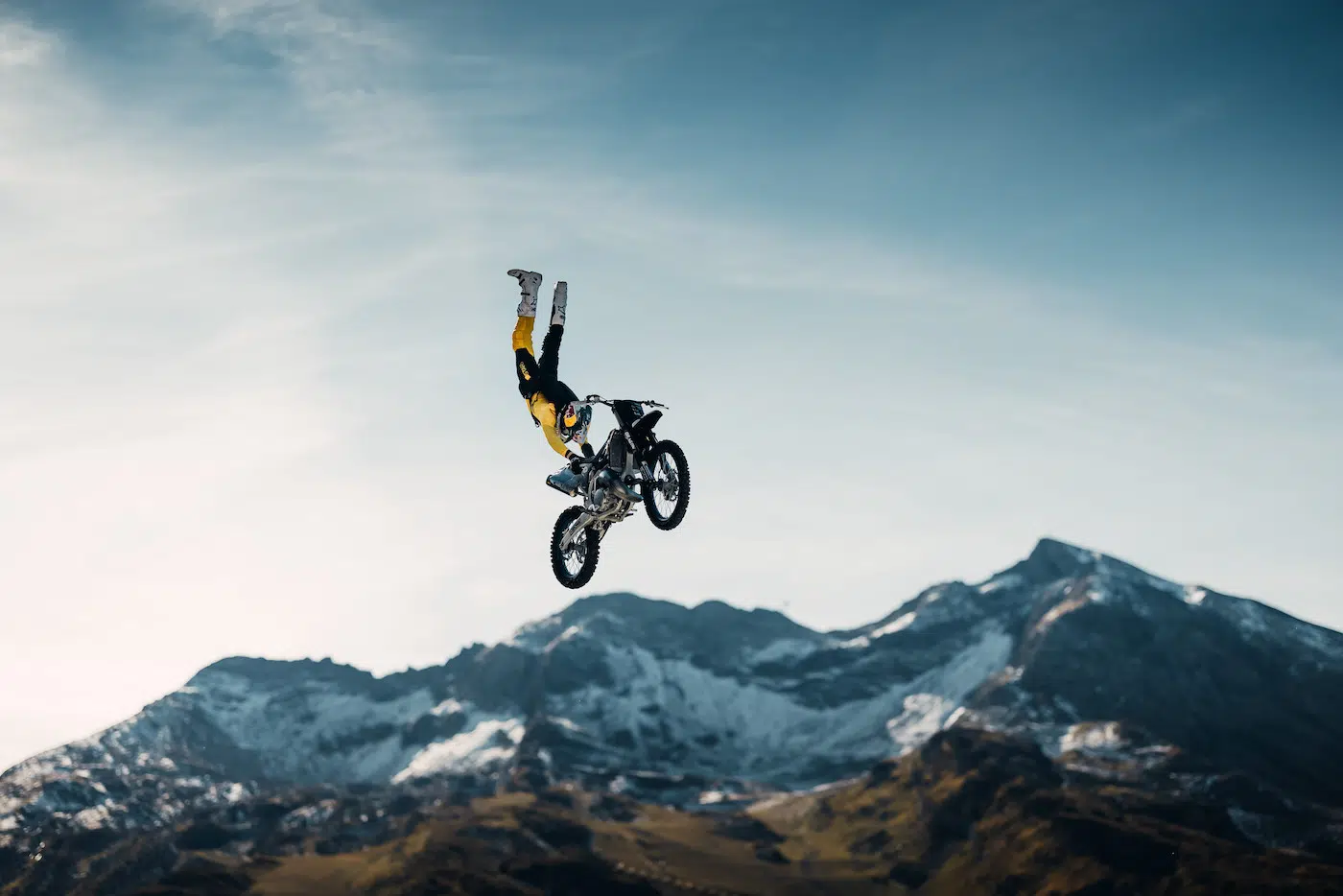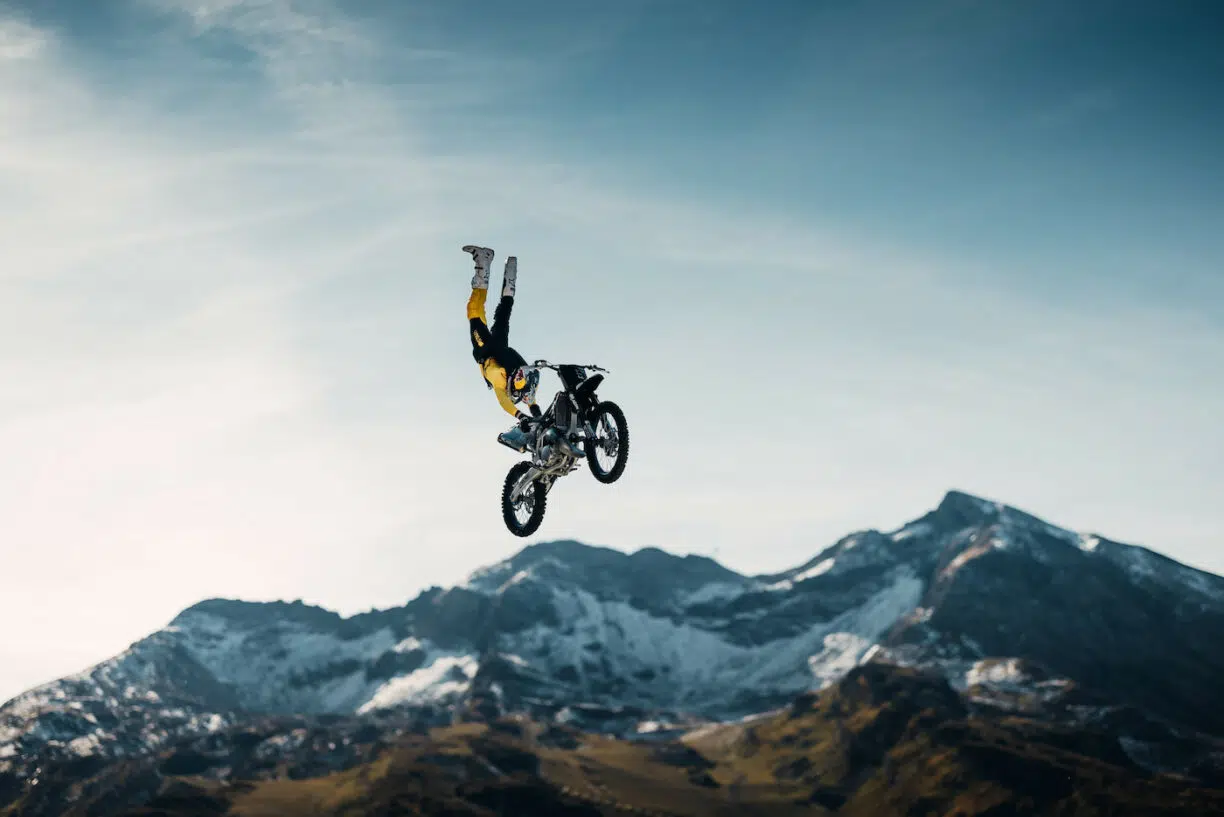 BASE jumping with heavy motorcycle equipment (helmet, boots, and protective gear) reduces the field of vision and blurs ground markers, so Stéphane Zunino specifically developed the parachute for the motorcycle with a manual release integrated into the seat – a technological feat.

Pagès added: "It's a career-defining project: combining the two universes that I adore, FMX and parachuting in the same performance. It's also a life-defining one, mixing influences in order to surprise people and showing up where they least expect it.
For a freestyler like me, creating isn't just inventing a new trick, it's following through on an idea, whether a physical or technical challenge. Inspiring people showed me the way.
That's always been my motivation and I want to encourage others to push their own limits. My thoughts are with stuntman Alain Prieur, who I admire enormously, and parachutist Vince Reffet, my friend who I miss dearly."