Last updated on July 30th, 2022 at 10:21 AM
Relentlessly tested by ex-special forces personnel, ThruDark's latest Thru-Force range is specially engineered for multi-functional training.
Featuring innovative fabrics for uncompromised comfort and performance, prepare to put on your armour and get ready for battle.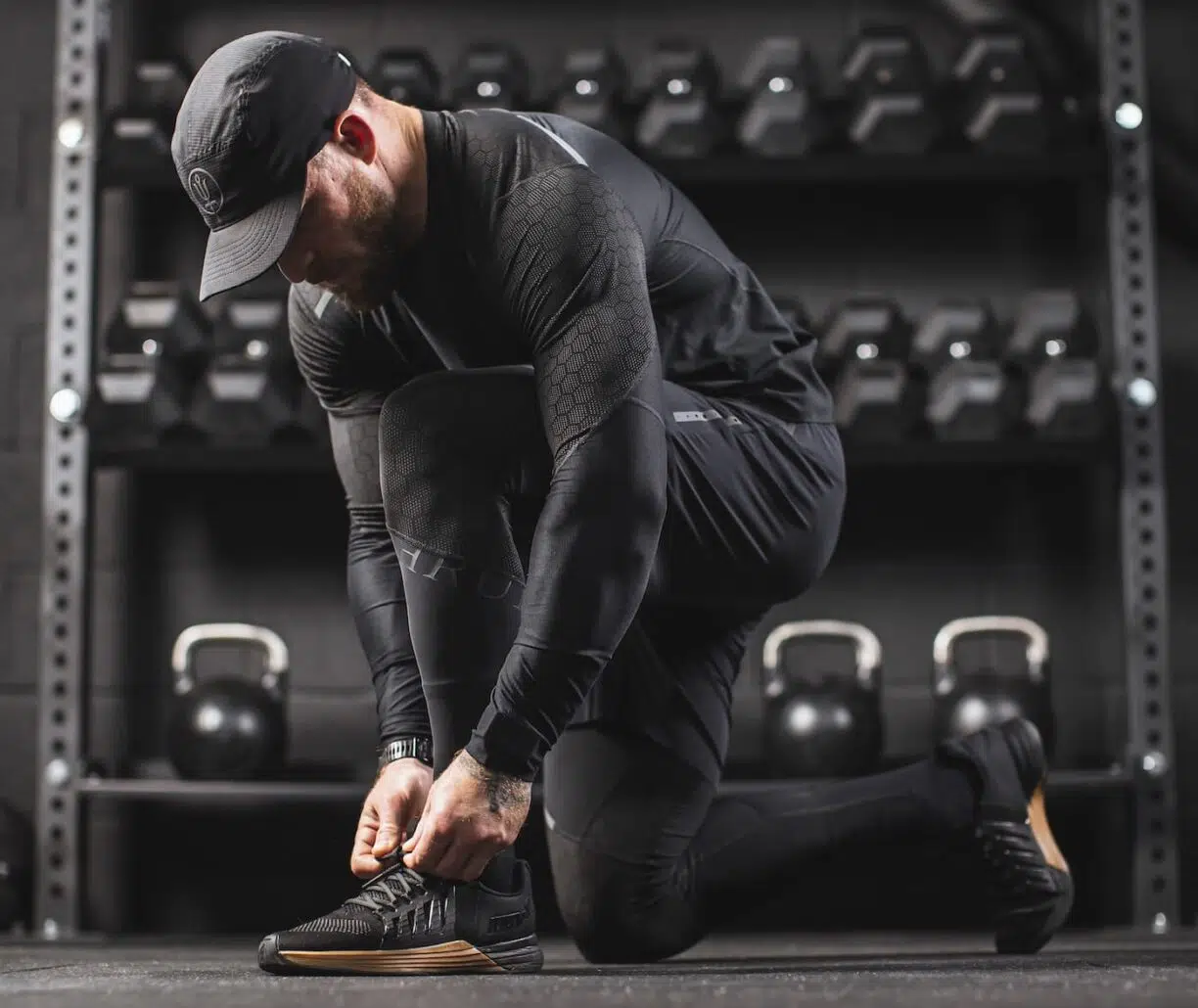 Experienced, lethal, and trained to conduct any mission assigned to them in support of our Nation's security, ThruDark co-founders Louis Tinsley and Anthony 'Staz' Stazicker know that peak physical conditioning is a priority when it comes to being mission ready. Countless hours training for remote expeditions, both before and after duty, underpinning the development of the brand's most high-tech training apparel to date.
Encompassing technical t-shirts, leggings, and shorts. T-shirts in the range are armoured with specially engineered Swiss fabrics.
A Scholler® ceramic-coating providing durability combined with a secondary 4-way stretch Scholler® fabric, powered by X4J technology, that's stronger, lighter, and thinner than Spandex with cooling properties.
Reflective insignia and trims are then strategically placed on the body – aiding the committed who don't let daylight define their training.
As fully featured as their top half counterparts, new Thru-Force leggings feature Revolutional™ Energy by Carvico – a techno-fabric that fits the body like a second skin and is highly UV protective, complemented once again by Scholler® ceramic technology to provide extra abrasion resistance in critical areas.
Force Tech shorts, designed for the most demanding physical workouts, remain a part of the range and come in two styles – a 2-in-1 with compression under short and a shorter split short variant.
"As with each and every new ThruDark product, the latest Thru-Force range has been ruthlessly tested and critiqued by ThruDark's wider network or operatives to ensure it meets end-user demands." ThruDark Co-Founder Louis Tinsley.
Available to purchase exclusively via www.thrudark.com. Force Tech t-shirts will retail for £95 / 85 for long sleeve and short sleeve variants, Force Tech Leggings for £95 and Force Tech Shorts for £75 / 65. All available in an understated black colourway.