Last updated on November 21st, 2022 at 05:25 PM
Today (21st November 2022), Third Space, the luxury fitness and health group opens the doors to its eighth club, in Moorgate, offering world-class high-spec facilities amongst a unique industrial design in the heart of the city. 
The latest club to be added to the brands' site list, situated at 16 South Place, invites members to leave the fast-paced city behind for a high-spec fitness club for tomorrow.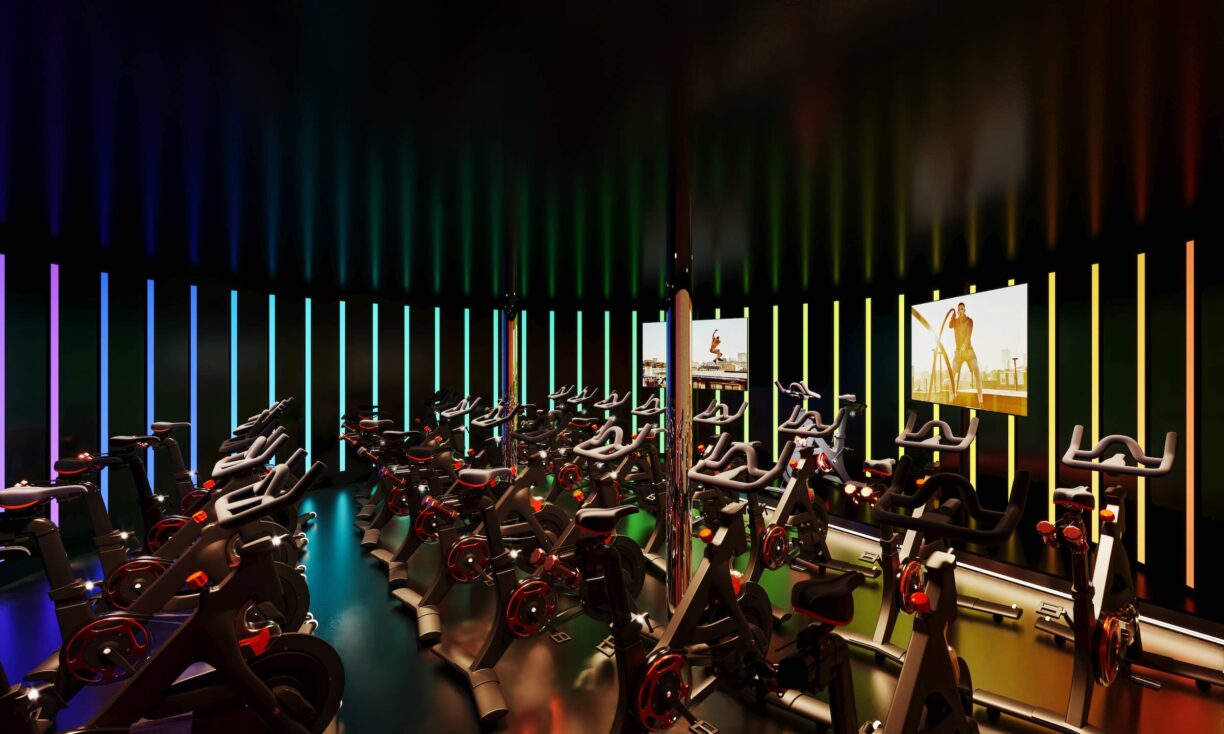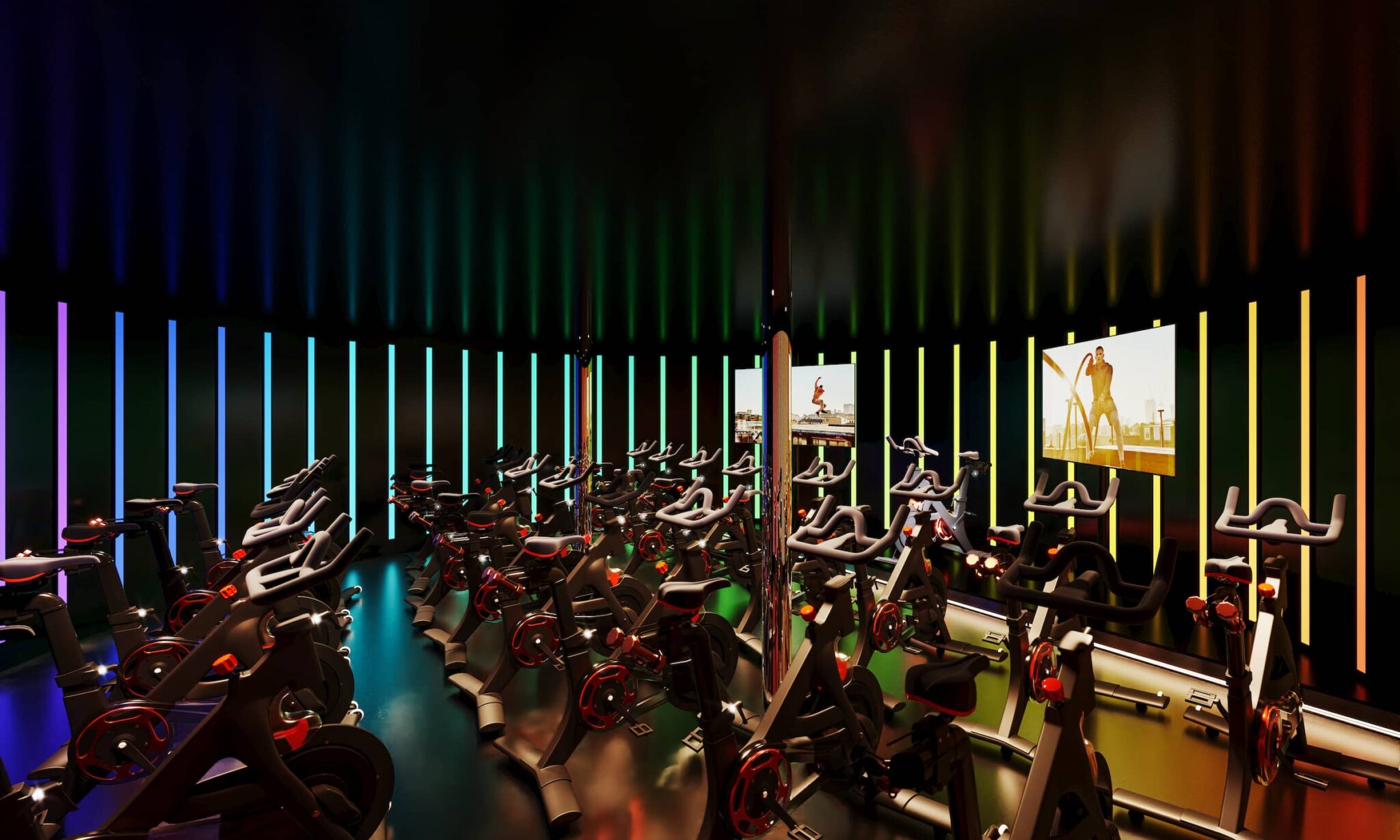 The new 27,000 sq ft club boasts the latest state-of-the-art equipment and technology, with world-class training and immersive recovery facilities.
In-club features include performance cardio equipment, Elieko strength areas, velocity-based training technology, a sled track, an intelligent cycling area, and a recovery lounge for the ultimate workout. 
Enter into the unique circular combat caged arena for adrenaline-pumping combat classes, bringing an authentic feel of martial arts to life with padded walls, hanging bags, and perimeter lighting.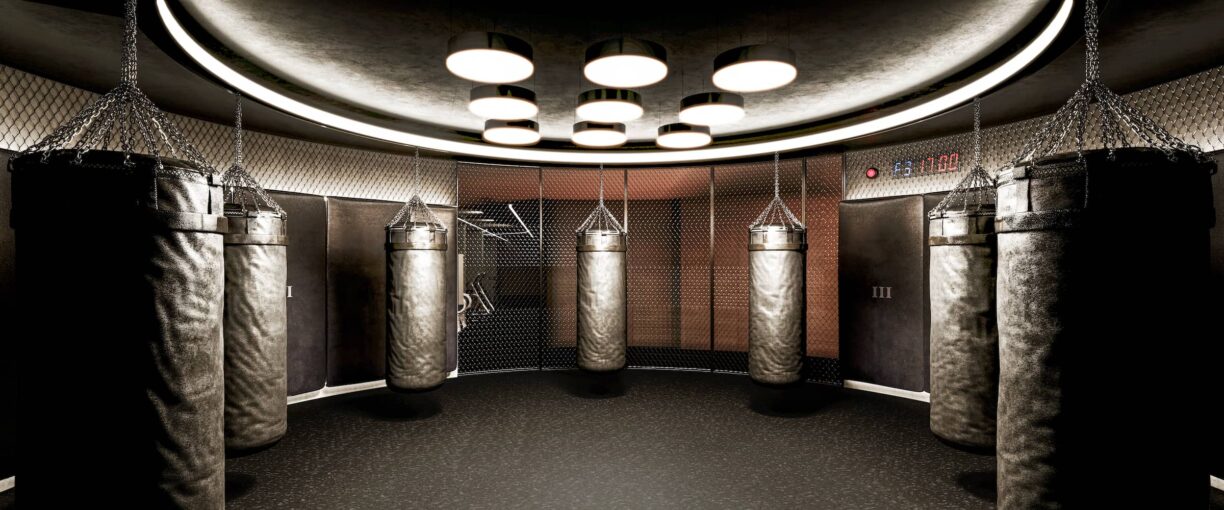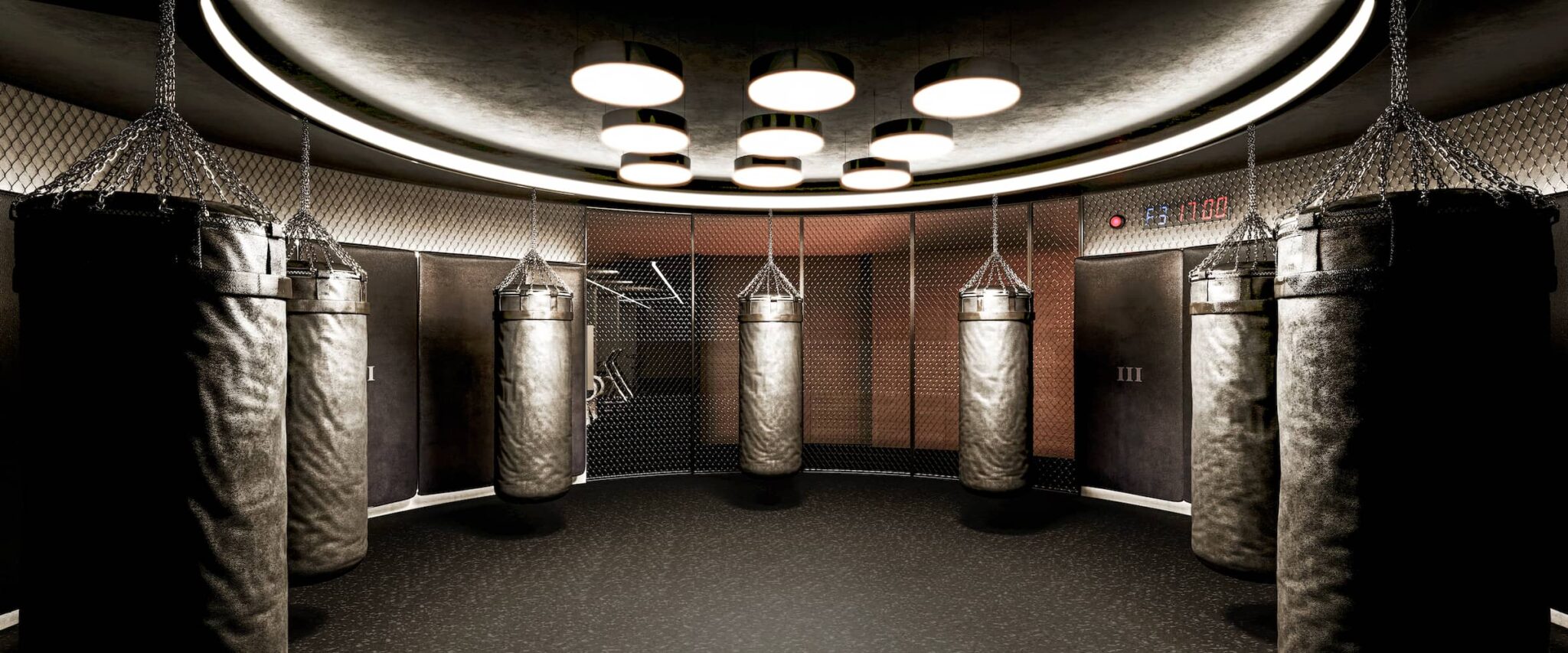 In a world first, members can descend down the spiral stairway into a circular cycling studio where they can push themselves to their limits with ICG connect technology, suitable for racing and battle features.
State-of-the-art interactive lighting and studio-quality surround sound allow cyclists to fully immerse themselves and train to their maximum potential, all in the luxurious best-in-class studio. 
For those looking for an oasis away from the bustling city, the new club allows members to take their wellness to a new level.
Whether warming up, cooling down or recovering, members can recuperate with compression sleeves, percussive therapy guns and recumbent relaxation chairs, all set amongst warm timber interior features. Helping to recline and unwind, facilities also include atmospheric wood, water and stone saunas, bathed in the glow of a backlit Himalayan sea salt wall. 
No Third Space club is complete without the luxurious changing rooms which in Moorgate, features polished concrete surfaces, terrazzo vanity stations and metallic lockers which create a serene space for members to refresh and prepare for the rest of their day. 
With natural skin and hair care products from Cowshed, members can go directly from training to rejuvenating. Ironing boards, hair dryers and straighteners are all provided and lockers are available to rent, so lugging your kit around becomes an effort of the past. 
Colin Waggett, CEO of Third Space comments: "We are so proud and excited to open the latest Third Space club in Moorgate.
We always strive to provide a space that suits each member's specific needs and this club is no different. World-first high-spec facilities include the circular combat zone and the spiral stairway which leads you into the special cycling studio, and with the best-in-class trainers on hand for advice and support, members can continue to enjoy the very best services from Third Space.
This launch marks our ongoing expansion plans and I can't wait to welcome members into the site and support their training and recovery efforts." 
The Moorgate club offers over 100 classes a week, personal training from highly-qualified trainers, and a Natural Fitness Food outlet for essential refuelling after workouts or to grab and go, with meals created by a specialised in-house nutritionist.