Last updated on November 21st, 2021 at 06:17 PM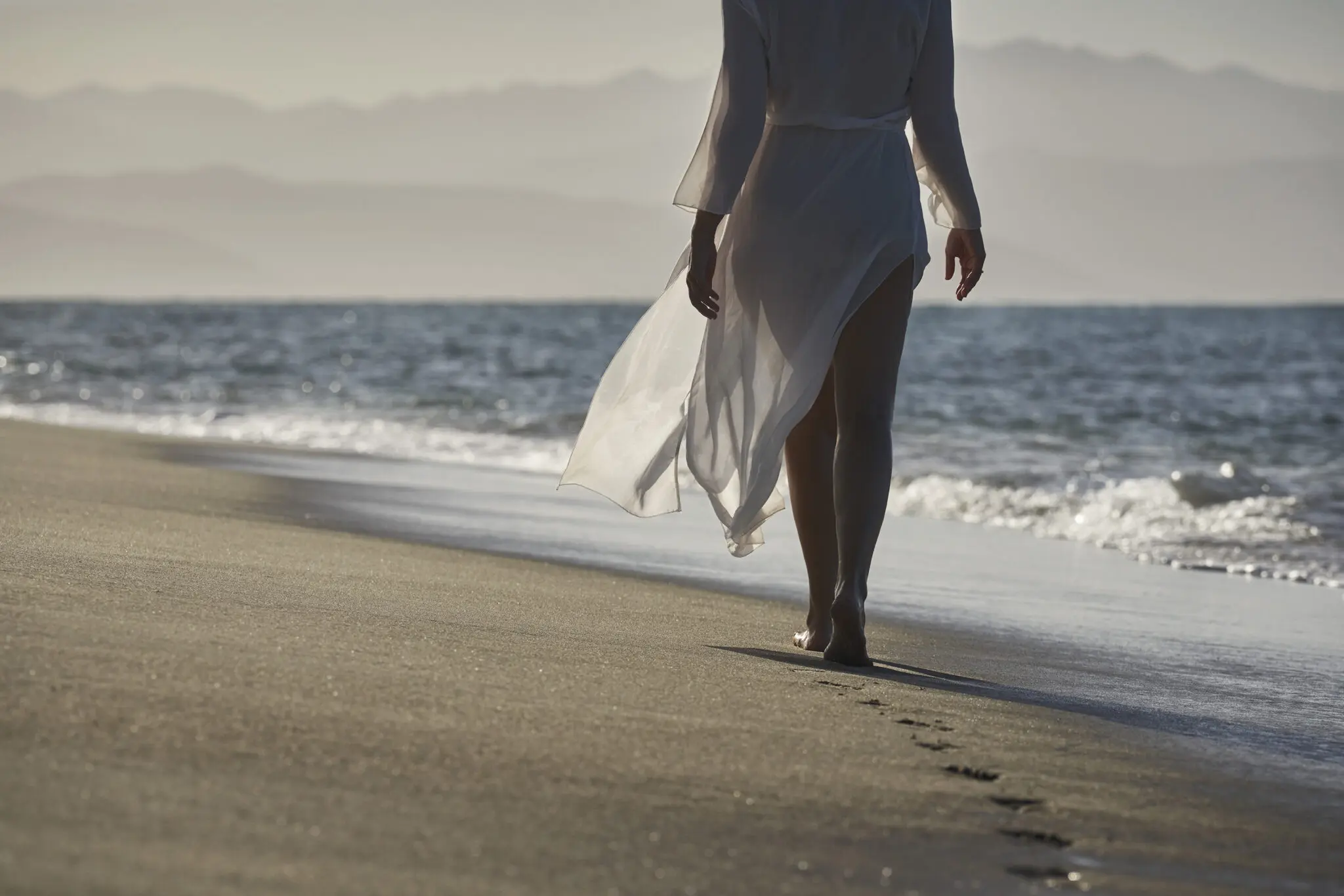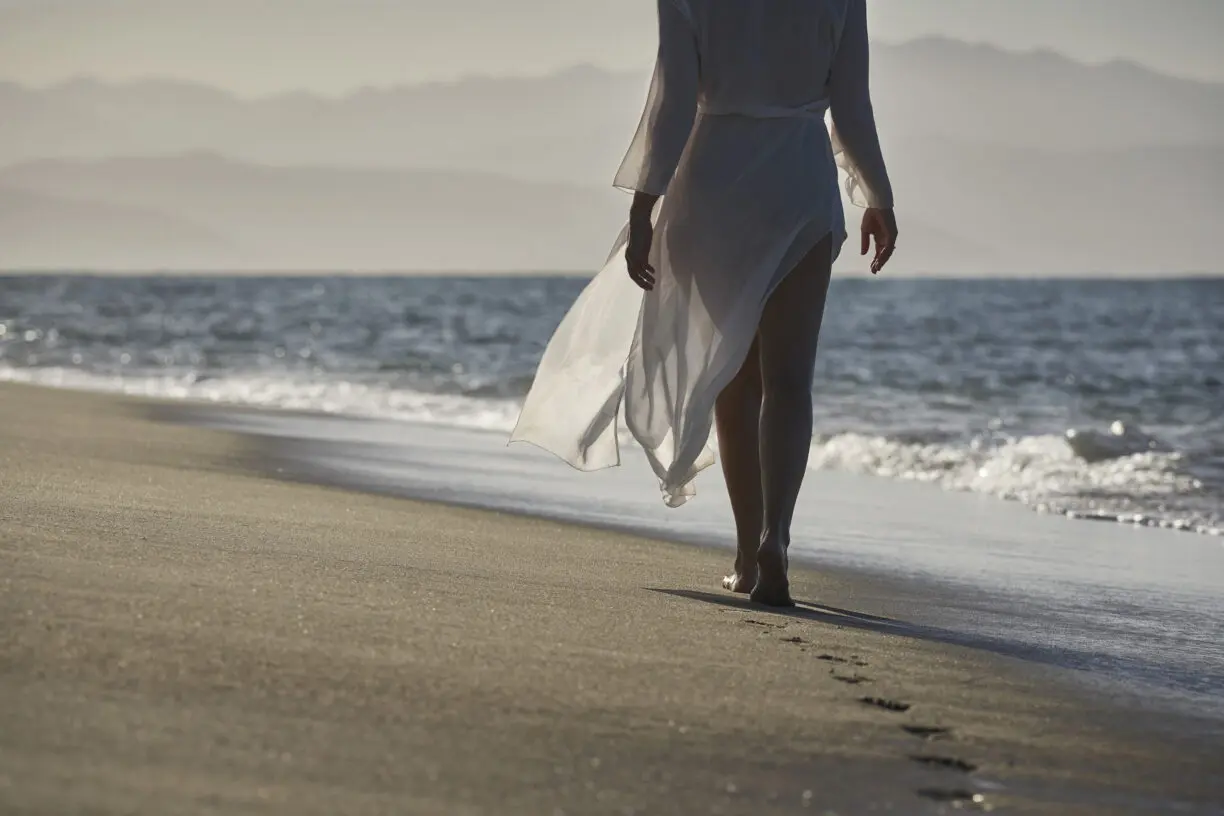 Four Seasons Resort and Residences Los Cabos at Costa Palmas announces that it will offer exclusive wellness programming from seven-time best-selling fitness and nutrition author Harley Pasternak, and pioneer of natural luxury skincare Tata Harper.
Each designed to promote long-term wellness from the inside out, the Resort will offer Pasternak's Baja Body Reset over three weekends this year, including membership to a virtual community of checks and balances between sessions.
Harper's Sensorial Beauty Retreat will be available year-round and combines a variety of spa treatments with grounding experiences rooted in nature that help to soothe and align all five senses.
"The concept of wellness, in its many forms, has always played a crucial role in the overall East Cape experience," says Borja Manchado, General Manager, Four Seasons Resort and Residences Los Cabos at Costa Palmas.
"We are thrilled to partner with two of the industry's leading experts to bring our guests thoughtful programming that supports comprehensive wellness so profoundly that it goes beyond just their stay with us."
The Baja Body Reset by Harley Pasternak
Inspired by Pasternak's New York Times bestselling book The Body Reset Diet, The Baja Body Reset at Four Seasons Resort and Residences Los Cabos at Costa Palmas is a weekend program curated and hosted by Pasternak that combines exercise with adventure, nutrition with Mexico's rich culinary resources and coaching with education to reset, slim down and get healthy.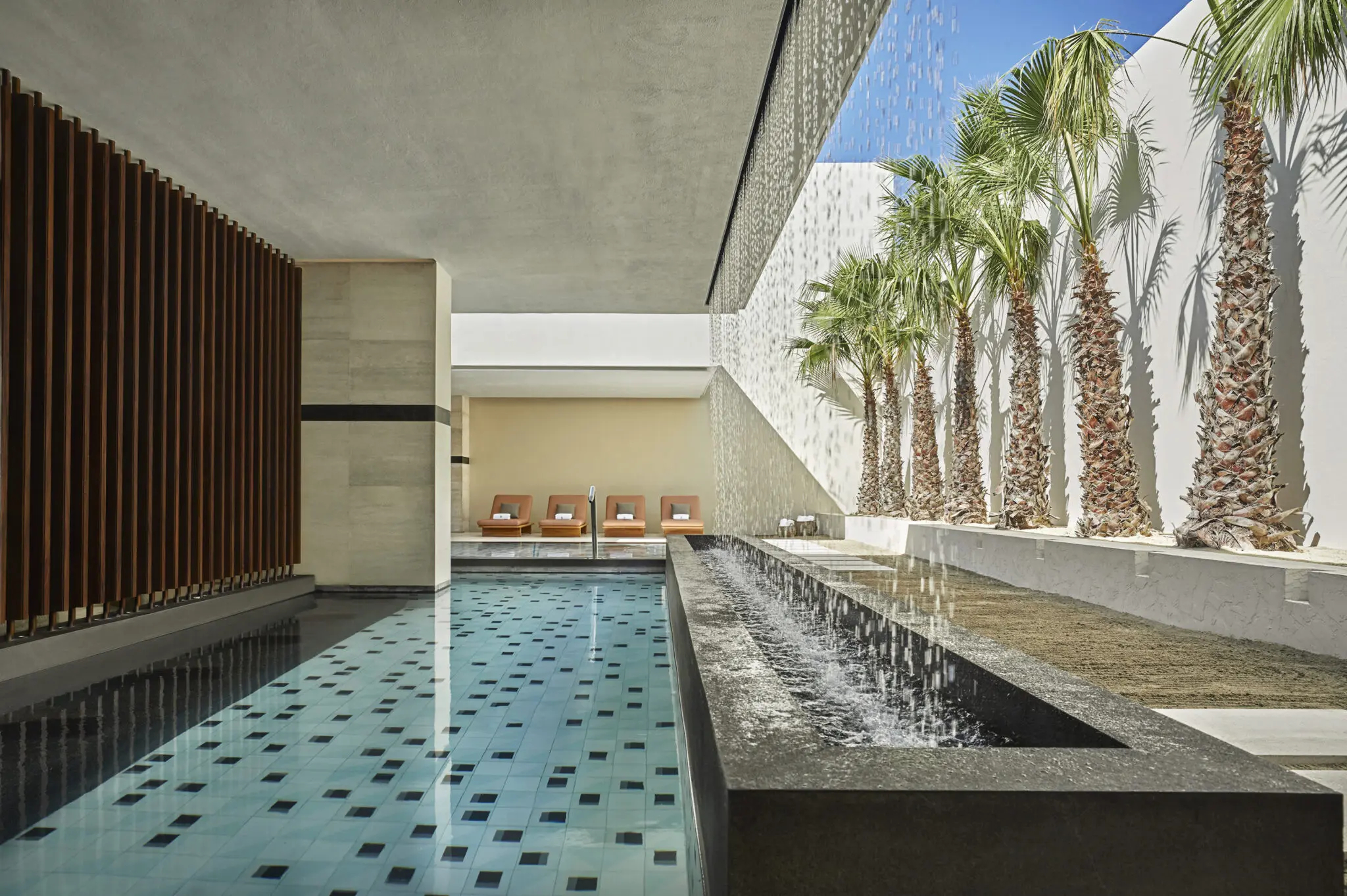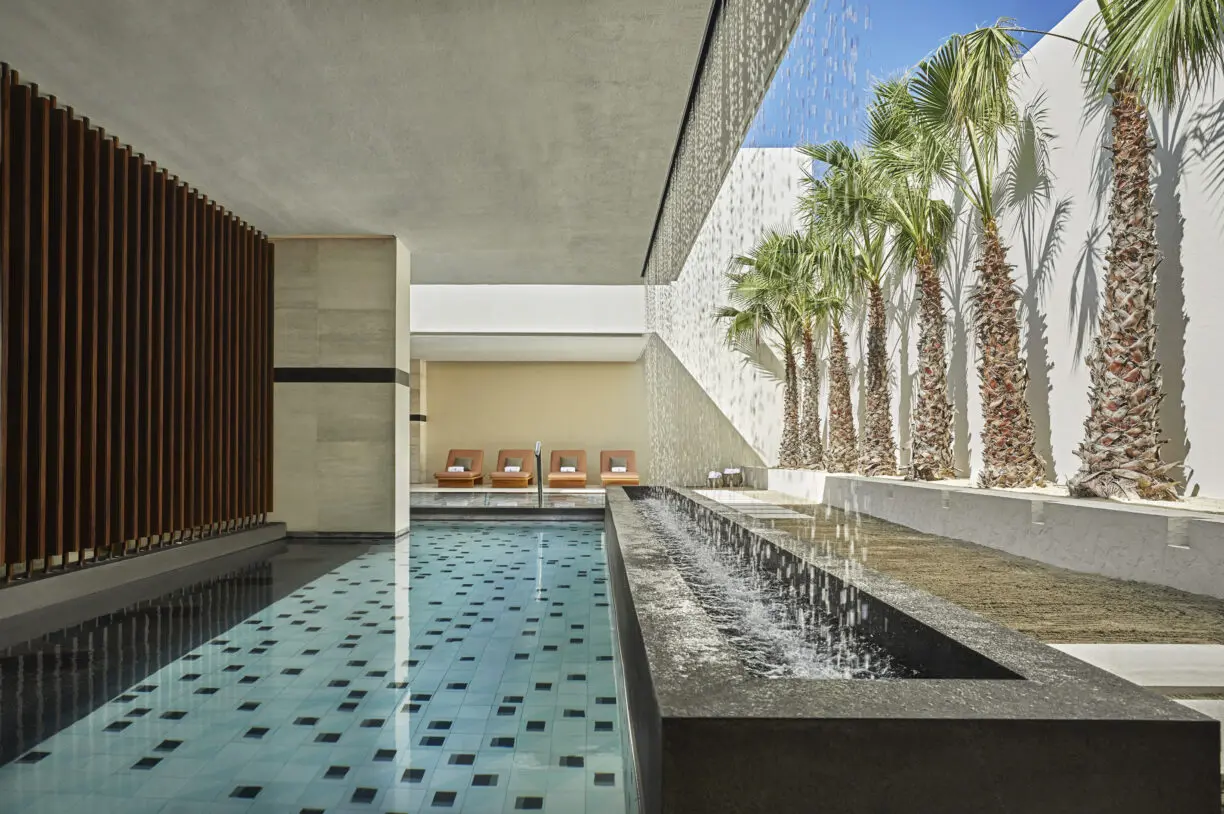 Known for sculpting Hollywood's hottest bodies for the last four decades, the program is centred around five pillars: steps and resistance training, sleep, diet and digital detox to kickstart a health journey that guests can continue at home.
Day One
Step into the weekend with an invigorating Harley-approved hike to nearby Sol de Mayo and explore an authentic desert oasis with rewards that include sliding down a natural waterslide and swimming in a spring fed waterfall.
Learn how to make a variety of Harley-approved smoothies that are full of important nutrients, and simple to prepare.
Attend Baja bootcamp hosted by Harley Pasternak inside the Resort's expansive fitness centre, designed by the fitness guru himself, and tailored to the specific needs of each bootcamper.
Coax the body into a deep state of relaxation to encourage a deep and restful night's sleep with an exclusive sound bowl therapy session at Oasis Spa.
Day Two
Take a guided hike to the top of Flat Rock for a guided meditation on top of the East Cape nestled between the Sierra de la Laguna mountains and mystical Sea of Cortez.
Learn how to make several of Harley's famous Five-Factor Diet meals – five ingredient meals that take five minutes to prepare.
Attend day two of Baja bootcamp lead by Harley Pasternak in which the celebrity trainer will continue a focused regime, targeting the bootcampers wish list areas.
Experience a sleep-inducing massage at Oasis Spa created exclusively for guests of the Baja Body Reset.
All guests of the Baja Body Reset program receive a reset survival kit that includes Pasternak's latest book and other Baja essentials including a Fitbit Inspire 2, an herbal eye mask with heating and cooling options, Coola sun care products, local Baja aloe, bath salts and an aromatherapy sleep mist.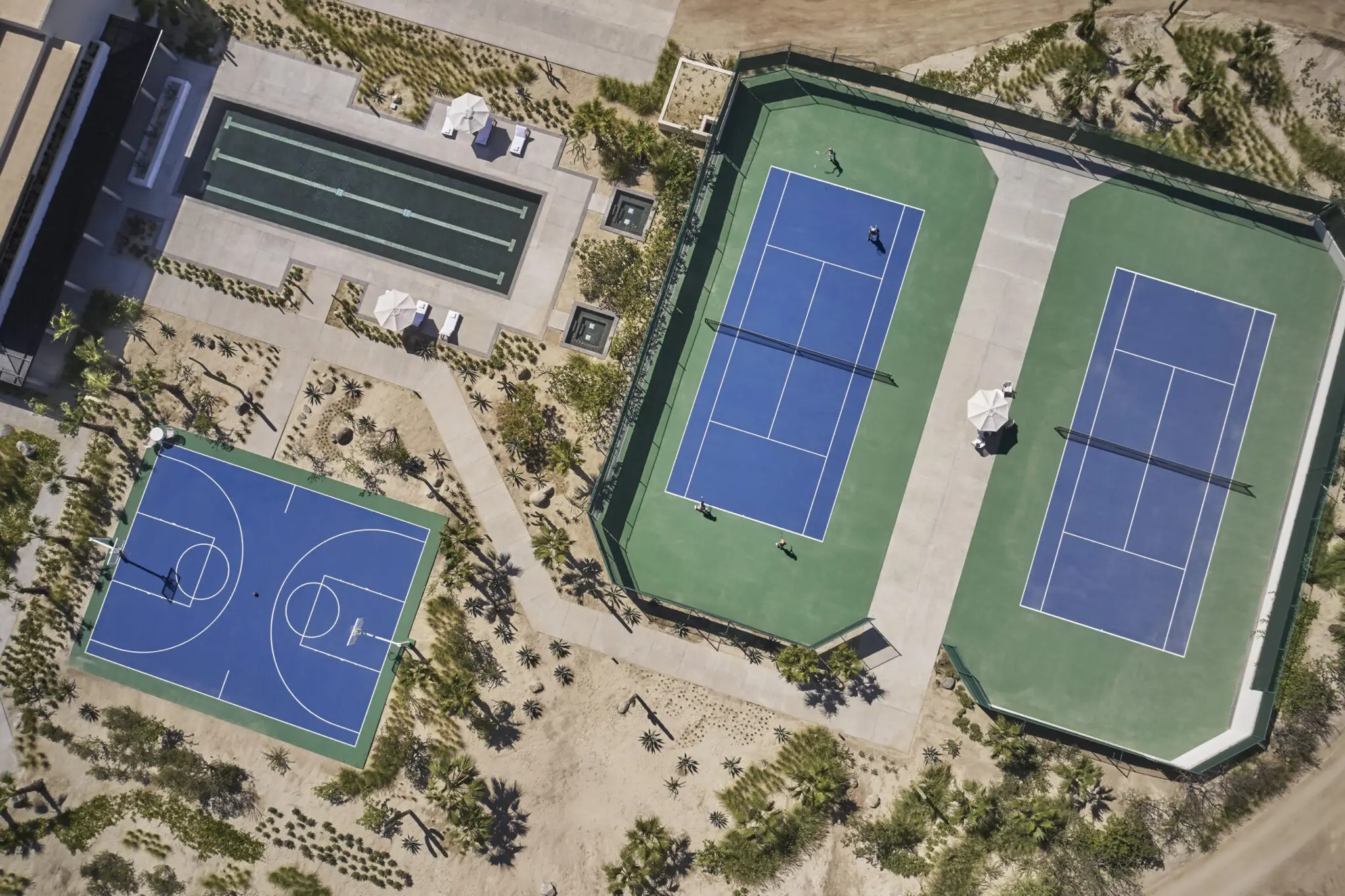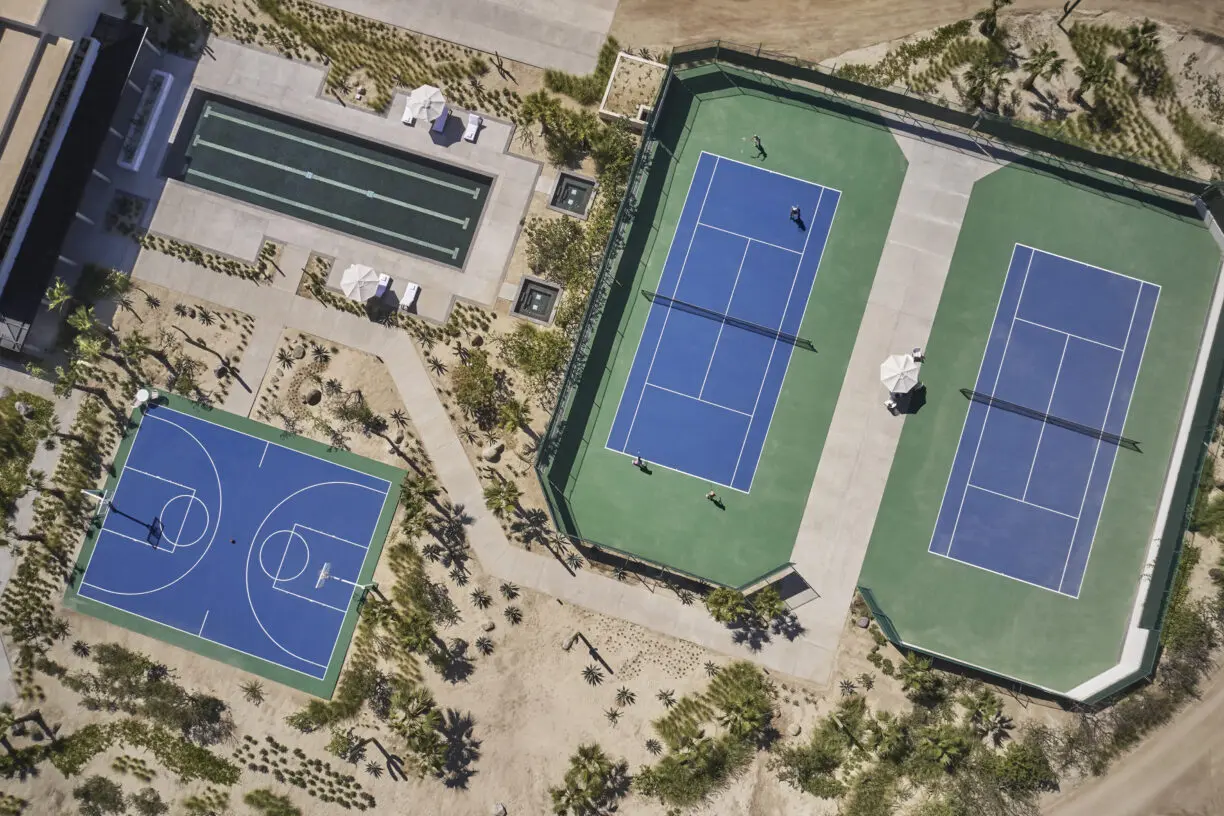 To optimise performance and recovery, Pasternak, a Hyperice Performance Ambassador, will provide bootcampers with access to Hyperice's innovative product line including Vyper, Hypersphere Mini, NormaTec, and Hypervolt technologies for enhanced pre-and post-workout recovery. Bootcampers will also take home their very own Hypervolt GO.
As part of the program, all guests will check their phones and devices with a Four Seasons captain before the morning hikes, to be returned after bootcamp, with the option to go screen-free throughout the length of the Reset.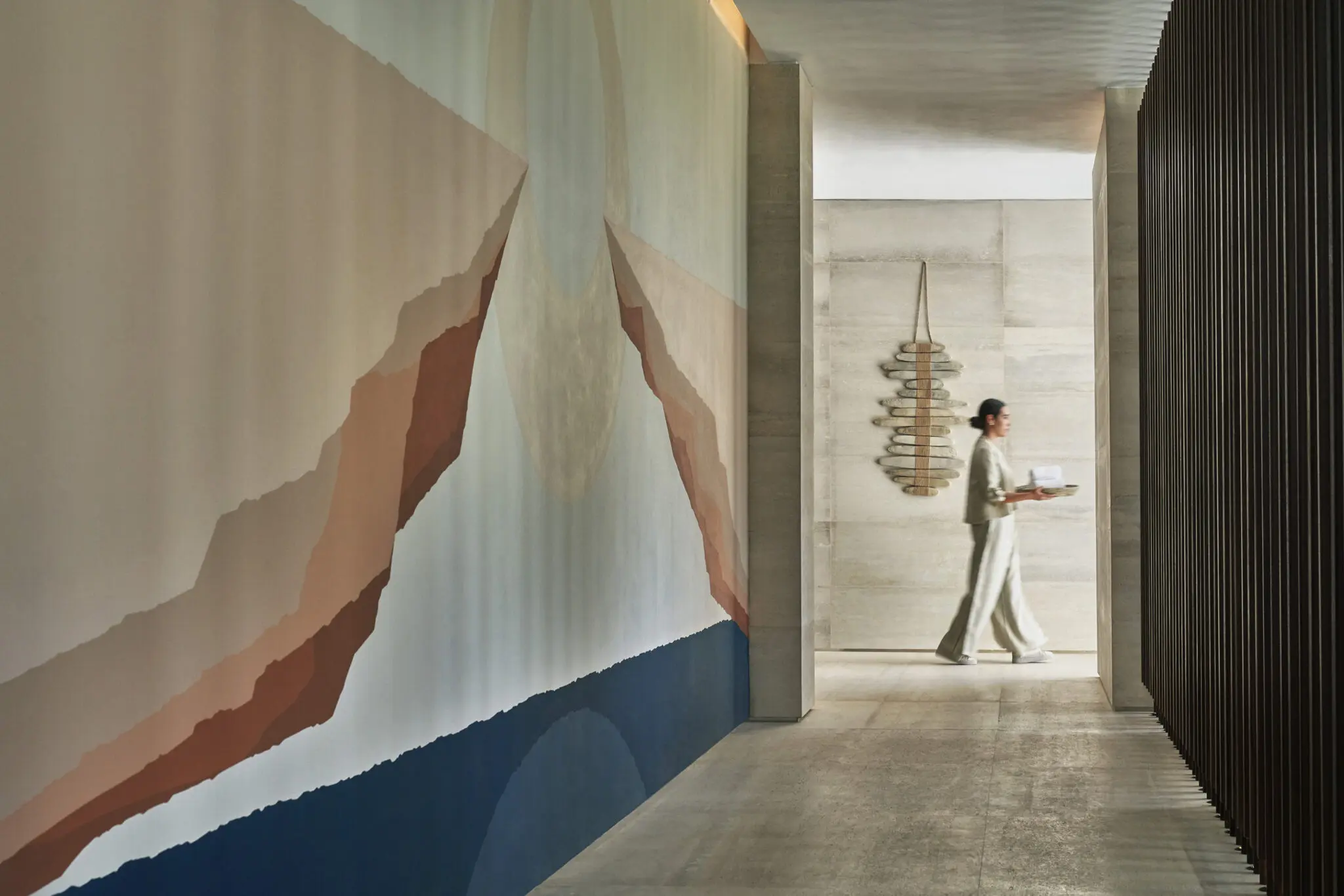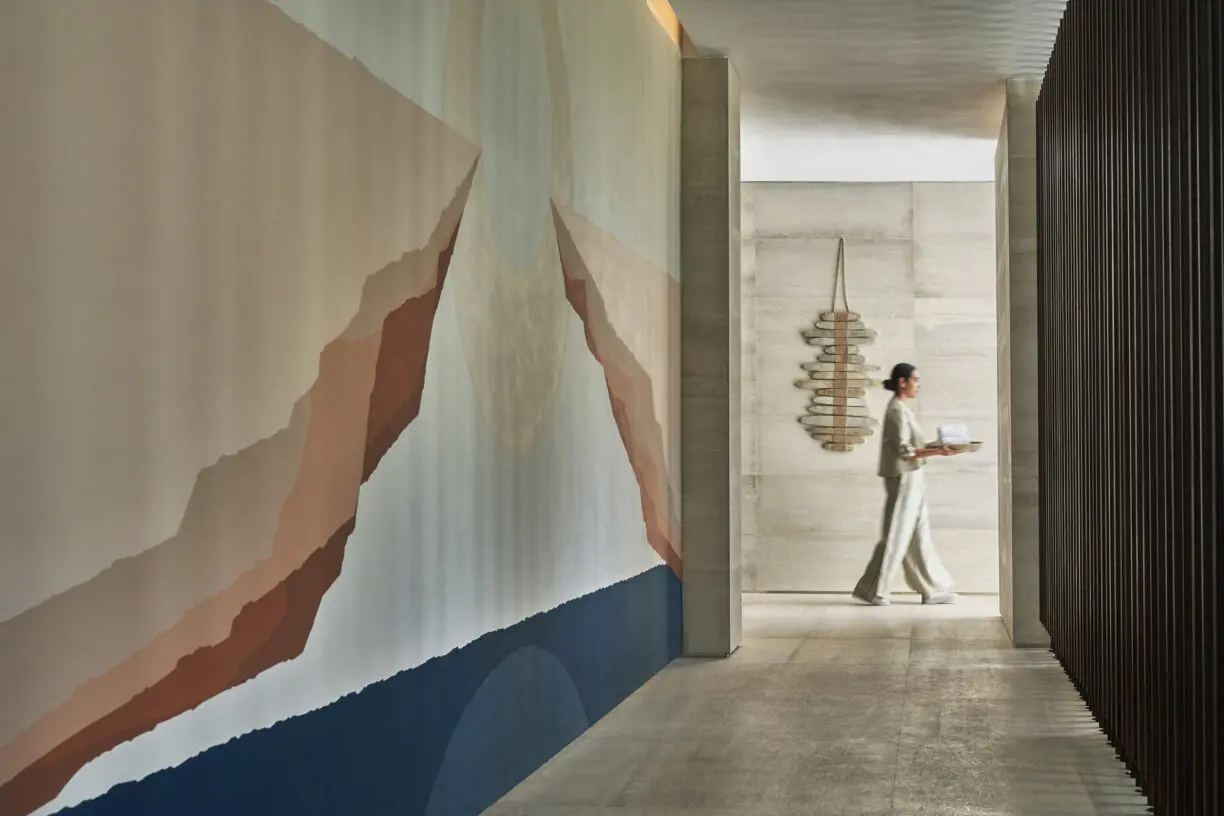 The program, curated entirely by Pasternak, leaves ample time for leisure and encourages additional exploration of the East Cape with Harley-approved activities that include taking advantage of the Resort's two miles (3,200 metres) of swimmable beach – a rarity in Los Cabos – for SUP (stand-up paddle boarding), kayaking, and water trampolining, as well as flat tire beach biking, BOGAFIT floating fitness mat classes in one of the Resort's six pools, Jiu-Jitsu classes, boxing classes, beach volleyball and soccer, tennis, pickleball, basketball and golf.
Guests of the Baja Body Reset program are free to dine on their own throughout their stay, with many Harley-approved dishes for breakfast, lunch and dinner available at all of the Resort's restaurants, including in-room dining.
"I'm so excited to have such an amazing property as the inspirational backdrop that will help people reset their bodies and minds," says Pasternak. "This weekend is just the beginning. We will focus on giving people the tools they need to eat, sleep and move in a way that elevates the way they feel, and the way look, so that they continue the journey at home."
The Baja Body Reset will kick off July 23-25, 2021 with additional sessions to follow September 17-19, 2021 and December 10-12, 2021. Members are automatically enrolled in the virtual community which features at-home challenges, accountability checks, tips and recipes from Pasternak in between the East Cape sessions.
Sessions start at USD 2,200 per person, per weekend and do not include the cost of accommodations, food, beverage or airport transfers. Guests may opt in to private, one-on-one training and coaching sessions with Pasternak for an additional cost.
For reservations, email the Director of Spa & Wellness lina.morales@fourseasons.com.
Tata Harper's Sensorial Beauty Retreat
Known for her highly effective, farm-to-face skincare products, Tata Harper is a pioneer in the next generation of beauty, relying on the power of nature to create luxury products free from GMOs, toxins, fillers, artificial colours, fragrances or chemicals.
Her new Sensorial Beauty Retreat, curated exclusively for Four Seasons Resort and Residences Los Cabos at Costa Palmas, synchronises the intrinsic connection between nature and beauty with a two-day itinerary that engages all five senses to promote beauty from the inside out.
Day One
SCENT – The retreat begins with a guided hike to the top of nearby Flat Rock, which offers panoramic views of the Sierra de la Laguna Mountains and Sea of Cortez. At the peak, guests are taught multiple breathing exercises that help to set intentions for the coming days, complemented by Tata Harper's Unwind or Invigorating Aromatherapy elixirs.
TOUCH – The 90-minute Oasis Massage is a holistic care ritual used to purify, calm and stimulate the body using native techniques that combine energetic stones and local herbs to create a sense of inner stillness and equilibrium from head to toe. Tata Harper's Rejuvenating Hand Cream finishes the treatment, restoring comfort and glow to one of the body's most exposed areas.
TASTE – Local herbal teas from Tianté Tea and infused water are served throughout the retreat to complement and enhance each activity and treatment.
Day Two
SIGHT – A sunrise yoga class fills the eyes with brilliant colours, using colour and movement to regulate body vibrations to frequencies that result in health and harmony.
TOUCH – The Oasis Elevating Yoga Facial combines and aligns sound, sight and smell beginning with a calming sound bowl and chromotherapy lamps inspired by the morning sunrise before moving into a customised cleansing and masking regimen to target individual concerns on each area of the face. Energetic yogic face massage techniques work to rejuvenate and deeply hydrate the skin. The treatment includes relaxing massage for the scalp, feet and hands to leave mind and body glowing and revived.
SOUND – Sound meditation continues along the jetty of the beach, harnessing the innately calming auditory power of the waves with Tata Harper's Hydrating Floral Mist for a holistic stress reducing experience that helps to promote a deeply restful sleep. The retreat closes with guided intention setting that encourages guests to set three goals – short, medium and long-term – to carry the benefits of the retreat home with them.
"I am thrilled to partner with Four Seasons Resort and Residences Los Cabos at Costa Palmas to launch our new Sensorial Beauty Retreat, globally exclusive to this property. Our sensorial reset treatments focus on engaging all five senses to encourage a complete retune of both body and mind, and the stunning East Cape and Sea of Cortez provide the perfect backdrop for these transformative experiences," says Harper.
Tata Harper's Sensorial Beauty Retreat at Four Seasons Resort and Residences Los Cabos at Costa Palmas is available to book year-round. Rates start at USD 2,000 per person and do not include the cost of food, beverage, airport transfers or accommodations. For reservations, email the Director of Spa & Wellness, lina.morales@fourseasons.com.