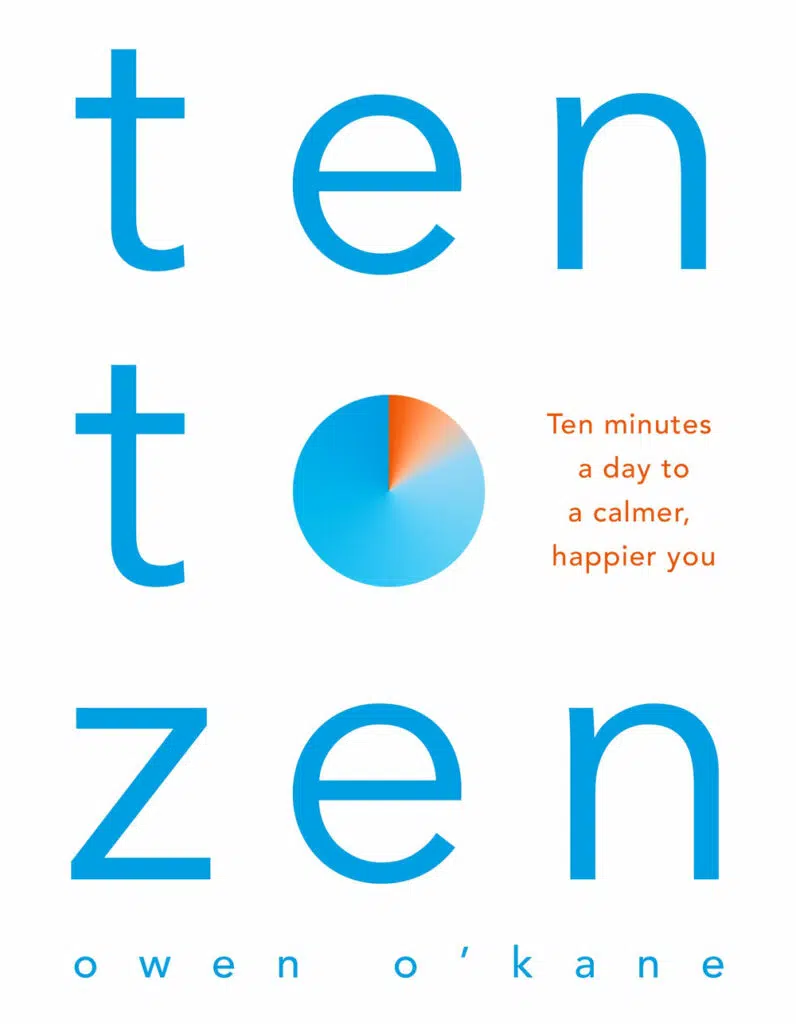 The NHS Clinical Lead for a mental health service in West London, Owen O'Kane, released Ten To Zen with one aim – to reduce our country's stress and anxiety levels, helping to create a calmer, happier nation.
This aim has now gone global with the rights to the book being sold to ten international territories, including the USA, China and Russia, following its success in the UK.
Working in the NHS for most of his life, Owen has a dual medical and psychotherapy background, starting out as a palliative care nurse where he got to work with the dying at the very end of their life.
During the caring process, the patients would always tell Owen about their biggest regrets and the things they wished they hadn't held onto. They all had one thing in common, they wish they didn't spend so much time worrying.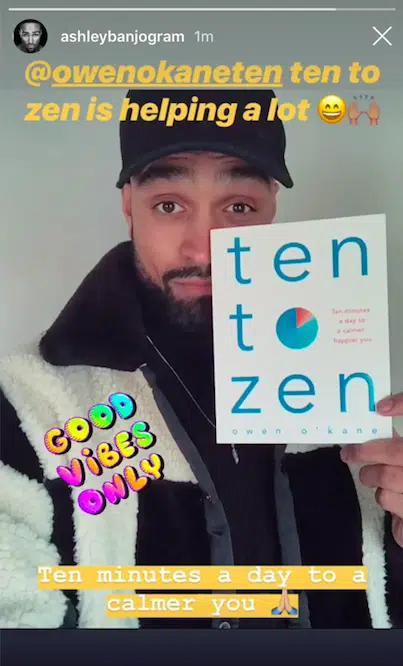 Now as the NHS Clinical Lead for a mental health service, Owen manages a team of 85 NHS workers as they tirelessly care for people struggling with their mental wellbeing.
Owen found that one of the biggest reasons people had for not looking after their mental health was a lack of time.
Owen came up with a ten-minute plan, Ten To Zen, that is designed to destress and achieve calm in just ten minutes a day using four therapeutic models – mindfulness, Cognitive Behavioural Therapy(CBT), Psychotherapy and Eye Movement Desensitisation and Reprocessing (EMDR) therapy.
Owen challenges us to reclaim control of our minds and make our way back to a calmer mind and better life.
He's now taking his NHS training and experience global, giving people all around the world the chance to benefit from Owen's experience and the NHS clinically-research techniques he uses in his ten-minute plan he has put together to reach more people than he ever could in his West London practice.
The book which has been featured on BBC Radio 2, BBC Radio 5 Live, The Sun, The Daily Telegraph, Evening Standard, MailOnline to name a few has also picked up a whole host of celebrity fans from Fearne Cotton, Joe Wicks, Ashley Banjo, Dr. Alex George, Kelly Holmes, Judge Rinder, Eamonn Holmes, and Saira Khan and has since gone on to become a Number THREE Amazon Bestseller behind only Michelle Obama and Joe Wicks.
About Owen O'Kane
Owen O'Kane is the NHS Clinical Lead for a mental health service in West London and author of Ten To Zen which is a ten minute mental workout that prepares our minds for the difficulties it will inevitably face somewhere down the line.
Owen grew up in Belfast, Northern Ireland, during The Troubles which he describes as the perfect training ground for understanding the anxious mind due to the conflict and fear that existed in the region.
His milkman uncle was even shot and killed in a sectarian shooting.
Growing up gay in Northern Ireland wasn't easy. Owen took himself to Lourdes in France, a place of Catholic Pilgrimage that is said to cure illnesses when dipped into the Holy springs, to cure himself of being gay.
After Owen was submerged into the springs, he was lifted out by two muscly French men in swimming trunks. He took one look at them and thought 'Yep, that didn't work'.
What was meant to be a journey to cure him of being gay, turned out to be a journey that cured him of his lacking self-acceptance
In the following years, he became a palliative care nurse caring for the dying.
Here he got to learn about people's biggest regrets and what they wished they hadn't held onto at the very end of their life. This regret was often how much time they spent worrying about the little things.
Now he's the NHS Clinical Lead using clinically-researched techniques to help reduce people's stress and anxiety, and generally feel calmer and happier.
We all spend well over ten minutes every day improving our physical wellbeing – going to the gym, brushing our teeth, doing our hair – but none of us dedicate a similar amount of time to our minds.
Owen believes that if you work on the inside, the outside will follow, and with a mental workout condensed to ten minutes, there's no excuse.
Buy the book on Amazon and all good book stores.