Team GB has announced that four-time Winter Olympians Eve Muirhead and Dave Ryding have been selected as the flagbearers for Friday's Opening Ceremony of the Beijing 2022 Olympic Winter Games.
As was the case in Tokyo six months ago, each National Olympic Committee is able to nominate one female and one male athlete as flagbearers for the ceremony at the National Stadium.
Murihead, skip of the women's curling team and Sochi 2014 bronze medallist will march at the head of the delegation alongside alpine skier, Dave Ryding. Both were selected from a group of athletes nominated to Team GB by sports.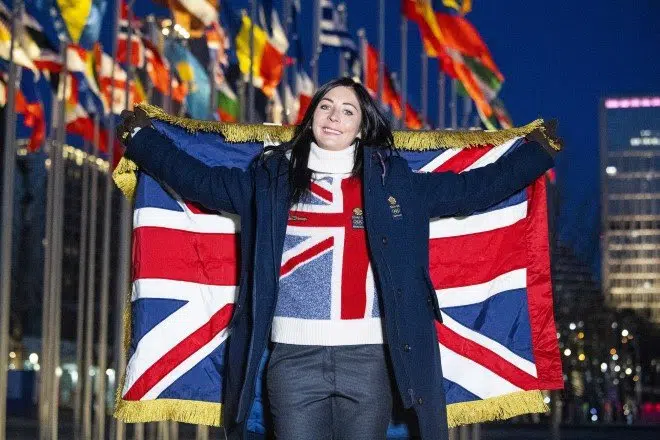 The nominees were chosen by their respective sports as athletes that exemplify the Olympic Winter Values and uphold the Team GB Values of Pride, Responsibility, Respect and Unity.
The final selection for the honour was made by a panel headed by Team GB Chef de Mission, Georgina Harland, with the athletes being invited to lead the delegation over the last 48 hours.
Muirhead and Ryding follow in the footsteps of some of Team GB's Winter Olympic greats including Lizzy Yarnold, Rhona Martin and Shelley Rudman and it will be 90 years since Great Britain's flag was first carried by a woman in Lake Placid in 1932 by Mollie Phillips.
Muirhead and her teammates steered their way to Olympic qualification as they overcame a slow start to win the qualification tournament.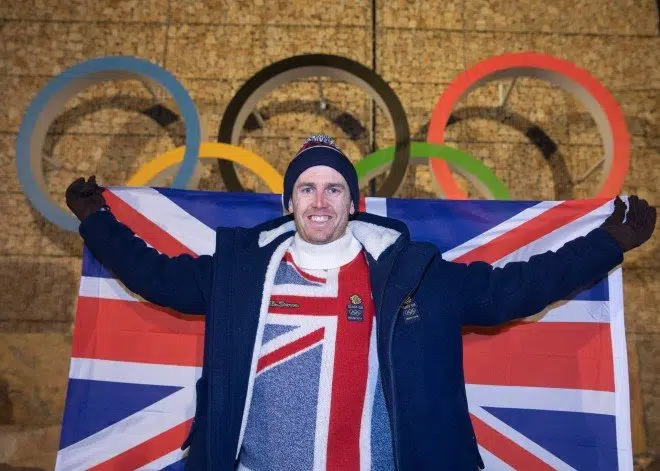 This win came hot on the heels of being crowned European champions where they beat both the reigning Olympic champions, Sweden, and double world champions Switzerland.
The women's curlers start their competition on 10 February and will renew their rivalry against Switzerland.
Ryding couldn't be in better form coming into the Games following his and Great Britain's first-ever Alpine World Cup victory in Kitzbuehel, Austria. Ryding will compete in the slalom competition from 16 February.
Speaking from Team GB's apartments in the Beijing Olympic Village, Muirhead said: "I feel incredibly honoured to be chosen as the flagbearer for Team GB.
Getting to my fourth Games has been one of the greatest challenges of my entire career but my pursuit of qualifying for Beijing has been relentless and this is an immense privilege.
"It is an experience that will mark the start of what I hope will be the most rewarding of Olympic campaigns to date and a memory I know my family and friends will, like me, remember forever."
Ryding, who will be based in Yanqing and compete at the National Alpine Ski Centre, said: "As a British Olympian, it is the greatest honour to be asked to carry our country's flag.
Many amazing athletes have been chosen to do this role in the past and it goes without saying that it is one of the proudest moments of my career.
"I have always represented Team GB with the greatest of pride and for my fourth Olympics, this will make it extra special.
I am one of 50 Winter Olympians representing Team GB in Beijing, we are part of an amazing country and I know we will give our utmost to perform to the best of our abilities out here."
Team GB Chef de Mission for Beijing 2022, Georgina Harland, said: "It's a great privilege to confirm two such deserving athletes to carry the Union flag at the Opening Ceremony on Friday.
It was a great honour to speak to both of them and to hear their excitement about the prospect of marching at the head of the delegation.
"Eve and Dave have earned this opportunity, not just for their performances on the field of play over the last four Olympic Games, ​and in the lead-up to these Games, but the brilliant role models and people they are. I hope their moment as flagbearers will be everything they hope it to be.
For further information, please visit TeamGB.com